"Beautiful tale of struggle and triumph"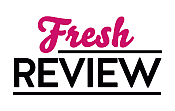 Reviewed by Debbie Wiley
Posted November 7, 2022

Vivienne Mourdant is relieved when her father dies, knowing now she will finally be free of his control. Vivienne is a skilled concert pianist, but her father's harsh lashes across her fingers and his constant bellowing will be no more. Finally, she can play and practice in peace. Unfortunately, her father has left her an unusual legacy… a mysterious ward who is a patient at Hurstwell Asylum. Vivienne's curiosity gets the best of her when the officials at Hurstwell deny any knowledge of this ward, particularly since Vivienne has memories of a young woman who used to practice under her father's tutelage. Can Vivienne uncover the secrets of Hurstwell Asylum or will she fall prey to her darkest fears instead?
I love how Joanna Davidson Politano weaves into the storyline both the harsh conditions of the asylum and the faith of the main character. Vivienne's faith helps guide her while her musical abilities help bring solace to others in a stunningly good tale! It's interesting to see how Vivienne's musical talent is initially used against her to force her incarceration in the asylum and points out just how ridiculous some of the reasons used in the past to declare someone "insane" truly were.

Books that highlight tidbits of history always fascinated me and while most of THE LOST MELODY is fictional, the conditions of the asylum as well as the fact that music therapy was first practiced in asylums is factual. Joanna Davidson Politano has crafted a book that resonates with the reader on multiple levels as the music is as much a part of the story as the characters. Canon Frederick Harford is both a character in THE LOST MELODY and a true historical figure who helped bring music into both asylums and hospitals. Oh, I would love to read more about him and his work, even as I want to see more of the fictional character of Vivienne!

I love everything about THE LOST MELODY! Joanna Davidson Politano perfectly balances faith amongst the very dark backdrop of an asylum to write a beautiful tale full of struggle and triumph. THE LOST MELODY is perhaps my favorite book of 2022 and I'm so thrilled to see that some of the minor characters are featured in other books as I can't wait to explore their stories!
SUMMARY
When concert pianist Vivienne Mourdant's father dies, he leaves to her the care of an adult ward she knew nothing about. The woman is supposedly a patient at Hurstwell Asylum. The woman's portrait is shockingly familiar to Vivienne, so when the asylum claims she was never a patient there, Vivienne is compelled to discover what happened to the figure she remembers from childhood dreams.

The longer she lingers in the deep shadows and forgotten towers at Hurstwell, the fuzzier the line between sanity and madness becomes. She hears music no one else does, receives strange missives with rose petals between the pages, and untangles far more than is safe for her to know. But can she uncover the truth about the mysterious woman she seeks? And is there anyone at Hurstwell she can trust with her suspicions?

Fan-favorite Joanna Davidson Politano casts a delightful spell with this lyrical look into the nature of women's independence and artistic expression during the Victorian era--and now.
---
What do you think about this review?
Comments
No comments posted.

Registered users may leave comments.
Log in or register now!