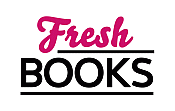 Grab a PSL and a great read in September
"Lucy Burdette captures the heart and soul of Key West"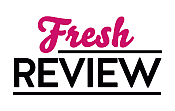 Reviewed by Debbie Wiley
Posted September 17, 2022

Hayley Snow loves Key West, but she needs a short break away from all the concrete and busyness, particularly after all the negativity surrounding the pandemic. Covid has changed a lot of things in Key West with businesses going under and cruise ships not arriving constantly. As a food critic for Key Zest, Hayley sees up close and personal the changes, so a trip to Boca Chica Beach on Geiger Key with her husband's dog, Ziggy Stardust, sounds like just the thing to clear her mind and help her relax. Unfortunately, Ziggy digs up a dead body and now Hayley is caught in a murder investigation of a well-known and not often liked developer. Hayley is drawn further into the investigation when her mother caters for a reception and clues from a dark past are revealed.
A DISH TO DIE FOR is the 12th book in the Key West Food Critic Mystery series but can easily be read as a standalone. However, family relationships are a key part of the storyline, and readers unfamiliar with the series may not completely understand the emotional aspects between Nathan and his father or the tightrope Hayley is walking on. A DISH TO DIE FOR is also a tad darker in tone than the earlier books as the impacts of the pandemic have hit home, changing the nature of Key West and impacting Hayley's job as a food critic. I appreciate that Lucy Burdette didn't gloss over the changes and impact but rather gave us a glimpse of the hope arising after the dark storm of the pandemic passing.
I love that we get to meet Nathan's estranged father! I had anxiety right along with Hayley, especially considering what we knew from his mom and sister about the past. However, Lucy Burdette pulls it together beautifully, making me love the characters even more for their imperfections. A DISH TO DIE FOR also provides some additional character development for Nathan, as his back story continues to take shape and we see why he is the loyal but very reserved man he is today. Besides, who can't help but love a man with a dog named Ziggy Stardust?
A DISH TO DIE FOR is another great trip to Key West with Hayley, Miss Gloria, Nathan, and all the rest of the characters we know and love. While things are changing in Key West, the spirit that makes the tiny island so unique is once again flourishing and I love that we take a slight detour to explore Geiger Key. Once again, Lucy Burdette captures the heart and soul of Key West and leaves the reader hungry for more visits. Bravo!
SUMMARY
National bestselling author Lucy Burdette returns to Key West for another delectable dish of secrets, intrigue, and murder.


Peace and quiet are hard to find in bustling Key West, so Hayley Snow, food critic for Key Zest magazine, is taking the afternoon off for a tranquil lunch with a friend outside of town. As they are enjoying the wild beach and the lunch, she realizes that her husband Nathan's dog, Ziggy, has disappeared. She follows his barking, to find him furiously digging at a shallow grave with a man's body in it. Davis Jager, a local birdwatcher, identifies him as GG Garcia, a rabble-rousing Key West local and developer. Garcia was famous for over-development on the fragile Keys, womanizing, and refusing to follow city rules—so it's no wonder he had a few enemies.

When Davis is attacked in the parking lot of a local restaurant after talking to Hayley and her dear friend, the octogenarian Miss Gloria, Hayley is slowly but surely drawn into the case. Hayley's mother, Janet, has been hired to cater GG's memorial service reception at the local Woman's Club, using recipes from their vintage Key West cookbook—and Hayley and Miss Gloria sign on to work with her, hoping to cook up some clues by observing the mourners.

But the real clues appear when Hayley begins to study the old cookbook, as whispers of old secrets come to life, dragging the past into the present—with murderous results.
---
What do you think about this review?
Comments
No comments posted.

Registered users may leave comments.
Log in or register now!