Deanna Raybourn | What do you know for sure about Victorians?

June 26, 2011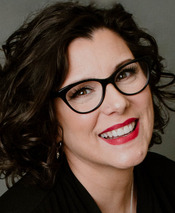 I love chatting with book groups, and one of the topics they ask about most often is how much liberty I've taken with Victorian society. They point out that my characters don't always fit in with the stereotypes we have of how people in the 19th century behaved. I have married characters who enjoy working partnerships with each other; I also have characters who engage in illicit sexual relationships. I have women making their own decisions about money, and I have characters who are gay.
Sound outrageously modern for Victorian times? You might think so, but the truth is that Victorians were far more like us than we often think. The 19th century was a time of tremendous change in every possible aspect of daily life. From technology to property rights, the Victorian age was marked by vast changes. A person born at the start of Victoria's reign would have been accustomed to candlelight and ox carts; by the end of her life, electricity and motorcars were fast becoming the norm. They invented department stores and escalators; they started the practice of seaside holidays and ski vacations. Women who would have scorned cosmetics in the early 19th century were discreetly painting and powdering by the end of it, and telephones were being installed in all the smartest houses.
But it wasn't just daily life that saw change. With the coming of new technology, the middle class began to enjoy unprecedented leisure, and thousands of women who had been liberated from cooking and cleaning and childcare suddenly found other causes. They agitated for their property rights, for the rights of children and workers and animals, and they demanded the right to vote. Others started lesbian communes and ran newspapers; they opened businesses and ran them successfully. They also ran for public office--somewhat less successfully--and they broke down the centuries' old traditions that barred them from higher education. They experimented with vegetarianism and free love, with smoking cigars and wearing pants.
And they had sex--rather a lot of it! More than fifty percent of the lower-income brides married in Victorian London were pregnant as they marched down the aisle. Their better-heeled sisters in the aristocracy were able to conduct discreet affairs of their own, once they had provided the necessary "heir and the spare" to secure their husbands' fortunes, of course. They educated themselves on birth control and visited doctors who stimulated them with medical vibrators until they left, rather more flushed and satisfied than when they arrived, and they shopped from newspaper advertisements to purchase contraceptive devices and abortifacients.
So, the next time you think of a chaste Victorian maiden, her eyes demurely downcast and her virtue intact, don't forget her slightly wilder sister with her cropped hair and dungarees, waving a suffragette banner and slipping off to visit a lover.
Leave a comment on today's post for Deanna and you might win a copy of SILENT IN THE GRAVE, the first Lady Julia Grey book
Comments
51 comments posted.
Re: Deanna Raybourn | What do you know for sure about Victorians?

I had always thought of the people who lived during the 19th century as very straight-laced and reserved. Thanks for showing me a very different side of them.
(Robin McKay 7:18am June 26, 2011)
Well, Deanna, you sure opened my eyes this morning more than my cup of coffee did!! I didn't know all these facts, but I know you did your research. Not only do I love the cover of your new book, but I would love to read it as well!! You definately have me hooked, after reading your post!! Thank you for the morning History lesson!! It was better than anything I ever learned in school!! Have a great day!!
(Peggy Roberson 8:27am June 26, 2011)
I love history and somehow it breaths still in my head, the way you wrote
it here it does for you. My friends and family call it Jeopardy Geek, which
is filled with tidbits of information that they only see the use of in games
of trivia for. I understand your vision of this period, to think them lacking
in forethought of the road that was to be paved is ignorant and to think it
was done openly or without fear is another.
(Carla Carlson 9:15am June 26, 2011)
What a terrific synopsis of the "real" history of that time period. You obviously
have researched this quite a lot and "know your stuff." Thank you!
Connie Fischer
conniecape@aol.com
(Connie Fischer 9:54am June 26, 2011)
Interesting stuff. I had heard and read some of this but you have certainly done your research. I love Julia and Nicholas together and I believe that there were women like Julia in every age. She is a role model for woman who think they can't do something because of the fact they are women or their circumstances won't allow it. I have really enjoyed your books and look forward to reading more of them.
(Mary Perry 12:51pm June 26, 2011)
Almost makes me wish I'd been around to discover some of it...
must have been somethin'!
(Michele Powell 12:54pm June 26, 2011)
We get so much of our information from reading books set in Victorian times. We also have this idea of Victorian mores that is based on what was preached but not practiced by many. I suspect that many writers don't do much research or choose to frame their stories like Regency novels with a different sovreign. It's interesting to get a more realistic idea of the Victorian setting.
(Carol Drummond 1:06pm June 26, 2011)
Yes, Deanna, I've heard of these situations taking place back then.......lot's of disease went around also.......but I do love the Victorian times. Wish I could go back for a bit, live it, then return.......lol But I do that in my books!!!!!
(Joanne Bozik 2:35pm June 26, 2011)
Hm, all this sounds very modern when you think of it. Now it's just not as new. I guess it was Victoria herself who presented a somewhat "prudish" picture, though with her not-exactly-small number of children, she cannot have shunned the marriage bed. And after Prince Albert died, there were rumours about a certain Mr. Brown.

I have the first of your books in my most immediate TBR pile. I'm looking forward to reading it and hope to read the others soon. I would love to have the latest.
(Sigrun Schulz 3:52pm June 26, 2011)
Love your take on the Victorians as you have a vivid imagination. When morals differ from the day it makes for interesting fodder.
(Alyson Widen 4:44pm June 26, 2011)
I think we all confused the Puritans with the Victorians lol.
(Jeanne Sheats 5:09pm June 26, 2011)
I have heard before that the image of the Victorians was a bit off the mark.
Your excellent post confirms what I have heard and more. I think in most eras
there have always been at least a small part of society that doesn't quite fit the
mold. In the case of the Victorians, the mold is not what we thought.
(Patricia Barraclough 7:47pm June 26, 2011)
I really like learning more about people in the past and enjoy books that include these types of historical facts built into the stories. I have read stories that incorporated birthcontrol for the females and for the males, and many other concepts. These things make stories unique and interesting to me.
(June A, Manning 1:51am June 27, 2011)
I have to admit I don't know much about Victorians. I should know more considering my son is a history major going for his masters degree. LOL But that is one of the reasons I read, to learn. And well if there are great characters and some hot and steamy to go with it, it is very enjoyable learning.
(Patti Paonessa 5:55am June 27, 2011)
oh my gosh who would know?? a lesson in history today!! jackie morris 5:02am 06/27/2011
(Jackie Morris 8:03am June 27, 2011)
I enjoy reading about the Victorians. Have read many books about the royalty of the time. Really like the fashions of the day!
(Susan Davco 9:50am June 27, 2011)
Deanna, I am a HUGE fan of your writing and tell everyone I know about how fantastic your books are--I can hardly wait for copy of the Dark enquiry!! I too write novels set in Victorian times and I think it is the ambiguity of the times that fascinates me and many of your readers. Victorians were so secretive at times about their promiscuity and their debauchery :) that it makes for terrific reading! I love the characters you've created. Please write more!
(Camille Cavanagh 10:15am June 27, 2011)
loved the post. and enjoyed learning about the victorians.
(Tammy Ramey 10:42am June 27, 2011)
Great post..very interesting..thanks for sharing!
(Dawn Staniszeski 10:47am June 27, 2011)
So true! Sins, Scandals and Secrets aplenty!
(Lory Diocampo 11:21am June 27, 2011)
Great post! I love Victorians more after reading this!
(May Pau 11:49am June 27, 2011)
WOW! Makes you see Victorians in a whole new light. Where is a Victorian book when you need one?
(Sherie Lagarde 12:41pm June 27, 2011)
I'm liiking forward to the next book in the series.
(Kim C 1:07pm June 27, 2011)
What an interesting--and eye-opening--post. Thanks for visiting.
(G S Moch 3:18pm June 27, 2011)
OMG!!!I DIDN'T THINK THEY LIKED SEX BACK THEN
(Jennifer Beck 6:35pm June 27, 2011)
I know for sure that they woke up cold in the winter, and reading at night must have been a chore--give me central heat and electric lights any old day. And give the Victorians tons of credit for being tough!!!
(Janet Martin 8:58pm June 27, 2011)
I love the Victorian era from the time I read my first
Sherlock Holmes mystery. What sparked you to write about this
time period?
(Linda Andrews 10:43pm June 27, 2011)
WOW, Silent in the Grave sounds like a fantastic book and great reading too. Please enter me in your great contest and I Pray that I win this interesting book too. Thank YOU very much and GOD bless YOU with success too.
Thanks, Cecilia
(Cecilia Dunbar Hernandez 11:42pm June 27, 2011)
Silent in the Grave is a great book. It hooked me into Lady Julia's world and Brisbane's, too. This has been a fabulous series. My husband and I have downloaded the first four on our iPods and listened to them on trips. We discuss them and really enjoy them. I can't wait to read this new one.
(Elaine Carlini-Davis 11:55pm June 27, 2011)
I love Victorian novels.
(Robin Daily 12:19pm June 28, 2011)
I got that feeling from most of the Regency books I have read. The key word is "discreet". That how married couple have affairs without anyone knowing except the servants. Keep in mind servants were not considered equal. I figure that if anyone of them speaks, they are most likely to lose their job.

I love Brisbane... how only if he was real.
(Kai Wong 12:54pm June 28, 2011)
It reminds me of the Tudors. They, on the outside, appeared to be all about royalty...but, there are rebels in all eras & I for one, LOVE them! Thanks for writing about the "no-so-innocent" Victorians!
(Patti DelValle 1:45am June 28, 2011)
The Victorian era designates only a time period defined by style, convention, and science of that time. Nonetheless, people remain the same through centuries and respond similarly to the stimuli of other beings and their own social status.

Having lived and married in London, I came to appreciate and love the Victorian period. The Victorians were stylish, lusty, modern, and clever. I look forward to reading "Silent in the Grave."
(Carla Schuller 1:54am June 28, 2011)
I'm looking for books to read that sound interesting but are on subjects I know little to nothing about. The Victorian era falls into that category!
(Holly Caulfield 7:55am June 28, 2011)
I am new to the historical romance/ Victorian era category of books. Blogs like this help me add more books to my to be read pile.
(Elisa Varey 9:41am June 28, 2011)
I always assumed the 'wilder' Victorian maiden was the exception and not the rule! How enlightening! Lol.
(Jane Limback 10:52am June 28, 2011)
well i have been reading a lot of book on the Victorian age and state of clothes i now they wear some great outfits and then they have had some great language and then the balls they had
(Desiree Reilly 12:22pm June 28, 2011)
Very interesting post. I had thought the Victorians were very proper but that brings them to a whole new light.
(Pam Howell 1:53pm June 28, 2011)
You've really surprised me. I had a completely different idea about the morals of the ladies during that generation.
(Anna Speed 4:57pm June 28, 2011)
Thanks for a very eye-opening interview. I had no idea how naughty they were back then. I was always of the opinion that these people were very straight-laced, possibly because of how Queen Victoria was portrayed. Also, what an exciting time for these people, new things were being invented and, times were definitely changing.

I really enjoy a book when I'm enlightened, enriched and also being entertained all at the same time.

Thank you for this awesome opportunity.

dpd333 at aol (dot) com
(Diane Diamond 5:15pm June 28, 2011)
How enlightening about the Victorian Era! Living in San Francisco I often walk among the Victorian homes and wonder what life was like back then. If those houses could speak, the stories they could tell...!
(Janice Milliken 6:33pm June 28, 2011)
Interesting take on Victorian England.
(Kim C 7:42pm June 28, 2011)
I always think Victorian era was a time of prosperity. Parties galore, from fancy balls to town festivals, lots of ways to find love or lust.
(Diane Chenier 9:15pm June 28, 2011)
It was definitly a period of a lot of changes, after all Victoria was Queen for a long time. Several years ago I watched a BBC reality show on PBS that had a current day family live as if in Victorian times. It was very interesting but I much prefer our modern conviences.
(Diane Sallans 10:15pm June 28, 2011)
Thank you for a wonderful history lesson. there are so many things I didn't know about the Victorians!
Linda Cacaci
linCaca3@aol.com
(Linda Cacaci 12:07pm June 29, 2011)
I know little to nothing about the Victorians. thank you for an informative post.
(Kathleen Yohanna 1:58pm June 29, 2011)
Very informative. Thanks!!
(Renee Howell 3:18pm June 29, 2011)
I still am fascinated with this time period, and it is amazing how they behaved.
(Stephanie Bondlow 3:22pm June 29, 2011)
Learning this kind of thing is why I love historical novels.
(Penny Mettert 6:35am June 30, 2011)
A leg, either a persons or a chair or a piano's were referred to as limbs as it was not "seemly" to say leg.
Also even though it appears history wants to picture them as sexually repressed some of the mosted noted porn arises from this period.
(Marcelle Cole 1:51pm June 30, 2011)
I think we'd all do well to go back to some of the Victorian ways.
(Linda Johns 8:46am July 4, 2011)
Registered users may leave comments.
Log in or register now!