Deanna Raybourn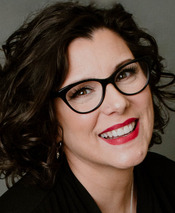 Blogging at Fresh Fiction
Deanna Raybourn | Author-Reader Match: KILLERS OF A CERTAIN AGE
September 6, 2022
Instead of trying to find your perfect match in a dating app, we bring you the "Author-Reader Match" where we introduce Read More...
Deanna Raybourn | Exclusive Interview: AN UNEXPECTED PERIL
March 3, 2021
Hi, Deanna! We are so happy to have you back on Fresh Fiction. Please introduce yourself to our readers. Read More...
Deanna Raybourn | 20 Questions: A MURDEROUS RELATION
March 11, 2020
1--What's the name of your latest release? A MURDEROUS RELATION, the fifth Veronica Speedwell mystery Read More...
Deanna Raybourn | What do you know for sure about Victorians?
June 26, 2011
I love chatting with book groups, and one of the topics they ask about most often is how much liberty I've taken with Victorian Read More...
Deanna Raybourn | Keeping a Book With You
October 2, 2010
Recently I had a chance to chat with a charming book club in Ohio about my last novel, Read More...
Deanna Raybourn | HOW A BOOK GETS TITLED
February 11, 2010
One of the questions I am most often asked by readers is how I come up with titles for my books. The short answer is Read More...
Deanna Raybourn | Writer's Passion
September 19, 2008
As a writer of historical fiction, I am frequently asked about research. Specifically, readers—and aspiring writers—want to know if it is necessary for Read More...
New York Times and USA Today bestselling novelist Deanna Raybourn is a 6th-generation native Texan. She graduated with a double major in English and history from the University of Texas at San Antonio. Married to her college sweetheart and the mother of one, Raybourn makes her home in Virginia. Her novels have been nominated for numerous awards including two RT Reviewers' Choice awards, the Agatha, two Dilys Winns, a Last Laugh, three du Mauriers, and most recently the 2019 Edgar Award for Best Novel.
She launched a new Victorian mystery series with the 2015 release of A CURIOUS BEGINNING, featuring intrepid butterfly-hunter and amateur sleuth, Veronica Speedwell. Veronica returned in 2017's A Perilous Undertaking, and A Treacherous Curse, 2018. A Dangerous Collaboration was released in 2019, and book five, A Murderous Relation, was a March 2020 release. An Unexpected Peril, Veronica's sixth adventure, will be published in March 2021.
In addition to further Veronica books, Deanna is writing a contemporary novel about four female assassins on the cusp of retirement.
Log In to see more information about Deanna Raybourn
Log in or register now!
Series
Veronica Speedwell | Lady Julia Grey
Books:
A Sinister Revenge, March 2023
Hardcover
An Impossible Impostor, January 2023
Trade Paperback
Killers of a Certain Age, September 2022
Hardcover / e-Book
An Impossible Impostor, February 2022
A Veronica Speedwell Mystery #7
Hardcover / e-Book
An Unexpected Peril, January 2022
Trade Size
Night of a Thousand Stars, September 2021
e-Book (reprint)
City of Jasmine, August 2021
City of Jasmine #2
e-Book (reprint)
An Unexpected Peril, March 2021
Veronica Speedwell #6
Hardcover / e-Book
A Murderous Relation, February 2021
Veronica Speedwell Series #5
Trade Size / e-Book (reprint)
The Dark Enquiry, September 2020
A Lady Julia Grey Mystery #5
Paperback / e-Book
A Murderous Relation, March 2020
A Veronica Speedwell Mystery #5
Hardcover / e-Book
A Dangerous Collaboration, February 2020
Veronica Speedwell #4
Trade Size / e-Book (reprint)
A Dangerous Collaboration, March 2019
Veronica Speedwell #4
Hardcover / e-Book
A Treacherous Curse, February 2019
Trade Size / e-Book (reprint)
A Treacherous Curse, January 2018
Veronica Speedwell #3
Hardcover / e-Book
A Perilous Undertaking, January 2017
Veronica Speedwell Mystery
Hardcover / e-Book
A Curious Beginning, July 2016
Veronica Speedwell Mystery
Paperback / e-Book (reprint)
A Curious Beginning, September 2015
Veronica Speedwell Mystery
Hardcover / e-Book
Night of a Thousand Stars, October 2014
Paperback / e-Book
City Of Jasmine, March 2014
Paperback / e-Book
A Spear Of Summer Grass, May 2013
Paperback / e-Book
The Dark Enquiry, July 2011
Paperback
Dark Road To Darjeeling, October 2010
Lady Julie Grey #4
Paperback
The Dead Travel Fast, March 2010
Trade Size
Silent In The Grave, January 2010
Lady Julie Grey #1
Paperback
Silent On The Moor, March 2009
Lady Julia Grey #3
Trade Size
Silent In The Sanctuary, February 2009
Lady Julia Grey #2
Mass Market Paperback (reprint)
Silent in the Sanctuary, January 2008
Lady Julia Grey #2
Paperback
Silent In The Grave, December 2007
Lady Julia Grey #1
Paperback (reprint)
Silent in The Grave, January 2007
Lady Julia Grey #1
Hardcover