Readers Write
Comments and notes from our readers
Why Do YOU Like Fresh Fiction?
August will be our 5th Anniversary! It's hard to believe but it's true. We're planning something special for EVERY DAY in August -- give-a-ways, blogs and more -- but we'd like to to also highlight a few of our members! That would be you!
So if you have a reason you visit us, or what Fresh Fiction means to you, please let us know. Just leave a comment below or send it to me
And if you'd like to be one of our highlighted readers, please mail me at sara at freshfiction.com or click here. I'll give you the scoop too!
And thanks so much for being part of FreshFiction.com!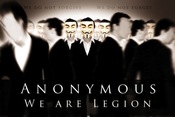 Comments
40 comments posted.
Re: Why Do YOU Like Fresh Fiction?

I enjoy Fresh Fiction because I get to meet new authors every day. I probably would have passed up some good books without this introductios.
(Karin Tillotson 2:01pm July 1, 2009)
I like to keep up to date with my favorite authors. I also check out new releases, they may become my new favorite authors!
(Vikki Parman 2:03pm July 1, 2009)
I get to read about new authors and books that I'm not familar with. I've won a couple of books in the contests and have loved the authors so much, I've gone out and bought more of their books. This is a great site to get to know about books and auhtors. Thanks!!
(JoAnn White 2:36pm July 1, 2009)
I love Fresh Fiction because the good people that run it are so special! This is a first-class site that has made a big name for itself in a short time.
(Betty Cox 2:56pm July 1, 2009)
You're my go-to site for info on new authors and books. I follow you in my Google reader so that I
don't miss a post. Thanks for all the info you share with all of us!
(Mary Hundley 5:54pm July 1, 2009)
I am so glad I joined the fresh fiction
site. Every day I get the review of a
book, usually one I am not familiar
with. The blogs are varied and
interesting. I have discovered some
interesting new authors. Thank you!
(Patricia Barraclough 9:36pm July 1, 2009)
Congratulations on 5 years!! I love Fresh Fiction! I try to visit every day and I subscribe to your emails. I have found new authors, books and am always learning new and interesting tidbits about authors . Oh - and I can't forget, I love the contests!!
(Martha Lawson 9:58pm July 1, 2009)
So, what's not to like? You tell us about new books, provide reviews, let us chime in on the blogs, AND give us the chance to win contests! I repeat, what's NOT to like?!?!?

Later,

Lynn
(Lynn Rettig 11:13pm July 1, 2009)
I stumbled on your website by luck but have been visiting almost daily now for updates on authors, new authors interviews and new books coming out. You are full of information and easily accessible and I have no trouble navigating your website. So CONGRATULATIONS on five years of wonderful and informative work that all of you put into this site and THANK YOU
(Diane Sadler 10:35am July 2, 2009)
Though I'm not looking for new books to read, especially by new authors--my apologies to those who are trying to get into the "business," but I have thousands of books still to be read--I do like to keep up with the new books that are coming out. I've also come across some great insights and discussions on this blog in recent months and like to look in at least from time to time. Thanks so much. Couldn't come yesterday because I was celebrating Canada Day. Anyway...I can never resist another interesting book. lol
(Sigrun Schulz 3:07pm July 2, 2009)
I love this for it keeps me up to date on my favorite authors and the new books
(Yvonne Butler 4:59pm July 3, 2009)
One of the authors actually first told me about Fresh Fiction, and I'm so glad she did! I really enjoy the contests and blogs, but I love reading about books I might otherwise not know about!
(Kara Conrad 7:55pm July 3, 2009)
I love this site because I like to keep up with what's new, who's new and what is happening to my favorites as well. And I love to enter the contests, even though I haven't won any yet. Hey, the real prize is getting to know about the new books and authors, right?
(Nancy Gilliland 7:06pm July 4, 2009)
I enjoy Fresh Fiction because of the variety offered. I can find out about new authors while keeping up with current authors. I can enter contests. I can read reviews, to determine if I want to read a particular book. I can read blogs to see what other readers/writers think of a particular topic. There's a lot to like about Fresh Fiction!
(Anne Harris 1:03pm July 5, 2009)
Congrats and thanks! So much good info FF provides and all the great contests too
(Barbs Ferris 2:29pm July 5, 2009)
Well ff is a wonderful way to be introduced to ALL genre as well as my fav and I do have many, I have never entered as many contest as I has since I became a member of Fresh Fictions group.Happy 5th Anniversary
(Ann w 4:30pm July 5, 2009)
Love knowing about the new releases...and of course the contests!! :)

Happy Anniversary!
(Rachael Grime 10:08pm July 5, 2009)
Wow it doesn't feel like 5 years, huge congrats. I don't miss a day coming here! I love finding new reads, new authors, articles, reviews, you have it all in one place. And of course chatting about them! Thanks for a great site!!
(Cathie Morton 2:25am July 6, 2009)
Huge Congrats! I love Fresh Fiction because of all the nice people, of whom I met last year in Dallas! Awesome it was and looking forward to doing it again this year!!
Also because of all the authors, great books and of course the Fabulous Contests!
Thank You Fresh Fiction and here's to many more Wonderful Years!!
(Chris Jones 4:37am July 6, 2009)
I love Fresh Fiction for the fresh picks and getting to "meet" so many of my favorite authors. Of course, the contests are absolutely cool! Happy Anniversary!
(Sharla Long 12:59pm July 6, 2009)
WOW...5 years! Congratulations and I hope to be able to continue visiting your website for many more years. I've been a member of FF for nearly as long as you've been around. I love the contests but I also like reading the interviews and reviews. Offers the perfect opportunity to keep up with my favorite authors and meet some new kids on the block too! Keep up the great work!
(Karen Haas 1:06pm July 6, 2009)
Congratulations on your 5 year anniversary....I love the Fresh Pick updates, the author interviews and, of course, the contests which I keep hoping to win. Fresh Fiction is a great website for learning about books and their authors.
(Ruby Davis 2:07pm July 6, 2009)
Living in a rural area, I don't have access to bookstores and malls(unless I travel aways) and our local library doesn't carry most of the new and old authors out there. I like Fresh Fiction, because I can find so many authors that I haven't read before.
Even though I haven't won any contests (fingers always crossed) I still enjoy signing up for them. You seem to have a very happy group that works here and it definately comes through. Congrats and keep reading, thank you for a fabulous site!
(Tia Laws 3:16am July 7, 2009)
Fresh fiction is a great place to read about my favorite authors and discover new ones. I love the reviews and Interviews. And of course there are always some great contests !!!
Living in France I don't have access to libraries (with a large range of books in english) or book clubs so my only reader comminity is online !! Thx
(Joeelle Jappissont 8:12am July 8, 2009)
The question is still out there, so I finally decided to give my first response. I like fresh fiction because it isn't stale!
(Karin Tillotson 7:44am July 9, 2009)
I love it,I get to find out the newest books and authors before other people and also books that cater to my interests.
(Deana Connelly 11:12am July 10, 2009)
I love this site because I'm introduced to authors I've never heard of before and books that I might have overlooked. I also love being able to share my love of the romance genre with others.
(Jody Faltys 8:04pm July 11, 2009)
Oh wow where do I start? I have found so many great books here and new to me authors. I love your reviews and interviews. The contests are great too :)!

Happy Anniversary!
(Pamela Sinclair 10:36am July 13, 2009)
It's always exciting to find new friends who share my taste in reading materials. I have even referred our county librarian for insight in what the reading public is looking for. Good job!; more please.
(Susan Driskill 11:03pm July 13, 2009)
I love that I have all this information at my fingertips. The many new authors that I have found, the lates news on new books and as an added bonus the great contests. I don't know that I did before I found Fresh Fiction.
(Rosemary Krejsa 10:27pm July 14, 2009)
I've been a registered member of Fresh Fiction for several years and I visit at least once a month,,,sometimes more. I don't visit the blogs as often as I should. Will have to make a change there. I love FF for the contests mainly, but I also like reading about new authors, the interviews and book reviews. Just a great place to hang out!
(Karen Haas 9:28am July 15, 2009)
Happy 5th Anniversary!

I love visiting Fresh Fiction because it keeps me up to date on my favorite authors and I've discovered lots of new to me authors. I enjoy the reviews and author interviews and the contests you hold. This is a great site! :)
(Anna McKenrick 5:59pm July 15, 2009)
Fresh Fiction is an awesome site-it has everything Contests-Books Reviews-Author Interviews. I LOVE your site HAPPY 5TH ANNIVERSARY and keep up the good work!!!!!!
(Audra Holtwick 3:29pm July 17, 2009)
I love the different areas on your site, the reviews are great because I can sit back, read about each book, then make a list of must reads to carry in my purse. Another favorite is Tanzey talk, her personal reviews are always interesting, she's usually the first thing I read. I of course enter all the contests, well who wouldn't, it's for more books to read. Congratulations on making 5 years, cheers to many more.
(Theresa Buckholtz 5:46pm July 17, 2009)
You have great contests.
I can keep up with new releases from my favourie authors.
I can get all the news and gossip..hehe!!!
(Valerie Bongards 12:13pm July 18, 2009)
Congrats on your 5th year anniversary.
I like Fresh Fiction for the contests but mainly because I have always stuck to a specific genre of books. Being introduced to books by authors I have never read and reading the excerpts, it has made me think outside of my box and be more open to different types of books.
(Vicki Hancock 8:37am July 20, 2009)
I meet new authors!
I meet all the authors that have been here for a long time.
I find out what new books are that are coming out.
I find out the reviews.
And all the info that the authors talk about their books.
And all the Blogs with exciting news.
And the contests too are nice.
Thank you all Fresh Fiction is my number 1 site.
Penney
(Penney Wilfort 9:49pm July 25, 2009)
Happy 5th Anniversary. I love Fresh Fiction because I have discovered so many new authors by visiting this site. I also love the contests and am hopeful every month that I might have won something. Thanks for providing such a great site!!!
(Josie Roetemeyer 2:33pm July 29, 2009)
Congratulations on the "Big 5"!
You certainly make my life alive..
with all the new authors & yes, some of the old.. And may I be a little bold..to say..you make my Fiction..Fresh..Every day!!!
(Jean Merriott 6:14pm July 31, 2009)
I love Fresh Fiction because it helps me find new authors and see what the authors I enjoy have coming out.
(Hollie Skara 10:56pm August 1, 2009)
Registered users may leave comments.
Log in or register now!