Karen Kelley | Shouting from the Mountain Top

September 21, 2012
Where There's A Will
Karen Kelley
AVAILABLE
She'll show him the way

September 2012
On Sale: September 1, 2012
Featuring: Haley Tillman; Ryder
272 pages
ISBN: 1402263899
EAN: 9781402263897
Kindle: B007ZI031G
Paperback / e-Book
Add to Wish List

Also by Karen Kelley:
Smoking Hot, June 2013
Where There's A Will, September 2012
Where There's Smoke, May 2012
The Wolf Prince, November 2010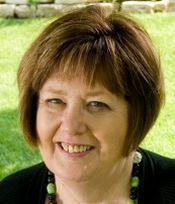 Sometimes I want to stand up and announce, "Yes, I write romance books and I'm damned proud of it!" But I haven't yet. I don't shy away, either. I've had more people give me strange looks when I mention I write romance. I usually get hear responses like, "Oh, you write those kind of books." Or one better: "I don't read trashy books." Well, someone is because romance accounts for over half of book sales each year. Which is a good comeback line in case you need one.
But just for the record, I write erotic romance with a touch of quirky humor. I want to make the reader laugh, and I want to make them turn the ac down a bit. I want to entertain you, and hopefully, I will.
I also write what I like to read. One of my favorite storylines has always been the ugly duckling who turns into a beautiful swan so in WHERE THERE'S A WILL I played around with that theme. Haley, the heroine, lives her day to day dreary life with no hope of change until she does a week's worth of work for a coworker that she has a crush on. When he tells her that he owes her dinner, she gathers her courage and accepts.
She spends all day getting ready—then waits, and waits, but he doesn't show. That night she cries herself to sleep and prays for a miracle.  The next morning a handsome nephilim (half angel/half man) rings her doorbell and promises to give her the miracle she's been waiting for. She promptly slams the door in his face.
Then there's Ryder, the hero. He isn't your typical angel, maybe because he's only half angel. Centuries ago angels came down to earth and mated with beautiful mortal women. Their offspring were called nephilim—demi-gods. But the nephilim don't live by the same rules as regular angels. Most of the time they're breaking all the rules and making new ones as they go along. Ryder will fulfill all Haley's fantasies and take her higher than she's ever been.
What are some of your favorite storylines?
I hope everyone enjoys my new series! Best wishes and happy reading!
Comments
44 comments posted.
Re: Karen Kelley | Shouting from the Mountain Top

Just remember. Those who say they do not read trashy books etc,are either fibbing, or are ashamed by how much fun they are missing out on.. This looks like a fantastic read to me.. Have a great day...
(Holly Vanderhule 3:19am September 21, 2012)
Keeping the Romance alive!
Blessings,
Marjorie
(Marjorie Carmony 6:03am September 21, 2012)
I do like the ugly duckling storyline. It's one of my favorites.
(Mary Preston 7:00am September 21, 2012)
*raises hand*
I read romance novels too! :) They've always been my favorite genre. It's
nice to have a hot hero to read about and a happy ending that's
guaranteed.
Your book sounds great, Karen! Thanks for the chance to win a copy.
(Debbie Burdeen 7:32am September 21, 2012)
You sound to be currently writing fantasy if you have angel beings, fantasy romance - is that more or less acceptable to people? Many SF writers could never say they wrote fantasy because it got them such strange looks, fairytales....
(Clare O'Beara 8:42am September 21, 2012)
I love to read romance stories...keep up the great work!!!!
(Bonnie Capuano 8:45am September 21, 2012)
I love the ugly duckling stories. I enjoy the happy endings. This sounds like a great read with the twist of having a demi-god.
(Emily Bowes 10:50am September 21, 2012)
I love romance novels. I don't hide the fact, but I don't shout it from the
rooftops either. A story that takes you away is always fun, contemporary,
historical, fantasy, whatever. I am looking forward to checking out your
books, I love finding a new author to read.
(Ann Sheiring 10:53am September 21, 2012)
I enjoy a good romance---my favorites are the bad boy themes and the romantic suspense with a little humor.
(Sue Farrell 10:56am September 21, 2012)
I like romance that starts with dislike and turns to love.
(Rita Wray 11:00am September 21, 2012)
I like big brother's best friend romances :). This defintely sounds like a good book though. I will definitely be grabbing it. Thanks for sharing!
(Rhonda Dennis 11:07am September 21, 2012)
One of my favorite storylines is when the characters go from enemies to lovers.
(Maureen Emmons 11:19am September 21, 2012)
I love banter, battle of wits - I love HEA and watching (reading) the characters grow and develop.
I love fairy tales, all kinds, I even named my daughter after one -- from Sleeping Beauty, Beauty and the Beast, to the darker Bluebeard.
(Carla Carlson 11:34am September 21, 2012)
Hi Karen! Yuo are a new author for me. Where There's A Will sounds like a must read. Great twist for ugly duckling!
(Cathy Phillips 11:53am September 21, 2012)
I'm a romance-aholic and proud to be. Some of my favorite
sub-genres are historical, paranormal, and sci-fi. Two of my
favorite themes are transcending the mortal enemy/forbidden
love obstacle and/or when one partner has to break through
the wall of ice/fear/distrust that the other has built up in
order to show them what they've been missing
(Kamla Layne 12:02pm September 21, 2012)
I like romance stories. Sounds like a good read.
(Kathy Fowler 12:38pm September 21, 2012)
I like reading romance, historical, suspense, mystery, fantasy, thriller, and sci-fi. I'm pretty much open to any storyline as long as the books is written well.
(Kai Wong 1:06pm September 21, 2012)
Thanks to everybody for dropping by so far. I used to be a little shy about telling people that I write romances because of the stigmatism attached to them but then I realized that "What to Heck" they are the ones who don't understand and are missing out. I love the storyline of Where There's A Will. I hope everyone who reads it will enjoy it as much as I did writing.
(Karen Kelley 2:12pm September 21, 2012)
I haven't read about this style of an angel before, but I like
the description of Ryder. I love all types of romance stories
- historical, contemporary, suspense, paranormal - as long as
there is an HEA.
(Diane Sallans 2:26pm September 21, 2012)
Love the many types of storylines in romance... some of my favs are pregnancy, ugly duckling, cinderella like, etc.
(Colleen Conklin 2:31pm September 21, 2012)
I love the humor in your books! So many genres and storylines -I like to mix it up.
(Mary C 2:55pm September 21, 2012)
Hi

I have been reading romances since I was a teen and I love
all types. I love the alpha male, nerdy male and even the
boy next door.
Thanks for the chance.
(Pam Brewer 3:18pm September 21, 2012)
I really don't care what the storyline happens to be as long as I can have a good cry. Enjoyed your blog.
(Sheila True 3:26pm September 21, 2012)
I LOVE YOUR NEW SERIES I JUST LOVE "WHERE THERE'S SMOKE" IT
WAS MARVELOUS. I CAN'T WAIT TO READ "WHERE THERE'S IS A WILL"
ITS SOUNDS FANTASTIC. I FAVORITES ARE UGLY DUCKLING, MALE AND
FEMALE HEROES, ROMANCE TIME TRAVEL, SUSPENSE, HISTORICAL, AND
PARANORMAL. THEY ARE THE BEST..
(Shelly Caggiano 3:33pm September 21, 2012)
Take my house, car, and my husband. But pleaseeee leave my books!
(Camille Rose 4:32pm September 21, 2012)
The cover is very hot and revealing about their relationship. I am sure it is an interesting read. Thanks for the contest.
(Suzanne Bischoff 4:39pm September 21, 2012)
Hello to all those that have commented since my last post. Thanks for all the comments about fav romance. I too like all story lines. And, all my stories have a HEA. Good luck to everyone.

Karen
(Karen Kelley 4:56pm September 21, 2012)
I love romance books and HEA endings. This sounds like such a good book--I have to have it! Absolutely, love the hot, hot cover!
(Linda Luinstra 5:43pm September 21, 2012)
Boy loses girl, boy gets girl isn't a bad story line. The ugly duckling is always a good one as well. I haven't come across a storyline yet that I haven't liked. I love your sense of humor, and although I have to confess that I'm not familiar with your books, I'm sure I'm going to love them!! Anyone with that outlook will be sure to turn out wonderful Romances!!
(Peggy Roberson 6:02pm September 21, 2012)
I like a physically/emotionally damaged hero who doesn't feel that he's good enough for the heroine.
(Marcy Shuler 6:55pm September 21, 2012)
This sounds like a great book. Love the part of the door slamming in the face.

some of the book I enjoy are twists on Beauty and the Beast, also love the ones with angels in them, or ones that take characters that are sometimes bad and the author turns them into some of the best heroes/heroines.

lrhubble@q.com
(Larena Hubble 7:38pm September 21, 2012)
I love romance!! Just about All romance! The "Cinderella" romance is my fave tho! Throw in a touch of humor and I'm sold!! :)
(Hollie Rieth 7:43pm September 21, 2012)
Yeah, I thought, Now what would I do if a sexy cowboy rang my doorbell and said he was there to answer my prayers. I'd slam the door, too.
I love humor, too--duh, probably why I add some here and there. LOL
(Karen Kelley 10:10pm September 21, 2012)
i love fae and then vamp and then i like the way some of them they can bind together the story the authors are great story teller and then they are great writers
(Desiree Reilly 10:20pm September 21, 2012)
Beauty and the Beast is a favorite storyline of mine.
(Janie McGaugh 10:20pm September 21, 2012)
My favorite storylines are an alpha male and a strong female who challenges him, creating tension...sexual tension too!

I love fairytales that have been remade with an adult twist...beauty and beast is my favorite!
(Barrie MacLauchlin 10:31pm September 21, 2012)
Love your books. Looking forward to reading this one.
(Pat Walker 10:48pm September 21, 2012)
anything with a alpha male!! love the cover!!
(Jennifer Beck 11:09pm September 21, 2012)
Can't wait to read "Where There's A Will." It sounds great--Just the kind of story I love!!
(Sharon Extine 11:54pm September 21, 2012)
I love her books and would love to win. Enter me please.
(Jane Squires 12:58pm September 22, 2012)
I love romance and I have to have my HEA, life is too hard
and the promise of a happy forever makes it easier. The Cinderella stories and Little Red Riding Hood fairy tale
themes are great especially when the heroine has grit and
backbone. I adore humor in a story also and it makes me come
back to an author again and again. I read for escape and
romance gives me smiles. Thank you!
(Lenna Hendershott 3:03pm September 22, 2012)
I do love books inspired by favorite tales, such as THE UGLY DUCKLING and BEAUTY AND THE BEAST.
(Mary Preston 8:52pm September 22, 2012)
I work in a library and the 50 Shades books are some of the hottest books we have!! The waiting list is long, and we are smack dab in the middle of the Bible belt! So I think people are lying when they say they don't read romance. I, for one, PROUDLY read your romance (and recommend them to everyone) and will tell anyone romance is just about all I read!!!! Thanks for the great books and keep em coming.
(Martha Lawson 9:32pm September 22, 2012)
I do love a romantic romp and a half an angel is a unique concept. Looks like a fun read.
(Alyson Widen 5:49pm September 26, 2012)
Registered users may leave comments.
Log in or register now!