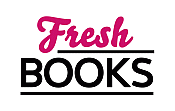 November's best books are here, with something for everyone: suspense, romance, mystery, and more.
Karen Kelley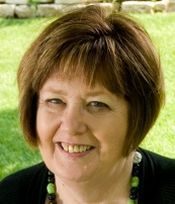 Blogging at Fresh Fiction
Karen Kelley | Shouting from the Mountain Top
September 21, 2012
Sometimes I want to stand up and announce, "Yes, I write romance books and I'm damned proud of it!" But I haven't yet Read More...
Karen Kelley | A Demon and a Cowboy
May 25, 2012
I've loved paranormal since the days Dark Shadows was on TV. We weren't allowed to watch TV in the day time so my Read More...
Karen Kelley | I See Sexy Men (Hey, it's better than dead people)
May 7, 2010
I was walking out to my office one day last year breathing in the fresh air and loving that winter was over. The birds were Read More...
Karen Kelley l Remembering the Hippie Days
July 15, 2009
Headbands, bell-bottoms, love beads, and Janis Joplin. Don't worry about tomorrow, enjoy today. Getting back to nature, organic food…. I don't know Read More...
Karen Kelley | Twenty Questions...or Things You Didn't Know About Me
June 4, 2009
Twenty things you don't know about me. Less if I run out of stuff to say. 1) My name is Karen Kelley. Okay, if Read More...
Karen Kelley became very adept at how things worked in the publishing world. You write a book, you mail it off, you get rejected, you write another book. She did this for six years until one day she talked her husband into mailing her manuscript for her. She couldn't take one more look of pity from the postal workers. Being the loving husband that he is, he mailed her book to Hilary Sares at Kensington on Tuesday. On Friday of that same week, Hilary Sares called to offer a contract.
Now a bestselling, award-winning author of 17 books, Karen writes full-time, and collects junk which she fondly calls antiques. Her husband can still be talked into mailing her manuscripts and helping with her publicity.
Log In to see more information about Karen Kelley
Log in or register now!
Series
Books:
Smoking Hot, June 2013
Paperback / e-Book
Where There's A Will, September 2012
Paperback / e-Book
Where There's Smoke, May 2012
Trade Size / e-Book
The Wolf Prince, November 2010
Paperback
The Falcon Prince, August 2010
Paperback
The Jaguar Prince, April 2010
Trade Size
Dating Outside Your DNA, December 2009
Paperback
The Bad Boys Guide To The Galaxy, August 2009
Planet Nerak #3
Mass Market Paperback (reprint)
Earth Guys Are Easy, July 2009
Planet Nerak #2
Paperback (reprint)
How To Seduce A Texan, June 2009
Paperback
Close Encounters Of The Sexy Kind, June 2009
Planet Nerak #1
Paperback
My Favorite Phantom, January 2009
Paperback
I'm Your Santa, October 2008
Paperback
Cosmic Sex, February 2008
Trade Size
I'm Your Santa, October 2007
Trade Size
Double Dating with the Dead, September 2007
Trade Size
The Morgue the Merrier, September 2007
Paperback
Close Encounters of the Sexy Kind, April 2007
Trade Size
Texas Bad Boys, September 2006
Trade Size
Hell on Wheels, June 2006
Paperback
Temperature's Rising, October 2005
Trade Size
Southern Comfort, May 2005
Paperback (reprint)
Southern Exposure, April 2005
Trade Size
Bad Boys With Expensive Toys, October 2004
Trade Size
Southern Comfort, August 2004
Trade Size

Videos