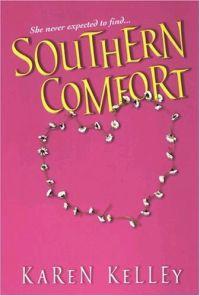 Purchase
Kensington Brava
August 2004
250 pages
ISBN: 0758207093
Trade Size
Add to Wish List

SHE NEEDED A COVER
Undercover DEA agent Fallon Hargis can handle a nine- millimeter and take down a drug cartel. She can even survive the bullet she took escaping two gun-toting thugs. But nothing in her training has prepared her for sexy Wade Tanner and Two Creeks, Texas. Hiding out in the rinky-dink town is a necessity until she can discover who betrayed her at the agency. But people who don't lock their doors? Who bake pies and tell you to have a nice day? Torture. And having seductive, caring Wade melting her armor one kiss at a time? Sublime torture...
HE NEEDED A WAKE-UP CALL
Wade Tanner knows what it's like to live on the edge, and he's had enough of it. That's why he quit the detective life to become sheriff of this sleepy town. Now suddenly there's this bold, brassy, ill-tempered, sexy, and unbelievably exciting woman luring him out of his comfort zone and into a life of chaos he didn't realize he missed. The way she can go from cold to red-hot in seconds sets his pulse racing. But what will it take to get her to trust him...to show her what a man who cares can really do for her?
SOUTHERN COMFORT
As the threat grows and danger narrows in, a tough-as-nails agent and a sly, unwavering sheriff are about to get in over their heads-on the case and in each other's hearts. And once they get a little taste of southern comfort, anything could happen...
Comments
No comments posted.

Registered users may leave comments.
Log in or register now!