Karen Kelley | Twenty Questions...or Things You Didn't Know About Me

June 4, 2009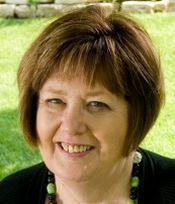 Twenty things you don't know about me. Less if I run out of stuff to say.
1) My name is Karen Kelley. Okay, if you're reading this blog you probably already knew that.
2) I write romance. And you might have known that, too. But did you know I write steamy romantic comedies?
3) I have two books out right now. How To Seduce A Texan. This is a new book from Kensington Brava. I was raised on a small farm so I had a lot of fun taking a big city reporter and putting her undercover in the country on a dude ranch. Except the hero in hiding discovers her deceit and plans to make her earn every word.
4) I'm usually laughing when I'm writing. I just can't help myself. It's like telling myself a joke I've never heard before.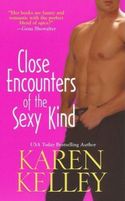 5) The second book is one that went to mass market from trade. It's the first book in my Planet Nerak series, Close Encounters of the Sexy Kind. It's another steamy romantic comedy. Warning: do not drink liquids when reading this book. Especially in public places because you might spray on the person in front of you.
6) I love to shop.
7) I love antiques.
8) I love my husband—which sort of goes along with loving antiques *snort* I don't think he'll read this.
9) I used to sketch but realized I would never be able to make a living out of drawing stick horses. The same with crafts. Decorating one T-shirt is great. 100---not so great.
10) Hot glue burns. (see #9)
11) If I run out of something to read, I have been known to read the ingredients on the side of a package and usually realize just because something claims to be healthy, it doesn't necessarily mean it is.
12) I loathe the scales (see # 11)
13) I live in Texas
14) I have a spoiled Pekinese. Totally my husband's fault.
15) My favorite movie is American Dreamer
with Jo Beth Williams and Tom Conti. It's old but super funny.
16) I've just started a new series that will be out next year. The first one in April. Yea!
17) I have two beautiful children, a great daughter-in-law and son-in-law and three wonderful grandchildren and I try my best to embarrass them as much as possible. I figure turn about is fair play. They certainly embarrassed me a lot!
18) Whew! I need to exercise more!
19) I love to travel, especially to the coast. There's just something so awe inspiring about standing on a beach and watching the waves roll in.
20) I have the absolute best job in the world and thanks so much to everyone who supports my addiction to writing by buying my books. I hope if you're ever feeling down I can make you laugh or smile even if it's just for a little while.
Comments
13 comments posted.
Re: Karen Kelley | Twenty Questions...or Things You Didn't Know About Me

Books on tape and an iPod help with #11, #12, and #18!
(Karin Tillotson 12:05pm June 4, 2009)
You sound like you have a wonderful family and life! I love your attitude! (Made me laugh)Best wishes on your new book and the series coming out next year!
(JoAnn White 12:22pm June 4, 2009)
HI Karin--LOL you're right! And less eye strain.

Awww, thanks, Jo. I have the best ever life and job.
(Karen Kelley 12:38pm June 4, 2009)
Hi Karen:
I'm waiting on How to Seduce a Texan to arrive from Amazon. I preordered after your lecture.
Loved your 20 things we didn't know about you.
Ruby
(Ruby Johnson 1:10pm June 4, 2009)
Your happiness and love comes through your '20 questions'. I have to read 'How to Seduce A Texan'. I need a good laugh.
(Rosemary Krejsa 2:25pm June 4, 2009)
What a fun blog - and great way to find out more about you! Will have to check out American Dreamer - reviews look good.
(Karen Barnett 3:02pm June 4, 2009)
Hi Ruby! Great that you could stop by. I loved pesenting that program to your group. Karl and I had a good time. I hope you enjoy the book.

How sweet, Rosemary. Thanks.

Hi Karen B, I bought American Dreamer on VCR tape years ago, used for $27. I kid you not. I had seen it one time and fell in love with it. I still have a VCR for that one movie LOL
(Karen Kelley 4:44pm June 4, 2009)
I liked the 20 questions format for your interview! Thanks for sharing.
(LuAnn Morgan 5:18pm June 4, 2009)
I have to agree, I really like the 20 questions.. and it looks like I have several books to add to my "need to get" list. Thanks
(Jo Ann Jansing 6:53pm June 4, 2009)
that was fun,anymore questions?
(Diane Sadler 7:09pm June 4, 2009)
Humor is good. There certainly isn't
enough of it in life. I love books that
make you laugh. I feel like an idiot
sitting by myself at 2 AM reading,
unable to stop laughing. I've woken
my husband a time or two. He just
stands there, shakes his head, and
goes back to bed. Laughter is good
for the soul and for your health.
If you think of it that way, you are
doing a public service.
(Patricia Barraclough 9:16pm June 4, 2009)
You're welcome, LuAnn. I hoped it would be a little different.

Hi Jo, Yes, run quickly to the store and buy all my books so you can feed my writing addiction LOL Okay, it's dark. Wait until morning.

How nice, Patricia. I owe my laughter to my wonderful hubby. He has helped me become the woman I am. At least, I'm going to blame it all on him :)
(Karen Kelley 10:24pm June 4, 2009)
HI Sara! Well, I try :)

And I can't believe you found American Dreamer at Amazon. My VCR copy is almost worn out so I think I might have to order it.
(Karen Kelley 8:30am June 5, 2009)
Registered users may leave comments.
Log in or register now!