Gina Robinson | Black Friday Means ... Escape to ???

November 25, 2011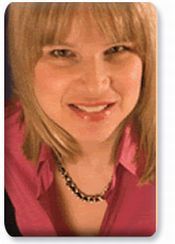 It's Black Friday. If you're like me, you've been out shopping in the predawn hours. Fighting crowds. Enjoying the holiday atmosphere. Trying to get a bargain. Now you've arrived home with your packages, boxes, and bags and are feeling more like the Grinch than Santa Claus. There's still so much to do—eat the rest of the leftover turkey and pumpkin pie, put away the fall decorations, pull out the Christmas decorations, finish your Christmas shopping, wrap it up, mail it, take a family photo for your Christmas card, make out your cards, get them mailed, put up the tree  . . .
Right about now you probably feel stressed out and ready to scream. There's too much to do and too little time to do it. And now it's started to snow. Which will make travel nearly impossible, especially if you live in a city like Seattle, where I do, and they only have one snowplow and it never seems to make it to your street. At least not until that beautiful dusting of snow has turned into compact ice. What you really need is to escape into a wonderful romance novel.
I have just the sunny destination for you—THE SPY WHO LEFT ME, a spylicious romance set in tropical Hawaii. Come disappear into another world with Ty and Treflee as they fall in love again, all while not blowing Ty's cover as one of the U.S.'s top secret agents.
You don't have to blow your cover, or your cool, either, as you escape into a romance this holiday season. You can be as covert as my characters. Here are some of my tips for fitting in your completely-necessary-to-maintain-your-sanity romance reading:
Approach your reading as a sort of grownup Advent calendar treat—one chapter a day. Â Hey, it's less fattening than chocolate. THE SPY WHO LEFT ME, for example, is a convenient twenty-two chapters plus a stinger chapter. You don't have time to read on Christmas Eve anyway. Or do you?
Hide your romance novel behind your cookbook and read a page or two as your cookies bake. Or load it up on your e-reader and pretend you're checking your recipes. Who will know?
Head to the attic or garage to look for that misplaced box of ornaments and spend a few precious minutes with your romance novel.
Hold a holiday romance novel exchange instead of a cookie exchange. Spend the time you would have spent baking cookies, reading.
Have a White Elephant romance novel exchange with your book club or friends. Make a date in January to discuss the books you've read.
If anyone calls you out for reading, tell them you're reducing your stress and maintaining your holiday sanity. You'll be back playing holiday elf in a minute with a smile on your face.
Merry Christmas! Happy Hanukkah! Happy Kwanzaa! Happy Holidays!
Tell us what you're doing for the holidays in regards to reading and one commenter will win THE SPY WHO LEFT ME
Comments
65 comments posted.
Re: Gina Robinson | Black Friday Means ... Escape to ???

This looks like a great book. Thank you for the opportunity to possibly win it! Happy Thanksgiving!

barbbattaglia@yahoo.com
(Barbara Battaglia 3:03am November 23, 2011)
I'm having Thanksgiving with family. Not sure, why especially when my Mom is the drama queen on every holidays. If she doesn't do the cook, she somehow wiggle her way into the kitchen. If she does the cooking, she spent the majority of the time of how much work it is. Maybe she doesn't like turkey for dinner. Right after Thanksgiving, my sisters and I will be Black Friday shopping.

AHHH... Being with family. It's never boring in our household.

Happy Thanksgiving!!!
(Kai Wong 12:46pm November 25, 2011)
I stayed up until 2am reading The Help last night because I didn't have to get up as early on Thanksgiving Day. I will be buying books for my sister for Christmas. Your book looks like the perfect stress reliever during this season!

robindpdx(at)yahoo(dot)com
(Robin Daily 12:46pm November 25, 2011)
Thanks for giving me a chance to win your book, sounds great. Love Thanksgiving with my family.
(Linda Hall 1:52am November 25, 2011)
This book looks really cute! Thanks for the chance to win!!

I'm actually writing a lot over the next month in between getting ready for
Christmas. I'm writing for several charities to raise money for them but I plan
to fit in some reading, as well, probably late at night when I finally have time
for me. I couldn't live without reading something every day. That's my time to
unwind.

Happy Holidays!!
Charli oxox
(Charlotte Mercer 2:27am November 25, 2011)
I can't believe how quickly the holidays crept up on me. I'll be spending time with family, staying indoors and avoiding the mall crush. Of course, there'll be tons of good books around for extra company.
(Na S 2:32am November 25, 2011)
I am spending the holidays with all the family that is close by. Thanksgiving at my mom's and Christmas at our house. I love the holidays.
(Kim Stogner 5:43am November 25, 2011)
I always have a book close at hand no matter where I am. Thanksgiving was spent with close relatives and was great!
Blessings,
Marjorie
(Marjorie Carmony 6:29am November 25, 2011)
I cannot wait for some time to sit back and relax and read what I want to read.
(Debra Guyette 7:18am November 25, 2011)
I'll be reading as much as possible during the holidays. It's always a treat for me to curl up with a good book.
(G S Moch 11:46am November 25, 2011)
Spending time at my in-laws - locked in the guest bedroom. I went downstairs today and asked if I could watch an old movie on TCM or AMC - in a room where no one else was in - and was told "no" even though my mother in law was in the kitchen reading the paper... She wanted to "watch" the news. No wonder I hate this place....
(Molly Wilsbacher 12:19pm November 25, 2011)
I'd love to visit Hawaii via your eyes!!
I like your idea for a book exchange!! Happy Holidays! best wishes for continued success!
(Laurie Gommermann 12:53pm November 25, 2011)
eat lots of pie and read anything i can get my hands on to. to keep my sanity
(Tami Bates 12:56pm November 25, 2011)
That's easy--I love getting books as Christmas presents! =)
(Kathleen Conner 12:57pm November 25, 2011)
I love this time of hear because it is cooler and snow is coming. I plan to do alot of reading this holiday and also will be giving books as gifts to friends that I know they love to read as much as me.
(Shirley Younger 12:57pm November 25, 2011)
My wife loves getting books for Christmas
(John Billiris 1:21pm November 25, 2011)
I'm reading as often as I can. I can read a print book, a book on my computer,
my iPhone or Kindle, so I'm covered wherever I go.
(Barbara Elness 1:55pm November 25, 2011)
At the moment, I'm in the middle of reading the book Scarlett, by Alexandra Ripley. I know it's an older book, but it was recommended to me by someone, and I'm enjoying it. After that, I don't have anything else on my agenda, other than reading patterns for my knitting group that I'm in. I'm looking for some new books to read, since a woman can only knit for so long in a day before she has to rest those fingers of hers. That's when she reaches for her books and starts to travel to new parts unknown. I must tell you that I adore the cover of your book. It reminds me of the book covers that I saw years ago, sort of art deco, yet it has that modern flavor to it. A very clever cover. Whomever came up with the idea should be congratulated for a job well done!! I am also anxious to read your book when I'm done with the one I'm reading. I'm almost done, and will need new material. My decorations are already up!! Have a wonderful Holiday!!
(Peggy Roberson 2:05pm November 25, 2011)
LOOKS LIKE A GREAT READ...I'M IN IT TO WIN IT!
(Silvana Moscato 2:08pm November 25, 2011)
It's always difficult to select the right gifts for my adult grandchildren, so I do it the easy way. We go shopping together and they find what they want. We usually end the trip by going to a bookstore and all of us stocking up on reading materials. It's always a fun day for me. Spending time with them is the highlight of the Christmas holidays.
(Anna Speed 2:30pm November 25, 2011)
Always love to squeeze in as much time for reading as possible... Happy Holidays all!
(Colleen Conklin 2:43pm November 25, 2011)
Thanks for a fun post and great reading-time ideas :) I will read anytime/anywhere and everyone knows I have a book on me at all times Thanks for the giveaway and Happy Holidays to you too!
(Erin Fender 2:50pm November 25, 2011)
Well once you get older like me the rushing around and Black Friday shopping is to tiresome. I usually get for the grand and great grand kids and just give money to the older ones. I never know what to get them any ways. I like to relax and read with a good book that is my escape when everyone else is out with the maddening shoppers LOL
(Ann Hengst 2:57pm November 25, 2011)
Reading is my sanity for the overblown gift drama of Christmas. I'd prefer to up our Christmas tree on Christmas Eve and keep it up through Epiphany. With work and social obligations in the month of December I always have a paperback in my purse so I can sneak a read most anywhere: bathroom break, elevator ride, or waiting in rush hour traffic. I have a bedtime ritual that guarantees me a chapter of my current book.I have a mug of herbal tea while I read...so soothing.
(Joanne Hicks 3:30pm November 25, 2011)
I will be attending my company Christmas party, decorating the house and tree, and baking goodies to share. I'm not fighting crowds on Black Friday. I will be buying books for my 6-yr. old grandson to read. That's how my love of books started, when my mother bought and read me books (many over and over, again), and I loved every minute of our storytime together, which was also enjoyed by my two sisters. I cherish those memories.
(Linda Luinstra 3:54pm November 25, 2011)
Like you I did some crazy shopping last night and this morning.
I love stories set in Hawaii. I dream of going there one day but for now a story set in that local is enough.
I can't wait to read the book.
(Gigi Hicks 4:00pm November 25, 2011)
I am starting a new job on December 1 so I am trying to get things in order before beginning it. To help me with the stress I am reading to escape. I love it when I can travel and never leave. Thanks for helping me with me stress.
(Lisa Gillim 4:07pm November 25, 2011)
The Spy who lift me sounds like a great read!
I'm going to listen to some audiobooks while I'm doing some of my holiday prep work. Hopefully I'll have time to pick up and read a few books too.
(Cheryl McEwen 4:10pm November 25, 2011)
Sounds like a great read!
I try to read for an hour whenever my 2 yr old naps...
(May Pau 4:29pm November 25, 2011)
It won't be long and everyone living where they have snow and blizzards will be thinking how they'd wished they lived in Hawaii! I will be freezing, loading lots of packages onto trucks (gifts for Christmas from relatives) and dreaming of sitting in front of the fireplace with a good book to read and eating Christmas cookies.
(Rich Cook 4:31pm November 25, 2011)
In between volunteering at as many as good causes as time permits I am partying my socks off in San Francisco!
(Janice Milliken 4:41pm November 25, 2011)
Reading has always been a great way to escape. Looking forward to reading your latest book,Gina!
(Mary C 4:58pm November 25, 2011)
Trying to do as much shopping on line as possibile so I can get in some extra sleep
(Anne Jones 5:00pm November 25, 2011)
Book sounds great,like the cover.Happy Holiday's to everyone. Thanks for giving me a chance to win your book.
(Amy Milne 5:45pm November 25, 2011)
We have taken down the Thanksgiving decorations, The girls
have decorated the trees in their bedrooms. The teen boy is
too cool this year. The tree is up in the living room and
dining room. still to be decorated. The house is a mess of
boxes containers and decorations. I left it all to get on
the computer for a breather. Now I am going to go outside
and view the house lights. I would love a good spy book,
may-be a cute man who is not afraid of 30 strings of tangled
lights. A girl needs a dream.
(Chrislin Payne 6:00pm November 25, 2011)
A few years ago I decided that I hated the stress of the holidays so I recreated the holidays more to my liking. My boyfriend and I spend Thanksgiving Day together quietly, usually watching movies. It's a day off to relax and enjoy each other's company.

Christmas I organize a lot of community and charity based events with an undertone toward awareness. We usually raise money for local causes such as our Food Pantry or for local men and women fighting overseas. It helps me keep the spirit of the holidays. :)

The book sounds great! I'm adding it to my TBR pile!

Happy Holidays!
(Catherine Scott 6:06pm November 25, 2011)
I'm spending the holidays waiting to see my Granddaughter and in regards to reading, waiting for my new glasses to come in as my pair now have a broken arm.
(Michael Cuchinelli 6:33pm November 25, 2011)
Our daughter is home from college, we had a good sized group in for Thanksgiving dinner and hopefully a relaxing weekend - even if there is housework to be done - Your new books looks like fun. I'm sure many have wondered what it'd be like to have a James Bond for a husband (I, at least, know what it was like to have a father Named James Bond).
(Lori Howe 6:36pm November 25, 2011)
Had a small Thanksgiving with part of the family, more will be
here for Christmas.
ps - could never stop at just one chapter a day!
(Diane Sallans 6:54pm November 25, 2011)
Holidays are a busy, but relaxed time - a time to spend with family and also a time to relax and take time out for yourself. I do that by picking up a book and reading- nothing better!
(Chrissey Dormer 7:11pm November 25, 2011)
You are a new author for. I look forward in reading your works.
(Tracey Dent 7:35pm November 25, 2011)
I'm catching up on books on my reading list. It grows ever longer. I love that actually.
(Mary Preston 7:45pm November 25, 2011)
I'm going to hit my TBR (To Be Read) books and pick a mystery and a romance to start. Had Thanksgiving at Mom's and brought the veggies X 3.
(Alyson Widen 8:19pm November 25, 2011)
I spent a lot of time reading then share with my daughter n law. Hope to win us another great book to read.
(Debbie Ellis 8:21pm November 25, 2011)
I try to sneak in some reading time between baking and working at home on the computer.
(Marilyn Legault 8:28pm November 25, 2011)
Reading is my relaxation from the stress of the holidays and everything that goes with it. I love to escape into another world inspired by a fierce heroine.
(Renee Brown 8:37pm November 25, 2011)
id you enjoy writing "THE SPY WHO LEFT ME"?
(Jack Davis 8:52pm November 25, 2011)
Shopping, spending time with my family, eating way too much, and reading (not
as much as I would like though).
(Kimberly Kelly-Sydow 9:00pm November 25, 2011)
Thanks to Fresh Fiction for letting me guest blog today. I'm enjoying reading
about everyone's Thanksgiving and plans for reading during the holidays. My
TBR is towering as usual, both my physical and digital piles, lol.
(Gina Robinson 9:09pm November 25, 2011)
I'm going to give it my best shot, catching up on all the reading I'm behind. I have to read daily to be fit for public consumption. Pretty known for my books because I don't watch TV, no cable etc...I will buy DVD's but that's not the same thing. Which reminds me, gotta get back to the book! Thanks for the chance!
(Ivy Truitt 9:14pm November 25, 2011)
Yes, Gina, the husband and I have quiet Holidays together and
my parents passed away and now are with GOD. Thanks and I
would love to win your great Book and Contest too. Thanks,
Cecilia CECE
(Cecilia Dunbar Hernandez 9:49pm November 25, 2011)
Actually, today I don't really feel tired out. I've been home all day; no frantic shopping for me and our Thanksgiving was October 10. Besides, it's hard to shop pushing a walker. However, I'm always willing to read another book, by hook or by crook.
(Sigrun Schulz 9:57pm November 25, 2011)
I read all the time so reading is a given. I am working on a list of Christmas themed books to read at Christmas. And I am working on a list of paranormal books to start reading January 1. So right now, I am reading whatever is in the pile that doesn't fit those 2 catagories!
(Jennifer Beyer 10:06pm November 25, 2011)
Reading is my stress reducer and very easy on my feet instead
of shopping.
(Roseann Moss 10:22pm November 25, 2011)
Look forward to this book
(Jennifer Billieu Louden 11:47pm November 25, 2011)
I'll be adding to my TBR and trying to find time to read from
it, I'm sure! Thanks, Gina!
(Fedora Chen 1:14am November 26, 2011)
I am looking forward to reading your book. Right now, I have atarted to read the first book in the Sookie Stackhouse novels by Charlaine Harris. It is a riot, and I plan to read them all.
(Cathy Phillips 11:42am November 26, 2011)
I feel life gets sucked out every time I do black Friday shopping, and
every year I say that I will not go, be better prepared...but I go. Now my
list is done. I mail them off they live over 1000 miles away. I enjoy quiet
Christmas, Midnight Mass. Counting my blessings.
(Carla Carlson 1:55pm November 26, 2011)
I try to read a book each weekend of the holiday season as a present to myself--either a cozy or a romance---and always read a holiday themed book on Christmas Eve.
(Sue Farrell 3:57pm November 26, 2011)
I am finishing an interim position tomorrow, and will be taking December off. My first grandchild is due in a couple weeks, but as the paternal grandmother, I'm not going to be going to visit until a few weeks after the birth. So inbetween getting the house clean and ready for the holidays, I will read. And read.
(Elizabeth Krentz-Wee 9:49pm November 26, 2011)
It's a rare day for me not to read at least a little, although audiobooks are often my best solution. Lots of romance novels are being recorded, and even more are available as ebooks--no one ever has to see what is on your tablet, smart phone, or ereader (the least sneaky option). And I love espionage fiction!!
(Janet Martin 9:30am November 27, 2011)
It doesn't change much for me. I read every night at least.
(Jeanne Sheats 4:39pm November 27, 2011)
I am so sorry I missted this one. I read every night, even if it is only my favorite blogs, and web sites for news and updates.
(Lisa Kendall 10:35pm November 27, 2011)
my husband has to work on Christmas eve and on Christmas and I am going to be stuck in town all by myself. All the more reason to loose myself in a good book don't you think? Happy holidays everyone.
(Heidi Durham 5:30am November 28, 2011)
My husband travels for work sometimes and this month he will be gone most of it! I would love more books to read at night so I don't think about being so lonely.
(Patti Paonessa 1:36pm November 28, 2011)
Registered users may leave comments.
Log in or register now!