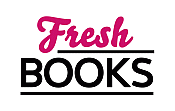 New Year, New Books in January
Reviews
1 - 20 of 408 ( prev | next )
Vendetta
by Iris Johansen
"A taut, explosive, and intricate mystery..."
Posted November 20, 2018

VENDETTA, Iris Johansen's fifth book in the Catherine Ling series, starts in the jungle with a frantic race to save the life of a young girl and thrusts its way across the globe to answer a threat from the inheritor of an Read more...



Tricks for Free
by Seanan McGuire
"Marvelous Book, Plenty of Fun and Excitement"
Posted March 7, 2018

Still on the run from the Covenant, Antimony Price loses herself in the anonymity of a low-scale job in Lowryland, a Florida theme park. Luck seems to be going her way, and life is basically ok, despite missing her family more than she ever thought possible. When freak accidents Read more...



Dragon Spawn
by Eileen Wilks
"Hold On Tight, the Action is Fierce"
Posted February 7, 2018

Eileen Wilks takes us on a ride of ever-increasing action in DRAGON SPAWN, Book 13 in her Lupi series. I am one who prefers to read a series in order. Unfortunately, it has been a rather considerable number of Read more...



The Painted Queen
by Joan Hess, Elizabeth Peters
"Last Volume of Well-Beloved Series Satisfies"
Posted February 7, 2018

I felt a wave of mixed emotions as I opened the cover of THE PAINTED QUEEN. I knew it was the very last time I would be reading a new Amelia Peabody mystery, and yet I was so very grateful to hold it in my hands. I knew Barbara Mertz Read more...



Veiled Menace
by Deborah Blake
"Another Exciting Book in the Veiled Magic Series"
Posted February 7, 2018

The various aspects of Donata Santori's life; her job, her family, her romantic relationships, all are pressuring her to find answers at the risk of dire consequences if she fails in VEILED MENACE, the second in Deborah Blake's Read more...



Magic For Nothing
by Seanan McGuire
"Necessary Part of the Incryptid Series"
Posted January 17, 2018

Seanan McGuire always delivers a well-written tale. MAGIC FOR NOTHING has the expectedly enjoyable interactions with new-to-us cryptids, as well as an interestingly close-up view of workings within the folds of the Covenant but for me the reading experience was not as enjoyable as I had Read more...



The Ones Who Got Away
by Roni Loren
"Flat Out Loved This Book!"
Posted January 16, 2018

THE ONES WHO GOT AWAY is about the value of friendship, living life, and taking chances by two-time Rita Award winner Roni Loren. (You may already be familiar with her Loving On the Edge series.) This first in a Read more...



Brew
by Tracy Ewens
"Where Have Tracy Ewens' Books Been All My Life?"
Posted October 31, 2017

Where have Tracy Ewens' books been all my life? Everything about BREW is heart-meltingly real; the town of Petaluma, its citizens, the circle of friends and family surrounding the main love interests and most especially the love story itself. Boyd McNaughton, a Master Brewer, father, oldest brother and unknowingly Read more...



Duke of Desire
by Elizabeth Hoyt
"Quite Possibly the Best Yet in the Maiden Lane novels"
Posted October 18, 2017

Book 12 in Elizabeth Hoyt's Maiden Lane series, DUKE OF DESIRE is quite possibly the best yet. Hoyt is gifted with laying bright silks of joy against the dark rough stone of despair and in DUKE OF DESIRE, she Read more...



Cat Got Your Cash
by Julie Chase
"Darling Pets, Handsome Romantic Interests and a Perfectly Suspenseful Mystery Set in New Orleans."
Posted July 17, 2017

Immerse yourself in the delicious heat of New Orleans as you follow Lacy Marie Crocker on another fun-packed (yet perfectly suspenseful) ride to solve a murder mystery. CAT GOT YOUR CASH is the second in Julie Chase's Kitty Couture Read more...



Elementary, She Read
by Vicki Delany
"The Essence of Holmes Lives On"
Posted July 17, 2017

An incredibly rare piece of Sherlockian memorabilia, a main character with appealing quirks and of course a murder combine in ELEMENTARY, SHE READ, the first in Vicki Delany's new cozy Sherlock Holmes Bookshop mystery series. I was first drawn Read more...



Her True Match
by Paige Tyler
"Passion, Power and a Few Belly Laughs"
Posted June 27, 2017

HER TRUE MATCH pits Dreya Clark and her honed thieving talents against by-the-book cop Braden Hayes for an enthralling, entertaining read. Book six in Paige Tyler's X-Ops series sparkles with humor without losing one iota of Read more...



A Piece of My Heart
by Sharon Sala
"Settle in for a Lovely Visit to a Place That Feels Like Home"
Posted May 4, 2017

Get yourself some sweet tea and perhaps just a small slice of pie and settle in for a visit to a place that feels like home. Mercy Dane can take care of herself. Alone in the world, having aged out of the foster care system she has built a life Read more...



How To Tame A Beast in Seven Days
by Kerrelyn Sparks
"Fantasy Paranormal Romance with a Fairy Tale Vibe"
Posted March 7, 2017

Kerrelyn Sparks crafts a gripping premise with this first in her new Embraced series, HOW TO TAME A BEAST IN SEVEN DAYS. Raised as an orphan on a remote island, a mysterious visitor changes Luciana's life. Thrown Read more...



Alien Nation
by Gini Koch
"Strong Series Keeps the Laughter Alive"
Posted January 11, 2017

With cuddly protectors, hand bag of capacious and unusual contents, and of course her iPod loaded with appropriate playlists, the Earth's favorite First Lady takes on another evilly twisted plot that puts the entire planet in danger in Gini Koch's ALIEN NATION. Picking up six weeks after book Read more...



When All The Girls Have Gone
by Jayne Ann Krentz
"Tense, Riveting and Absorbing Mystery Surrounds a Lovely Believable Romance"
Posted January 5, 2017

WHEN ALL THE GIRLS HAVE GONE is a tense, riveting and absorbing mystery surrounding a lovely believable romance. Set in the Pacific Northwest, the weather and geography provide a poignant counterpoint that deepened my enjoyment. Charlotte Sawyer is happily settling into her job as activities director for Rainy Creek Gardens Read more...



A Christmas Bride
by Hope Ramsay
"Happiness is a New Hope Ramsey Series"
Posted January 5, 2017

I was very happy to be chosen to review A CHRISTMAS BRIDE by Hope Ramsay, the first full book in her Chapel of Love series (a prequel, A FAIRYTALE BRIDE was published in June). A new Read more...



Frost Line
by Linda Howard, Linda Jones
"Strength and Passion Collide While Saving a Child"
Posted January 4, 2017

In FROST LINE the power of a young boy's need activates a long-lost magical artifact, drawing Lenna from her changeless world into adventure and danger.
Lenna is the manifestation of the tarot card Strength. She and her fellow manifestations of the Major Arcana inhabit Aeonia, a changeless Read more...



Silk Stalkings
by Diane Vallere
"Highly textured fabric of mystery surrounds book three"
Posted September 11, 2016

In SILK STALKINGS, her third Material Witness mystery, Diane Vallere wraps us in the characters we've grown to love in books one and two (SUEDE TO REST and CRUSHED VELVET, respectively) while celebrating a major cultural facet Read more...



Flight from Mayhem
by Yasmine Galenorn
"When a serial killer targets elderly fae, Shimmer and company take action"
Posted September 11, 2016

FLIGHT FROM MAYHEM, book two in Yasmine Galenorn's new Fly By Night series has Shimmer and company looking into a series of bizarre deaths that could be the work of an Otherworld serial killer. Add Alex's Read more...



Diana Troldahl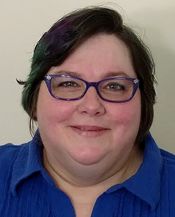 Features & Posts
No posts found.
21 comments posted.

Re: A Father For Her Triplets (12:19pm August 5, 2013):

I am working toward adding exercise to my daily schedule. I
have a number of disabilities that make that a pretty big
challenge, but even if all I do is wiggle around in my chair
to get my blood moving several times a day it is better than
sitting still :-}
I have an ergometer (like an 'arm bicycle')that I can use on
good days, and I am shooting for using it three days per
week, twice each day. If I can do MORE days a week, I am
thrilled :-}

Re: The Begonia Bribe (8:56am May 24, 2013):

Doubtful that there is a cure. Once you start down that path,
imaginary friends and using any intriguing moment of real life
as book fodder is pretty much S.O.P.
Whether or not you actually write that novel, writer's brain
is here to stay, in my experience. :-}

Re: A Method to Madness (10:46pm April 16, 2013):

As a resident of Canton (about 20 minutes form downtown
Detroit) this fascinates me! What a great setting and
character for gritty noirish detective stories!

Re: Night Demon (6:23pm April 14, 2013):

Absolutely! Brain trumps brawn for me. Unlike the Julie Brown
song (I Like 'em Big and Stupid) I like them smart enough to
converse with, and more importantly, emotionally able to grow.

Re: Once Tempted (8:01pm April 1, 2013):

I have to say I hope I win!
Yes, after college, I traveled to Japan and eventually became
an ESL teacher and stayed for almost 3 years. Changed my life
dramatically.

Re: The Survivor (4:04pm March 5, 2013):

I think the biggest tip you already covered: Awareness.
Being aware of your surroundings gives you a bit of a head
start when trouble intersects your life.
There are circumstances where nothing you could do would
have made a difference, but in those instances, it is
important to have at least a mental list of who to call
first and what to do next.

Re: Murder Hooks a Mermaid (2:57pm February 19, 2013):

So many places I'd love to travel!
I think I want to visit Northern Scotland most.
All those sheep (I am a fiber artist) and men in kilts!

Re: Lure of Song and Magic (12:25pm January 18, 2012):

I love that you have brought the descendants of the Ives
into today :-}
I have been a huge fan of yours for years, and I'm delighted
you are continuing with your terrific books!
Paranormal abilities exist. Paranormal events happen. Events
in my life have proven that to me despite my best efforts to
explain them away with current logic and science.
Magic is defined differently depending on personal belief.
I don't discount anything, keeping an open mind (but not so
open that my brains fall out.

Re: Catch 22 (10:47am August 3, 2011):

I love that Half-price Books is reaching out!
My husband is a victim of the economy in a different field,
and we know first-hand how much having a chance at a job
means!

Re: Darkfire Kiss (7:52am June 9, 2011):

I can hardly wait, both for Darkfire Kiss and Winging it :-}
I am a huge fan of Zoë, and was already hooked by the Pyr
books from book 1.

Re: Dangerous Secrets (12:31pm February 12, 2011):

Oh yeah, I can pinpoint many crucial points of decision, but the one that really changed most of my life was swapping dormitory roommates in college. That one decision connected me to a single person who introduced me to a group of people, who literally decades later introduced me to the perfect man for me, my current husband.

Re: Stroke of Midnight (4:46pm January 24, 2011):

LOL Bonnie, until about a week ago, I was using a photo from
the 1980's on my facebook page :-}

Re: Stroke of Midnight (4:14pm January 24, 2011):

Good to meet you Bonnie!
I bow to those authors who write great books full of grim,
deep and tortuous plot, but what I LOVE is when there is
also a thread (or, 'heck' a full skein) of humor to contrast
with the life-changing elements. After all, life is chock
full of irreverence, just the way I like it.

Re: One Touch of Scandal (5:08am September 26, 2010):

The probably sounds strange,
but when I finish publishing a
new knitting or crochet
pattern, I allow myself to
knit something with little or
no pattern at all.
Yeah, I reward myself for
knitting, by knitting.
For BIG rewards though, a meal
at our local Japanese
restaurant works great too.

Re: Just One Taste (7:59am September 15, 2010):

I would love to attend readers
(and writers) conferences. Is
there a way to find out which
are most (handicap)accessible?
When we win the lottery I plan
to travel a LOT. I am lucky in
that we live in an area that
has many fascinating
conventions (a Steam Punk Con
is only one town away from
home) but no local
readers/writers cons I have
been able to discover.

Re: Wicked Highlander (7:51am September 15, 2010):

I have loved the myths and
lore of the British Islands
since I can remember. I even
pursued a degree in
Anthropology, mostly to
explore the myths that persist
to this day in many parts of
the world. I believe the myths
DO have a reality of a sort.
And I adore books that weave
those ancient legends and
their permutations into a sexy
paranormal romance. I look
forward to discovering your
series!

Re: Burning Up (7:45am September 15, 2010):

Life long here. Of course,
I've been reading everything I
can get my paws on since I can
remember,but I devoured the
multitude of Harlequin,
Gothic, Regency and
Candlelight romances which
were what was most available
at the rummage sales in my
small town. I remember he
tingle I got when the couple
actually *gasp* kissed on the
final page... until I became a
teen and wanted more. It was
hard to find steamy romance
back in the 70's in rural
Michigan, but I managed.
Romance has never let me down,
seeing me through a horrible
first marriage and health
issues with riveting stories
and always a happy ending to
help balance the negatives in
my life at that time. Now I am
ecstatically and cozily
married, and still, I turn to
romance. (Although I continue
to read almost anything I can
get my paws on.)

Re: Rebel (6:21pm September 13, 2010):

I have been loving your Pyr
books... need to make space for
the Prometheans :-}

Re: Royal Blood (3:50am September 5, 2010):

When I was a kid they told me I
had scary laughter... but
perhaps that was a different
thing LOL.

Re: The 1st Wife (2:05pm August 9, 2010):

Thank you so much Tara.
I write reviews for Fresh
Fiction. I am isolated in my
'real' life and being part of
the family Sarah and the rest
have created makes me less so.
Thank you for so beautifully
expressing what is in my
heart.

Re: On The Steamy Side (9:47pm March 23, 2010):

Nixie Swisher in J.D. Robb's
'Survivor in Death'. A
relatively ordinary child in
extraordinary circumstances, she
lingers in my mind.