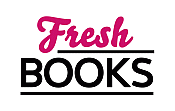 Fall into September books you'll love
Jayne Ann Krentz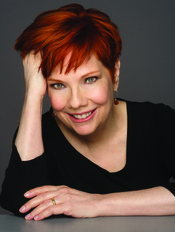 Photo Credit: Mark Von Borstel

Blogging at Fresh Fiction
Jayne Ann Krentz | Exclusive Excerpt: THE VANISHING
January 10, 2020
Catalina was halfway back to the office, walking fast, when her phone vibrated. She yanked it out of the pocket of her coat and Read More...
Pseudonym for Jayne Castle.
Pseudonym: Amanda Quick.
Pseudonym: Stephanie James.

Jayne Ann Krentz is the author of fifty New York Times bestsellers and has over forty million books in print. Jayne writes fast-paced suspense with a sexy edge under three pen names. If you like contemporary settings, try one of her new releases written under her Krentz name. Readers looking for a similar thrill in a historical setting go for the books she writes as Amanda Quick. And those adventurous types who prefer their suspense with a futuristic/paranormal twist read the novels she writes as Jayne Castle.
Log In to see more information about Jayne Ann Krentz
Log in or register now!
Series
Arcane Society | Lost Night Files | Cutler, Sutter & Salinas | Fogg Lake | Dark Legacy | Looking Glass Trilogy | Dreamlight Trilogy | Harmony Ghost hunters | Whispering Springs
Books:
The Night Island, January 2024
Lost Night Files
Hardcover / e-Book
Sleep No More, November 2023
Mass Market Paperback
Sleep No More, January 2023
The Lost Night Files # 1
Hardcover / e-Book
Lightning in a Mirror, November 2022
Fogg Lake # 3
Mass Market Paperback / e-Book
Lightning in a Mirror, January 2022
Fogg Lake #3
Hardcover / e-Book / audiobook
All the Colors of Night, December 2021
Fogg Lake Series #2
Mass Market Paperback / e-Book
All the Colors of Night, January 2021
Fogg Lake #2
Hardcover / e-Book
The Vanishing, November 2020
Fogg Lake #1
Mass Market Paperback / e-Book (reprint)
The Vanishing, January 2020
Fogg Lake #1
Hardcover / e-Book
Untouchable, November 2019
Mass Market Paperback / e-Book (reprint)
Untouchable, January 2019
Cutler, Sutter & Salinas #3
Hardcover / e-Book
Promise Not to Tell, November 2018
Sons of Anson Salinas #2
Mass Market Paperback / e-Book (reprint)
Promise Not to Tell, January 2018
Cutler, Sutter & Salinas #2
Hardcover / e-Book
When All the Girls Have Gone, October 2017
Cutler, Sutter & Salinas #2
Mass Market Paperback / e-Book (reprint)
The Private Eye, July 2017
e-Book
Wildest Hearts, January 2017
Mass Market Paperback (reprint)
Secret Sisters, December 2016
Mass Market Paperback / e-Book (reprint)
When All The Girls Have Gone, December 2016
Cutler, Sutter & Salinas #1
Hardcover / e-Book
Secret Sisters, December 2015
Hardcover / e-Book
Trust No One, January 2015
Hardcover / e-Book
Dream Eyes, January 2014
Dark Legacy
Mass Market Paperback / e-Book
River Road, January 2014
Hardcover / e-Book
Dream Eyes, January 2013
Dark Legacy #2
Hardcover / e-Book
In Too Deep, January 2012
Looking Glass Trilogy #1
Paperback / e-Book (reprint)
Copper Beach, January 2012
A Dark Legacy Novel
Hardcover / e-Book
In Too Deep, January 2011
Looking Glass Trilogy #1
Hardcover / e-Book
Midnight Crystal, September 2010
Arcane Society #9 - Dreamlight Trilogy #3
Paperback / e-Book
Flash, September 2010
Mass Market Paperback / e-Book
Running Hot, February 2010
Arcane Society #5
Paperback
Fired Up, January 2010
Arcane Society #7 - Dreamlight Trilogy #1
Hardcover / e-Book
Uneasy Alliance, June 2009
Famous Firsts
Mass Market Paperback (reprint)
Running Hot, January 2009
Arcane Society #5
Hardcover
Dangerous Games, November 2008
Mass Market Paperback
Sizzle and Burn, February 2008
Arcane Society #3
Hardcover / e-Book
The Man In The Mask, November 2007
Paperback (reprint)
White Lies, February 2007
Arcane Society #2
Hardcover / e-Book
Twist Of Fate, February 2007
Paperback (reprint)
All Night Long, February 2007
Paperback (reprint)
Raven's Prey, December 2006
Paperback (reprint)
Serpent in Paradise, December 2006
Paperback (reprint)
Stormy Challenge, December 2006
Paperback (reprint)
Dangerous Magic, December 2006
Paperback (reprint)
Gambler's Woman, November 2006
Paperback (reprint)
The Pirate, The Adventurer, and The Cowboy, May 2006
Trade Size (reprint)
Lady's Choice, March 2006
Paperback (reprint)
All Night Long, January 2006
Hardcover
Raven's Prey, December 2005
Paperback (reprint)
Falling Awake, November 2005
Paperback (reprint)
Truth or Dare, October 2004
Whispering Spings - Book 2
Paperback (reprint)
Light in Shadow, October 2003
Whispering Spings - Book 1
Paperback (reprint)
Smoke in Mirrors, October 2002
Paperback (reprint)
Bedazzled (3 Novels in 1), May 2002
Paperback (reprint)
Lost and Found, October 2001
Paperback (reprint)
Ghost of a Chance, December 1999
reprint of Temptation #34
Paperback (reprint)
Dangerous Men And Adventurous Women: Romance Writers On The Appeal Of The Romance, June 1996
Mass Market Paperback (reprint)
Shield's Lady, January 1996
Paperback (reprint)
Everlasting Love, May 1995
Mass Market Paperback
Gift of Fire, July 1993
sequel to Gift of Gold
Paperback (reprint)
Gift of Gold, May 1993
Paperback (reprint)

More Information
Lost Colony
1. Sweet Starfire (1985)
2. Crystal Flame (1986)
3. Shield's Lady (1989) (writing as Amanda Glass)

Dreams
1. Dreams 1 (1988)
2. Dreams 2 (1988)

Verity Ames / Jonas Quarrel
1. Gift of Gold (1988)
2. Gift of Fire (1989)

Ladies and Legends Trilogy
1. The Pirate (1990)
2. The Adventurer (1990)
3. The Cowboy (1990)

Eclipse Bay
1. Eclipse Bay (2000)
2. Dawn in Eclipse Bay (2001)
3. A Summer in Eclipse Bay (2002)

Whispering Springs
1. Light in Shadow (2002)
2. Truth or Dare (2003)

Arcane Society
2. White Lies (2007)
3. Sizzle and Burn (2007)
5. Running Hot (2008)

Arcane Society :
Dreamlight Trilogy
1. Fired Up (2009)

Novels
Whirlwind Courtship (1979) (writing as Jayne Taylor)
Uneasy Alliance (1984)
Ghost of a Chance (1984)
Legacy (1984)
Man with a Past (1985)
Witchcraft (1985)
The Waiting Game (1985)
True Colors (1985)
The Ties That Bind (1986)
Between the Lines (1986)
Twist of Fate (1986)
The Family Way (1987)
A Coral Kiss (1987)
The Main Attraction (1987)
The Chance of a Lifetime (1987)
Midnight Jewels (1987)
Test of Time (1987)
Full Bloom (1988)
A Woman's Touch (1989)
Lady's Choice (1989)
The Golden Chance (1990)
Too Wild to Wed? (1991)
Silver Linings (1991)
The Wedding Night (1991)
Sweet Fortune (1991)
Family Man (1992)
Perfect Partners (1992)
Hidden Talents (1993)
Wildest Hearts (1993)
Grand Passion (1994)
Trust Me (1994)
Absolutely, Positively (1996)
Deep Waters (1997)
Sharp Edges (1998)
Flash (1998)
Soft Focus (1999)
Eye of the Beholder (1999)
Lost and Found (2000)
Smoke In Mirrors (2001)
Falling Awake (2004)
All Night Long (2005)
* * *
Videos