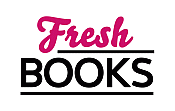 Spring for these books in March
Amanda Quick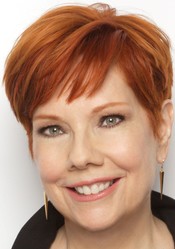 Photo Credit: Marc Von Borstel

Blogging at Fresh Fiction
The Character Most Likely – Amanda Quick
May 4, 2022
With her new book WHEN SHE DREAMS out, we here at Fresh Fiction thought it would be a fun way for readers to get Read More...
Amanda Quick | TIGHTROPE Excerpt
May 1, 2019
From Chapter 1 of TIGHTROPE:  "There is no need to fear robots," Dr. Pickwell declared. It was clear that the suggestion Read More...
Pseudonym for Jayne Ann Krentz.

Amanda Quick, a pseudonym for Jayne Ann Krentz, is a New York Times bestselling, award-winning author of contemporary and historical romances. There are nearly forty million copies of her books in print. She makes her home in the Pacific Northwest with her husband, Frank.
Log In to see more information about Amanda Quick
Log in or register now!
Series
Vanza | Burning Cove | Arcane Society | Looking Glass Trilogy | Dreamlight Trilogy | Ladies of Lantern Street | Lavinia Lake and Tobias March
Books:
The Bride Wore White, May 2023
Burning Cove
Hardcover / e-Book
When She Dreams, April 2023
Mass Market Paperback / e-Book
The Lady Has a Past, December 2022
Trade Paperback / e-Book
The Paid Companion, October 2022
Trade Paperback / e-Book
When She Dreams, May 2022
Burning Cove #6
Hardcover / e-Book / audiobook
The Lady Has a Past, April 2022
Mass Market Paperback / e-Book
The Lady Has a Past, May 2021
Burning Cove, California #5
Hardcover / e-Book
Close Up, December 2020
Burning Cove, California #4
Trade Size / e-Book (reprint)
Close Up, May 2020
Burning Cove, California #4
Hardcover / e-Book / audiobook
Tightrope, March 2020
Burning Cove #3
Mass Market Paperback / e-Book (reprint)
Tightrope, December 2019
Burning Cove
Trade Size / e-Book (reprint)
Tightrope, May 2019
Burning Cove, California #3
Hardcover / e-Book
The Other Lady Vanishes, April 2019
Mass Market Paperback / e-Book (reprint)
The Other Lady Vanishes, January 2019
Trade Size / e-Book (reprint)
The Other Lady Vanishes, May 2018
Burning Cove #2
Hardcover / e-Book
The Girl Who Knew Too Much, March 2018
Mass Market Paperback / e-Book (reprint)
The Girl Who Knew Too Much, May 2017
Burning Cove #1
Hardcover / e-Book
'Til Death Do Us Part, April 2017
Mass Market Paperback / e-Book (reprint)
Til Death Do Us Part, April 2016
Hardcover / e-Book
Garden of Lies, April 2016
Mass Market Paperback / e-Book (reprint)
Garden of Lies, May 2015
Hardcover / e-Book
Otherwise Engaged, April 2015
Ladies of Lantern Street #3
Mass Market Paperback / e-Book (reprint)
Otherwise Engaged, May 2014
Ladies of Lantern Street #3
Hardcover / e-Book
The Mystery Woman, April 2014
Ladies of Lantern Street #2
Mass Market Paperback / e-Book (reprint)
The Mystery Woman, May 2013
Ladies of Lantern Street #2
Hardcover / e-Book
Crystal Gardens, April 2013
Ladies of Lantern Street #1
Mass Market Paperback / e-Book (reprint)
Crystal Gardens, May 2012
Ladies of Lantern Street #1
Hardcover / e-Book
Quicksilver, April 2012
Looking Glass Trilogy #2
Mass Market Paperback / e-Book
The Perfect Poison, October 2011
Arcane Society #6
Mass Market Paperback / e-Book
Burning Lamp, April 2011
Paperback (reprint)
Quicksilver, April 2011
Looking Glass Trilogy #2; Arcane Society #11
Hardcover
The Perfect Poison, April 2010
Arcane Society #6
Paperback / e-Book (reprint)
Burning Lamp, April 2010
Arcane Society #8 - Dreamlight Trilogy #2
Hardcover / e-Book
The Perfect Poison, May 2009
Arcane Society #6
Hardcover / e-Book
The Third Circle, April 2009
Arcane Society #4
Mass Market Paperback / e-Book (reprint)
The Third Circle, May 2008
Arcane Society #4
Hardcover / e-Book
The River Knows, April 2008
Mass Market Paperback / e-Book (reprint)
Surrender, December 2007
Mass Market Paperback / e-Book
Seduction, December 2007
Mass Market Paperback (reprint)
The River Knows, May 2007
Hardcover / e-Book
Second Sight, April 2007
Paperback (reprint)
Second Sight, May 2006
Arcane Society #1
Hardcover
Lie by Moonlight, May 2006
Paperback (reprint)
Rendezvous, November 2005
Paperback (reprint)
Mischief, November 2005
Paperback (reprint)
Mystique, November 2005
Paperback (reprint)
Mistress, November 2005
Paperback (reprint)
Ravished, November 2005
Paperback / e-Book (reprint)
Lie By Moonlight, June 2005
Vanza #4
Hardcover / e-Book
The Paid Companion, March 2005
Paperback / e-Book (reprint)
Wait Until Midnight, February 2005
Paperback
Late for the Wedding, November 2004

Paperback (reprint)
The Paid Companion, April 2004
Hardcover / e-Book
Don't Look Back, April 2003

Paperback (reprint)
Slightly Shady, March 2002
Lavinia Lake and Tobias March #1
Paperback / e-Book (reprint)
Wicked Widow, March 2001
Vanza Series - Book 2
Paperback (reprint)
I Thee Wed, February 2000
Vanza Series - #2
Paperback / e-Book
With This Ring, February 1999
Vanza #1
Mass Market Paperback / e-Book
Affair, February 1998
Mass Market Paperback / e-Book
Mischief, April 1997
Mass Market Paperback / e-Book
Mystique, March 1996
Mass Market Paperback / e-Book
Mistress, March 1995
Mass Market Paperback / e-Book
Deception, May 1994
Paperback
Desire, January 1994
Paperback
Dangerous, May 1993
Paperback / e-Book (reprint)
Reckless, November 1992
Mass Market Paperback / e-Book
Ravished, June 1992
Mass Market Paperback / e-Book
Rendezvous, October 1991
Mass Market Paperback / e-Book
Scandal, March 1991
Paperback / e-Book
Surrender, September 1990
Mass Market Paperback / e-Book
Seduction, February 1990
Paperback / e-Book