With her new book WHEN SHE DREAMS out, we here at Fresh Fiction thought it would be a fun way for readers to get to know her characters better (from her many many fab books) to play a little game we call "The Character Most Likely". I love this because it satisfies my romance nerd self AND because I love Amanda Quick's books. If you're new to her Burning Cove series - it takes place during the 1930s and has a wonderful mix of romance and mystery.

Most likely to successfully masquerade as somebody else to get information?
ANSWER: Sam Sage (WHEN SHE DREAMS). Hey, he's a profession private investigator. He knows how to do this stuff.
Most likely to slip in and out of a locked room undetected?
ANSWER: Simon Cage (THE LADY HAS A PAST). He's got a psychic vibe.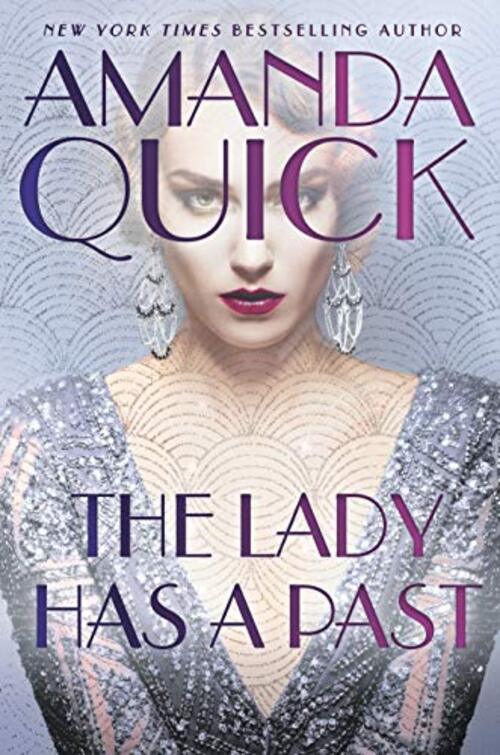 Most likely to have a plan blow up in their face?
ANSWER: Maggie Lodge (WHEN SHE DREAMS). She's the overly-enthusiastic type.
Most likely talk their way out of a sticky situation?
ANSWER: Luther Pell (THE BURNING COVE series). He's got connections. All he has to do is pick up the phone.
Most likely to fall in love under the most unusual of circumstances?
ANSWER: Any of my heroines including Maggie Lodge (WHEN SHE DREAMS) and Vivian Brazier (CLOSE UP). None of my heroines see it coming.
Most likely to stumble upon a crime scene?
ANSWER: Any of my heroes including Sam Sage (WHEN SHE DREAMS) and Matthias Jones (TIGHT ROPE). They have dangerous careers.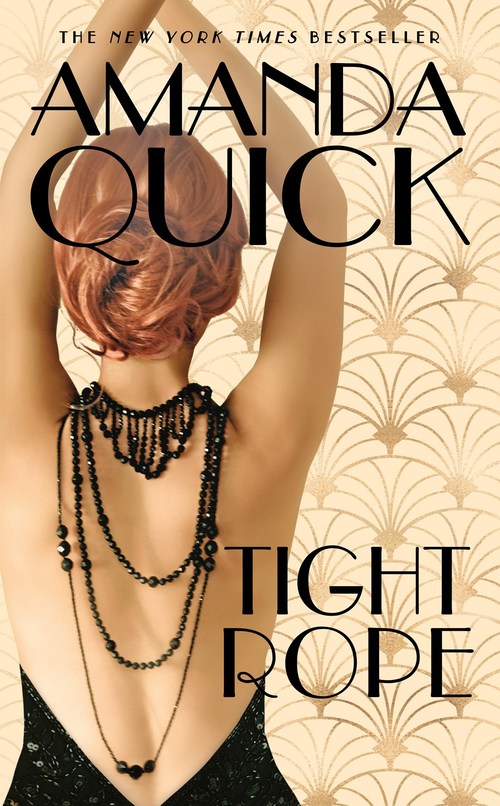 Most likely to be underestimated?
ANSWER: Lyra Brazier (THE LADY HAS A PAST). Everyone thinks she's in the investigation business for fun. They don't know how serious she is about her new career.
Most likely to tell convincing lies?
ANSWER: Raina Kirk (THE LADY HAS A PAST). She's an expert on keeping secrets.
Most likely to accept help when most needed?
ANSWER: Any of my heroines, including Maggie Lodge (WHEN SHE DREAMS). They are all smart enough to know when they need help.
Most likely to ride an adrenaline high while thwarting the bad guys?
ANSWER: Adelaide Blake (THE OTHER LADY VANISHES). She's out for a little payback.
Most likely to get distracted by a kiss?
ANSWER: Maggie Lodge (WHEN SHE DREAMS). She writes fake confessions for the confession magazines. She's looking for inspiration.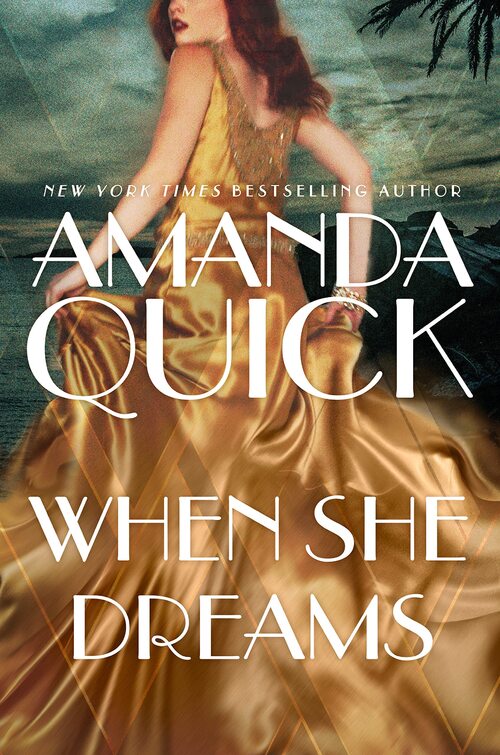 Return to 1930s Burning Cove, California, the glamorous seaside playground for Hollywood stars, mobsters, spies, and a host of others who find more than they bargain for in this mysterious town.
Maggie Lodge, assistant to the reclusive advice columnist known only as Dear Aunt Cornelia to her readers, hires down-but-not-quite-out private eye Sam Sage to help track down the person who is blackmailing her employer. Maggie and Sam are a mismatched pair. As far as Sam is concerned, Maggie is reckless and in over her head. She is not what he had in mind for a client, but he can't afford to be choosy. Maggie, on the other hand, is convinced that Sam is badly in need of guidance and good advice. She does not hesitate to give him both.
In spite of the verbal fireworks between them, they are fiercely attracted to each other, but each is convinced it would be a mistake to let passion take over. They are, after all, keeping secrets from each other. Sam is haunted by his past, which includes a marriage shattered by betrayal and violence. Maggie is troubled by intense and vivid dreams—dreams that she can sometimes control. There are those who want to run experiments on her and use her for their own purposes, while others think she should be committed to an asylum.
When the pair discovers someone is impersonating Aunt Cornelia at a conference on psychic dreaming and a woman dies at the conference, the door is opened to a dangerous web of blackmail and murder. Secrets from the past are revealed, leaving Maggie and Sam in the path of a ruthless killer who will stop at nothing to exact vengeance.
Romance Historical | Romance Suspense [Berkley, On Sale: May 3, 2022, Hardcover / e-Book, ISBN: 9780593337783 / eISBN: 9780593337813]
Finally her dream comes true!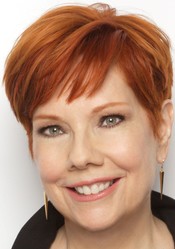 Amanda Quick, a pseudonym for Jayne Ann Krentz, is a New York Times bestselling, award-winning author of contemporary and historical romances. There are nearly forty million copies of her books in print. She makes her home in the Pacific Northwest with her husband, Frank.
No comments posted.