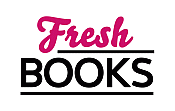 May Blossoms (books) for reading!
"Finally her dream comes true!"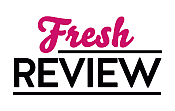 Reviewed by Annetta Sweetko
Posted May 4, 2022

Romance Suspense | Romance Historical
Maggie Lodge hires private eye Sam Sage to help her track down a blackmailer. This plucky woman can do many things but finding out who dares to try to do this to advice columnist Dear Aunt Cornelia is beyond even her abilities. But WHEN SHE DREAMS she knows things that few could imagine.

Sam Sage is an ex-cop, divorced guy who just wants a simpler life, but instead finds himself mixed up with a reckless yet savvy woman, who is way over her head and doesn't even know it. It's not what he expected for his first client, but all he can do is hold on, figure out what is going on, and fall in love!

WHEN SHE DREAMS takes readers back to the glamour filled world of stars, mobsters and many other intriguing characters that belong in Burning Cove, California. The 1930s come alive with this offering by Amanda Quick as we are returned to this little town where many have come to escape their high-powered world, run from a dark past or just wanted to live their life the way they want.

Maggie Lodge and Sam Sage (isn't it funny how his last name kind of rhymes with another very popular detective of that era) are exact opposites and watching them become partners is amazing. Expect fireworks because she thinks he is in need of good advice, and he thinks she is much too reckless. Both are dealing with pasts that won't let go - he a bad marriage that became violent and she with dreams that are vivid and frightening. She had hoped to find help in controlling them, but she usually found charlatans and people who just wanted to lock her up and study her "craziness."

WHEN SHE DREAMS is a fun, perfectly crafted, escape read. The glitz and glamour is there on the pages along with the down and dirty and its greed and violence. The dialogue, between Maggie and Sam, will have you laughing, pondering what is next and just enjoying it all. We know the bad guys as Maggie had dealt with one of them before but what these people will do and had done in the past to protect what they consider theirs by right, will leave you speechless.

When you pick up WHEN SHE DREAMS - set aside some time to enjoy, because putting it down until the last page is very hard to do.
SUMMARY
Return to 1930s Burning Cove, California, the glamorous seaside playground for Hollywood stars, mobsters, spies, and a host of others who find more than they bargain for in this mysterious town.

Maggie Lodge, assistant to the reclusive advice columnist known only as Dear Aunt Cornelia to her readers, hires down-but-not-quite-out private eye Sam Sage to help track down the person who is blackmailing her employer. Maggie and Sam are a mismatched pair. As far as Sam is concerned, Maggie is reckless and in over her head. She is not what he had in mind for a client, but he can't afford to be choosy. Maggie, on the other hand, is convinced that Sam is badly in need of guidance and good advice. She does not hesitate to give him both.

In spite of the verbal fireworks between them, they are fiercely attracted to each other, but each is convinced it would be a mistake to let passion take over. They are, after all, keeping secrets from each other. Sam is haunted by his past, which includes a marriage shattered by betrayal and violence. Maggie is troubled by intense and vivid dreams—dreams that she can sometimes control. There are those who want to run experiments on her and use her for their own purposes, while others think she should be committed to an asylum.

When the pair discovers someone is impersonating Aunt Cornelia at a conference on psychic dreaming and a woman dies at the conference, the door is opened to a dangerous web of blackmail and murder. Secrets from the past are revealed, leaving Maggie and Sam in the path of a ruthless killer who will stop at nothing to exact vengeance.
---
What do you think about this review?
Comments
No comments posted.

Registered users may leave comments.
Log in or register now!