Book Title: THE BRIDE WORE WHITE
Character Name: Prudence Ryland
How would you describe your family or your childhood?
Interesting. Not every little girl grows up in the household of a professional psychic.
What was your greatest talent?
Dream readings. There's good money in it if you know what you're doing.
Significant other?
My first marriage didn't end well. Let's just say there was an annulment involved.
Biggest challenge in relationships?
Turns out not every man wants to date a psychic and the ones who do tend to be weird.
Where do you live?
Currently residing in Burning Cove, California.
Do you have any enemies?
I just found out the press has labeled me the Killer Bride so it looks like I do have some enemies.
How do you feel about the place where you are now? Is there something you are particularly attached to, or particularly repelled by, in this place?
Burning Cove is a lovely, glamorous seaside town. Unfortunately, someone is trying to kill me.
Do you have children, pets, both, or neither?
Neither.
What do you do for a living?
Currently unemployed. I used to be a psychic dream reader but a client tried to murder me, so I reinvented myself as a librarian. Unfortunately, I just got fired from that job.
Greatest disappointment?
I try to stay focused on the positive, but I must say it's hard finding out that the press has labeled you the Killer Bride. I feel misunderstood.
What do you do to entertain yourself or have fun?
Cocktails and dancing with Jack Wingate at the Paradise Club in Burning Cove is my idea of a fun evening--at least until the reporters and cameras show up.
What is your greatest personal failing, in your view?
Well, my Latin is a bit rusty.
What keeps you awake at night?
Knowing that someone has set me up to take the fall for a murder I did not commit is not conducive to a good night's sleep.
What is the most pressing problem you have at the moment?
Trying to convince Jack Wingate that I'm a real psychic--not a fraud. Turns out he doesn't believe in the paranormal.
Is there something that you need or want that you don't have? For yourself or for someone important to you?
A new job.
Why don't you have it? What is in the way?
I've been a little busy. Recently I woke up in the bridal suite at a classy hotel. I was wearing a spectacular wedding gown -- soaked in blood. The man in bed next to me was dead.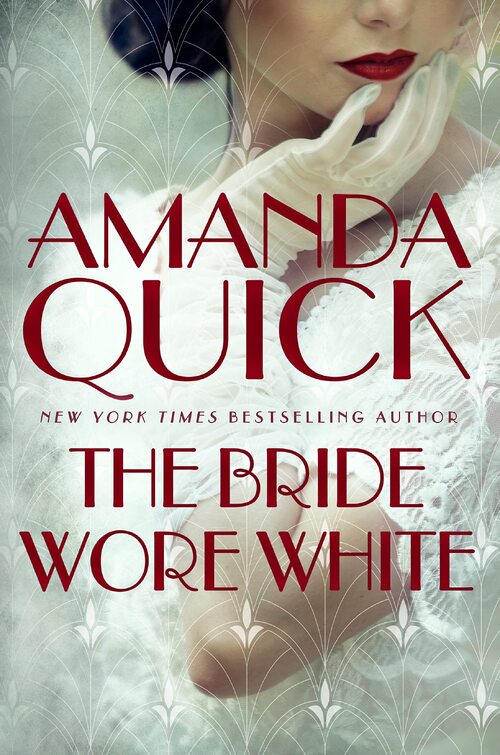 A psychic desperate to escape her destiny—and a killer—finds her future in the coastal town of Burning Cove in New York Times bestselling author Amanda Quick's latest novel.
Being Madame Ariadne, Psychic Dream Consultant, wasn't Prudence Ryland's ideal gig, but it paid well which was reason enough to do the work—until she realizes that her latest client intends to kill her. But Prudence, a master at reinvention, finds a new job and home as far away as possible and is finally able to relax—which turns out to be a big mistake. Letting her guard down means being kidnapped and drugged and waking up in a bloodstained wedding dress in the honeymoon suite next to a dead man. With the press outside the hotel, waiting with their cameras and police sirens in the distance, it's obvious she's being framed for the man's murder. Prudence knows who is responsible, but will anyone believe her?
It doesn't seem likely that rumored crime boss Luther Pell or his associate, Jack Wingate, believe her seemingly outrageous claims of being a target of a ruthless vendetta. In fact, Prudence is convinced that the mysterious Mr. Wingate believes her to be a fraud at best, and at worst: a murderer. And Jack Wingate does seem to be someone intimately familiar with violence, if going by his scarred face and grim expression. So no one is more shocked than Prudence when Jack says he'll help her. Of course, his ideas for helping her involve using her as the bait for a killer, but Prudence feels oddly safe with Jack protecting her. But who will protect Prudence from her growing fascination with this enigma of a man?
Romance Historical | Romance Suspense [Berkley, On Sale: May 2, 2023, Hardcover / e-Book, ISBN: 9780593337868 / eISBN: 9780593337899]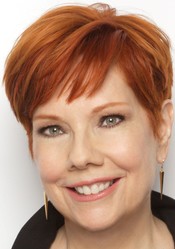 Amanda Quick, a pseudonym for Jayne Ann Krentz, is a New York Times bestselling, award-winning author of contemporary and historical romances. There are nearly forty million copies of her books in print. She makes her home in the Pacific Northwest with her husband, Frank.
No comments posted.