"Strength and Passion Collide While Saving a Child"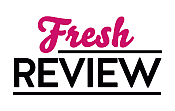 Reviewed by Diana Troldahl
Posted January 4, 2017

In FROST LINE the power of a young boy's need activates a long-lost magical artifact, drawing Lenna from her changeless world into adventure and danger.
Lenna is the manifestation of the tarot card Strength. She and her fellow manifestations of the Major Arcana inhabit Aeonia, a changeless world, one that will be destroyed if she fails to return within a five-day deadline. Young Elijah has, albeit unknowingly, called on her for help after the murder of his mother, however, and help he shall have.
Caine is a Hunter. He owes his loyalty to whichever of the Major Arcana summon him for service. The Emperor has given him the task of returning Lenna to Aeonia and nothing shall stand in his way, not even two of his own charged with her destruction. Irresistible force, meet immovable object.
Linda Howard and Linda Jones have created a fascinating universe where changeless Utopia meets the all too messy workings of modern Earth. FROST LINE brings the reader on a wild and compelling ride of suspense and paranormal romance. The conclusion completely resolves the story but lays intriguing ground for a continuation into a series, although I could not find any information about possible upcoming books. Regardless, I found FROST LINE a satisfying and enjoyable read.
SUMMARY
Lenna is Strength, a manifestation of the Tarot card, and powerful beyond reckoning. But when she's pulled into the human realm and tasked with protecting a young boy, everything is thrown into chaos. Lenna's not supposed to be here, interacting with mortals. She's definitely not supposed to be drawn to the sexy mercenary sent to retrieve her by any means necessary . . .
As a Hunter for magical beings, Caine's duty is simple: return this compelling, impossibly attractive woman and secure the long lost Tarot deck that made travel between worlds possible. Instead he's drawn into Lenna's dangerous rescue mission and blindsided by his growing feelings. But there is more than one enemy to contend with. And as the clock runs out, failure means not just the loss of an innocent life and the woman Caine has come to love, but the destruction of Lenna's entire world.
---
What do you think about this review?
Comments
No comments posted.

Registered users may leave comments.
Log in or register now!