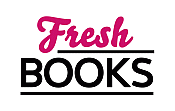 Grab a PSL and a great read in September
Linda Howard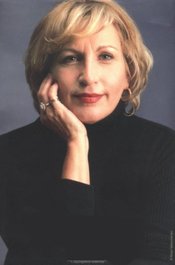 Blogging at Fresh Fiction
Linda Howard and Linda Jones | 20 Questions: AFTER SUNDOWN
March 30, 2020
We thought it would be fun to give our 20 Questions interview to the incomparable writing team of LINDA HOWARD and LINDA JONES Read More...
Sara Reyes | Author Signings...My First Real and Virtual
September 26, 2009
This week's guest blogger, Susan Wiggs, had a post about the most horrible signings Read More...
Sara Reyes | Book Club Hang Over...
November 22, 2008
Pat saw a tee shirt on wireless.com -- "Not so loud, I had book club Read More...
Sara Reyes | Book Club Is ...
November 19, 2008
Late as always ... it's laughingly (I hope) called "Reyes time" by our reading group and friends, but I blame trying to fit too much Read More...
Linda Howard is the award-winning author of many New York Times bestsellers, including Up Close and Dangerous, Drop Dead Gorgeous, Cover of Night, Killing Time, To Die For, Kiss Me While I Sleep, Cry No More, and Dying to Please. She lives in Alabama with her husband and a golden retriever.
Interviews for Linda Howard
Interview with Linda Howard
July 15, 2008
Log In to see more information about Linda Howard
Log in or register now!
Series
Mackenzies
Books:
After Sundown, December 2020
Mass Market Paperback / e-Book (reprint)
After Sundown, April 2020
Hardcover / e-Book
The Woman Left Behind, November 2018
Mass Market Paperback
The Woman Left Behind, March 2018
Hardcover / e-Book
Troublemaker, January 2017
Mass Market Paperback / e-Book (reprint)
Frost Line, September 2016
Paperback / e-Book
Troublemaker, May 2016
Hardcover / e-Book
Lake of Dreams, May 2016
e-Book (reprint)
Duncan's Bride, April 2016
e-Book (reprint)
Mackenzie's Mission, April 2016
Mackenzie #2
e-Book (reprint)
White Lies, March 2016
e-Book (reprint)
Mackenzie's Mountain, March 2016
Mackenzie #1
e-Book (reprint)
Heartbreaker, February 2016
e-Book (reprint)
Jeopardy, February 2016
Mass Market Paperback / e-Book (reprint)
Diamond Bay, February 2016
e-Book (reprint)
Shattered, December 2014
Paperback (reprint)
All That Glitters, August 2013
Hardcover (reprint)
Shadow Woman, January 2013
Hardcover / e-Book
Running Wild, December 2012
The Men from Battle Ridge #1
Paperback / e-Book
Prey, September 2011
Hardcover / e-Book
Veil Of Night, July 2011
Paperback
Ice, December 2010
Mass Market Paperback
Veil Of Night, August 2010
Hardcover
A Mother's Touch, May 2010
Paperback
Blood Born, May 2010
Mass Market Paperback
Almost Forever/For The Baby's Sake, March 2010
Bestselling Author Collection
Mass Market Paperback (reprint)
Ice, November 2009
Hardcover
Burn, July 2009
Hardcover
Death Angel, May 2009
Mass Market Paperback
Tears Of The Renegade, March 2009
Mass Market Paperback (reprint)
Under The Mistletoe, November 2008
Hardcover (reprint)
Raintree, October 2008
Trade Size
Death Angel, July 2008
Hardcover
Loving Evangeline, May 2008
Paperback
A Game Of Chance, May 2008
Paperback (reprint)
Up Close and Dangerous, July 2007
Hardcover
Raintree: Inferno, May 2007
Raintree
Paperback
Drop Dead Gorgeous, December 2006
Blair Mallory Series, #2
Paperback
Sarah's Child, August 2006
Trade Size (reprint)
Cover of Night, July 2006
Hardcover
Killing Time, June 2006
Paperback (reprint)
MacKenzies' Honor, September 2005
Paperback (reprint)
Mackenzie's Legacy, August 2005
Paperback (reprint)
Killing Time, June 2005
Hardcover
To Die For, December 2004
Paperback
Kiss Me While I Sleep, July 2004
Hardcover
Cry No More, April 2004
Paperback
Dying to Please, November 2003
Mass Market Paperback
Kill and Tell, October 2003
Mass Market Paperback
White Lies, October 2003
Mass Market Paperback (reprint)
Strangers in the Night, November 2002
Mass Market Paperback
Open Season, June 2002
Mass Market Paperback
Heartbreaker, February 2002
Mass Market Paperback (reprint)
Mr. Perfect, July 2001
Paperback / e-Book (reprint)
Tears Of The Renegade, January 2001
Mass Market Paperback
All the Queen's Men, June 2000
Mass Market Paperback
Under The Boardwalk, June 1999
Paperback
Now You See Her, May 1999
Mass Market Paperback
Independent Wife, April 1999
Mass Market Paperback (reprint)
Upon a Midnight Clear, November 1998
Mass Market Paperback
Night Moves, October 1998
Paperback (reprint)
Diamond Bay, June 1998
Paperback (reprint)
Against The Rules, June 1998
Paperback (reprint)
Cutting Edge, June 1998
Mass Market Paperback (reprint)
Dream Man, January 1998
Mass Market Paperback
Angel Creek, January 1998
Mass Market Paperback
After the Night, November 1997
Mass Market Paperback
Heart of Fire, October 1997
Mass Market Paperback
Shades of Twilight, September 1997
Paperback
The Touch Of Fire, September 1997
Mass Market Paperback (reprint)
A Lady of the West, September 1997
Mass Market Paperback
Son of the Morning, March 1997
Mass Market Paperback
Everlasting Love, May 1995
Mass Market Paperback
Midnight Rainbow, January 1986
Paperback
Trouble, November 0000
Paperback