"Another Exciting Book in the Veiled Magic Series"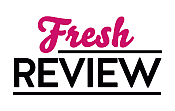 Reviewed by Diana Troldahl
Posted February 7, 2018

Romance Paranormal | Fantasy Urban
The various aspects of Donata Santori's life; her job, her family, her romantic relationships, all are pressuring her to find answers at the risk of dire consequences if she fails in VEILED MENACE, the second in Deborah Blake's Veiled Magic series. Paranormal crimes are on the rise, making Donata's expanded position with law enforcement just a little closer to impossible. Add in a new man in her life who suddenly takes a turn for the creepy, the reappearance of an artifact she thought safely destroyed and her family taking a new interest in her career, and it's a bad week squared. No pressure though, only the entire fate of Earth and its inhabitants might be hanging on her abilities.
VEILED MENACE starts with a bang and maintains the exciting action throughout. Although at times the reader can guess the answers Donata is seeking a bit in advance of the story revealing them, on the whole, I found it an enjoyable read.
My favorite part is the world Blake has created, full of paranormal beings both revealed and concealed. The on again off again nature of Donata's relationships adds a certain romantic element without having it take over the plot, which is solidly Urban Fantasy.
I enjoyed both Veiled Magic books, and am looking forward to book 3, VEILED ENCHANTMENTS, due out in March 2018.
Deborah Blake is the author of the Baba Yaga series, and a new breakaway series from the Baba Yaga books, Broken Riders. She has also written many non-fiction Pagan-based books.
SUMMARY
From the author of Veiled Magic and the Baba Yaga novels comes an exciting new paranormal romance…
Since Witches came out of the broom closet in the early twenty-first century, they have worked alongside humans as police officers, healers, stock traders, and more. But they aren't the only paranormal entities in our world…
Witch and police officer Donata Santori is no stranger to magical mayhem, but lately her life has been unexpectedly charmed. Her job as a Ghost Yanker now includes the occasional paranormal investigation, and she's advancing her magical abilities with the help of an ancestor's treasured spell book. And while both of her former love interests—reclusive half-Dragon art forger Peter Casaventi and disgraced Shapechanger Magnus Torvald—are nowhere to be found, she's not averse to being wined and dined by wealthy businessman c.
But Eastman isn't what he seems, and what he wants from Donata is far more than she's willing to give. When a mysterious relic, the Pentacle Pentimento, resurfaces, along with Peter's Dragon father and a shocking Santori family secret, Donata must fight to save herself, her friends, and just maybe the fate of the world from a magic as old as it is dangerous…
Includes an exclusive preview of the next Broken Rider novel, Dangerously Divine
---
What do you think about this review?
Comments
1 comment posted.
Re: Another Exciting Book in the Veiled Magic Series

Love Deborah Blake Baba Yaga series as well as the Riders.
This sounds SO good. Thanks.
(Kathleen Bylsma 3:48pm February 8, 2018)
Registered users may leave comments.
Log in or register now!