Elizabeth Hoyt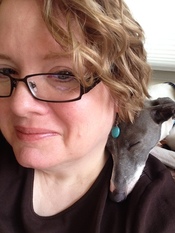 Blogging at Fresh Fiction
5 Ways Georgians are Different Than Regency
October 18, 2017
One of the most popular historical romance eras is "The Regency" which runs according to Wikipedia, "The Regency in Great Britain was a period Read More...
DUKE OF DESIRE Long Excerpt
September 20, 2017
Ready for a sneak peek of DUKE OF DESIRE Long Excerpt Iris tasted of red wine—the red wine she Read More...
Elizabeth Hoyt | Welcome to Maiden Lane
March 4, 2013
Book Five in the Maiden Lane series: Read More...
Elizabeth Hoyt | The Middle Child
March 23, 2009
So my May book is the third in a four book series set in Georgian England. The series is The Legend of the Four Read More...
Elizabeth Hoyt | Muses on Detours in Life and in Writing
May 1, 2008
I'm writing my sixth historical book now—the third in The Legend of the Four Soldiers series—and already I've gone Read More...
Elizabeth Hoyt | Ten Clues That You Are Watching a Really Bad Movie
September 12, 2007
So, the other day after my computer blew up, I decided that I needed a break from reality and I stuck a DVD in the Read More...
Pseudonym for Julia Harper.

Elizabeth Hoyt was born in New Orleans, where her mother's family has lived for generations, but she was raised in the frigid winters of St. Paul, Minnesota. Growing up, her family traveled extensively in Britain, spending a summer in St. Andrews, Scotland, and a year in Oxford. She earned a bachelor of arts degree in anthropology at the University of Wisconsin, Madison. Wisconsin was also where she met her archaeologist husband--on a dig in a cornfield. Elizabeth lives in Minneapolis, Minnesota with three dogs, a garden in constant need of weeding, and the ever faithful Mr. Hoyt.
Log In to see more information about Elizabeth Hoyt
Log in or register now!
Series
Maiden Lane | Greycourt
Books:
When a Rogue Meets His Match, December 2020
Greycourt #2
Mass Market Paperback / e-Book
Not the Duke's Darling, December 2018
Greycourt #1
Mass Market Paperback / e-Book
Once Upon a Christmas Eve, December 2017
Maiden Lane
e-Book
Once Upon a Maiden Lane, November 2017
Maiden Lane
e-Book
Duke of Desire, October 2017
Maiden Lane #12
Mass Market Paperback / e-Book
Duke of Pleasure, December 2016
Maiden Lane #11
Paperback / e-Book
Once Upon a Moonlit Night, July 2016
Maiden Lane #10.5
e-Book
Duke of Sin, June 2016
Maiden Lane #10
Paperback / e-Book
Sweetest Scoundrel, December 2015
Maiden Lane #9
Paperback / e-Book
Dearest Rogue, May 2015
Maiden Lane #8
Paperback / e-Book
Once and Always, March 2015
Paperback / e-Book
Darling Beast, October 2014
Maiden Lane #7
Paperback / e-Book
Duke of Midnight, October 2013
Maiden Lane #6
Mass Market Paperback / e-Book
Lord Of Darkness, February 2013
Maiden Lane #5
Paperback / e-Book
Thief of Shadows, August 2012
Maiden Lane #4
Paperback / e-Book
Scandalous Desires, November 2011
Maiden Lane #3
Paperback / e-Book
Notorious Pleasures, February 2011
Maiden Lane #2
Mass Market Paperback / e-Book
Wicked Intentions, August 2010
Maiden Lane #1
Mass Market Paperback / e-Book
The Ice Princess, August 2010
e-Book
To Desire a Devil, November 2009
Legend of the Four Soldiers #4
Mass Market Paperback
To Beguile A Beast, May 2009
Legend of the Four Soldiers #3
Mass Market Paperback
To Seduce A Sinner, November 2008
Legend of the Four Soldiers #2
Mass Market Paperback
To Taste Temptation, May 2008
Legend of the Four Soldiers #1
Mass Market Paperback
The Serpent Prince, September 2007
The Prince trilogy #3
Mass Market Paperback
The Leopard Prince, April 2007
The Prince trilogy #2
Paperback
The Raven Prince, December 2006
The Prince trilogy #1
Paperback

Videos