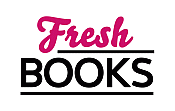 Spring for these books in March
Kerrelyn Sparks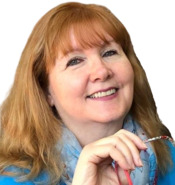 Blogging at Fresh Fiction
Kerrelyn Sparks Fans: Test Your Knowledge with the Love At Stake Heroines Quote Quiz
January 8, 2015
Join Fresh Fiction in marking the end of an era: Kerrelyn Sparks' bestselling Read More...
Kerrelyn Sparks | Where Would You Hide?
January 28, 2008
The Undead Next Door , which releases January 29th, tells the story of a Read More...
Kerrelyn Sparks is best known (so far) for the Love at Stake series, which has hit as high as number 5 on the New York Times bestseller list and 22 on USA Today. Kerrelyn lives with her family in the Greater Houston area of Texas.
Awards
Fresh Fiction Box Not To Miss, , When a Princess Proposes, May 2022

Interviews for Kerrelyn Sparks
Kerrelyn Sparks talks about 'How to Tame a Beast in Seven Days'
How To Tame A Beast in Seven Days
March 9, 2017
Log In to see more information about Kerrelyn Sparks
Log in or register now!
Series
Love at Stake | The Embraced | Embraced by Magic
Books:
When a Princess Proposes, May 2022
Embraced by Magic #6
Trade Size / e-Book / audiobook
The Siren and the Deep Blue Sea, September 2020
Embraced by Magic #5
Trade Size / e-Book
How to Love Your Elf, March 2020
Embraced by Magic #1
Trade Size / e-Book
Eight Simple Rules for Dating a Dragon, April 2018
The Embraced #3
Mass Market Paperback / e-Book
So I Married a Sorcerer, September 2017
The Embraced #2
Mass Market Paperback / e-Book
How To Tame A Beast in Seven Days, March 2017
The Embraced #1
Paperback / e-Book
Crouching Tiger, Forbidden Vampire, January 2015
Love at Stake #16
Paperback / e-Book
How To Seduce A Vampire (Without Really Trying), May 2014
Love at Stake Series, #15
Paperback / e-Book
The Vampire With the Dragon Tattoo, September 2013
Mass Market Paperback / e-Book
Less Than a Gentleman, July 2013
e-Book
Vampires Gone Wild, February 2013
e-Book
Wild About You, December 2012
Love at Stake #13
Paperback / e-Book
The Forbidden Lady, October 2012
e-Book (reprint)
Wanted: Undead or Alive, April 2012
Love at Stake #12
Mass Market Paperback / e-Book
Sexiest Vampire Alive, October 2011
Love at Stake #11
Paperback / e-Book
A Very Vampy Christmas, September 2011
e-Book (reprint)
Vampire Mine, April 2011
Love at Stake # 10
Paperback / e-Book
Eat Prey Love, October 2010
Love at Stake #9
Mass Market Paperback / e-Book
The Vampire and the Virgin, March 2010
Love at Stake #8
Mass Market Paperback
Forbidden Nights with a Vampire, May 2009
Love at Stake #7
Mass Market Paperback
Secret Life Of A Vampire, April 2009
Love at Stake #6
Mass Market Paperback
All I Want for Christmas Is a Vampire, November 2008
Love at Stake #5
Mass Market Paperback
The Undead Next Door, February 2008
Love at Stake #4
Mass Market Paperback
Be Still My Vampire Heart, April 2007
Love at Stake #3
Paperback
Sugarplums and Scandal, October 2006
Paperback
Vamps and the City, April 2006
Love at Stake #2
Paperback / e-Book
How to Marry a Millionaire Vampire, August 2005
Love at Stake #1
Paperback / e-Book
For Love or Country, June 2002
Paperback / e-Book