"Fantasy Paranormal Romance with a Fairy Tale Vibe"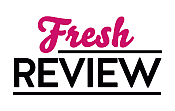 Reviewed by Diana Troldahl
Posted March 7, 2017

Kerrelyn Sparks crafts a gripping premise with this first in her new Embraced series, HOW TO TAME A BEAST IN SEVEN DAYS.
Raised as an orphan on a remote island, a mysterious visitor changes Luciana's life. Thrown into a wildly different situation, Luciana must leave her sisters in spirit behind, and do her best to change who she appears to be without losing herself. Lord Leo on the other hand is fighting to protect his country's borders, while also obeying his cruel father's dictates to wed.
Sparks has given her characters paranormal super powers while setting them in a fantasy world rife with castles, kings, elves and dragons. With its light-hearted soda pop fairy tale vibe HOW TO TAME A BEAST IN SEVEN DAYS will be a welcome change from the darker urban fantasies that are so prevalent. For those of us who have been missing a lighter form of romantic fantasy, it's PERFECT!
Perhaps best known for her vampire Love at Stake series, Sparks has also written a few historical romances (where her skill with humorous writing still shines.) HOW TO TAME A BEAST IN SEVEN DAYS is a frothy fantasy romance, with enough suspense to keep you turning pages without having to sleep with the light on. (Not to mention plenty of passionate love scenes.)
Book two in the Embraced series, SO I MARRIED A SORCERER, is due out August 29th, 2017. I can't wait!
SUMMARY
From the brilliant imagination of Kerrelyn Sparks comes a bold new fantasy romance series in which passion and magic collide. Behold the Embraced...
As one of the Embraced—one born with magical powers—the beautiful, innocent Luciana escaped certain death after her father hid her away on the Isle of Moon. Now, nineteen years later, her father has returned with a frightening request. He will be executed unless Luciana returns to the mainland and marries a man feared throughout the land: a terrifying brute known as the Beast.
Luciana accepts her fate and agrees to wed the Beast—Lord Leo—in order to save her father. Soon she learns that her betrothed is also one of the Embraced. With the ability to wield lightning, Leo's immense power strikes fear into the hearts of men. . .and his mere touch can put an end to a woman's life. But Luciana cannot deny the passion that burns between them. How can she resist the man who scorches her soul and makes her feel intoxicated with desire—even if surrendering to him could destroy them both?
---
What do you think about this review?
Comments
No comments posted.

Registered users may leave comments.
Log in or register now!