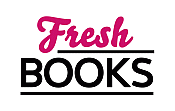 December's Must-Reads: Top Books to Close Out the Year with a Bang
Vicki Delany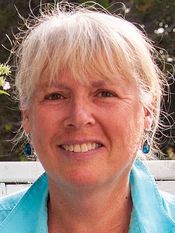 Blogging at Fresh Fiction
Coconut Cupcakes from Mrs. Hudson's Tea Room
September 11, 2017
After you've engaged in a shopping frenzy at the Sherlock Holmes Bookshop and Emporium, located at 222 Baker Street, West London, Massachusetts, be sure Read More...
Too Much Christmas? Not in Rudolph, New York.
November 22, 2016
Most of us would agree that Christmas can come too soon. We complain (I certainly do) about decorations in the stores and seasonal ads on Read More...
Vicki Delany | Christmas Town and the Essence of a Cozy Mystery
November 23, 2015
The essence of a cozy mystery, as I see it, is real life, with some components stretched and exaggerated for effect. Cozy writers take the Read More...
Pseudonym: Eva Gates.

Vicki Delany began her writing career as a Sunday writer: a single mother of three high-spirited daughters with a full-time job as a computer programmer. Sunday afternoon was – and at that, only now and again – the only time she had to spend all by herself, with a single candle on her desk for a bit of atmosphere, a Bruce Springsteen tape in the tape deck, and a nice cup of tea at her elbow. When she felt like really letting loose, the tea might have turned into a glass of wine.
The years passed, as they tend to do, and the three daughters, somewhat hesitantly, flew the coop, leaving Vicki more time to devote to her writing. She was able to write three novels of suspense, set in Ontario, two of which, Scare the Light Away and Burden of Memory were published to critical acclaim by Poisoned Pen Press of Scottsdale, Arizona.
In 2007, Vicki took early retirement from her job as a systems analyst with a major bank and sold her house in Oakville, Ontario. At that time In the Shadow of the Glacier, the first book in a police procedural series set in the British Columbia Interior was published. After travelling around North America for a year with her dog, Shenzi, she bought a home in bucolic, rural Prince Edward County, Ontario, where she rarely wears a watch and can write whenever she feels like it.
Since settling in Prince Edward County, Vicki has continued with her writing career, publishing books in several different sub-genres as well as a book for adults with low literacy skills.
Log In to see more information about Vicki Delany
Log in or register now!
Series
Year-Round Christmas | Sherlock Holmes Bookshop Mystery | Tea by the Sea | Catskill Summer Resort Mystery
Books:
Trouble Is Brewing, August 2024
Hardcover
Steeped in Malice, July 2024
Trade Paperback
The Sign of Four Spirits, January 2024
Hardcover
The Game is a Footnote, December 2023
Sherlock Holmes Bookshop #8
Trade Paperback / e-Book (reprint)
Have Yourself a Deadly Little Christmas, September 2023
Year-Round Christmas Mystery
Hardcover / e-Book
Steeped in Malice, August 2023
Hardcover / e-Book
The Game is a Footnote, January 2023
A Sherlock Holmes Bookshop Mystery #8
Hardcover / e-Book
A Three Book Problem, December 2022
Trade Paperback / e-Book (reprint)
A Scandal in Scarlet, November 2022
Sherlock Holmes Bookshop Series #4
Trade Paperback / e-Book
Murder Spills the Tea, August 2022
Tea by the Sea Mysteries # 3
Hardcover / e-Book
Murder in a Teacup, July 2022
Tea by the Sea Mysteries # 2
Trade Size / e-Book
Deadly Director's Cut, March 2022
A Catskill Summer Resort Mystery #2
Mass Market Paperback / e-Book
A Three Book Problem, January 2022
Sherlock Holmes Bookshop #7
Hardcover / e-Book
Deadly Summer Nights, September 2021
A Catskill Summer Resort Mystery #1
Mass Market Paperback / e-Book
Murder in a Teacup, August 2021
Tea by the Sea Mysteries #2
Hardcover / e-Book
Tea & Treachery, July 2021
Tea by the Sea Mysteries #1
Trade Size / e-Book
A Curious Incident, January 2021
Sherlock Holmes Bookshop Mystery
Hardcover / e-Book
There's a Murder Afoot, November 2020
Mass Market Paperback / e-Book (reprint)
Dying in a Winter Wonderland, September 2020
Year-Round Christmas #5
Mass Market Paperback / e-Book
Tea & Treachery, July 2020
Tea by the Sea Mysteries #1
Hardcover / e-Book
There's A Murder Afoot, January 2020
Sherlock Holmes Bookshop Mystery #5
Hardcover / e-Book
Silent Night, Deadly Night, September 2019
Year-Round Christmas Mystery #4
Mass Market Paperback / e-Book
A Scandal in Scarlet, November 2018
Sherlock Holmes Bookshop #4
Hardcover / e-Book
The Cat of the Baskervilles, October 2018
A Sherlock Holmes Bookshop Mystery #3
Trade Size / e-Book
Hark the Herald Angels Slay, December 2017
A Year-Round Christmas Mystery #3
Mass Market Paperback / e-Book
Body on Baker Street, September 2017
Sherlock Holmes Bookshop
Hardcover / e-Book
Elementary, She Read, March 2017
Sherlock Holmes Bookshop Mystery
Hardcover / e-Book
We Wish You a Murderous Christmas, November 2016
Year-Round Christmas #2
Mass Market Paperback / e-Book
Rest Ye Murdered Gentlemen, November 2015
Year-Round Christmas #1
Paperback / e-Book
Among The Departed, May 2011
Paperback
Among the Departed, May 2011
5th in series
Hardcover
Negative Image, November 2010
Hardcover
Winter of Secrets, November 2009
Trafalgar Mystery #3
Hardcover