"Passion, Power and a Few Belly Laughs"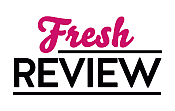 Reviewed by Diana Troldahl
Posted June 27, 2017

Romance Paranormal | Romance Suspense
HER TRUE MATCH pits Dreya Clark and her honed thieving talents against by-the-book cop Braden Hayes for an enthralling, entertaining read. Book six in Paige Tyler's X-Ops series sparkles with humor without losing one iota of passion or powerful suspense.
Taking nothing away from the previous five books, there is something about the characters in HER TRUE MATCH that stick with me. Perhaps there is an extra layer or two of character development as the past is revealed, maybe I just love strong female characters who tend to tweak the nose of justice; regardless this is my favorite (so far) of the books in the series.
The two main characters aren't the only people who are intriguing in the book, there are some secondary characters in the Ukraine I am looking forward reading about in the novella Trouble in the Ukraine Tyler released via her newsletter this month. (I'm saving the read for a treat after finishing this review!)
Of course HER TRUE MATCH also has involvement from people introduced previously in the series, Page Tyler has a lot of skill at weaving the separate books into the over- arcing plot that ties them together. Because of this, I don't recommend reading the series out of order. There is much more enjoyment to be had by indulging in all the books.
Book seven in the X-Ops series, HER DARK HALF is due out in September, 2017. In the meantime, I can catch up with Paige Tyler's Special Wolf Alpha Team!
SUMMARY
FORCED TOGETHER
When feline shifter Dreya Clark is escorted from the police interrogation by two secret agents, she thinks she's dodged a bullet. That sexy detective Braden Hayes caught her stealing red-handed. When she finds out what she has to do to stay out of jail, suddenly she's missing the hot cop with the piercing gaze. She's being recruited for her shifter abilities by the Department of Covert Operations.
WILL DANGER RIP THEM APART?
Braden has been chasing the smart-mouthed cat burglar for years. But when Dreya's taken away, he knows their game of cat and mouse has turned deadly-serious. There's no way he'll let her go off alone. Fur flies and temperatures flare as Braden realizes Dreya is much more than she appears. Thrown together on a dangerous covert mission, this unlikely pair will have to rely on each other to make it out alive.
---
What do you think about this review?
Comments
No comments posted.

Registered users may leave comments.
Log in or register now!