"Necessary Part of the Incryptid Series"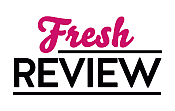 Reviewed by Diana Troldahl
Posted January 17, 2018

Seanan McGuire always delivers a well-written tale. MAGIC FOR NOTHING has the expectedly enjoyable interactions with new-to-us cryptids, as well as an interestingly close-up view of workings within the folds of the Covenant but for me the reading experience was not as enjoyable as I had hoped. Your mileage most likely will vary, but all I can base this review on is my own reading experience.
In my personal viewpoint (perhaps colored by me being more than three decades older than the protagonist) I found it incredibly frustrating that the sense of imminent danger created by the author was seemingly ignored by the main character. Pages of wonderful interactions with new people (who are in danger of slaughter) became annoying, simply because McGuire did such a bang-up job of explaining the peril and heightening the tension.
The decisions made by Antimony were as best I could tell perfectly within the realm of her character, which probably made her just as annoying as a small few of the young adults I have met. All that aside, because that part of the plot tension existed because of poor decisions on the part of the main character it did impact my enjoyment of the book in a huge fashion, so my personal rating of the book is 'never read this book again', although I stress again that it was very well-written, the lack lies within me as a reader, not the author as writer.
Was the payoff worth the frustration? Only you can be the judge. If you are a follower of the Incryptid series, then definitely buy this one. If this is your first encounter then I advise you to start with a different book (unless of course you are in your early 20's in which case you will likely have tons of empathy for Antimony.) All I can tell you that when the fewmets hit the fan, I was almost giddy with relief that the tangled deception was over.
On the whole, I DO give MAGIC FOR NOTHING a high rating. It is very well written, all the parts are in place for an enjoyable read and Seanan McGuire's mastery of characterization meant that Antimony was real enough to me to spark my annoyance. Will it be one of my go-to re-reads when I want to immerse myself in another world? Nope.
SUMMARY
Improbable, adjective:
1. Not very likely to happen; not probable.
2. Probably not a very good idea anyway.
3. See also "bad plan."
As the youngest of the three Price children, Antimony is used to people not expecting much from her. She's been happy playing roller derby and hanging out with her cousins, leaving the globe-trotting to her older siblings while she stays at home and tries to decide what she wants to do with her life. She always knew that one day, things would have to change. She didn't think they'd change so fast.
Annie's expectations keep getting shattered. She didn't expect Verity to declare war on the Covenant of St. George on live television. She didn't expect the Covenant to take her sister's threat seriously. And she definitely didn't expect to be packed off to London to infiltrate the Covenant from the inside…but as the only Price in her generation without a strong resemblance to the rest of the family, she's the perfect choice to play spy. They need to know what's coming. Their lives may depend on it.
But Annie has some secrets of her own, like the fact that she's started setting things on fire when she touches them, and has no idea how to control it. Now she's headed halfway around the world, into the den of the enemy, where blowing her cover could get her killed. She's pretty sure things can't get much worse. Antimony Price is about to learn just how wrong it's possible for one cryptozoologist to be.
---
What do you think about this review?
Comments
No comments posted.

Registered users may leave comments.
Log in or register now!