"Tense, Riveting and Absorbing Mystery Surrounds a Lovely Believable Romance"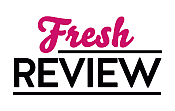 Reviewed by Diana Troldahl
Posted January 5, 2017

WHEN ALL THE GIRLS HAVE GONE is a tense, riveting and absorbing mystery surrounding a lovely believable romance. Set in the Pacific Northwest, the weather and geography provide a poignant counterpoint that deepened my enjoyment.
Charlotte Sawyer is happily settling into her job as activities director for Rainy Creek Gardens Retirement Village when a mysterious package plunges her into a stew of murder and mayhem. Her sister Jocelyn is on vacation when a strange package arrives for her from a dead woman. Unable to reach her, Charlotte shoulders the responsibility of fulfilling her wishes.
Burned out from his career as a profiler, Max Cutler building a new career with his new private investigations firm. The downside is he needs to take plenty of boring insurance cases to be able to afford to pursue the kind of mystery currently presented by his young client, who is certain his cousin would not have overdosed. When the attractive Charlotte becomes involved, he knows he won't be able to stop until he gets all the answers for her.
Jayne Ann Krentz has written another nail-biter leavened with plenty of humor. I was caught up in the mysterious disappearances, twists and clues liberally sprinkled throughout as well as the intriguing side-stories. One of the things I like best about WHEN ALL THE GIRLS HAVE GONE is how every question is answered, big and small. Some writers leave less important questions dangling without full resolution, but Jayne Ann Krentz is meticulous in satisfying every tingle of curiosity.
Although there is no hard information about further books set within the framework built around WHERE ALL THE GIRLS HAVE GONE, there are a few hints that a few more books (related to Max's foster brothers) might be possible. I am keeping my fingers crossed!
SUMMARY
Jayne Ann Krentz, the New York Times bestselling author of Secret Sisters, delivers a thrilling novel of the deceptions we hide behind, the passions we surrender to, and the lengths we'll go to for the truth...
When Charlotte Sawyer is unable to contact her step-sister, Jocelyn, to tell her that one her closest friends was found dead, she discovers that Jocelyn has vanished.
Beautiful, brilliant—and reckless—Jocelyn has gone off the grid before, but never like this. In a desperate effort to find her, Charlotte joins forces with Max Cutler, a struggling PI who recently moved to Seattle after his previous career as a criminal profiler went down in flames—literally. Burned out, divorced and almost broke, Max needs the job.
After surviving a near-fatal attack, Charlotte and Max turn to Jocelyn's closest friends, women in a Seattle-based online investment club, for answers. But what they find is chilling…
When her uneasy alliance with Max turns into a full-blown affair, Charlotte has no choice but to trust him with her life. For the shadows of Jocelyn's past are threatening to consume her—and anyone else who gets in their way...
---
What do you think about this review?
Comments
No comments posted.

Registered users may leave comments.
Log in or register now!