Sara Reyes | 2011 Recap: Lists versus Pondering

December 28, 2011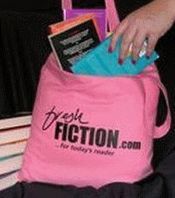 I've been inundated this week by everyone in my household making lists, cleaning up and decluttering and last dash attempts at completing projects. Ah the world of people who write. I never realized that it's so important to make lists of what you've read or films you've watched or tv shows viewed, but apparently that's an all consuming task that seems to me becomes a chore. I don't read for list making, so I have no idea nor do I want to know, the number of books I read in 2011 or 2010 or plan to read in 2012. You must understand, I've never looked on reading as something approaching a homework assignment. I read for pleasure, for conversation, for thinking and pondering.
Ah, pondering, I love to PONDER. My Christmas gift this year was AMERICAN NATIONS. Yes, a heavy, non-fiction, thought provoking, and ultimately depressing tome on why Americans including Canadians and citizens of Mexico are not part of a "melting pot" but maintain nationalities very similar to the fractious Europeans. As I said, depressing in the end. But along the read, very thought provoking. I'd suppose if I had to keep a list or make a roster of my 2011 reading, I would not have the time to spend re-reading chapters of AMERICAN NATIONS but instead be ripping through the last books I needed to complete my "reading" or "listening" goals. Alas, I just bored my family silly talking about why I thought I now understood my family who remained in Pennsylvania thought-patterns and why they voted the way they did. Or why our Texan family is really blended from two separate cultures, or why education is important for us versus not so much for our co-workers and acquaintances. Why we gravitate to certain people and not to others, and well, you see, a whole host of thoughts came out of the pondering.
On the other hand, the family members who had lists to pursue spent the holiday week in a frantic rush to catch up on films. No, I really did NOT want to watch or hear that selection of strange French Fairy Tales although I did enjoy the marathon Firefly watching and revisting Die Hard
and Die Hard 2 (Die Harder)
. Never did find Die Hard with a Vengeance
, ah well. And the fact that Gwen (ReelVixen) actually watched over 150 films in 2011 isn't mind boggling as much as remembering all the dinners she missed and the conversations we had about strange films and meanings of this and that.
So, what are you doing? Are you one of those list makers tracking your pleasures and escapes? If so, what's your score? If you're more like me and read for pleasure, what are the books you remember with joy from the year? To entice you to answer, we'll give away something from our contest pool. I'm sure the Manager of Prize Fulfillment has something you'll love. After all, he spent a few days sorting and labeling boxes of books that definitely need a new good home!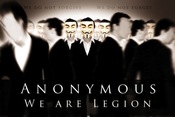 Until next time...Get out there and READ a book...
Sara Reyes
DFW Tea Readers Group

Join us at Readers 'n 'ritas November 9-12, 2012! with Eloisa James, Sarah MacLean and more guests
Comments
84 comments posted.
Re: Sara Reyes | 2011 Recap: Lists versus Pondering

:) I wanna be a winner !
(Robin Elizabeth Friend-Mancini 10:22am December 28, 2011)
I am a list maker for sure...for everything. New Years day I make a list of what I want accomplished throughout the year...It goes well until March (lol) then everything gets crazy and someone is always putting a stop to that..So again I have a new list for the New Year and am determined to finish it!! Happy New Year!!
(Dawn Staniszeski 10:25am December 28, 2011)
I don't make lists, I just get done what I have time for each day. I make sure I get in a lot of reading. I absolutely love Robyn Carr's Virgin River series.
(Wilma Frana 10:33am December 28, 2011)
I'm not a bucket list person, maybe because I've already done a lot of traveling.

I watched the extended version of all three Lord of the rings Movies this past weekend plus The Mummy trilogy, but your mention of Firefly is tempting me for this weekend followed by Serenity. I'd also recommend Wonderfalls as a great family (12 and up, not because of language or sex but for enough life experience to appreciate it) DVD pick. It was on Fox for about two shows and disappeared, now the 12 or 13 filmed episodes are available. It's quirky and funny.
(Anne Muller 10:38am December 28, 2011)
Well, I do make a list of the stores and places I need to visit on the weekend and what I want to get there to make sure I don't forget something. Usually I get tired and skip some anyway.
(Anne Muller 10:40am December 28, 2011)
I have become a list maker and starting in 2012 I am going to keep a desk journal to remind me what I did and when I did it.
(Robin McKay 11:15am December 28, 2011)
The only lists I make are for shopping. I read for the pleasure I get out of the worlds I get to explore through the stories - I tend to pick up books as I find them in the store & I have a "to be read" box that is my go-to when I need something new to read...the box never really goes down because I'm always finding a new book or two to add to it...my favs this year too many to mention :-)
(Jennifer Mason 11:20am December 28, 2011)
I am a list maker for somethings books I want to buy and read is one of my list or new authors I want to try. My guilty pleasure this year was the Millenium Trilogy. Loved these books.
(Annetta Stolpmann 11:21am December 28, 2011)
I love to read for pleasure, so if a book jumps out and grabs me, I suppose there was a reason that I was meant to read it. My first love was the book Roses by Lila Meacham, and will always be my favorite. I couldn't put it down, and read the entire tome in 2 days!! The other author who intrigued me was Gregory Maguire who did the Oz series. I believe it started with the book Son of a Witch, which I started with. It was a strange twist on Oz, which caught me at an odd moment, and I was hooked!! I also love reading Janet Evanovich, since she keeps me upbeat at the right times. There are so many authors, so little space!! Have a wonderful New Year!!
(Peggy Roberson 11:26am December 28, 2011)
I am a list reader. I just end up buying all the books on my list then I have a pile that never goes down because I will re-read an old book and that sets me back everytime.
(Beth Kaake 11:31am December 28, 2011)
I am a list maker too. I always have lists all over my desk at work!
(Melissa Beck 11:32am December 28, 2011)
Ahhh, cleaning. Just what I need to do to start the new year fresh, but it's hard to get away from the computer and a good book.
(Marilyn Legault 11:39am December 28, 2011)
I would love to have these books in my library. I'm not much of a list maker, you know make the list and loose it right away.
(Joyce Bruner 11:47am December 28, 2011)
Thanks for a wonderful post! I'm a list maker too. It helps keep me organized and for me to organize my thoughts :) I also only shop with lists too b/c then it keeps me from impulse buying. I think I've definitely saved money there!

One of my favorite books of 2011 was No Proper Lady by Isabel Cooper which I won on a daily contest from here :) I *loved* that book and I will definitely be autobuying this author!!!

Good Luck and Great Fortune to everyone for the New Year!
(Erin Fender 11:48am December 28, 2011)
List Maker, Oh my goodness I have them everywhere. I couldnt survive without my list. Just like this book is on my wish list. I got too many List. lol Thanks for the contest.
(Tammy January 11:49am December 28, 2011)
I'm definitely a list-maker. My trouble comes when I attempt
to cross things off my to-do list. Sometimes that first step
is the hardest one of all.
(Zebi Slut 11:50am December 28, 2011)
what a great idea for the new year
(Debbi Shaw 12:01pm December 28, 2011)
I am a list maker of "to do's" and "to get's". I've tried
some other lists like "movies to get/watch", but never seem
to have the lists handy when I need them.
I have printed lists of my favorite authors in a big 3-ring
binder so I can check off what I've read & see what I still
need to find.
I have lists of books by author on index cards that I take
with me when I'm book shopping so I'll know what to get.
Some of my favorite read this year was the Nora Roberts
Bride Quartet books, and I 'discovered' Lauren Dane.
Looking forward to more great reads in 2012!
(Diane Sallans 12:04pm December 28, 2011)
not a list maker (except for big meals and grocery shopping and weekly menus) but oh, to have a daily record of just what I did and what I'd like to do! then i wouldn't feel as if I'd frittered away all those blessed minutes and hours, never to be relived.
(Beth Fuller 12:04pm December 28, 2011)
Oh, lists all the way. I'm just no good without one, whether it be christmas shopping or grocery shopping. Now in the bookstore, another story, I could spend hours just walking around and browsing.
(Stephanie Strausberger 12:09pm December 28, 2011)
I am a list maker. I have found that if I make a list, or write something down, I am much more apt to accomplish those things.
Blessings,
Marjorie
(Marjorie Carmony 12:14pm December 28, 2011)
I am not a list maker. Have these piles of paper that for some reason I do find what I need. We are snowbirding now so I do not have my file system here in our Park Model in Yuma Arizona so I get flustrated and need to start a filing system as such here. I am now enjoying books by Susan Wiggs. I read for pleasure, like Historical Romance not overly fond of Paranormal. And am beginning to wonder if I am one of the few who actually read books and not have a Kindle.
(Pam Alderson 12:21pm December 28, 2011)
I'm afraid of making lists because I am such a procrastinator that I never get around to them. The main reason is I make lists of things I don't want to do at the New Year, exercise etc. So now I don't list. I definately read for pleasure - no list there needed.
(Kathleen Bianchi 12:28pm December 28, 2011)
I love to make lists and get the books. It is a good feeling.
(Cassandra Darensbourg 12:41pm December 28, 2011)
I make lists and have to write what is happening each day on the calendar. Our motto is 'if it's not on the calendar, it's not happening!'
(Barbara Hanson 12:50pm December 28, 2011)
I don't make lists for ordinary events in my life, but find it helpful to have a grocery list when going shopping. Also, I enjoy reading so I keep a list of favorite authors. I visited the bookstore yesterday and brought back another stack of good books to add to the others I still want to read. Those that I don't keep are then donated to my local library so others can enjoy them.
(Anna Speed 12:59pm December 28, 2011)
At first thought I would have said I am not a big list maker. However, having given it more thought I sheepishly have to raise my hand and say yea! I'm a list maker. I love to read and I read a wide variety of genres. So I would have to say my favorite list of all is a file I keep of all the books I have purchased/read. This prevents me from purchasing the same book twice and helps to keep authors and series organized so I can easily tell which books to purchase and read next. This past year i have added some really great authors to my "have read list" like Jami Alden, Adrienne Basso, Mary Burton, Laura Wright, Victoria Alexander to just name a few.
(Christine Stack 1:04pm December 28, 2011)
I am a list maker. When I complete a task I cross it off. It really keeps me organized so I don't forget to do something. My latest tasks was to put all of my Christmas decorations in plastic tubs and to label each and every one of them. Next year will be a breeze when I get ready to decorate. Happy New Year Everyone.
(Cheryl English 1:20pm December 28, 2011)
Would love to win some books! Book budget has all gone to
medical expenses for months now & not looking much better for
new year. :( I too make lots of lists. Have some health
issues that make list-making a necessity, otherwise my foggy
brain gets more confused & nothing gets accomplished.
(Kay Martinez 1:42pm December 28, 2011)
Would love to win. I'm OCD. I think that should explain lists.
(Sally Hannoush 1:50pm December 28, 2011)
I'm a list maker--problem is, can't always find the list!
(Shelly Cronin 2:02pm December 28, 2011)
I should be a list maker but I definitely am not. I am the chick who
goes to the grocery store, only to get home and realize I forgot to get
half the stuff I went for. I like spontaneous in my life. I think maybe it
comes from being raised by my mom who was a massive control
freak. Also lists tend to stress me out more sometimes.
I am definitely a reader for pleasure. I like to escape into a book so I
can forget about my own life for a while. Although now having a new
baby I do not get to read as much as I want to.
(Erin Thompson 2:09pm December 28, 2011)
thank you for offering such a nice prize for those of us who
love to read -
(Carrita Campbell 2:09pm December 28, 2011)
I'm Sick of Lists ... going to be more of a 'list-free' person
in 2012 and look for more happy gut feeling to be my trail
markers.
(Susan Jeffers 2:13pm December 28, 2011)
Now is my super time for lists--I'm an accountant so my list at this time of the year just grows to an impossible size and doesn't leave much time for reading in the next couple months.
(Sue Farrell 2:19pm December 28, 2011)
:) great prize
(Rachel Strolle 2:25pm December 28, 2011)
I have to be a list maker or I tend to forget things. My
husband really annoys me because he writes the list then
throws it away and still remembers everything he wrote on it
*Grrrr*
(Ilona Fenton 2:27pm December 28, 2011)
I make lists and half the time forget where they are. But I do have good intentions.
(MaryEllen Hanneman 2:33pm December 28, 2011)
I like to write myself little notes... lists help, but sometimes I do forget that I wrote something down that I wanted or needed... Thanks for the chance to win! Happy New Year!
(Colleen Conklin 3:03pm December 28, 2011)
Me and my Daughter-n-law love reading your books. Hope to win...Happy New Year.....
(Debbie Ellis 3:12pm December 28, 2011)
HI SARAH, I HOPE YOU MAKE IT WAY DOWN HERE! I TOO LOVE TO
READ AND OTHER THAN ENTERING CONTESTS, IT'S ALL I CAN DO WITH
BEING PARALYZED. OH I MISS COOKING AND HOUSE WORK!!
(Linda Bass 3:25pm December 28, 2011)
well, I must be honest, I'm hybrid. For work, I do lists, but for "pleasure" I just go with the flow. Of course, now that I've read the nations book, I want to re-read some things or find some of the authors he referred to like Kevin Phillips. Plus I kept thinking...oh, there's a romance in there: two characters from opposing "nations" yes, my mind goes that way. Must be all the romances I read.
(Fresh Fiction 3:39pm December 28, 2011)
No to-do list for reading. My next book is the one that strikes my fancy. I do have a database where I keep track of books I own, which I've read and if they were keepers or gotten rid of. I've found that helps me weed out authors that while great, just didn't strike a cord form me.

For the *work* areas of my life I am a list keeper. Or at least a note keeper. There is a stack of to-do post-its on my desk. I make a list for shopping and a list of things to take/do before a trip.
(Lynda Smith 3:55pm December 28, 2011)
I have lists of books that I want to read (in Amazon) and have read (on my phone). This way, I can buy when the price is right AND do not purchase a book I have already read. Happy Holidays!!!
(Raquel Muniz 4:07pm December 28, 2011)
I have lists of all kinds of things. Things to do, things to see, places to go, people to call, chores to do, broken things to fix, books to read, read books to review. If I ever get finished it would be a miracle. Please count me in!
Oh I forgot to mention my grocery list. :)
(Patti Paonessa 4:12pm December 28, 2011)
I'm a list maker on little sheets of paper. I need to get a little more organized in 2012. Would love to win this contest. Thanks
(Amy Milne 4:33pm December 28, 2011)
I would love to win. I am a list maker especially for chores and shopping.
(Patricia Hill 4:53pm December 28, 2011)
i got to get to be list i have stuff have to be done i do it
and then i read i try to get 4 week done and i m at 6 now so i am doing good and i was wondering what is the little brown thing is it a bear rat or what
(Desiree Reilly 4:57pm December 28, 2011)
LISTS, lists and more lists! You've found me! I make lists for everything I do, need to get, want to read, want to watch coming out new on DVD, daily errands, etc. I just made another list of books I want to get to read. I've always got a LIST going for groceries I need to pick up. I'd be to forgetful without some to-do lists. Books I'm currently reading are by Carolyn Brown (her Cowboy novels) and just got 'Darn Good Cowboy Christmas'. Love her books. My favorite book I read this year was 'The Violets of March' by Sara Jio (a new author), a fantastic story. Thanks for the contest...would love opportunity to win!!!
(Linda Luinstra 4:59pm December 28, 2011)
I do make lists: grocery list, task lists, phone lists, things to do lists or I would forget to do them.
(Diane Sadler 5:02pm December 28, 2011)
WOULD SURE LOVE TO WIN SOME BOOKS! I love to read! I DO MAKE LISTS. I have lists of all the books I own and I've read, lists for tasks I need to do, things I need to fix, things I need to purchase, grocery lists, errand lists,etc. My budget has been low this year due to being laid off and only temp jobs available, of which, those are few and far between, so I'm excited about this Contest. Thanks for the chance and have a Happy, Healthy New Year!
(Rich Cook 5:36pm December 28, 2011)
I do make grocery lists but I don't make lists of books I've read or want to read. Reading is just for my enjoyment so no rules for me. Happy New Year!
(Maureen Emmons 5:59pm December 28, 2011)
Oh Sara, did you hit it on the head. My lists are numerous, and my way of life. Everything bin, box or bag is
tagged with what is inside of it. A list of things to do is always near the coffee pot so that first thing in the morning I can select my days activities. But the most important thing to me is my loaned out book list. I never fail to know who has what book and the date it was given. A
loaned book user has three months maximum and then it must be returned. Tough, I know, but I keep my friends in line with my books. Only lost one, the person moved and forgot to return it. Well, this tast is done so I'll scratch it off my list of things to do.
(Rosemary Simm 6:08pm December 28, 2011)
I make list for all the chores/errands I need to get done this week or by a deadline. But sometimes they just serve to remind me how much i did not get done. I don't list things I have already done, altho I do have a shelf for books I have read. so I guess I can look at it as a visual list.
(Barbara Studer 6:57pm December 28, 2011)
I am a list maker. They keep me organized. I am reading Christmas romances
until New Years Day or so. My favorite book I read this year from 2011 was Her
Singapore Fling by Kelly Hunter.
(Tammy Yenalavitch 6:57pm December 28, 2011)
I read some really great books this year, and I keep track of them on Goodreads
so I can go back and see what I read. :D My favorite books read this year were
Kevin Hearne's Iron Druid Series - Hounded, Hexed and Hammered.
(Barbara Elness 7:24pm December 28, 2011)
im a list maker :)
(Regina Ross 7:36pm December 28, 2011)
I'm a list maker. i use not to and then couldn't sleep because I was afraid I'd forget something that I needed to do the next day. now, I write it down and I sleep better.
(MaryAnne Banks 7:49pm December 28, 2011)
I'd love to get 4 books from the Fresh Fiction collection of books. Maybe there's a list of them somewhere. ;)
(Molly Wilsbacher 7:52pm December 28, 2011)
I need to be a list maker. I used to be, thought I could do it on my own.... yikes!
(Melissa Call 7:53pm December 28, 2011)
I'm like you I read for pleasure. Some books I read this year: A walk to
remember, Mountains Beyond Mountains, A stolen Life, A Memoir.
(Diane Lapierre 7:56pm December 28, 2011)
I have read many great books this year that are too numerous to mention. I make lists for chores and/or errands for my days off. I love to mark them off as I complete each task. I don't make a list of books that I have read. I love reading the Robyn Carr books. Thanks for giving us the opportunity to win some great books. I hope to be one of the winners. That would be awesome.
(Mary Christian 7:57pm December 28, 2011)
I guess I am a list maker. As evidence, my Christmas present this year was Collectorz software to track my book collection. I am a serious reader so there are tons of great books I read this year. One that was a surprise was Sisters of the Sari by Brenda L. Baker.
(Jennifer Beyer 8:13pm December 28, 2011)
I hate lists but love order. So I shop by lists, and keep my library contents listed, so I don't duplicate purchases, and the rest is up for grabs....I do follow lists of series publications but still love the ones that can stand alone. Thank you for the opportunity to win
(Marcelle Cole 8:22pm December 28, 2011)
I am a definite list maker. I even keep a sheet of paper and a pencil on the nightstand so that I can write down things I need to do that wake me up in the middle of the night!

I wish I had more time to read for plesure, it seems most of my reading is education centered, work related.
(Cindy Murphy 8:32pm December 28, 2011)
I am a grocery list kind of girl, that is about it. I rely on Goodreads to keep track
of all the wonderful books I read through the year. That is where I put reviews so
I can look back and see what I thought of a book.
(Lexi Hansen 9:02pm December 28, 2011)
I'm a total list maker. I've been trying to get my house in order before the New Year begins. I'm determined to declutter and clean everything before this weekend.
(Stacie Deramo 9:02pm December 28, 2011)
I am not much of a list maker.Just when it comes to books. I keep a list of my favorite author's series so I can read them in order. Thanks for the great contest and Happy New Year!
(Teresa Ward 9:08pm December 28, 2011)
i make list but then i forget to take the list with me.. and i would love to win some books because i buy about 2 a week..thanks
(Jennifer Beck 9:34pm December 28, 2011)
I make a list everyday, of the chores I have to do for that day.In the evenings I read.
(Deb Pelletier 9:51pm December 28, 2011)
I make lists for things but it's usually not about my entertainment pursuits.
(Jan D 9:59pm December 28, 2011)
I don't make lists for books.
(Jenny Finstrom 10:09pm December 28, 2011)
I make lists. When I write the list, it helps me mentally prioritize, and I get feel good at the end of the day seeing so many things lined out.
(Kathleen Conner 10:20pm December 28, 2011)
I have a long list of autobuy authors, a list of books I'm interested in purchasing and a list of books I'm on the waiting list for at the library. I sometimes make lists for grocery shopping.
(Mary C 10:28pm December 28, 2011)
Yes and no lol. I have a list of all the books that I own but I don't really make a list of what I've read (unless I've borrowed it and I want to make sure I don't rebuy it lol). I do make other lists but I'm not very consistent lol.
(Jeanne Sheats 10:30pm December 28, 2011)
I don't like written lists. I end up spending more time organizing lists then
actually working on them. Instead I maintain a mental list of things to do. If
I forget something it's not a priority. Books I want to read go to my Amazon
wish list. No pressure.
(Tanja Haack 10:31pm December 28, 2011)
sounds great
(Kathy Weber 10:56pm December 28, 2011)
I am not a list maker. I think about what I would like to do. I usually like to look through the books on Fresh Fiction and on Amazon.
(L Green 10:57pm December 28, 2011)
i don't like to make lists.
(Kathy Weber 10:57pm December 28, 2011)
What a nice way to end the year. Almost missed the chance to win.

Happy New Year.
(Pat Lieberman 11:58pm December 28, 2011)
I make several lists. One for the market, one for things to do and one for errands. Then I leave them home. After all, I make the lists so I won't forget anything and then I forget the lists. I am trying to do better.
(Kathleen Yohanna 1:00pm December 29, 2011)
Making lists is a never ending occupation. Forgetting to bring the list with me is a toss-up. Then I have to stretch and remember what room I was in making it in order to recall half the items. I call it my "To Didn't List".
(Alyson Widen 1:38pm December 29, 2011)
i just read the book that seems to call read me read ms first
(Brenda Hook 4:54pm December 29, 2011)
I make lists only to lose them halfway completed. I have now taken to leaving sticky notes all over the place (a little Hanzel and Gretel) but whatever works
(Linda Ray 10:19pm December 31, 2011)
Registered users may leave comments.
Log in or register now!