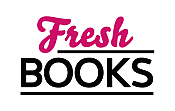 Read some great books in April...you'll be blooming!
Reviews
1 - 20 of 536 ( prev | next )
Someone to Care
by Mary Balogh
"A whirlwind of emotions anchored by some amazing characters and sensational storytelling!"
Posted April 13, 2018

SOMEONE TO CARE is the fourth book in Mary Balogh's Westcott series. The circumstances under which each couple in this WestcottRead more...



Beyond Scandal and Desire
by Lorraine Heath
"A tangled tale of revenge, family, and devotion!"
Posted April 12, 2018

BEYOND SCANDAL AND DESIRE is the first book in Lorraine Heath's Sins for All Seasons series. This is a scrumptious romance, but BEYOND SCANDAL AND DESIRE is also very much a tangled tale of revenge Read more...



The Designs of Lord Randolph Cavanaugh
by Stephanie Laurens
"Sensational and sexy, with a hint of mystery!"
Posted April 9, 2018

THE DESIGNS OF LORD RANDOLH CAVANAUGH is the first book in the Cavanaugh series by Stephanie Laurens. Although this is the first book in a series, readers might want to check out THE TAMING OF RYDER CAVANAUGH, since Ryder and Rand are brothers and both show up in Read more...



Death in the Stacks
by Jenn McKinlay
"An intriguing whodunit with fun characters, and an entire town full of suspects!"
Posted April 5, 2018

DEATH IN THE STACKS is the eighth book in Jenn McKinlay's Library Lover's Mystery series. This story is right up my alley because I love cozy mysteries and I work in a library. Working Read more...



My Once and Future Duke
by Caroline Linden
"An enticing story about a couple unexpectedly lucky in love!"
Posted April 4, 2018

MY ONCE AND FUTURE DUKE is the first book in Caroline Linden's Wagers of Sin series. As a woman who lost her parents at a young age, Sophie Graham had to learn to be resourceful Read more...



Hot and Badgered
by Shelly Laurenston
"Hilarious, action-packed, and nothing short of amazing!"
Posted April 1, 2018

HOT AND BADGERED is the first book in Shelly Laurenston's Honey Badgers Chronicles. As somebody who cried buckets of tears when Shelly Laurenston ended her PrideRead more...



So Over You
by Kate Meader
"Full of passion, fierce players with attitude, and a hard-won happy ending!"
Posted March 8, 2018

SO OVER YOU is the second book in Kate Meader's Chicago Rebels series centered around a hockey team full of hotties. This is the ideal book for readers who enjoy "second time around" love stories Read more...



The Haunting of Alcott Manor
by Alyssa Richards
"A fascinating tale of tragedy, ghosts, and soulmates!"
Posted March 3, 2018

THE HAUNTING OF ALCOTT MANOR is the first book in the Alcott Manor contemporary gothic romance series by Alyssa Richards. At the opening of this story, Gemma Stewart is going through a time of transition in Read more...



What the Earl Needs Now
by Michelle Willingham
"A scrumptious romance with a scarred hero who gets a second chance at love!"
Posted March 3, 2018

WHAT THE EARL NEEDS NOW is the second book in Michelle Willingham's The Earl Next Door series. This is a terrific book for readers who are fascinated by stories with wounded heroes, second-chance romances Read more...



Forbidden Song
by Brooklyn Ann
"A mix of sexy and sweet with complex characters who demand respect!"
Posted February 27, 2018

FORBIDDEN SONG is the fifth book in Brooklyn Ann's Hearts of Metal series about heavy metal musicians. This book, and series, in general, doesn't focus on rock star excess. FORBIDDEN SONG is a character-driven romance Read more...



The Big, Bad Billionaire
by Jackie Ashenden
"A big, bad wolf who is nothing without his beloved!"
Posted February 21, 2018

THE BIG, BAD BILLIONAIRE is the fourth book in Jackie Ashenden's Billionaire Fairy Tales series. Out of all the books in this series, I think that THE BIG, BAD BILLIONAIRE is closest to the classic Read more...



Wallflower Most Wanted
by Manda Collins
"A spellbinding historical romance and a fascinating mystery with a Hitchcockian flair!"
Posted February 20, 2018

WALLFLOWER MOST WANTED is the third book in the Studies in Scandal series by Manda Collins. I recommend reading this series in order. The first book in this series details how four young women -- Ivy, Daphne, Sophia, and Gemma -- arrive at the Beauchamp House in hopes of collecting Read more...



A Devil in Scotland
by Suzanne Enoch
"A magnificent tale of revenge that blossoms into a sensual gothic romance!"
Posted February 1, 2018

A DEVIL IN SCOTLAND is the third in Suzanne Enoch's No Ordinary Hero series. Suzanne Enoch provides a brief epilogue that explains how Callum MacCreath became estranged from his family, the circumstances that surrounded him leaving Scotland Read more...



The Hostess with the Ghostess
by E.J. Copperman
"A Perry Mason-like tale of legal intrigues and murder but with a paranormal twist!"
Posted January 31, 2018

THE HOSTESS WITH THE GHOSTESS is the ninth book in E.J. Copperman's Haunted Guesthouse cozy mystery series. Like with the previous Haunted Guesthouse mystery Read more...



Every Dog Has His Day
by Jenn McKinlay
"An enchanting story of a pack formed of people and pets, with a sizzling romance thrown in!"
Posted January 30, 2018

EVERY DOG HAS HIS DAY is the third book in Jenn McKinlay's Bluff Point contemporary romance series. Although it's part of a series, EVERY DOG HAS HIS DAY works as a standalone book. This may be Read more...



Heart of the Wolf
by Terry Spear
"HEART OF THE WOLF has a kickass heroine and a hero who must fight for his spot by her side."
Posted January 4, 2018

HEART OF THE WOLF is the first book in Terry Spear's Heart of the Wolf series. In HEART OF THE WOLF, the central story revolves around werewolf pack dynamics -- the good, the bad, and the ugly. Although Read more...



Duchess by Day, Mistress by Night
by Stacy Reid
"A sensual romance with explosive chemistry between this hero and heroine!"
Posted January 2, 2018

DUCHESS BY DAY, MISTRESS BY NIGHT is the first book in Stacy Reid's Rebellious Desires series. Stacy Reid is a new author for me, but this book has made me a fan. Georgiana Rutherford, the Duchess of Hardcastle and Rhys Tremayne aka "The Broker" are from two Read more...



Collision Course
by Marie Harte
"Strong female characters and a joyously torrid romance!"
Posted December 26, 2017

COLLISION COURSE is the fourth book in Marie Harte's Body Shop Bad Boys series. After becoming a mother early in life, Joey Reeves has known nothing but a life of hard work and responsibility ever since. Her Read more...



Tangled Up in Tinsel
by Candis Terry
"TANGLED UP IN TINSEL is a story with passion, amazing food, and great storytelling!"
Posted December 26, 2017

TANGLED UP IN TINSEL is the third book in Candis Terry's Sunshine Creek series. Even though there is a bit of family drama in TANGLED UP IN TINSEL that has obviously carried over from previous books, this Read more...



The Wicked Vampire
by Kate Baxter
"A sublimely wicked and wonderful romance about a vampire and the warrior who loves her!"
Posted December 15, 2017

THE WICKED VAMPIRE is the sixth book in Kate Baxter's Last True Vampire series. If this book were any hotter it would burst into flames. I'm thrilled that Kate Baxter finally has a story with a Read more...



Miranda Owen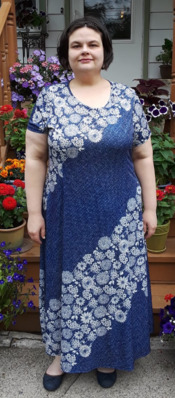 I work in a library and that helps my book addiction. My favorite genres are romance (just about any kind) and cozy mysteries. I also enjoy true crime books - especially time periods 1950 & earlier. I like anti-heroes, personal journey stories, character-driven stories, and ones with strong, smart female characters. I also enjoy graphic novels & manga. I am in several online book groups.
Features & Posts