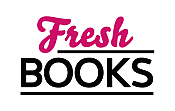 Best Reads for November include
Reviews
1 - 20 of 499 ( prev | next )
Alec Mackenzie's Art of Seduction
by Jennifer Ashley
"An exhilarating adventure full of devious plots and forbidden passion!"
Posted November 15, 2017

ALEC MACKENZIE'S ART OF SEDUCTION is book nine in Jennifer Ashley's Mackenzies historical romance series. I'm a huge Jennifer Ashley fan and have been waiting for this book for what seems like forever -- but it is everything I'd hoped it would be. There is Read more...



Snowbound in Starlight Bend
by Jennifer Ashley
"A sweet story and one hot cowboy for Christmas!"
Posted November 14, 2017

SNOWBOUND IN STARLIGHT BEND is a novella set in the world of Jennifer Ashley's Riding Hard contemporary romance series. The hero in this story is related to the Campbell family in the Riding Hard series Read more...



A Daring Arrangement
by Joanna Shupe
"A DARING ARRANGEMENT is a glorious and sensual Gilded Age romance to die for!"
Posted November 9, 2017

A DARING ARRANGEMENT is book one in Joanna Shupe's Four Hundred series. This is the first book I've ever read by Joanna Shupe, but this story is enthralling and has me eager to read more of her stories Read more...



The Scot Beds His Wife
by Kerrigan Byrne
"A pistol-packing and phenomenal heroine brings the Wild West to the Scottish Highlands!"
Posted October 11, 2017

THE SCOT BEDS HIS WIFE is book five in Kerrigan Byrne's Victorian Rebels series. Kerrigan Byrne seems to delight in putting her characters in almost unimaginably difficult circumstances, before eventually giving them an escape route. THE SCOT Read more...



Dreaming of a White Wolf Christmas
by Terry Spear
"An enchanting tale of kismet -- werewolf style!"
Posted October 10, 2017

DREAMING OF A WHITE WOLF CHRISTMAS is book one in Terry Spear's "White Wolf" series. For me, this book is reminiscent of and has much of what I love about, Terry Spear's "Silver Town" series. Little does Clara Hart know that when a cute Arctic wolf pup bites Read more...



No Time to Explain
by Kate Angell
"NO TIME TO EXPLAIN has one bad boy of baseball and one spectacular love story!"
Posted October 9, 2017

NO TIME TO EXPLAIN is book six in Kate Angell's Barefoot William series. Baseball hotshot Joe "Zoo" Zooker is like a modern-day rake. He is unapologetic about his party lifestyle or the bevy of beauties who eagerly serve Read more...



All I Want for Halloween
by Marie Harte
"Full of tricks, treats, and true love!"
Posted October 3, 2017

ALL I WANT FOR HALLOWEEN is a standalone romance but has many favorite characters from Marie Harte's "Donnigans" series. Harrison "Gear" Blackstone -- tv personality and all-around rugged hottie -- has been betrayed by his best friend and his woman at the opening of ALL I WANT FOR HALLOWEEN. When Read more...



A Christmas to Remember
by Lorraine Heath, Lisa Kleypas, Vivienne Lorret, Megan Frampton
"Charming characters, favorite tropes, and sensual stories mixed with a little Christmas cheer!"
Posted October 2, 2017

A CHRISTMAS TO REMEMBER is an entertaining anthology of historical romances by various authors with a Christmas theme, or take place around Christmas time. Each story has something that will appeal to historical romance fans -- including enemies-to-lovers, love at first sight, pretend romances that turn real, and second Read more...



The Essence of Malice
by Ashley Weaver
"A thrilling mystery with beguiling characters and to-die-for wardrobe changes!"
Posted September 29, 2017

THE ESSENCE OF MALICE is the fourth full-length novel in Ashley Weaver's utterly delicious Amory Ames mystery series. Milo and Amory are pulled into another mystery when Milo's former nanny asks for help. For Amory, and the Read more...



Stone Cold Fox
by Evangeline Anderson
"STONE COLD FOX is a story of sexual healing, magic, and one fine fox shifter!"
Posted September 29, 2017

STONE COLD FOX is the third book in Evangeline Anderson's Cougarville series. Reese Cooper is a fox shifter but, despite what this book's title might suggest, he is anything but cold. Jocasta "Jo" Ferrell is a woman who Read more...



Oh, Fudge!
by Nancy Coco
"Butterflies, bad guys, and fudge make a fun mix for mystery readers!"
Posted September 26, 2017

OH, FUDGE! is book five in Nancy Coco's Candy-Coated cozy mystery series featuring hotelier and fudge maker Allie McMurphy. Although this book is part of a series, readers new to the series should still be able to enjoy Read more...



Mating Bite
by Cynthia Eden
"An exquisitely gritty yet undeniably sexy tale of vampires and werewolves!"
Posted September 24, 2017

MATING BITE is book two in Cynthia Eden's "Bite" series. Cynthia Eden injects a little 1930s detective noir into this story about blood, sex, and monsters. Carter Sinclair is compelled by an evil vampire to find his supposed mate. It is not lost on Carter that the missing woman Read more...



Here Comes the Bride
by Hope Ramsay
"The runaway groom was the best thing to happen to this bride!"
Posted September 24, 2017

HERE COMES THE BRIDE is book three in Hope Ramsay's Chapel of Love series. Although it's part of a series, HERE COMES THE BRIDE works as a standalone story. This story opens with an almost idyllic Read more...



Leave The Night On
by Laura Trentham
"A must-read for contemporary romance fans that fires on all cylinders!"
Posted September 20, 2017

LEAVE THE NIGHT ON is book four in Laura Trentham's Cottonbloom series. This is the first book I've read by Laura Trentham, but LEAVE THE NIGHT ON has made me a fan. This is a book that will Read more...



Harley's Little Black Book
by Amanda Conner, Jimmy Palmiotti
"Harley saves the day with superheroes battling intergalactic troublemakers and demon hotties!"
Posted September 20, 2017

HARLEY'S LITTLE BLACK BOOK collects a six issue miniseries, with all stories written by Amanda Conner and Jimmy Palmiotti but including artwork by various artists, and including characters like Zatanna, Wonder Woman, Superman, Green Lantern, the DC Bombshells, and Lobo. Each story references characters or events from one of Read more...



Lady Eleanor's Seventh Suitor
by Anna Bradley
"A thrilling and sensual romance that should be a must-read for historical romance fans!"
Posted September 20, 2017

LADY ELEANOR'S SEVENTH SUITOR is book one in Anna Bradley's http://freshfiction.com/series.php?id=4223">Sutherland Sisters series. Although this series is connected to Anna Bradley's Sutherland Scandals books, readers unfamiliar with those books will still be able to read Read more...



Dark Legacy
by Christine Feehan
"An enchanting and deeply romantic love story, with magic galore, and danger lurking in the shadows!"
Posted September 19, 2017

DARK LEGACY is book 31 in Christine Feehan's Dark series. Dragomir Kozel is used to the life of a monk, surrounded by his warrior brothers, trying to find peace. For Emeline Sanchez, Dragomir is like a knight Read more...



Cougar Bait
by Evangeline Anderson
"A heroine who is both beauty and beast, and a hero who has brains, brawn, and romance in his heart!"
Posted September 19, 2017

COUGAR BAIT is book two in Evangeline Anderson's Cougarville series. For readers new to this series, Evangeline Anderson does a good job of explaining key terms. The term "Juvie" seemed a tad sketchy, when I first saw it, until Read more...



The Final Score
by Jaci Burton
"THE FINAL SCORE is a frankly fabulous romance with sizzle and substance!"
Posted September 13, 2017

THE FINAL SCORE is book thirteen in Jaci Burton's Play- by-Play series. Nathan Riley is the new hotshot QB for the San Francisco Sabres. Mia Cassidy is a clever entrepreneur. This is a terrific friends-to-lovers romance Read more...



When the Scoundrel Sins
by Anna Harrington
"A man who gets a second chance to be a hero, and a woman who is surprised by love!"
Posted August 28, 2017

WHEN THE SCOUNDREL SINS is book two in Anna Harrington's Capturing the Carlisles series. In the prologue to this tangled tale, Anna Harrington details how Quinton Carlisle epically screwed up when it comes to Annabelle Green. The disaster that Read more...



Miranda Owen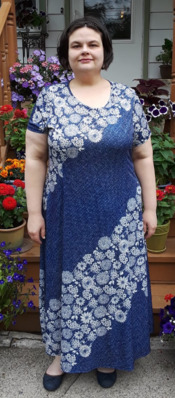 I work in a library and that helps my book addiction. My favorite genres are romance (just about any kind) and cozy mysteries. I also enjoy true crime books - especially time periods 1950 & earlier. I like anti-heroes, personal journey stories, character-driven stories, and ones with strong, smart female characters. I also enjoy graphic novels & manga. I am in several online book groups.
Features & Posts