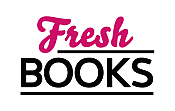 Read some great books in April...you'll be blooming!
Reviews
1 - 20 of 446 ( prev | next )
Playing Dirty
by Taryn Leigh Taylor
"Amazingly hot tale of love and hockey!"
Posted April 17, 2017

PLAYING DIRTY by Taryn Leigh Taylor works as a standalone romance, but readers who enjoy this book might want to go back at some point and read the previous book -- PLAYING TO WIN. When hotshot defenseman Cooper Mead hits on Read more...



Crossing The Friend Zone
by Kelly Eadon
"A modern-day rake makes for a delicious romance!"
Posted April 10, 2017

CROSSING THE FRIEND ZONE is the third and final book in Kelly Eadon's Belmont Beach series. CROSSING THE FRIEND ZONE is a sizzling romantic comedy, but also a little bit like the film THE ODD COUPLE. Being Read more...



Whatever You Need
by Barbara Longley
"A charming must-read with an unforgettable hero!"
Posted April 10, 2017

WHATEVER YOU NEED is book two in Barbara Longley's Haneys contemporary romance series. I love this book and simply adored this shy nice-guy hero. Although it takes a little bit before things get truly hot and Read more...



More Than a Feeling
by Erika Kelly
"MORE THAN A FEELING is a tantalizing tale of true love!"
Posted April 10, 2017

MORE THAN A FEELING is the fourth book in Erika Kelly's "Rock Star Romance" series. Family is a major theme in MORE THAN A FEELING, and Erika Kelly balances the betrayal and heartbreak with sexy fun and entertaining storytelling. Rock star Cooper Hood and girl-next-door Daisy Charbonneau Read more...



Caramel Crush
by Jenn McKinlay
"Laugh-out-loud slapstick humor with sinister shenanigans and moral depravity!"
Posted April 4, 2017

CARAMEL CRUSH is book nine in Jenn McKinlay's Cupcake Bakery cozy mystery series. As with other books in this series, Jenn McKinlay provides a plausible reason for cupcake maker and businesswoman Melanie Cooper to get involved in Read more...



Hometown Cowboy
by Sara Richardson
"A homespun tale of love and family!"
Posted April 4, 2017

HOMETOWN COWBOY is the first book in Sara Richardson's Rocky Mountain Riders series. This Rocky Mountain Riders series centers around the Cortez family. The Cortez brothers have a complicated history with each other, as well Read more...



Between a Wolf and a Hard Place
by Terry Spear
"A sweet and sexy small town romance with a paranormal twist!"
Posted April 4, 2017

BETWEEN A WOLF AND A HARD PLACE is book seven in Terry Spear's Silver Town Wolf paranormal romance series. All of the books in this Silver Town Wolf series are fun to read, but I Read more...



Injustice: Gods Among Us: Year Five Vol. 2
by Brian Buccellato
"A complex and harrowing tale of good versus evil"
Posted April 4, 2017

INJUSTICE: GODS AMONG US: YEAR FIVE VOL. 2 is what I expected, and wanted, the film BATMAN V SUPERMAN: DAWN OF JUSTICE to be. Writer Brian Buccellato tells a story that is more thought-provoking and cohesive than the recent film-version match-up between Batman and Superman. At a Read more...



Dragonmark
by Sherrilyn Kenyon
"An abundance of otherworldly delights, kickass characters, and dragon romance done right!"
Posted April 4, 2017

DRAGONMARK is book two in Sherrilyn Kenyon's Dragons Rising Trilogy, which is set within her Dark-Hunter world. Because Sherrilyn Kenyon's world-building is so intricate and because some familiar characters from other books show up Read more...



Lady Claire Is All That
by Maya Rodale
"An exhilarating romance with characters that fascinate!"
Posted April 4, 2017

LADY CLAIRE IS ALL THAT is book three in Maya Rodale's Keeping Up with the Cavendishes series. It is not necessary to have read the previous books in this series before reading LADY CLAIRE IS ALL THAT Read more...



Twist
by Kylie Scott
"TWIST is a book about the euphoria of new love, as well as the learning curves!"
Posted April 4, 2017

TWIST is book 2 in Kylie Scott's Dive Bar series. The first meeting between Joe Collins and Alex Parks is like a scene out of the TV show CATFISH. Alex believes she's visiting her out-of Read more...



Zero to Sixty
by Marie Harte
"ZERO TO SIXTY is a blast and a half, and a sweet and spicy romance!"
Posted April 4, 2017

ZERO TO SIXTY is book three in Marie Harte's Body Shop Bad Boys series. Sam Hamilton, like the rest of the guys working at Webster's Garage and just about any other big guy with tattoos, often gets Read more...



Falling Hard
by Pamela Clare
"A hot army hunk, great storytelling, and a sweet savory romance!"
Posted April 4, 2017

FALLING HARD is book three in Pamela Clare's Colorado High Country series. Even though this is the third book in a series, FALLING HARD works well as a standalone novel. Unbeknownst to Ellie Meeks, her next-door neighbor is an ex-military hottie who has book looking Read more...



If the Duke Demands
by Anna Harrington
"A daring heroine who delights in bedeviling the hero makes a delightful romance!"
Posted April 4, 2017

IF THE DUKE DEMANDS is the first book in Anna Harrington's Capturing the Carlisles series. IF THE DUKE DEMANDS opens with mystery, magic, seduction, and a case of mistaken identity at a masquerade ball. After the opening passionate vignette between Miranda and Sebastian, Anna Harrington quickly establishes Read more...



Play For Keeps
by L.P. Maxa
"A sweet story about family with a few sexy rock stars thrown in"
Posted April 4, 2017

PLAY FOR KEEPS is the sixth installment in L.P. Maxa's Devil's Share series. Although PLAY FOR KEEPS alternates focus between the various couples in the Devil's Share crew, the focus is on Read more...



Spurred On
by Sabrina York
"An intense, character-driven romance with some cowboy hotties thrown in."
Posted April 4, 2017

SPURRED ON is the third full-length book in Sabrina York's Stripped Down series. Reading the previous books in this series is not a necessity in order to enjoy this book, because Cody and Sidney's story is told Read more...



Fake Engagement Real Temptation
by Joya Ryan
"A fun and steamy romance set in a lush fantasyland!"
Posted March 31, 2017

FAKE ENGAGEMENT REAL TEMPTATION by Joya Ryan is book one in the Passion and Protection series. This book will appeal to readers who enjoy the trope involving the heroine hooking up with her brother's friend. Carrie Morgan was jilted but decides to go on her honeymoon anyway Read more...



The Billionaire Beast
by Jackie Ashenden
"Scorching and imaginative retelling of a classic fairytale!"
Posted March 21, 2017

THE BILLIONAIRE BEAST is book two in Jackie Ashenden's Billionaire Fairytales series. After reading THE BILLIONAIRE BEAST, I was anxious to check out the previous book that I missed the first time around. As a reader, new Read more...



Harley Quinn Vol. 1: Die Laughing (Rebirth)
by Amanda Conner, Jimmy Palmiotti
"Zombies, aliens, and punk rock mixed with a little murder and mayhem - hooray!"
Posted March 21, 2017

HARLEY QUINN VOL. 1: DIE LAUGHING (REBIRTH) by Amanda Conner and Jimmy Palmiotti collects issues of HARLEY QUINN 1 -- 6. I wasn't sure, initially, what changes this DC "Rebirth" might make to this series. Thankfully, for fans like me, continuity is maintained with only minor changes like Harley having Read more...



Third Time's a Crime
by Diana Orgain
"A simply sensational spooky cozy mystery!"
Posted March 20, 2017

THIRD TIME'S A CRIME is book 3 in Diana Orgain's Love or Money cozy mystery series. Former police officer Georgia Thornton is back with her boyfriend Scott for another stint in a reality TV show called Read more...



Miranda Owen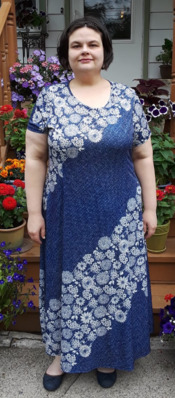 I work in a library and that helps my book addiction. My favorite genres are romance (just about any kind) and cozy mysteries. I also enjoy true crime books - especially time periods 1950 & earlier. I like anti-heroes, personal journey stories, character-driven stories, and ones with strong, smart female characters. I also enjoy graphic novels & manga. I am in several online book groups.
Features & Posts