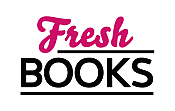 Lots of Love in February
Reviews
1 - 20 of 627 ( prev | next )
Devil's Daughter
by Lisa Kleypas
"A devil of a good time with enchanting characters and a delicious romance!"
Posted February 18, 2019

DEVIL'S DAUGHTER is a "Ravenels meet The Wallflowers" novel by Lisa Kleypas. These main characters wind up being so much different than I expected them to be. Phoebe, Lady Clare is a widow with two young children to take care of. About a million years ago, West Ravenel was Read more...



The Wedding Night Before Christmas
by Kati Wilde
"A hot and sweet Christmas treat!"
Posted February 13, 2019

THE WEDDING NIGHT BEFORE CHRISTMAS is a standalone contemporary romance written by Kati Wilde. This story features a marriage of convenience and it has everything I love most about that classic trope. Because of the grave wrong done to his late mother, Caleb Read more...



Mystic
by Cheryl Brooks
"Comic book thrills and a scintillating super-galactic romance!"
Posted February 13, 2019

MYSTIC is the second book in the Cat Star Legacy series by Cheryl Brooks. There is an exotic quality about Zetithian hottie Aidan Banadänsk, with his magical abilities inherited from his mother, and Read more...



Moonlight Scandals
by Jennifer L. Armentrout
"A psychological stunner and decadent gothic romance!"
Posted February 13, 2019

MOONLIGHT SCANDALS is the third book in Jennifer L. Armentrout's de Vincent series. This is a fabulous example of a contemporary gothic romance and I love it. The de Vincent family is synonymous Read more...



Murder, She Meowed
by Liz Mugavero
"A tangled tale of family chaos mixed with murder most foul!"
Posted February 13, 2019

MURDER, SHE MEOWED is the seventh book in Liz Mugavero's Pawsitively Organic cozy mystery series. The backdrop to this mystery is Kristan "Stan" Connor's upcoming wedding and the battle with her well Read more...



The Way You Love Me
by Miranda Liasson
"This hero and heroine finds purpose and passion together!"
Posted February 11, 2019

THE WAY YOU LOVE ME is the second book in Miranda Liasson's Angel Falls series. Gabby Langdon and Caden Marshall find each other at the moment in their lives when they're both at a crossroads. Both Read more...



Bones Behind the Wheel
by E.J. Copperman
"Hitchcock flair, fun, and thrills make for a fab mystery!"
Posted January 24, 2019

BONES BEHIND THE WHEEL is the tenth book in E.J. Copperman's Haunted Guesthouse paranormal cozy mystery series. It's a common thing, in a mystery, for a character to discover a skeleton Read more...



Deadly Class Volume 1
by Rick Remender
"Disorienting, intriguing, and full of deadly characters!"
Posted January 17, 2019

Marcus Arguello is an orphan who gets sent to a special school, but he is no Harry Potter, and Kings Dominion Atelier of the Deadly Arts is no Hogwarts. Set in 1987, DEADLY CLASS VOLUME 1 has more in common with THE BASKETBALL DIARIES by Jim Carroll and OH THE Read more...



Texas Legacy
by Lorraine Heath
"A sweet and sexy western romance that will give you cowboy dreams!"
Posted January 17, 2019

TEXAS LEGACY is a novella that's part of Lorraine Heath's Texas Trilogy series. TEXAS LEGACY is a book about second chances, love, and family. Rawley Read more...



All I Want for Christmas Is a Cowboy
by Jessica Clare
"A perfect holiday treat for romance fans!"
Posted January 9, 2019

ALL I WANT FOR CHRISTMAS IS A COWBOY is a standalone Christmas-themed contemporary romance by Jessica Clare. This book checks so many boxes for me: feel-good holiday romance, sweet cowboy hero, and compelling amnesia trope. At the opening of this story Read more...



Cowboy Wolf Trouble
by Kait Ballenger
"Cinematic cowboy cool meets a hot and steamy paranormal romance for the win!"
Posted January 8, 2019

COWBOY WOLF TROUBLE is the first book in the Seven Range Shifters series by Kait Ballenger. The first book in a series is usually a mixed bag - a lot of basic info to convey Read more...



Midnight Bite
by Cynthia Eden
"A charming vampire prince, tons of passion, and evil lurking around every corner!"
Posted January 3, 2019

MIDNIGHT BITE is a standalone paranormal romance by Cynthia Eden. This is very different from the types of stories Cynthia Eden normally writes. There are no serial killers or lab experiments gone very, very wrong. This book has a kind of fairy tale Read more...



Staged
by Olivia Cunning
"A love story that is both tender and torrid with superb storytelling!"
Posted January 3, 2019

STAGED is the third book in Olivia Cunning's Exodus End World Tour series about the trials and tribulations of rock stars and their fascinating love lives. I recommend reading this series in order Read more...



The Christmas Key
by Lori Wilde
"A moving holiday tale of forgiveness and a romance that is fun, sexy, and sweet!"
Posted January 3, 2019

THE CHRISTMAS KEY is the ninth book in Lori Wilde's Twilight, Texas series. Christmas is the backdrop to this tale of a wounded soldier who embarks on a heartfelt mission and finds his Read more...



Heart Throb
by Brooklyn Ann
"An independent lady, a gothic hero, and plenty of rock star sexiness!"
Posted January 3, 2019

HEART THROB is the seventh book in Brooklyn Ann's Hearts of Metal series. This book works as a standalone story, but because a particular event is frequently referenced, reading Read more...



What a Widow Wants
by Jenna Jaxon
"A gripping story of love that won't be denied and hard-fought happiness!"
Posted January 3, 2019

WHAT A WIDOW WANTS is the third book in Jenna Jaxon's Widows' Club series. Even though it is part of a series, WHAT A WIDOW WANTSRead more...



A Firefighter's Christmas Gift
by Vivian Arend
"A swoon-worthy firefighter hottie and tons of Christmas cheer!"
Posted December 20, 2018

A FIREFIGHTER'S CHRISTMAS GIFT is the first story in Vivian Arend's Holidays in Heart Falls series, which is a spin-off of her Heart Falls series. Some characters from previous books show Read more...



A Shifter Christmas Carol
by Jennifer Ashley
"A perfect tale of Christmas ghosts and Shifter heart!"
Posted December 15, 2018

A SHIFTER CHRISTMAS CAROL is a delightful retooling of a classic Christmas story. As Dylan Morrisey is quick to point out -- he is no Ebenezer Scrooge. In A SHIFTER CHRISTMAS CAROL Dylan is visited by three Christmas "ghosts" in the guise of friends he knows. These ghosts visit scenes from Read more...



Don't Love A Liar
by Cynthia Eden
"A thrill ride full of unexpected twists and turns!"
Posted December 13, 2018

DON'T LOVE A LIAR is the second book in Cynthia Eden's scintillating Dark Sins series. Remy St. Clair first appeared in the previous book in the series, Read more...



Someone to Trust
by Mary Balogh
"Superlative storytelling, with charismatic characters, and an enchanting love story!"
Posted December 13, 2018

SOMEONE TO TRUST is the fifth book in Mary Balogh's Westcott series. Colin Handrich, Baron Hodges is my favorite type of hero. Colin possesses an affable charm with an infectious smile and good looks to match his Read more...



Miranda Owen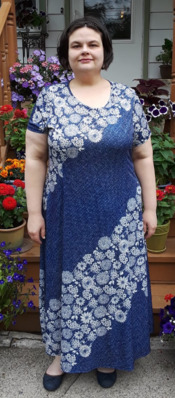 I work in a library and that helps my book addiction. My favorite genres are romance (just about any kind) and cozy mysteries. I also enjoy true crime books - especially time periods 1950 & earlier. I like anti-heroes, personal journey stories, character-driven stories, and ones with strong, smart female characters. I also enjoy graphic novels & manga. I am in several online book groups.
Features & Posts