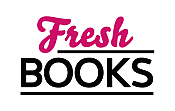 March Books to ROAR over!
Reviews
1 - 20 of 734 ( prev | next )
She Loves Me
by Melissa Foster
"A captivating character-driven romance with a delightful mix of sexy and sweet!"
Posted March 19, 2020


SHE LOVES ME is the third book in Melissa Foster's "Harmony Pointe" series. Although I hadn't read the previous books in this series, I was still able to follow along and enjoy SHE LOVES ME. Piper Dalton and Harley Dutch have known each Read more...



Dear Enemy
by Kristen Callihan
"A deeply moving and unconventional romance that I wholeheartedly recommend!"
Posted March 18, 2020


DEAR ENEMY is a standalone contemporary romance by Kristen Callihan. I don't normally take a chance on "enemies-to- lovers" stories, but I'm a fan of Kristen Callihan's previous books so I thought I'd check this one out. There Read more...



Crossing The Line
by Cynthia Eden
"This book serves up danger, spies, and mystery with a hefty helping of sexy sizzle!"
Posted March 17, 2020


CROSSING THE LINE is the seventh book in Cynthia Eden's Wilde Ways series. I always find a Cynthia Eden book entertaining, but some I love more than others. I loved reading CROSSING THE LINE! This works as a standalone story, but there has been Read more...



Badger to the Bone
by Shelly Laurenston
"A delectable morsel of hilarity, amazing characters, and vengeance!"
Posted March 16, 2020


BADGER TO THE BONE is the third book in Shelly Laurenston's "Honey Badger Chronicles" paranormal series. Like many of Shelly Laurenston's books – BADGER TO THE BONE has something that will appeal to everyone and not just romance fans. I see the romance Read more...



Buried to the Brim
by Jenn McKinlay
"A fast-paced and sparkling mystery!"
Posted March 16, 2020


BURIED TO THE BRIM is the sixth book in Jenn McKinlay's "Hat Shop" cozy mystery series set in England. Even though this is part of a series, Jenn McKinlay is able to bring readers new to the series – like me – up to speed Read more...



Love Hard
by Nalini Singh
"A must-read for fans of contemporary romance, great storytelling, and amazeballs characters!"
Posted March 12, 2020


LOVE HARD is the third book in Nalini Singh's "Hard Play" series. Although the two main characters in LOVE HARD never had any deep loathing for each other, I think this story might still appeal to readers who Read more...



Finally
by L.P. Maxa
"Everything I want – guilty pleasure angsty goodness, super sexy, electrifying emotional connections!"
Posted March 11, 2020


FINALLY is the ninth book in L.P. Maxa's "RiffRaff Records" series. While I don't think it's absolutely necessary to have read every book in this series to enjoy FINALLY, I think reading LOYALTY first is imperative. Each book features one Read more...



Wicked Cowboy Wolf
by Kait Ballenger
"WICKED COWBOY WOLF has a dark and dangerous hero with a hidden heart of gold!"
Posted February 29, 2020


WICKED COWBOY WOLF is the third book in Kait Ballenger's "Seven Range Shifters" series. Blood is a catalyst for this hero and heroine getting together – specifically the heroine's blood and the way it's being used and sought as a weapon Read more...



Death with a Dark Red Rose
by Julia Buckley
"A superbly sinister contemporary gothic mystery with great characters!"
Posted February 23, 2020


DEATH WITH A DARK RED ROSE is the fifth book in Julia Buckley's "Mystery Writer's Apprentice" series. With each book in this series, the circle of friends for the main character keeps expanding. This time around, Lena and her friends are looking into Read more...



You Had Me at Wolf
by Terry Spear
"A winter wonderland of adventure and plenty of wolf-on-wolf wooing!"
Posted February 21, 2020


YOU HAD ME AT WOLF is the first book in Terry Spear's "Wolff Brothers" series set in her wolf shifter-run Silver Town. For me, YOU HAD ME AT WOLF is evocative of some of my favorite books, films, and TV shows of the 1950s Read more...



A Highlander in a Pickup
by Laura Trentham
"Certified highlander hotness with great storytelling and a couple with a chemistry that's explosive!"
Posted February 20, 2020


A HIGHLANDER IN A PICKUP is the second book in Laura Trentham's "Highland, Georgia" series about Scottish transplanted characters discovering a small town in Georgia and being surprised to find love. Even though this book is part of Read more...



Chasing Cassandra
by Lisa Kleypas
"CHASING CASSANDRA has a couple with an electric connection and superb storytelling!"
Posted February 18, 2020


CHASING CASSANDRA is the sixth book in the "Ravenels" series by Lisa Kleypas. For much of this book, I thought "Captivated by Cassandra" or "Haunted by Cassandra" would have been a more appropriate title. Tom Severin is an intellectually gifted and, at times Read more...



Penny's Protector
by Ruby Dixon
"A hot hero who's a mix of errant knight and fierce dragon - hooray!"
Posted February 13, 2020


PENNY'S PROTECTOR is the tenth book in Ruby Dixon's "Icehome" erotic fantasy series about aliens and the women who love them. S'bren rates up there with Vektal as one of my favorite heroes so far in Ruby Dixon's Ice Read more...



The Kissing Game
by Marie Harte
"A sublimely sexy tale of hearts, flowers, and a hot mechanic!"
Posted February 12, 2020


THE KISSING GAME by Marie Harte is a standalone novel but connected to her "Body Shop Bad Boys" books and that world. Fans of that series have been anxiously waiting for Rena Jackson and Axel Heller to get together. He's been low key enthralled by Read more...



Iron Master
by Jennifer Ashley
"A terrific tale of magic and family with an epic love story!"
Posted February 11, 2020


IRON MASTER is the twelfth book in Jennifer Ashley's "Shifters Unbound" paranormal romance series. Stuart Reid is a Dark Fae and Peigi is a bear Shifter. These two wouldn't normally have an occasion to mix, except when circumstances threw them together and they Read more...



Ghost Of A Chance
by Cynthia Eden
"A twisted and terrifying tale of revenge with a sensual and unconventional love story!"
Posted February 7, 2020


GHOST OF A CHANCE is the sixth book in Cynthia Eden's addictive "Wilde Ways" romantic suspense series. James Smith aka Ghost was first mentioned in THE HEART YOU BREAK, and he's been intriguing readers ever since Read more...



Summer Secrets
by Jill Sanders
"A thrilling mix of mystery and romance!"
Posted February 7, 2020


SUMMER SECRETS is the third book in the "Wildflowers" series by Jill Sanders. Since some of the things referenced in SUMMER SECRETS happened in previous books, it's a good idea to read this series in order. The Costa brothers initially stake out a summer camp Read more...



Sealed Off
by Barbara Ross
"A mix of mysteries set in the past and present to entice and engage mystery fans!"
Posted February 6, 2020


SEALED OFF is the eighth book in the "Maine Clambake" cozy mystery series by Barbara Ross. There are two main mysteries in SEALED OFF – a murder set in the present, and the fate of the woman out of the pages of a discovered journal in a Read more...



A Reluctant Bride
by Jess Michaels
"A classic love story with enough surprises and adventure to make it irresistible!"
Posted February 1, 2020


A RELUCTANT BRIDE is the first book in the "Shelley Sisters" series by Jess Michaels. I loved this story because it had many elements of a classic historical romance, but with a few surprises and an erotic edge. Anne, Juliana, Thomasina Shelley are triplets and extremely close Read more...



Scot Under the Covers
by Suzanne Enoch
"Intrigue, imaginative storytelling, and a fiery romance!"
Posted January 31, 2020


SCOT UNDER THE COVERS is the second book in Suzanne Enoch's "Wild Wicked Highlanders" series about three Scottish brothers reconnecting with their estranged English mother. Initially, in SCOT UNDER THE COVERS, Miranda Harris is determined to think the worst of Aden MacTaggert in much the Read more...



Miranda Owen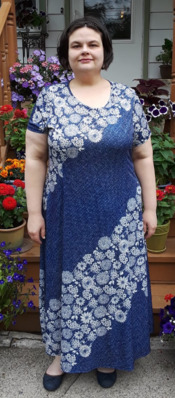 I work in a library and that helps my book addiction. My favorite genres are romance (just about any kind) and cozy mysteries. I also enjoy true crime books - especially time periods 1950 & earlier. I like anti-heroes, personal journey stories, character-driven stories, and ones with strong, smart female characters. I also enjoy graphic novels & manga. I am in several online book groups.
Features & Posts
19 comments posted.

Re: A Crafter Hooks a Killer (11:24am July 22):

Nice collection of cozies :)

Re: The Desires of A Duke (1:50pm December 13, 2017):

Devil Cynster, Duke of St. Ives :)

Re: Undercover Attraction (4:17pm November 28, 2017):

Jennifer Ashley's Mackenzies, Mary Balogh's Westcotts,
Vivian Arend's Colemans, Stephanie Laurens' Cynsters

Re: Once Upon A Ghost (5:24pm October 10, 2017):

Sounds good!

Re: Dreaming of a White Wolf Christmas (1:45pm October 6, 2017):

Love Terry Spear's werewolf books!

Re: Elliott Redeemed (12:25pm September 5, 2017):

Play by Kylie Scott & Wicked Beat by Olivia Cunning

Re: Brazilian Capture (2:12pm May 22, 2017):

My fav Almodovar film is Flower of My Secret. I liked the
adaptation from a billion years ago of the Anne of Green
Gables series. I loved the book version of The Shining
more than the film. I love just about any of the Jane
Eyre adaptations but the Fassbender version with it's
switched around format gets the mood exactly right.

Re: The Thief Steals Her Earl (2:58pm September 22, 2016):

Yes! This is what I live for - witty and intelligent
characters. Love Stephanie Laurens' heroines because they
are intelligent and look at the big picture. Love witty
dialogue like in a Celeste Bradley novel or Claudia Dain's
Courtesan Chronicles series.

Re: This Loving Feeling (1:36pm July 21, 2016):

Sounds good, and I love small town romance.

Re: Fire Danger (1:35pm July 21, 2016):

Always fascinated by banshees and Medusa. Heard of Wyvern
but never read a story with one.

Re: Torn (1:33pm July 21, 2016):

I have the Ward and Ione books but haven't had time to read
yet. In the Lara Adrian series - Tegan & Rio are my fav
heroes/books. :)

Re: Billionaire in Wolf's Clothing (4:33pm July 7, 2016):

So excited about this - love billionaires & love werewolf
books. :)

Re: Missed Connections (2:35pm June 14, 2016):

I never really understood the whole "step-brother"
romance phenomenon. I mean I guess there's no biological
connection so one level of ick is removed but....I don't
know. I read a story once by Red Garnier about a man and
woman who were not biologically related & didn't have a
"step-" connection, but the guy's family always looked at
the woman and her sister as family and tried to treat
them that way and force the future H/h to fit that mold.
They became friends in their youth and suppressed their
natural attraction that developed over time organically.
But to me, that's different.

Re: Test Drive (6:38pm June 8, 2016):

Yes to all of the above. This book is a lot of fun & I liked
Johnny's sweet/sexy mix. Really loo forward to next one.

Re: The Progeny (3:43pm June 2, 2016):

Sounds like an interesting topic.

Re: Bride of a Distant Isle (9:45pm March 25, 2016):

LOVE gothic romances. First I read was Juniper Hill by
Dorothy Daniels. :)

Re: Runaway Vampire (6:28pm February 25, 2016):

Nice interview! :)

Re: Secret Sisters (5:03pm December 8, 2015):

Great info & article :)

Re: The Secret Mistress (2:03pm July 31, 2012):

I love beta heroes as well as alpha types. One of my favorite beta heroes is Reggie from "The Pursuit of Marriage" by Victoria Alexander. He's a sweetie, good to his family, a loyal friend, and very easy going. After wearing his heart on his sleeve too many times, he invents an alpha alter-ego to try and win him love. His friends help spread stories of his supposed exploits to help him out because they want to help him since he's such a good friend and a good guy. Very funny story. My favorite beta hero.