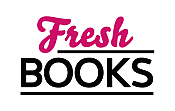 Jump into Autumn with these great books out in October!
Reviews
1 - 20 of 597 ( prev | next )
Stranger in His Bed
by Lauren Canan
"A scrumptious and sensual story for romance fans!"
Posted October 18, 2018

STRANGER IN HIS BED is the fifth book in Lauren Canan's Masters of Texas series but it works as a standalone story as well. This book is a fabulous mix of a few classic romance tropes: a marriage of convenience, a fake Read more...



Blood Fury
by J.R. Ward
"An out-of-this-world tale of unrequited love done right with two sizzling vampire romances!"
Posted October 13, 2018

BLOOD FURY is the third book in J.R. Ward's Black Dagger Legacy series. With most books in this series I usually recommend reading the series in order, but even though doing so Read more...



Marriage Lessons
by Katie Allen
"A sensational, sexy, and immensely entertaining friends-to-lovers romance!"
Posted October 10, 2018

MARRIAGE LESSONS is the third book in Katie Allen's "Off Guard" series. This is technically a romance that develops between a boss and his employee, but I think it's much more of a classic and exquisite friends-to-lovers story. Gallery Read more...



The Murder at Mandeville Hall
by Stephanie Laurens
"A perplexing and enthralling historical mystery!"
Posted October 10, 2018

THE MURDER AT MANDEVILLE HALL is the seventh book in the Casebook of Barnaby Adair series by Stephanie Laurens. I love the setting in this installment of Stephanie Laurens' mystery series featuring Barnaby Adair Read more...



A Billionaire Wolf for Christmas
by Terry Spear
"Danger and holiday delights are perfectly balanced in this tale of werewolf doctors in love!"
Posted October 10, 2018

A BILLIONAIRE WOLF FOR CHRISTMAS is the second book in Terry Spear's Billionaire Wolf series. Terry Spear paints a cozy scene as Dr. Aidan Denali and Dr. Holly Gray fall in love during the Christmas season, cuddle, wrap presents, and share their Read more...



Midnight with the Devil
by Emma Castle
"An erotic invitation that romance fans must accept!"
Posted October 4, 2018

MIDNIGHT WITH THE DEVIL is a standalone romance by Emma Castle. Lucien Star aka Lucifer is the ultimate bad boy. When Diana Kingston makes a deal with the devil to save her father, she finds how delicious it is to be in Lucien Read more...



Batman: White Knight
by Sean Murphy
"An incredible visual, cerebral, and emotional tour de force of comic book fabulousness!"
Posted October 4, 2018

BATMAN: WHITE KNIGHT written and drawn by Sean Murphy is nothing less than extraordinary. When I first heard about this book, I knew I had to read it because I'm a huge Joker and Harley Quinn fan. This is one of the best Joker stories out there. Before this Read more...



A Dark and Twisting Path
by Julia Buckley
"A gripping mystery that keeps the reader guessing and hanging on every word!"
Posted September 28, 2018

A DARK AND TWISTING PATH is the third book in Julia Buckley's Writer's Apprentice mystery series. In this installment of Julia Buckley's contemporary gothic mystery series, paranoia is a big theme Read more...



Rebel Hard
by Nalini Singh
"A Jane Austen-inspired story yet uniquely and fabulously a Nalini Singh one as well!"
Posted September 27, 2018

REBEL HARD is the second book in Nalini Singh's Hard Play series. The events in REBEL HARD run parallel to those in the previous book Read more...



A Notorious Vow
by Joanna Shupe
"An enthralling tale of a heroine's desperation leading to love and freedom!"
Posted September 27, 2018

A NOTORIOUS VOW is the third book in Joanna Shupe's "Four Hundred" series set in New York City during the Gilded Age. This story features a hero and heroine who would like nothing better than to be left alone, but scheming family Read more...



No Kissing Under the Boardwalk
by Kate Angell
"A powerful, breathtaking, and romantic story!"
Posted September 27, 2018

NO KISSING UNDER THE BOARDWALK is the seventh book in Kate Angell's "Barefoot William" series. I love Kate Angell's "Barefoot William" books, but this story is a little different from all the previous books in this series. The things that stayed Read more...



All the Way
by Kristen Proby
"A story with a lot of sizzle and a few scares to entrance readers!"
Posted September 27, 2018

ALL THE WAY is the first book in Kristen Proby's "Romancing Manhattan" series. London Watson is a glamorous dancer and star of Broadway, and her personal life is just as dramatic as any role she's played on the stage. London's Read more...



Twilight Desires
by Amanda Ashley
"An outstanding contemporary gothic tale of love and vampires!"
Posted September 13, 2018

TWILIGHT DESIRES is the third book in Amanda Ashley's intriguing "Morgan's Creek" series about love and vampires. For background information on two of the central supporting characters, as well as the town of Morgan's Creek, readers should read AS TWILIGHT Read more...



Hitting the Books
by Jenn McKinlay
"A brilliant mash-up of gothic and cozy mystery goodness!"
Posted September 13, 2018

HITTING THE BOOKS is the ninth book in Jenn McKinlay's Library Lover's cozy mystery series. HITTING THE BOOKS is loads of fun for cozy mystery Read more...



Taking a Shot
by Taryn Leigh Taylor
"A super sexy hockey romance with a hero you'll fall for!"
Posted September 13, 2018

TAKING A SHOT is the first book in Taryn Leigh Taylor's "Montana Wolfpack" series about delicious hockey hotties. This story starts out with a good girl looking for a bad boy. Event Director Chelsea London and pro hockey player, and team newbie Read more...



Maverick
by Cheryl Brooks
"An alien-tastic extravaganza with a lot of laughs, thrills, and a great love story!"
Posted September 9, 2018

MAVERICK is the first book in the Cat Star Legacy series by Cheryl Brooks. Although this is second generation/spin-off series from this author's Cat Star Read more...



An Act of Villainy
by Ashley Weaver
"A masterpiece of misdirection, evil intentions, and terrifically twisted characters!"
Posted September 5, 2018

AN ACT OF VILLAINY is the fifth book in Ashley Weaver's Amory Ames historical mystery series. This series is normally packed full of assorted personal dramas both large and small, so having a Read more...



One Perfect Kiss
by Jaci Burton
"Equal parts sweet and sexy with top-notch characters!"
Posted September 5, 2018

ONE PERFECT KISS is the eighth book in Jaci Burton's Hope series about romance in a small town. When history teacher and football coach hottie Zach Powers and English teacher Josie Barnes lock Read more...



Harley & Ivy Meet Betty & Veronica
by Paul Dini
"A farcical and fabulous tale of two classic female friendships!"
Posted September 5, 2018

HARLEY & IVY MEET BETTY & VERONICA collects a six-issue set following the antics of two classic friendships -- whacky anti-hero Harley Quinn and supervillain Poison Ivy, and everyone's favorite girl-next-door Betty Cooper and rich girl Veronica Lodge. This story will Read more...



The Governess Game
by Tessa Dare
"THE GOVERNESS GAME has characters who are flawed but fabulous and unforgettable!"
Posted September 2, 2018

THE GOVERNESS GAME is the second book in Tessa Dare's Girl Meets Duke series. Chase Reynaud is a rake -- specifically he's Alexandra Mountbatten's "Bookshop Rake." One chance meeting at a bookshop and Alex Read more...



Miranda Owen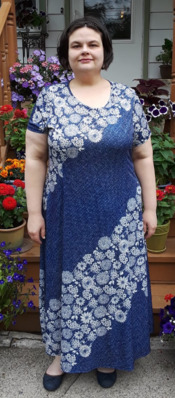 I work in a library and that helps my book addiction. My favorite genres are romance (just about any kind) and cozy mysteries. I also enjoy true crime books - especially time periods 1950 & earlier. I like anti-heroes, personal journey stories, character-driven stories, and ones with strong, smart female characters. I also enjoy graphic novels & manga. I am in several online book groups.
Features & Posts