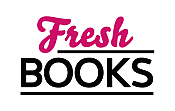 No fooling, it's April books!
Reviews
1 - 20 of 636 ( prev | next )
Justice League Dark Vol. 1: The Last Age of Magic
by James Tynion IV
"A diverse group of heroes, a fascinating story, and creatures out of a Clive Barker hellscape!"
Posted April 11, 2019

JUSTICE LEAGUE DARK VOL. 1: THE LAST AGE OF MAGIC written by James Tynion IV and illustrated by Alvaro Martinez Bueno is a story that even readers new to this group can still enjoy. I've heard about the "Justice League Dark" world Read more...



In A Badger Way
by Shelly Laurenston
"Laughs, badasses, and a satisfying romance!"
Posted March 29, 2019

IN A BADGER WAY is the second book in Shelly Laurenston's Honey Badger Chronicles series. Although it is part of a series with characters from Laurenston's "Pride" series making appearances as well Read more...



Guarding Gwen
by Cynthia Eden
"A story as sexy and entertaining as it is packed full of surprises!"
Posted March 29, 2019

GUARDING GWEN is the follow-up to PROTECTING PIPER. This is a perfect story for romance fans who love a "second chance romance" storyline with a little danger thrown in. When movie star Gwen Solomon is threatened with extortion and more by a Read more...



A Stranger in Alcott Manor
by Alyssa Richards
"The hauntings in are scary, but the humans are scarier."
Posted March 28, 2019

A STRANGER IN ALCOTT MANOR is the third book in the Alcott Manor series by Alyssa Richards. Each book in this "Alcott Manor" series strikes a slightly different note -- but the star of the Read more...



Something Read Something Dead
by Eva Gates
"A phenomenal mystery and a bridal nightmare of epic proportions!"
Posted March 28, 2019

SOMETHING READ SOMETHING DEAD is the fifth book in the Lighthouse Library cozy mystery series by Eva Gates. Librarian Lucy Richardson has inserted herself into several murder investigations. Each time, with the best intentions Read more...



Virgin Wife
by Alexa Riley
"VIRGIN WIFE is erotic, amazing, and the kind of story I want more of."
Posted March 28, 2019

VIRGIN WIFE by Alexa Riley is the companion book to VIRGIN HUSBAND. In the previous book, readers are introduced to best friends Savannah and Aiden who have a marriage of convenience due to Read more...



It's Getting Scot in Here
by Suzanne Enoch
"The perfect book for historical romance lovers!"
Posted March 21, 2019

IT'S GETTING SCOT IN HERE is the first book in Suzanne Enoch's Wild Wicked Highlanders series. This story opens with a tale that's like a fairy tale gone wrong. Many years Read more...



A Conquest Impossible To Resist
by Stephanie Laurens
"A tale of horses, scoundrels, and a dazzling mix of romance and mystery!"
Posted March 19, 2019

A CONQUEST IMPOSSIBLE TO RESIST is the seventh book in the Cynster Next Generation series by Stephanie Laurens. If there's one thing Prudence Cynster knows, it's horses. On the hunt for quality horses for her family Read more...



The Whole Package
by Marie Harte
"Superb storytelling and an awesome alpha hero!"
Posted March 7, 2019

THE WHOLE PACKAGE is the first book in Marie Harte's Movin' On series built around a small business created and run by military veterans. Due to his older brother, and business partner, Cash playing hero, Reid Griffith's moving business Vets on Read more...



Devil's Daughter
by Lisa Kleypas
"A devil of a good time with enchanting characters and a delicious romance!"
Posted February 18, 2019

DEVIL'S DAUGHTER is a "Ravenels meet The Wallflowers" novel by Lisa Kleypas. These main characters wind up being so much different than I expected them to be. Phoebe, Lady Clare is a widow with two young children to take care of. About a million years ago, West Ravenel was Read more...



The Wedding Night Before Christmas
by Kati Wilde
"A hot and sweet Christmas treat!"
Posted February 13, 2019

THE WEDDING NIGHT BEFORE CHRISTMAS is a standalone contemporary romance written by Kati Wilde. This story features a marriage of convenience and it has everything I love most about that classic trope. Because of the grave wrong done to his late mother, Caleb Read more...



Mystic
by Cheryl Brooks
"Comic book thrills and a scintillating super-galactic romance!"
Posted February 13, 2019

MYSTIC is the second book in the Cat Star Legacy series by Cheryl Brooks. There is an exotic quality about Zetithian hottie Aidan Banadänsk, with his magical abilities inherited from his mother, and Read more...



Moonlight Scandals
by Jennifer L. Armentrout
"A psychological stunner and decadent gothic romance!"
Posted February 13, 2019

MOONLIGHT SCANDALS is the third book in Jennifer L. Armentrout's de Vincent series. This is a fabulous example of a contemporary gothic romance and I love it. The de Vincent family is synonymous Read more...



Murder, She Meowed
by Liz Mugavero
"A tangled tale of family chaos mixed with murder most foul!"
Posted February 13, 2019

MURDER, SHE MEOWED is the seventh book in Liz Mugavero's Pawsitively Organic cozy mystery series. The backdrop to this mystery is Kristan "Stan" Connor's upcoming wedding and the battle with her well Read more...



The Way You Love Me
by Miranda Liasson
"This hero and heroine finds purpose and passion together!"
Posted February 11, 2019

THE WAY YOU LOVE ME is the second book in Miranda Liasson's Angel Falls series. Gabby Langdon and Caden Marshall find each other at the moment in their lives when they're both at a crossroads. Both Read more...



Bones Behind the Wheel
by E.J. Copperman
"Hitchcock flair, fun, and thrills make for a fab mystery!"
Posted January 24, 2019

BONES BEHIND THE WHEEL is the tenth book in E.J. Copperman's Haunted Guesthouse paranormal cozy mystery series. It's a common thing, in a mystery, for a character to discover a skeleton Read more...



Deadly Class Volume 1
by Rick Remender
"Disorienting, intriguing, and full of deadly characters!"
Posted January 17, 2019

Marcus Arguello is an orphan who gets sent to a special school, but he is no Harry Potter, and Kings Dominion Atelier of the Deadly Arts is no Hogwarts. Set in 1987, DEADLY CLASS VOLUME 1 has more in common with THE BASKETBALL DIARIES by Jim Carroll and OH THE Read more...



Texas Legacy
by Lorraine Heath
"A sweet and sexy western romance that will give you cowboy dreams!"
Posted January 17, 2019

TEXAS LEGACY is a novella that's part of Lorraine Heath's Texas Trilogy series. TEXAS LEGACY is a book about second chances, love, and family. Rawley Read more...



All I Want for Christmas Is a Cowboy
by Jessica Clare
"A perfect holiday treat for romance fans!"
Posted January 9, 2019

ALL I WANT FOR CHRISTMAS IS A COWBOY is a standalone Christmas-themed contemporary romance by Jessica Clare. This book checks so many boxes for me: feel-good holiday romance, sweet cowboy hero, and compelling amnesia trope. At the opening of this story Read more...



Cowboy Wolf Trouble
by Kait Ballenger
"Cinematic cowboy cool meets a hot and steamy paranormal romance for the win!"
Posted January 8, 2019

COWBOY WOLF TROUBLE is the first book in the Seven Range Shifters series by Kait Ballenger. The first book in a series is usually a mixed bag - a lot of basic info to convey Read more...



Miranda Owen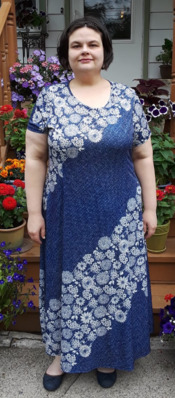 I work in a library and that helps my book addiction. My favorite genres are romance (just about any kind) and cozy mysteries. I also enjoy true crime books - especially time periods 1950 & earlier. I like anti-heroes, personal journey stories, character-driven stories, and ones with strong, smart female characters. I also enjoy graphic novels & manga. I am in several online book groups.
Features & Posts