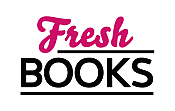 Great March books to "roar" about!
Reviews
1 - 20 of 429 ( prev | next )
The Billionaire Beast
by Jackie Ashenden
"Scorching and imaginative retelling of a classic fairytale!"
Posted March 21, 2017

THE BILLIONAIRE BEAST is book two in Jackie Ashenden's Billionaire Fairytales series. After reading THE BILLIONAIRE BEAST, I was anxious to check out the previous book that I missed the first time around. As a reader, new Read more...



Harley Quinn Vol. 1: Die Laughing (Rebirth)
by Amanda Conner, Jimmy Palmiotti
"Zombies, aliens, and punk rock mixed with a little murder and mayhem - hooray!"
Posted March 21, 2017

HARLEY QUINN VOL. 1: DIE LAUGHING (REBIRTH) by Amanda Conner and Jimmy Palmiotti collects issues of HARLEY QUINN 1 -- 6. I wasn't sure, initially, what changes this DC "Rebirth" might make to this series. Thankfully, for fans like me, continuity is maintained with only minor changes like Harley having Read more...



Third Time's a Crime
by Diana Orgain
"A simply sensational spooky cozy mystery!"
Posted March 20, 2017

THIRD TIME'S A CRIME is book 3 in Diana Orgain's Love or Money cozy mystery series. Former police officer Georgia Thornton is back with her boyfriend Scott for another stint in a reality TV show called Read more...



The Bastard Billionaire
by Jessica Lemmon
"THE BASTARD BILLIONAIRE has sparks, sizzle, and sensational storytelling!"
Posted March 11, 2017

THE BASTARD BILLIONAIRE is book three in Jessica Lemmon's Billionaire Bad Boys series. This is my favorite book in the series. This story starts out with two alphas butting heads when savvy businesswoman Isabella Sawyer Read more...



Into the Fire
by Jeaniene Frost
"INTO THE FIRE is a smorgasbord of magical delights and a triumphant love story!"
Posted February 28, 2017

INTO THE FIRE is the fourth and final book in Jeaniene Frost's Night Prince series featuring her vampire characters Vlad and Leila. This is a series that must be read in order because so many things happen Read more...



Suicide Squad Vol. 1: The Black Vault
by Rob Williams
"This is a story full of stylized techno wizardry, badass characters, and intriguing possibilities."
Posted February 15, 2017

SUICIDE SQUAD VOL. 1: THE BLACK VAULT is part of DC Rebirth and introduces the members of the Suicide Squad for readers new to the series, or readers only familiar with the characters through the "Suicide Squad" film. Fans of the film will recognize Deadshot, Harley Quinn, Killer Croc, Rick Read more...



Dirty Money
by Jessica Clare
"A little bit down and dirty but a whole lot of sexy!"
Posted February 12, 2017

DIRTY MONEY is book 1 in Jessica Clare's Roughneck Billionaires series. The hero in DIRTY MONEY is different from any other billionaire hero Jessica Clare has written about before. Boone Price is a self-made tycoon, but Read more...



The Viscount and the Vixen
by Lorraine Heath
"An intoxicating, character-driven romance."
Posted February 12, 2017

THE VISCOUNT AND THE VIXEN is book 3 in Lorraine Heath's Hellions of Havisham series. I think THE VISCOUNT AND THE VIXEN works as a standalone novel, and will appeal to new readers even though it's Read more...



A Most Novel Revenge
by Ashley Weaver
"A gripping mystery full of haunted characters and sizzling scandals!"
Posted February 12, 2017

A MOST NOVEL REVENGE is book 3 in Ashley Weaver's Amory Ames mystery series. Unlike the previous two books in this series, the usually somewhat estranged couple of Milo and Amory Ames find themselves in a much Read more...



Managed
by Kristen Callihan
"A mesmerizing romance with dynamic characters!"
Posted February 12, 2017

MANAGED is book 2 in Kristen Callihan's VIP series centered around the band Kill John. Gabriel Scott, known to most as "Scotty," is the manager for the band Kill John but is also much more. In addition Read more...



Claiming the Billionaire
by J.M. Stewart
"A tale of enduring love!"
Posted February 12, 2017

CLAIMING THE BILLIONAIRE is book 4 in J.M. Stewart's Seattle Bachelors series. Like with the past two books in the series, the hero and heroine in CLAIMING THE BILLIONAIRE have a history. Three years ago, Cassie Read more...



Summer Indiscretions
by Tamara Mataya
"A fun, sexy story about love and transformation!"
Posted February 12, 2017

SUMMER INDISCRETIONS is book 2 in Tamara Mataya's Summer Love series. On the surface, SUMMER INDISCRETIONS is a story about a woman becoming unexpectedly romantically involved with her brother's best friend, but there is so much Read more...



Marry Me on Main Street
by LuAnn McLane
"This romance delivers the sweet and the heat!"
Posted February 12, 2017

MARRY ME ON MAIN STREET is book 11 in LuAnn McLane's Cricket Creek series. As with the previous book in this series, there is a primary romance and a secondary romance. Both involve characters with some degree Read more...



Someone to Hold
by Mary Balogh
"A dazzling romance between a resilient heroine and a charming hero!"
Posted February 7, 2017

SOMEONE TO HOLD is book two in Mary Balogh's Westcott series. This book is my favorite of the series so far. Most of the stories I've read involving a reversal of fortune theme have been about Read more...



The Duke
by Kerrigan Byrne
"A beguiling second-chance love story full of eroticism and pathos!"
Posted February 7, 2017

THE DUKE is book four in Kerrigan Byrne's Victorian Rebels series. Just as the main characters from the previous three books appear in THE DUKE, there are some elements from all three that make their way into Read more...



Waiting For an Earl Like You
by Alexandra Hawkins
"An unforgettable romance full of delicious temptation"
Posted January 24, 2017

WAITING FOR AN EARL LIKE YOU is book three in the Masters of Seduction series by Alexandra Hawkins. In WAITING FOR AN EARL LIKE YOU, the Netherwood twins turn Olivia Lydall's world upside down. Olivia and identical Read more...



Wishing For Us
by Sydney Landon
"An emotional powerhouse!"
Posted January 11, 2017

WISHING FOR US is book nine in Sydney Landon's Danvers series. WISHING FOR US is one of those stories with a Vegas wedding that the bride has no memory of when she wakes up. As Read more...



Ready Set Rogue
by Manda Collins
"A fantastic assortment of bold, brilliant female characters!"
Posted January 10, 2017

READY SET ROGUE is book one in the Studies in Scandal series by Manda Collins. This is a wonderful book that will appeal to fans of Amanda Quick's quirky bluestocking heroines. All four main female Read more...



Happy Place
by L.P. Maxa
"A compelling story of true love set amid high society"
Posted January 10, 2017

HAPPY PLACE is a standalone contemporary romance by L.P. Maxa. In HAPPY PLACE, L.P. Maxa successfully utilizes several popular romances tropes such as "secret baby", "friends to lovers", and "pretend engagement that turns real". The main characters in HAPPY PLACE all have oodles of money and are from Read more...



Rules of Contact
by Jaci Burton
"RULES OF CONTACT is hot and spicy with a little sweetness on the side."
Posted January 7, 2017

RULES OF CONTACT is book 12 in Jaci Burton's Play-by-Play series. This is a book that will appeal to readers who enjoy reading about romances between co-workers, as well as stories featuring sexy athletes Read more...



Miranda Owen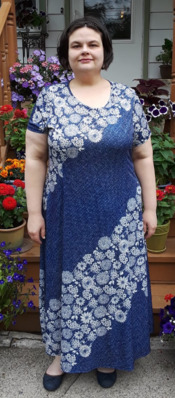 I work in a library and that helps my book addiction. My favorite genres are romance (just about any kind) and cozy mysteries. I also enjoy true crime books - especially time periods 1950 & earlier. I like anti-heroes, personal journey stories, character-driven stories, and ones with strong, smart female characters. I also enjoy graphic novels & manga. I am in several online book groups.
Features & Posts