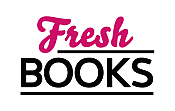 May flowers, May books to enjoy!
Reviews
1 - 20 of 459 ( prev | next )
Confessions of a Former Puck Bunny
by Cindi Madsen
"Humor and wildly sexy encounters balance the drama in this delightful hockey-themed romance!"
Posted May 25, 2017

CONFESSIONS OF A FORMER PUCK BUNNY is book four in Cindi Madsen's Taking Shots series. The main characters in CONFESSIONS OF A FORMER PUCK BUNNY are all college age like is typically the case for books in Read more...



The Girl With The Make-Believe Husband
by Julia Quinn
"A romance that turns from fake to fabulous!"
Posted May 25, 2017

THE GIRL WITH THE MAKE-BELIEVE HUSBAND is book two in Julia Quinn's Rokesbys series. Although this is the second book in Julia Quinn's Rokesbys series, I believe this works as an incredibly entertaining and deeply romantic standalone story. For me, THE GIRL WITH Read more...



Every Body on Deck
by G.A. McKevett
"A superlative mystery with hidden ulterior motives, unexpected twists, and dodgy characters!"
Posted May 15, 2017

EVERY BODY ON DECK is book 22 in G.A. McKevett's cozy mystery series about PI Savannah Reid. One of Savannah's favorite authors is looking for some protection, while she's on an Alaskan cruise, after getting threatening Read more...



The Truth About Love and Dukes
by Laura Lee Guhrke
"An independent heroine and an imposing duke make for an unorthodox yet entertaining romance!"
Posted May 15, 2017

THE TRUTH ABOUT LOVE AND DUKES is the first book in Laura Lee Guhrke's Dear Lady Truelove series. Henry Cavanaugh, Duke of Torquil and Irene Deverill have many obstacles standing in the way of any potential for Read more...



Harley Quinn Vol. 6: Black, White And Red All Over
by Amanda Conner, Jimmy Palmiotti
"Nightmarish fantasies, megalomaniacs, and much more!"
Posted May 15, 2017

HARLEY QUINN VOL. 6: BLACK, WHITE AND RED ALL OVER by Amanda Conner and Jimmy Palmiotti includes costumed vigilantes, robot battles, mobster madness, and one crazy clown's mission to save a tree. The first half of the book deals with the introduction of Red Tool - his history, and his Read more...



Wedded Bliss
by Celeste Bradley
"WEDDED BLISS has an entertaining battle of wills that takes a delightful turn toward romance!"
Posted May 15, 2017

WEDDED BLISS is the fifth book in Celeste Bradley's Wicked Worthingtons series. With the Worthington family, Shakespearean allusions are inevitable, and this tale of mix-and-match couples is no exception. A dark and stormy night and Read more...



Love Me Again
by Jaci Burton
"LOVE ME AGAIN is a dazzling romance to remember!"
Posted May 15, 2017

LOVE ME AGAIN is book 7 in Jaci Burton's Hope series. I think readers like me, who haven't read previous books in this series, will be able to enjoy LOVE ME AGAIN as a standalone romance Read more...



To Tame a Highland Earl
by Tarah Scott
"Sexual tension, verbal sparring, and erotic clinches make this a compelling story!"
Posted May 15, 2017

TO TAME A HIGHLAND EARL is book one in Tarah Scott's MacLean Highlander series. I love unconventional first meetings between a hero and heroine, and Lord Erroll Rushton meets Miss Eve Crenshaw is a most unusual way Read more...



All-Star Batman Vol. 1: My Own Worst Enemy (Rebirth)
by Scott Snyder
"Amazing character-driven story with creep-tastic villains galore!"
Posted May 15, 2017

ALL-STAR BATMAN VOL. 1: MY OWN WORST ENEMY (REBIRTH) by Scott Snyder has a cast of thousands and non-stop action, but it's also a deeply personal character-driven story. I highly recommend having a book like DC COMICS ENCYCLOPEDIA ALL-NEW EDITION on hand while reading this Read more...



Pipe Dreams
by Sarina Bowen
"Soul-wrenching and sexy at the same time!"
Posted May 14, 2017

PIPE DREAMS is book 3 in Sarina Bowen's Brooklyn Bruisers contemporary romance series centered around an NHL hockey team. Goalie Mike Beacon and business dynamo- in-training Lauren Williams have an epic kind of love story with the requisite Read more...



The Untamed Vampire
by Kate Baxter
"THE UNTAMED VAMPIRE is bursting with dynamite characters and a thrilling romance between two alphas!"
Posted May 10, 2017

THE UNTAMED VAMPIRE is book 4 in Kate Baxter's Last True Vampire series. Because THE UNTAMED VAMPIRE has such a hotbed of secrets and complex relationships, I think readers should read the previous books in the series Read more...



A Fire in the Blood
by Amanda Ashley
"An exciting vampire romance with a slew of fascinating paranormal characters!"
Posted May 10, 2017

A FIRE IN THE BLOOD by Amanda Ashley is a standalone paranormal romance novel, so it's ideal for readers who may not be familiar with this author. This book is classic Amanda Ashley -- tall, dark, enigmatic stranger with fangs, and a heroine who faces the choice to either embrace Read more...



Red Wolf
by Jennifer Ashley
"RED WOLF is a whirlwind of suspicion, strange characters, and Shifter sexiness!"
Posted May 10, 2017

RED WOLF is book 10 in Jennifer Ashley's Shifters Unbound paranormal romance series. Reading WHITE TIGER and the later book Read more...



Playing Dirty
by Taryn Leigh Taylor
"Amazingly hot tale of love and hockey!"
Posted April 17, 2017

PLAYING DIRTY by Taryn Leigh Taylor works as a standalone romance, but readers who enjoy this book might want to go back at some point and read the previous book -- PLAYING TO WIN. When hotshot defenseman Cooper Mead hits on Read more...



Crossing The Friend Zone
by Kelly Eadon
"A modern-day rake makes for a delicious romance!"
Posted April 10, 2017

CROSSING THE FRIEND ZONE is the third and final book in Kelly Eadon's Belmont Beach series. CROSSING THE FRIEND ZONE is a sizzling romantic comedy, but also a little bit like the film THE ODD COUPLE. Being Read more...



Whatever You Need
by Barbara Longley
"A charming must-read with an unforgettable hero!"
Posted April 10, 2017

WHATEVER YOU NEED is book two in Barbara Longley's Haneys contemporary romance series. I love this book and simply adored this shy nice-guy hero. Although it takes a little bit before things get truly hot and Read more...



More Than a Feeling
by Erika Kelly
"MORE THAN A FEELING is a tantalizing tale of true love!"
Posted April 10, 2017

MORE THAN A FEELING is the fourth book in Erika Kelly's "Rock Star Romance" series. Family is a major theme in MORE THAN A FEELING, and Erika Kelly balances the betrayal and heartbreak with sexy fun and entertaining storytelling. Rock star Cooper Hood and girl-next-door Daisy Charbonneau Read more...



Caramel Crush
by Jenn McKinlay
"Laugh-out-loud slapstick humor with sinister shenanigans and moral depravity!"
Posted April 4, 2017

CARAMEL CRUSH is book nine in Jenn McKinlay's Cupcake Bakery cozy mystery series. As with other books in this series, Jenn McKinlay provides a plausible reason for cupcake maker and businesswoman Melanie Cooper to get involved in Read more...



Hometown Cowboy
by Sara Richardson
"A homespun tale of love and family!"
Posted April 4, 2017

HOMETOWN COWBOY is the first book in Sara Richardson's Rocky Mountain Riders series. This Rocky Mountain Riders series centers around the Cortez family. The Cortez brothers have a complicated history with each other, as well Read more...



Between a Wolf and a Hard Place
by Terry Spear
"A sweet and sexy small town romance with a paranormal twist!"
Posted April 4, 2017

BETWEEN A WOLF AND A HARD PLACE is book seven in Terry Spear's Silver Town Wolf paranormal romance series. All of the books in this Silver Town Wolf series are fun to read, but I Read more...



Miranda Owen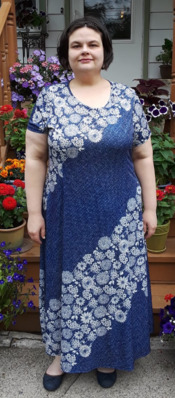 I work in a library and that helps my book addiction. My favorite genres are romance (just about any kind) and cozy mysteries. I also enjoy true crime books - especially time periods 1950 & earlier. I like anti-heroes, personal journey stories, character-driven stories, and ones with strong, smart female characters. I also enjoy graphic novels & manga. I am in several online book groups.
Features & Posts