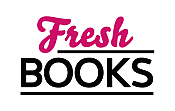 Best August Reads!
Reviews
1 - 20 of 568 ( prev | next )
Serpentine
by Laurell K. Hamilton
"A destination wedding Anita Blake-style - with snakes, sex, and sociopaths!"
Posted August 12, 2018

SERPENTINE is the twenty-sixth book in Laurell K. Hamilton's Anita Blake, Vampire Hunter series. In order to get the most of this book, it would be helpful to read a few books in this Read more...



A Murder at Alcott Manor
by Alyssa Richards
"This book has suspense, paranormal perils, and a battlefield of dreams!"
Posted August 9, 2018

A MURDER AT ALCOTT MANOR is the second book in the Alcott Manor series by Alyssa Richards. Even though it is part of a series, A MURDER AT ALCOTT MANOR can work as a standalone story, especially since Read more...



Valentine, Texas
by Lori Wilde
"Romantic, empowering, and amazing!"
Posted August 4, 2018

VALENTINE, TEXAS is the third book in Lori Wilde's Wedding Veil Wishes series. At the opening of VALENTINE, TEXAS, Sheriff Brody Carlton happens upon Rachael Henderson at a low point in her life. Jilted for the second time, she is in no mood to be trifled with Read more...



The Spook in the Stacks
by Eva Gates
"Full of ghostly goodness, macabre machinations, and a jolly good time!"
Posted August 2, 2018

THE SPOOK IN THE STACKS is the fourth book in the Lighthouse Library cozy mystery series by Eva Gates. This story takes place around Halloween and there is a definite eerie vibe throughout THE SPOOK IN THE Read more...



Batman Vol. 6: Bride or Burglar
by Tom King
"Batman and Catwoman fighting side by side and so happy together - hooray!"
Posted July 30, 2018

BATMAN VOL. 6: BRIDE OR BURGLAR is written by Tom King and includes several vignettes about Batman and Catwoman and various friends and foes, as they wander down the road to their wedding. More intriguing than the interplay between Batman and Catwoman is the dynamic between their everyday alter egos Read more...



Breath Taking
by L.P. Maxa
"An adorable and amazing romance with some seriously sexy werewolf wooing!"
Posted July 25, 2018

BREATH TAKING is the second book in L.P. Maxa's St. Leasing paranormal romance series. Not all books in this series strike exactly the same tone. Each book is determined by the main characters and their unique Read more...



Saint Or Sinner
by Cynthia Eden
"Sensuality at its finest with great storytelling!"
Posted July 25, 2018

SAINT OR SINNER is the eighth book in Cynthia Eden's Bad Things paranormal romance series. Josephine Saint is part vampire, part Fey, and a whole lotta woman. Josephine's mission is to bring the delectable fallen Angel Read more...



Set the Night on Fire
by Laura Trentham
"A guaranteed good time with great characters!"
Posted July 25, 2018

SET THE NIGHT ON FIRE is the sixth book in Laura Trentham's Cottonbloom series. I think readers would have a better understanding of the family dynamic in SET THE NIGHT ON FIRE if this were not the Read more...



The Real Deal
by Lauren Blakely
"A sublime and seriously sexy tale of a fake romance turned breathtakingly real!"
Posted July 24, 2018

THE REAL DEAL by Lauren Blakely is a standalone contemporary romance. This book is a must-read for readers, like me, who adore the pretend romance-turned-real trope. April Hamilton is a mature and intelligent woman, but she's still reluctant to Read more...



Built For Her
by Alexa Riley
"Sexy, suspenseful, and sensational!"
Posted July 24, 2018

BUILT FOR HER is a standalone contemporary romance by Alexa Riley, told from alternating perspectives. This is my favorite type of Alexa Riley book. Ginny is a career woman who buys a historic dream house. Others think she's crazy for wanting to Read more...



#Moonstruck
by Sariah Wilson
"A deeply romantic and dazzling love story!"
Posted July 24, 2018

#Moonstruck is the second book in Sariah Wilson's #Lovestruck series. Each book in this series can be read as a standalone story. The heroine in #MoonstruckRead more...



O'Connor Family Series Collection
by Katie Reus
"A collection full of family togetherness and fiery romance!"
Posted July 21, 2018

THE O'CONNOR FAMILY SERIES is a wonderful collection of Katie Reus' O'Connor family and their love stories. This collection is perfect for readers, like me, who love romances set in small-towns. Each story has a hero who pursues a woman with dogged and delightful determination and is Read more...



Flip the Beat
by Roxanne D. Howard
"A perfect combination of chick lit and red-hot romance!"
Posted July 16, 2018

FLIP THE BEAT is a standalone contemporary romance by Roxanne D. Howard. Molly Ivers is an intelligent young woman but when it comes to romance, she's torn between what she thinks she should want and what she craves. Professor Sullivan is the kind of well-mannered intellectual she's Read more...



Heart Stopping
by L.P. Maxa
"A tale of true love reclaimed and warrior werewolves saving the day!"
Posted July 8, 2018

HEART STOPPING is the fourth book in L.P. Maxa's paranormal St. Leasing series centered on a pack of shifters and their school. I read this book and enjoyed it without having read the previous Read more...



Ain't She a Peach
by Molly Harper
"This romance goes from fractious to fanta-bulous!"
Posted July 5, 2018

AIN'T SHE A PEACH is the fourth book in Molly Harper's Southern Eclectic series. The novella PEACHY FLIPPING KEEN is a prequel to this book, but it's still possible to enjoy AIN'T Read more...



Sheltered
by Alexa Riley
"SHELTERED is a sensual tour de force!"
Posted June 26, 2018

SHELTERED is a standalone contemporary romance by Alexa Riley. This is the first book I've read by Alexa Riley, but it has made me a fan. There are many things to love about this book. I would consider SHELTERED a contemporary gothic romance. With a hint of suspense, and Read more...



Virgin in The City
by Alexa Riley
"A wild and wonderful tale of love at first sight!"
Posted June 26, 2018

VIRGIN IN THE CITY is a standalone romance novel by Alexa Riley. Pepper is minding her business when she spies the delectable UFC fighter, and now her neighbor, Teddy, through her peephole. These two are instantly drawn to each other, and their romance is both adorable and totally hot at Read more...



One for the Rogue
by Manda Collins
"An amusing tale of prickly would-be lovers with adventure and a murder mystery thrown in!"
Posted June 26, 2018

ONE FOR THE ROGUE is the fourth book in the Studies in Scandal series by Manda Collins. This is an excellent book for readers who enjoy the enemies-to-lovers trope. Gemma Hastings and Lord Cameron Lisle are Read more...



The Darkest Warrior
by Gena Showalter
"A deliriously sexy hero with horns, hooves, and heart and a warrior queen who earns her HEA!"
Posted June 26, 2018

THE DARKEST WARRIOR is the fourteenth book in Gena Showalter's Lords of the Underworld series. It's a good idea to read this series in order because of all the interwoven relationships, and all the ways events Read more...



Tempting Beat
by Brooklyn Ann
"A sexy rock star British hero and a satisfying and sublime romance!"
Posted June 21, 2018

TEMPTING BEAT is the sixth book in Brooklyn Ann's Hearts of Metal series. Although this character has appeared in previous books in this series, I believe that TEMPTING BEATRead more...



Miranda Owen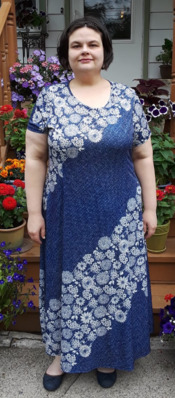 I work in a library and that helps my book addiction. My favorite genres are romance (just about any kind) and cozy mysteries. I also enjoy true crime books - especially time periods 1950 & earlier. I like anti-heroes, personal journey stories, character-driven stories, and ones with strong, smart female characters. I also enjoy graphic novels & manga. I am in several online book groups.
Features & Posts