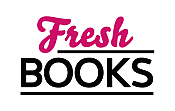 Yule Tidings -- Great Reads for December!
Reviews
1 - 20 of 610 ( prev | next )
A Shifter Christmas Carol
by Jennifer Ashley
"A perfect tale of Christmas ghosts and Shifter heart!"
Posted December 15, 2018

A SHIFTER CHRISTMAS CAROL is a delightful retooling of a classic Christmas story. As Dylan Morrisey is quick to point out -- he is no Ebenezer Scrooge. In A SHIFTER CHRISTMAS CAROL Dylan is visited by three Christmas "ghosts" in the guise of friends he knows. These ghosts visit scenes from Read more...



Don't Love A Liar
by Cynthia Eden
"A thrill ride full of unexpected twists and turns!"
Posted December 13, 2018

DON'T LOVE A LIAR is the second book in Cynthia Eden's scintillating Dark Sins series. Remy St. Clair first appeared in the previous book in the series, Read more...



Someone to Trust
by Mary Balogh
"Superlative storytelling, with charismatic characters, and an enchanting love story!"
Posted December 13, 2018

SOMEONE TO TRUST is the fifth book in Mary Balogh's Westcott series. Colin Handrich, Baron Hodges is my favorite type of hero. Colin possesses an affable charm with an infectious smile and good looks to match his Read more...



The Heartless Boyfriend
by Erika Kelly
"An appetizing love story full of heart!"
Posted November 30, 2018

THE HEARTLESS BOYFRIEND is the second book in Erika Kelly's Bad Boyfriend series. Will Bowie's dream is to compete and win in the Olympics. Delilah Lua's dream is to continue her family's legacy of creating great food that makes Read more...



Naughty on Ice
by Maia Chance
"A dynamite mystery full of laughs and lurking villains!"
Posted November 29, 2018

NAUGHTY ON ICE is the fourth book in Maia Chance's Discreet Retrieval Agency historical mystery series set during the 1920s. Readers, like me, who are new to the series will still be able Read more...



Blood Is Blood
by Will Thomas
"A gripping bit of storytelling with a determined detective and a wide assortment of fiends!"
Posted November 29, 2018

BLOOD IS BLOOD is the tenth book in the Barker & Llewelyn historical mystery series by Will Thomas. Although this is the first book I've read in this series, it will not be my Read more...



Bright Young Dead
by Jessica Fellowes
"A tale of death, dark hearts, and one determined female sleuth!"
Posted November 20, 2018

BRIGHT YOUNG DEAD is the second book in the Mitford Murders mystery series by Jessica Fellowes. Louisa Cannon is part of the servant class in 1920s England. For that reason, this book might appeal Read more...



Dangerously Fierce
by Deborah Blake
"A swashbuckling tale of adventure and supernatural creatures, with a dash of romance!"
Posted November 8, 2018

DANGEROUSLY FIERCE is the third book in Deborah Blake's "Broken Riders" series. Although this book is part of a series, I was able to enjoy and appreciate it without having read the previous books in this series. Former Immortal Rider Alexei Knight and law school graduate- slash-barkeeper Bethany Read more...



Fall
by Kristen Callihan
"Deliciously romantic, superbly written, and a great character-driven story!"
Posted November 5, 2018

FALL is the third book in Kristen Callihan's VIP series. John "Jax" Blackwood is a mega rock star with the band Kill John. He is also a complicated and lonely man. Into John's life falls the equally complicated and lonely Stella Read more...



Her Red-Hot Bad Boy
by Elle Kennedy, Vivian Arend
"Two tempting tales of complicated hotties and the women they love!"
Posted November 5, 2018

HER RED-HOT BAD BOY is the tenth book in the Favorite Tropes series featuring books with one story written by Vivian Arend and one story written by another author. In HER RED-HOT BAD BOYRead more...



Braced
by Stacy Gail
"A love that goes astray but comes back stronger than it ever was!"
Posted October 26, 2018

BRACED is the second book in Stacy Gail's Brody Brothers series. Once upon a time, Lilah Ledbetter was hopelessly in love with Fin Brody. When Fin finally took their friendship to a different level and became physically intimate, he just as quickly Read more...



Shades of Wicked
by Jeaniene Frost
"Everything Jeaniene Frost fans hoped for and much more!"
Posted October 25, 2018

SHADES OF WICKED is the first book in Jeaniene Frost's eagerly anticipated Night Rebel series. Ian is most definitely a vampire who is mad, bad, and dangerous to know. Veritas is a kickass Read more...



Don't Trust A Killer
by Cynthia Eden
"One electrifying surprise after another and a romance with a fiery intensity!"
Posted October 25, 2018

DON'T TRUST A KILLER is the first book in Cynthia Eden's Dark Sins series. In this story, Cynthia Eden revisits her frequent setting of New Orleans and crafts another tale of death and eroticism mixed together in a way that only Read more...



Stranger in His Bed
by Lauren Canan
"A scrumptious and sensual story for romance fans!"
Posted October 18, 2018

STRANGER IN HIS BED is the fifth book in Lauren Canan's Masters of Texas series but it works as a standalone story as well. This book is a fabulous mix of a few classic romance tropes: a marriage of convenience, a fake Read more...



Blood Fury
by J.R. Ward
"An out-of-this-world tale of unrequited love done right with two sizzling vampire romances!"
Posted October 13, 2018

BLOOD FURY is the third book in J.R. Ward's Black Dagger Legacy series. With most books in this series I usually recommend reading the series in order, but even though doing so Read more...



Marriage Lessons
by Katie Allen
"A sensational, sexy, and immensely entertaining friends-to-lovers romance!"
Posted October 10, 2018

MARRIAGE LESSONS is the third book in Katie Allen's "Off Guard" series. This is technically a romance that develops between a boss and his employee, but I think it's much more of a classic and exquisite friends-to-lovers story. Gallery Read more...



The Murder at Mandeville Hall
by Stephanie Laurens
"A perplexing and enthralling historical mystery!"
Posted October 10, 2018

THE MURDER AT MANDEVILLE HALL is the seventh book in the Casebook of Barnaby Adair series by Stephanie Laurens. I love the setting in this installment of Stephanie Laurens' mystery series featuring Barnaby Adair Read more...



A Billionaire Wolf for Christmas
by Terry Spear
"Danger and holiday delights are perfectly balanced in this tale of werewolf doctors in love!"
Posted October 10, 2018

A BILLIONAIRE WOLF FOR CHRISTMAS is the second book in Terry Spear's Billionaire Wolf series. Terry Spear paints a cozy scene as Dr. Aidan Denali and Dr. Holly Gray fall in love during the Christmas season, cuddle, wrap presents, and share their Read more...



Midnight with the Devil
by Emma Castle
"An erotic invitation that romance fans must accept!"
Posted October 4, 2018

MIDNIGHT WITH THE DEVIL is a standalone romance by Emma Castle. Lucien Star aka Lucifer is the ultimate bad boy. When Diana Kingston makes a deal with the devil to save her father, she finds how delicious it is to be in Lucien Read more...



Batman: White Knight
by Sean Murphy
"An incredible visual, cerebral, and emotional tour de force of comic book fabulousness!"
Posted October 4, 2018

BATMAN: WHITE KNIGHT written and drawn by Sean Murphy is nothing less than extraordinary. When I first heard about this book, I knew I had to read it because I'm a huge Joker and Harley Quinn fan. This is one of the best Joker stories out there. Before this Read more...



Miranda Owen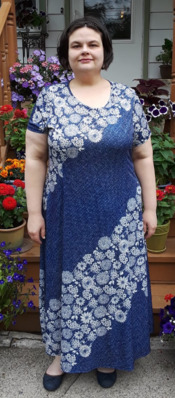 I work in a library and that helps my book addiction. My favorite genres are romance (just about any kind) and cozy mysteries. I also enjoy true crime books - especially time periods 1950 & earlier. I like anti-heroes, personal journey stories, character-driven stories, and ones with strong, smart female characters. I also enjoy graphic novels & manga. I am in several online book groups.
Features & Posts