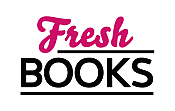 Fall in love with June books!
Reviews
1 - 20 of 548 ( prev | next )
Dirty-Talking Cowboy
by Stacey Kennedy
"One of the best contemporary romances I've read this year!"
Posted June 16, 2018

DIRTY-TALKING COWBOY is the first book in Stacey Kennedy's Kinky Spurs series. I love this book! There are spicy scenes galore in DIRTY- TALKING COWBOY, but this book has a lot more to rave about. What Read more...



Then There Was You
by Miranda Liasson
"A delightful and sexy small-town tale of love lost and found!"
Posted June 13, 2018

THEN THERE WAS YOU is the first book in Miranda Liasson's Angel Falls small town series, a perfect book for romance fans who enjoy small-town settings and the enemies-to-lovers trope. There are also some Read more...



The Big Alpha in Town
by Eve Langlais, Milly Taiden, Kate Baxter
"Paranormal yummy -- beastly brawls, fated love, and a story you can sink your teeth into!"
Posted June 5, 2018

THE BIG ALPHA IN TOWN is an enjoyable collection of different kind of shapeshifters with stories by Eve Langlais, Milly Taiden, and Kate Baxter. Readers who want stories about some of the supporting characters in this anthology should also check out THANKS FUR LAST NIGHT -- also by the same authors Read more...



Dirty Bastard
by Jessica Clare
"A spectacular and stimulating character-driven romance!"
Posted May 22, 2018

DIRTY BASTARD is the third book in Jessica Clare's Roughneck Billionaires series. DIRTY BASTARD runs concurrently with some of the events in the previous Read more...



Run to Me
by Cynthia Eden
"Perfect for romance fans who like their erotic wow with a side of danger!"
Posted May 4, 2018

RUN TO ME is the fourth book in Cynthia Eden's exciting Lazarus Rising series. Cynthia Eden puts her own unique spin on the billionaire trope. In RUN TO ME, a female super soldier with no Read more...



Loyalty
by L.P. Maxa
"A compelling story about family and a love story that's a little bit sweet and spicy!"
Posted May 4, 2018

LOYALTY is the fourth book in L.P. Maxa's RiffRaff Records series. As with the previous books in this series, L.P. Maxa explores the highs and lows of a rock and roll celebrity family Read more...



All's Fair in Love and Wolf
by Terry Spear
"A thrilling good time with a woman who gets her wolf!"
Posted May 3, 2018

ALL'S FAIR IN LOVE AND WOLF is the eighth book in Terry Spear's Silver Town Wolf series. Although most books in this series can be read as standalone novels, I think reading at least Read more...



The Only Thing
by Marie Harte
"Another exceptional character-driven romance to entertain readers!"
Posted May 3, 2018

THE ONLY THING is the third book in Marie Harte's Donnigans series. I love Marie Harte's contemporary romances, and this turned out to be another favorite. Hope Donnigan and her mother are both usually good people, but when they get together things tend to devolve into Read more...



Midnight Wolf
by Jennifer Ashley
"A riveting tale of love on the run!"
Posted April 26, 2018

MIDNIGHT WOLF is the eleventh book in Jennifer Ashley's Shifters Unbound series. Although there are characters from previous stories in this book, I believe MIDNIGHT WOLF works as a standalone story. Jennifer Ashley lays out the important Read more...



Savor You
by Kristen Proby
"Sublime and sexy with characters you'll fall in love with!"
Posted April 25, 2018

SAVOR YOU is the fifth book in Kristen Proby's Fusion series. Although it's part of a series with recurring characters, I believe that SAVOR YOU works well as a standalone novel. This is quickly Read more...



The Thief
by J.R. Ward
"THE THIEF is sensual, saucy, and sinfully delicious in every way!"
Posted April 19, 2018

THE THIEF is the sixteenth book in J.R. Ward's Black Dagger Brotherhood series. This book can't be read as a standalone book. After reading the previous books in this series, I was hungry Read more...



To Woo a Wicked Widow
by Jenna Jaxon
"Drawing room banter, charming bounders, and torrid trysts make this book a delight!"
Posted April 19, 2018

TO WOO A WICKED WIDOW is the first book in Jenna Jaxon's Widow's Club series. This book starts out with a tragic tale of two lovers cruelly torn apart by a tyrannical and vindictive Read more...



Someone to Care
by Mary Balogh
"A whirlwind of emotions anchored by some amazing characters and sensational storytelling!"
Posted April 13, 2018

SOMEONE TO CARE is the fourth book in Mary Balogh's Westcott series. The circumstances under which each couple in this WestcottRead more...



Beyond Scandal and Desire
by Lorraine Heath
"A tangled tale of revenge, family, and devotion!"
Posted April 12, 2018

BEYOND SCANDAL AND DESIRE is the first book in Lorraine Heath's Sins for All Seasons series. This is a scrumptious romance, but BEYOND SCANDAL AND DESIRE is also very much a tangled tale of revenge Read more...



The Designs of Lord Randolph Cavanaugh
by Stephanie Laurens
"Sensational and sexy, with a hint of mystery!"
Posted April 9, 2018

THE DESIGNS OF LORD RANDOLH CAVANAUGH is the first book in the Cavanaugh series by Stephanie Laurens. Although this is the first book in a series, readers might want to check out THE TAMING OF RYDER CAVANAUGH, since Ryder and Rand are brothers and both show up in Read more...



Death in the Stacks
by Jenn McKinlay
"An intriguing whodunit with fun characters, and an entire town full of suspects!"
Posted April 5, 2018

DEATH IN THE STACKS is the eighth book in Jenn McKinlay's Library Lover's Mystery series. This story is right up my alley because I love cozy mysteries and I work in a library. Working Read more...



My Once and Future Duke
by Caroline Linden
"An enticing story about a couple unexpectedly lucky in love!"
Posted April 4, 2018

MY ONCE AND FUTURE DUKE is the first book in Caroline Linden's Wagers of Sin series. As a woman who lost her parents at a young age, Sophie Graham had to learn to be resourceful Read more...



Hot and Badgered
by Shelly Laurenston
"Hilarious, action-packed, and nothing short of amazing!"
Posted April 1, 2018

HOT AND BADGERED is the first book in Shelly Laurenston's Honey Badgers Chronicles. As somebody who cried buckets of tears when Shelly Laurenston ended her PrideRead more...



So Over You
by Kate Meader
"Full of passion, fierce players with attitude, and a hard-won happy ending!"
Posted March 8, 2018

SO OVER YOU is the second book in Kate Meader's Chicago Rebels series centered around a hockey team full of hotties. This is the ideal book for readers who enjoy "second time around" love stories Read more...



The Haunting of Alcott Manor
by Alyssa Richards
"A fascinating tale of tragedy, ghosts, and soulmates!"
Posted March 3, 2018

THE HAUNTING OF ALCOTT MANOR is the first book in the Alcott Manor contemporary gothic romance series by Alyssa Richards. At the opening of this story, Gemma Stewart is going through a time of transition in Read more...



Miranda Owen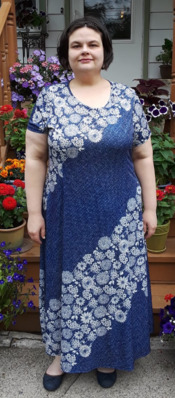 I work in a library and that helps my book addiction. My favorite genres are romance (just about any kind) and cozy mysteries. I also enjoy true crime books - especially time periods 1950 & earlier. I like anti-heroes, personal journey stories, character-driven stories, and ones with strong, smart female characters. I also enjoy graphic novels & manga. I am in several online book groups.
Features & Posts