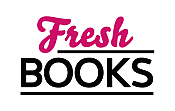 Celebrate July with great reading including...
Reviews
1 - 20 of 472 ( prev | next )
A Panicked Premonition
by Victoria Laurie
"A first-rate detective yarn with some kick-ass female sleuths to save the day!"
Posted July 17, 2017

A PANICKED PREMONITION is book 15 in Victoria Laurie's Psychic Eye mystery series. In A PANICKED PREMONITION, Abby pounds the pavement and does some old-fashioned detective work when her psychic intuition is somewhat stymied. There is Read more...



Merely a Marriage
by Jo Beverley
"MERELY A MARRIAGE is part Regency romance and part Shakespearean comedy!"
Posted July 17, 2017

MERELY A MARRIAGE is set in the world of Jo Beverley's Company of Rogues series without actually being a book in that series. In this story, the death of Princess Charlotte gets the main characters obsessing over and agonizing over thoughts of marriage and childbirth. This book Read more...



Trust
by Kylie Scott
"TRUST is a story you can sink your teeth into and characters you care about!"
Posted July 17, 2017

TRUST is a standalone novel by Kylie Scott centered around two teenagers and the fallout from a convenience store robbery gone bad. Rather than a guy and a girl meeting at a party or some other conventional way, 17-year-old Edie Millen and 18-year-old John Cole are Read more...



Rocky Mountain Home
by Vivian Arend
"A story with emotional resonance, great characters, and super sexy shenanigans!"
Posted July 17, 2017

ROCKY MOUNTAIN HOME is the eleventh and final book in Vivian Arend's Six Pack Ranch series. As someone who is a huge fan of this series, I am sad to see it end but excited to see Read more...



Duke With Benefits
by Manda Collins
"A delicious romance with a curious mystery thrown in to spice things up!"
Posted June 26, 2017

DUKE WITH BENEFITS is book two in the Studies in Scandal series by Manda Collins. Because this is the second book in this series, and the main characters are somewhat established, this is a slightly faster-paced story Read more...



Justice League vs. Suicide Squad
by Rob Williams, Joshua Williamson, Tim Seeley
"A tour-de-force of metahuman madness and Machiavellian supervillains!"
Posted June 26, 2017

JUSTICE LEAGUE VS. SUICIDE SQUAD is a comic book fan's dream, created by a slew of favorite writers and artists. Some comics never live up to their eye-popping covers, but JUSTICE LEAGUE VS. SUICIDE SQUAD lives up to every tantalizing thing hinted at on the cover. There are Read more...



Suicide Squad Vol. 2: Going Sane (Rebirth)
by Rob Williams
"Psychedelic trips, science fiction fabulousness, and antiheroes to save the day!"
Posted June 23, 2017

SUICIDE SQUAD VOL. 2: GOING SANE (REBIRTH) is the second installment in the "Black Vault" story arc written by Rob Williams. Like most second books, I think this story has a little extra pizzazz and is more entertaining than the previous book. The science fiction vibe echoes the previous story Read more...



The Sweetest Burn
by Jeaniene Frost
"A compelling story of good versus evil and a sensual romance all wrapped up in one!"
Posted June 19, 2017

THE SWEETEST BURN is book two in Jeaniene Frost's Broken Destiny series. Although I could follow and enjoy this book without having read the first book in the series, I think that most readers would prefer to Read more...



Deadman: Dark Mansion of Forbidden Love
by Sarah Vaughn
"A tragic love story, a gothic mansion, a dastardly villain, and some super cool spooky ghosts!"
Posted June 16, 2017

In DEADMAN: DARK MANSION OF FORBIDDEN LOVE, Sarah Vaughn tells an intriguing tale of ghosts, enduring evil, and the yearning - by both the living and ghosts -- for an emotional connection. Before reading this story, I had never heard of Deadman aka Boston Brand before. I was initially drawn to this Read more...



The Darkest Promise
by Gena Showalter
"A ridiculously sexy tale of immortal warriors, fierce and fabulous women, and demons!"
Posted June 13, 2017

THE DARKEST PROMISE is book 13 in Gena Showalter's Lords of the Underworld series. I have been a fan of this series for years, and THE DARKEST PROMISE has everything I love about this series and more Read more...



Death in Dark Blue
by Julia Buckley
"A multi-layered, spellbinding mystery with engaging characters and a drop of romance!"
Posted June 5, 2017

DEATH IN DARK BLUE is book 2 in Julia Buckley's Writer's Apprentice mystery series. Because this story picks up pretty much where the last one left off, I recommend reading this series in order. Favorite characters from the Read more...



About a Dog
by Jenn McKinlay
"ABOUT A DOG has a lethal combination of doggie cuteness and genuine romance to tempt readers!"
Posted June 4, 2017

ABOUT A DOG is book 1 in Jenn McKinlay's Bluff Point contemporary romance series. Jenn McKinlay takes the things I love most about her cozy mysteries and puts those same elements in ABOUT A DOG. This is Read more...



The Chosen
by J.R. Ward
"THE CHOSEN puts fans through the wringer emotionally and demands an interactive reading experience!"
Posted June 1, 2017

THE CHOSEN is part of J.R. Ward's Black Dagger Brotherhood series and this is a series that must be read in the proper order, otherwise the reader will be lost. In J.R. Ward's world of vampire Read more...



Confessions of a Former Puck Bunny
by Cindi Madsen
"Humor and wildly sexy encounters balance the drama in this delightful hockey-themed romance!"
Posted May 25, 2017

CONFESSIONS OF A FORMER PUCK BUNNY is book four in Cindi Madsen's Taking Shots series. The main characters in CONFESSIONS OF A FORMER PUCK BUNNY are all college age like is typically the case for books in Read more...



The Girl With The Make-Believe Husband
by Julia Quinn
"A romance that turns from fake to fabulous!"
Posted May 25, 2017

THE GIRL WITH THE MAKE-BELIEVE HUSBAND is book two in Julia Quinn's Rokesbys series. Although this is the second book in Julia Quinn's Rokesbys series, I believe this works as an incredibly entertaining and deeply romantic standalone story. For me, THE GIRL WITH Read more...



Every Body on Deck
by G.A. McKevett
"A superlative mystery with hidden ulterior motives, unexpected twists, and dodgy characters!"
Posted May 15, 2017

EVERY BODY ON DECK is book 22 in G.A. McKevett's cozy mystery series about PI Savannah Reid. One of Savannah's favorite authors is looking for some protection, while she's on an Alaskan cruise, after getting threatening Read more...



The Truth About Love and Dukes
by Laura Lee Guhrke
"An independent heroine and an imposing duke make for an unorthodox yet entertaining romance!"
Posted May 15, 2017

THE TRUTH ABOUT LOVE AND DUKES is the first book in Laura Lee Guhrke's Dear Lady Truelove series. Henry Cavanaugh, Duke of Torquil and Irene Deverill have many obstacles standing in the way of any potential for Read more...



Harley Quinn Vol. 6: Black, White And Red All Over
by Amanda Conner, Jimmy Palmiotti
"Nightmarish fantasies, megalomaniacs, and much more!"
Posted May 15, 2017

HARLEY QUINN VOL. 6: BLACK, WHITE AND RED ALL OVER by Amanda Conner and Jimmy Palmiotti includes costumed vigilantes, robot battles, mobster madness, and one crazy clown's mission to save a tree. The first half of the book deals with the introduction of Red Tool - his history, and his Read more...



Wedded Bliss
by Celeste Bradley
"WEDDED BLISS has an entertaining battle of wills that takes a delightful turn toward romance!"
Posted May 15, 2017

WEDDED BLISS is the fifth book in Celeste Bradley's Wicked Worthingtons series. With the Worthington family, Shakespearean allusions are inevitable, and this tale of mix-and-match couples is no exception. A dark and stormy night and Read more...



Love Me Again
by Jaci Burton
"LOVE ME AGAIN is a dazzling romance to remember!"
Posted May 15, 2017

LOVE ME AGAIN is book 7 in Jaci Burton's Hope series. I think readers like me, who haven't read previous books in this series, will be able to enjoy LOVE ME AGAIN as a standalone romance Read more...



Miranda Owen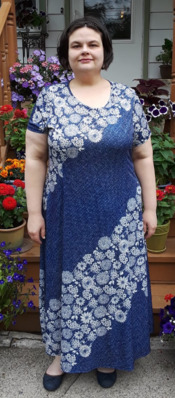 I work in a library and that helps my book addiction. My favorite genres are romance (just about any kind) and cozy mysteries. I also enjoy true crime books - especially time periods 1950 & earlier. I like anti-heroes, personal journey stories, character-driven stories, and ones with strong, smart female characters. I also enjoy graphic novels & manga. I am in several online book groups.
Features & Posts