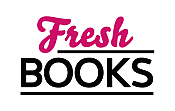 New beginnings, new season to read in September
Reviews
1 - 20 of 486 ( prev | next )
Leave The Night On
by Laura Trentham
"A must-read for contemporary romance fans that fires on all cylinders!"
Posted September 20, 2017

LEAVE THE NIGHT ON is book four in Laura Trentham's Cottonbloom series. This is the first book I've read by Laura Trentham, but LEAVE THE NIGHT ON has made me a fan. This is a book that will Read more...



Harley's Little Black Book
by Amanda Conner, Jimmy Palmiotti
"Harley saves the day with superheroes battling intergalactic troublemakers and demon hotties!"
Posted September 20, 2017

HARLEY'S LITTLE BLACK BOOK collects a six issue miniseries, with all stories written by Amanda Conner and Jimmy Palmiotti but including artwork by various artists, and including characters like Zatanna, Wonder Woman, Superman, Green Lantern, the DC Bombshells, and Lobo. Each story references characters or events from one of Read more...



Lady Eleanor's Seventh Suitor
by Anna Bradley
"A thrilling and sensual romance that should be a must-read for historical romance fans!"
Posted September 20, 2017

LADY ELEANOR'S SEVENTH SUITOR is book one in Anna Bradley's http://freshfiction.com/series.php?id=4223">Sutherland Sisters series. Although this series is connected to Anna Bradley's Sutherland Scandals books, readers unfamiliar with those books will still be able to read Read more...



Dark Legacy
by Christine Feehan
"An enchanting and deeply romantic love story, with magic galore, and danger lurking in the shadows!"
Posted September 19, 2017

DARK LEGACY is book 31 in Christine Feehan's Dark series. Dragomir Kozel is used to the life of a monk, surrounded by his warrior brothers, trying to find peace. For Emeline Sanchez, Dragomir is like a knight Read more...



Cougar Bait
by Evangeline Anderson
"A heroine who is both beauty and beast, and a hero who has brains, brawn, and romance in his heart!"
Posted September 19, 2017

COUGAR BAIT is book two in Evangeline Anderson's Cougarville series. For readers new to this series, Evangeline Anderson does a good job of explaining key terms. The term "Juvie" seemed a tad sketchy, when I first saw it, until Read more...



The Final Score
by Jaci Burton
"THE FINAL SCORE is a frankly fabulous romance with sizzle and substance!"
Posted September 13, 2017

THE FINAL SCORE is book thirteen in Jaci Burton's Play- by-Play series. Nathan Riley is the new hotshot QB for the San Francisco Sabres. Mia Cassidy is a clever entrepreneur. This is a terrific friends-to-lovers romance Read more...



When the Scoundrel Sins
by Anna Harrington
"A man who gets a second chance to be a hero, and a woman who is surprised by love!"
Posted August 28, 2017

WHEN THE SCOUNDREL SINS is book two in Anna Harrington's Capturing the Carlisles series. In the prologue to this tangled tale, Anna Harrington details how Quinton Carlisle epically screwed up when it comes to Annabelle Green. The disaster that Read more...



The Billionaire's Intern
by Jackie Ashenden
"THE BILLIONAIRE'S INTERN is a torrid and totally amazing love story!"
Posted August 26, 2017

THE BILLIONAIRE'S INTERN is book three in Jackie Ashenden's Billionaire Fairy Tale series. For me, this book is less fairy tale, and more erotic fantasy and a tale about two people finding love and claiming victory over their Read more...



All I Ever Wanted
by LuAnn McLane
"A fun and promising start to a series with plenty of heart!"
Posted August 4, 2017

ALL I EVER WANTED is the first book in LuAnn McLane's Heartthrob series. Grady Heart and Arabella York have a tangled past with painful memories warring with beautiful ones. Grady and Arabella's romantic past was back when they were both teenagers and he was ridiculously famous Read more...



The Lost Vampire
by Kate Baxter
"Full of characters both terrifying and tremendous, and a romance that is both epic and electrifying!"
Posted August 4, 2017

THE LOST VAMPIRE is book 5 in Kate Baxter's Last True Vampire series. Instead of the familiar setting of sunny LA, this story takes place in Seattle. Vampire Saeed Almasi is consumed with the visions he's having of who he believes is his fated mate. In Read more...



Just The Thing
by Marie Harte
"Another exceptionally red-hot romance by Marie Harte with a strong yet sweet hero!"
Posted August 3, 2017

JUST THE THING is book two in Marie Harte's Donnigans series. At first glance, Gavin Donnigan appears to be just a typical player, as well as a hot gym instructor. Zoe York easily turns down all Gavin's invitations Read more...



Dragonsworn
by Sherrilyn Kenyon
"When a dragon meets a warrior princess of the underworld, magic happens!"
Posted August 1, 2017

DRAGONSWORN is book 28 in Sherrilyn Kenyon's Dark-Hunter series. When a dragon meets a warrior princess of the underworld, magic happens. Falcyn has the key to saving Medea's gravely ill parents sets out to get Read more...



Eye Candy
by Jessica Lemmon
"A sexy story about two friends who zig and zag on the path to true love."
Posted August 1, 2017

EYE CANDY is the first book in Jessica Lemmon's Real Love series. Vince Carson and Jackie Butler have been friends for years. Both friends have gone through painful divorces. Both friends are co-Vice Presidents at the Read more...



Bite Somebody Else
by Sara Dobie Bauer
"A snarky and sexy romance with a delightfully foul-mouthed feminist vampire!"
Posted August 1, 2017

BITE SOMEBODY ELSE is the sequel to Sara Dobie Bauer's book BITE SOMEBODY. This book has what I love most in a paranormal romance -- humor, friendship, and super sexy times. Imogene is a vampire with rock star attitude with Read more...



A Panicked Premonition
by Victoria Laurie
"A first-rate detective yarn with some kick-ass female sleuths to save the day!"
Posted July 17, 2017

A PANICKED PREMONITION is book 15 in Victoria Laurie's Psychic Eye mystery series. In A PANICKED PREMONITION, Abby pounds the pavement and does some old-fashioned detective work when her psychic intuition is somewhat stymied. There is Read more...



Merely a Marriage
by Jo Beverley
"MERELY A MARRIAGE is part Regency romance and part Shakespearean comedy!"
Posted July 17, 2017

MERELY A MARRIAGE is set in the world of Jo Beverley's Company of Rogues series without actually being a book in that series. In this story, the death of Princess Charlotte gets the main characters obsessing over and agonizing over thoughts of marriage and childbirth. This book Read more...



Trust
by Kylie Scott
"TRUST is a story you can sink your teeth into and characters you care about!"
Posted July 17, 2017

TRUST is a standalone novel by Kylie Scott centered around two teenagers and the fallout from a convenience store robbery gone bad. Rather than a guy and a girl meeting at a party or some other conventional way, 17-year-old Edie Millen and 18-year-old John Cole are Read more...



Rocky Mountain Home
by Vivian Arend
"A story with emotional resonance, great characters, and super sexy shenanigans!"
Posted July 17, 2017

ROCKY MOUNTAIN HOME is the eleventh and final book in Vivian Arend's Six Pack Ranch series. As someone who is a huge fan of this series, I am sad to see it end but excited to see Read more...



Duke With Benefits
by Manda Collins
"A delicious romance with a curious mystery thrown in to spice things up!"
Posted June 26, 2017

DUKE WITH BENEFITS is book two in the Studies in Scandal series by Manda Collins. Because this is the second book in this series, and the main characters are somewhat established, this is a slightly faster-paced story Read more...



Justice League vs. Suicide Squad
by Rob Williams, Joshua Williamson, Tim Seeley
"A tour-de-force of metahuman madness and Machiavellian supervillains!"
Posted June 26, 2017

JUSTICE LEAGUE VS. SUICIDE SQUAD is a comic book fan's dream, created by a slew of favorite writers and artists. Some comics never live up to their eye-popping covers, but JUSTICE LEAGUE VS. SUICIDE SQUAD lives up to every tantalizing thing hinted at on the cover. There are Read more...



Miranda Owen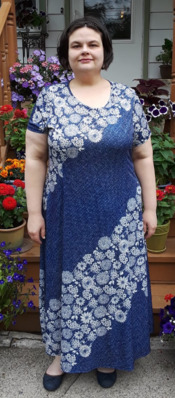 I work in a library and that helps my book addiction. My favorite genres are romance (just about any kind) and cozy mysteries. I also enjoy true crime books - especially time periods 1950 & earlier. I like anti-heroes, personal journey stories, character-driven stories, and ones with strong, smart female characters. I also enjoy graphic novels & manga. I am in several online book groups.
Features & Posts