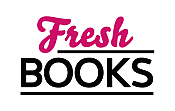 Best August Reads!
J.R. Ward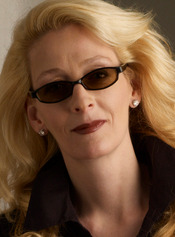 Blogging at Fresh Fiction
Sandi Shlhanek | The Survey Says Part Two
November 29, 2009
Welcome to the survey says part two! This week I want to know do you have a genre preference? If you do does that mean Read More...
Pseudonym for Jessica Bird.

JR currently lives in Kentucky with her husband. A graduate of Smith College, she majored in Art History and History and then realized she needed to support herself. After graduating from law school, she began working in healthcare in Boston and spent many years as Chief of Staff of one of the premier academic medical centers in the nation. She's now adjusting to the writer's lifestyle and loves going to work in her slippers!
Series
Black Dagger Brotherhood | Fallen Angels | Black Dagger Legacy | Bourbon Kings
Books:
The Thief, November 2018
Black Dagger Brotherhood #16
Mass Market Paperback (reprint)
Consumed, October 2018
Firefighters #1
Hardcover
Blood Fury, June 2018
Black Dagger Legacy #3
Mass Market Paperback (reprint)
The Thief, April 2018
Black Dagger Brotherhood #16
Hardcover
Blood Fury, January 2018
Black Dagger Legacy
Hardcover
The Chosen, October 2017
Mass Market Paperback (reprint)
Devil's Cut, August 2017
Bourbon Kings #3
Hardcover
The Angels' Share, July 2017
Bourbon Kings #2
Mass Market Paperback (reprint)
The Chosen, April 2017
Black Dagger Brotherhood #15
Hardcover
Blood Vow, December 2016
Black Dagger Legacy #2
Hardcover
The Beast, November 2016
Black Dagger Brotherhood #14
Mass Market Paperback (reprint)
Father Mine, October 2016
e-Book
The Angels' Share, August 2016
Bourbon Kings #2
Hardcover
The Bourbon Kings, July 2016
Mass Market Paperback
The Beast, April 2016
Black Dagger Brotherhood #14
Hardcover
Blood Kiss, December 2015
Black Dagger Legacy #1
Paperback
The Bourbon Kings, August 2015
Bourbon Kings #1
Hardcover
The Shadows, March 2015
Black Dagger Brotherhood #13
Hardcover
The King, April 2014
Hardcover
The King, April 2014
Black Dagger Brotherhood, #12
Hardcover
Possession, October 2013
Fallen Angels #5
Paperback
Lover At Last, April 2013
Black Dagger Brotherhood #11
Hardcover
Rapture, October 2012
Fallen Angels #4
Hardcover
The Player, June 2012
Moorehouse Legacy
Mass Market Paperback
Lover Reborn, April 2012
Black Dagger Brotherhood #10
Hardcover
Lover Unleashed, November 2011
Black Dagger Brotherhood
Paperback (reprint)
Envy, September 2011
Fallen Angels #3
Paperback
Rebel, July 2011
Paperback (reprint)
Lover Unleashed, April 2011
Black Dagger Brotherhood #9
Hardcover
Crave, October 2010
The Fallen Angels #2
Mass Market Paperback
Lover Mine, May 2010
Black Dagger Brotherhood #8
Hardcover
Covet, October 2009
Fallen Angels #1
Paperback
Lover Avenged, May 2009
Black Dagger Brotherhood #7
Hardcover
Dead After Dark, December 2008
Mass Market Paperback
The Black Dagger Brotherhood: An Insider's Guide, October 2008

Trade Size
Lover Enshrined, June 2008
Black Dagger Brotherhood #6
Paperback
Lover Unbound, October 2007
Black Dagger Brotherhood #5
Paperback
Lover Revealed, March 2007
Black Dagger Brotherhood Series, #4
Paperback
Lover Awakened, September 2006
Black Dagger Brotherhood #3
Paperback
Lover Eternal, March 2006
Black Dagger Brotherhood #2
Paperback
Dark Lover, September 2005
Black Dagger Brotherhood #1
Paperback