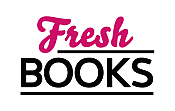 New Year, Great Reads for January
Jeaniene Frost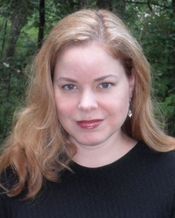 Blogging at Fresh Fiction
Q&A with Bestselling Author Jeaniene Frost on her latest title THE SWEETEST BURN
July 27, 2017
Miranda Owen: What had you doing a series about demons, angels, and other biblical Read More...
Today's Special Blog Contest 12/31
Win a copy of AT GRAVE'S END
January 1, 2010
Read today's blog by Jeaniene Frost and then Read More...
Jeaniene Frost | For love or money?
December 31, 2008
When I was twelve, I was bitten by the reading bug. It wasn't long after that when I decided to write my own book Read More...
Jeaniene Frost | OH YES YOU CAN
November 13, 2007
Since it's shortly after the release of my first book, I've been thinking of the start of this journey. I'd known since Read More...
Jeaniene Frost is the New York Times, USA Today, and international bestselling author of the Night Huntress series and the Night Huntress World novels. To date, foreign rights for her novels have sold to nineteen different countries. Jeaniene lives in North Carolina with her husband Matthew, who long ago accepted that she rarely cooks and always sleeps in on the weekends. Aside from writing, Jeaniene enjoys reading, poetry, watching movies with her husband, exploring old cemeteries, spelunking and traveling – by car. Airplanes, children, and cook books frighten her.
Log In to see more information about Jeaniene Frost
Log in or register now!
Series
Night Huntress | Night Huntress World | Argeneau Vampires | Night Prince | Southern Vampires | Broken Destiny | Night Rebel
Books:
Wicked Bite, February 2020
Night Rebel
Mass Market Paperback
Shades of Wicked, November 2018
Night Rebel #1
Mass Market Paperback
The Brightest Embers, December 2017
Broken Destiny #3
Mass Market Paperback
The Sweetest Burn, June 2017
Broken Destiny
Paperback
Into the Fire, March 2017
Night Prince #4
Paperback
#AmWriting, June 2016
A Collection of Letters to Benefit The Wayne Foundation
e-Book
Outtakes from the Grave, January 2016
Night Huntress #8
e-Book
Home for the Holidays, December 2015
Night Huntress 6.5
e-Book (reprint)
Bound By Flames, February 2015
Night Prince #3
Paperback
The Beautiful Ashes, September 2014
Broken Destiny
Paperback
Up from the Grave, February 2014
Night Huntress #7
Paperback
Up From the Grave, January 2014
Night Huntress #7
Paperback
Twice Tempted, April 2013
Night Prince #2
Paperback
The Bite Before Christmas, November 2012

Paperback
Once Burned, July 2012
Night Prince # 1
Paperback
Reckoning, December 2011
Night Huntress .5
e-Book
The Bite Before Christmas, November 2011
Argeneau Vampires / Night Huntress
Hardcover
Halfway to the Grave with Bonus Material:, October 2011
Cat and Bones #1
e-Book
Comic Con 2011 Romance Sampler, October 2011
Paperback
Devil to Pay, September 2011
Night Huntress 3.5
e-Book (reprint)
One Grave At A Time, September 2011
Night Huntress #6
Paperback
Happily Never After, July 2011
Night Huntress World
e-Book (reprint)
This Side Of The Grave, March 2011
Night Huntress #5
Mass Market Paperback
Haunted By Your Touch, November 2010
Mass Market Paperback
Death's Excellent Vacation, August 2010
Sookie Stackhouse novella
Hardcover
Eternal Kiss of Darkness, August 2010
Night Huntress World #2
Mass Market Paperback
First Drop Of Crimson, February 2010
Night Huntress World #1
Mass Market Paperback
Unbound, September 2009
Mass Market Paperback
Destined For An Early Grave, August 2009
Night Huntress, Book 4
Mass Market Paperback
Four Dukes and a Devil, July 2009
Night Huntress World
Mass Market Paperback
The Mammoth Book of Paranormal Romance, March 2009
Paperback
At Grave's End, January 2009
Night Huntress #3
Mass Market Paperback
One Foot In The Grave, May 2008
Night Huntress #2
Mass Market Paperback
Halfway to the Grave, November 2007
Night Huntress #1
Paperback

Videos
Click Title to Play
One Grave At A Time