As a reader, I always wondered why it was necessary when an author would come out with a book at the end of a series, telling the same story but from another character's perspective. Now, as a rabid Night Huntress fangirl, I get it. For years we got stories without directly getting Bones' perspective. He's an amazing character with ever getting that window into his psyche, but sometimes you just couldn't help but wonder. Like in DESTINED FOR AN EARLY GRAVE. I admit that it's not my fav in the series – but largely because I just didn't understand where Bones was coming from – which is why I loved OUTTAKES FROM THE GRAVE in which you have alternate scenes that gave me what I felt was missing from that earlier book.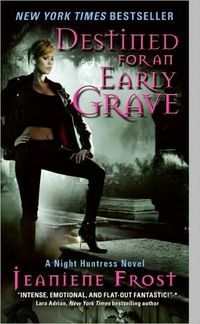 So, I know why I'm so excited to read THE OTHER HALF OF THE GRAVE, but what motivated you to write it?
You could say that Bones did, and it took me completely by surprise. A couple years ago, I was reading the beginning of HALFWAY TO THE GRAVE for some reason, and on impulse, I re-wrote chapter one from Bones' point of view. Then, just for fun, I posted it on my blog. Readers overwhelmingly asked for more, so I rewrote chapter two, and I was shocked at how easily it came. Sometimes, writing can feel like pulling teeth, plus, I'd never seen Bones through his eyes before. Now, suddenly, I was channeling Bones after all these years. I kept writing until I was almost a quarter of the way through his book. At that point, I had to stop because I had a contracted book to start and finish, and it was actually hard to quit writing Bones' story. He was so clear inside my head. When I had the chance again, I restarted and then finished his story.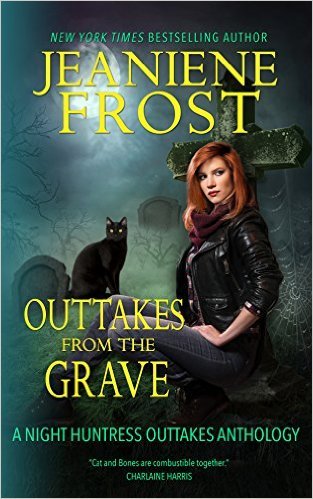 Do you find it more challenging writing from a male character's perspective as opposed to a woman? As a woman, and a reader, I'm always surprised when I feel like a male writer just really gets it and realistically writes a female protagonist. I probably shouldn't be surprised, but I still am.
Normally, I do find it more challenging. It definitely comes more naturally to me to write from a woman's perspective, but as I mentioned above, I really plugged into Bones' character for this book. So, I didn't have most of the performance anxiety that I've previously felt when writing through a male point of view.
Does THE OTHER HALF OF THE GRAVE cover the entire timeline of HALFWAY TO THE GRAVE?
Yes, plus it also gives a brief glimpse of Bones' side of a pivotal scene in the second Night Huntress book, ONE FOOT IN THE GRAVE. Honestly, I had to cut myself off from writing more of that scene in the book. At 115k words, THE OTHER HALF OF THE GRAVE is already quite long. By comparison, HALFWAY TO THE GRAVE was only 105k words.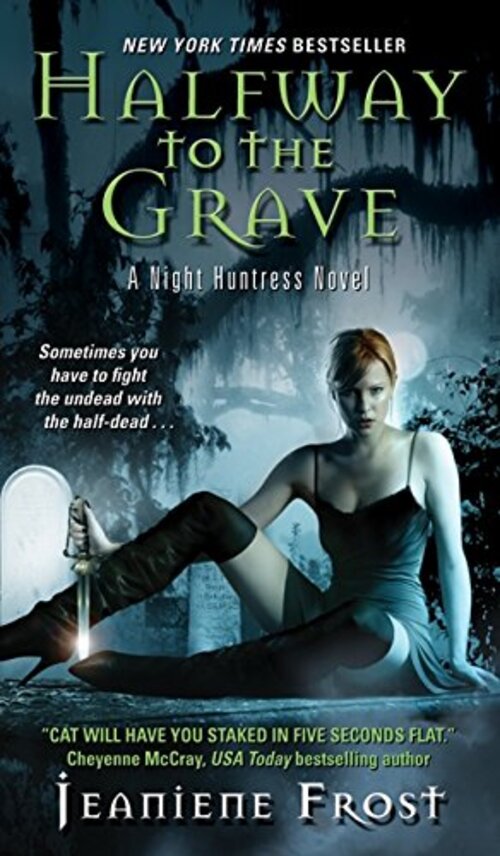 What do you think it is about these characters that resonates so much with readers?
I wish I knew! But, there's no magic formula for character popularity. If there were, publishing companies and indie authors would only publish bestsellers. Sometimes, characters just click with readers, for a number of reasons that might vary from reader to reader. I've heard readers say they like Bones because he's sexy, loyal, savage when necessary, and honest, but a lot of other characters have those traits, too. As an author, you can drive yourself up a wall wondering what readers will and won't like, but at the end of the day, you have to write what YOU like, and then cross your fingers that readers will like it, too.
I sometimes like to ask authors this question. As a comic book fan, I enjoy a good crossover. If it was possible – different publishers not being an issue – and you could mix some of your characters from any of your books with characters from any other author's series, would you? And, if so, which series/characters would you mix them with?
I would absolutely do this if I could, probably with every book I ever liked, lol. But, to give a specific, years ago author Ilona Andrews and I wrote a blog post with her hero, Curran, and my hero, Bones, having a mock insult exchange because at the time, they were both in the running for an online contest. Ilona and I have also joked about what would happen if Kate Daniels from her series and Cat Crawfield from mine ever went out for drinks because they would get into supernatural trouble, guaranteed.
Another question I like to ask authors is something that kept coming up after doing enough interviews. Some authors tell me that they don't always enjoy reading the same type of book that they enjoy writing. Is that true for you? What do you like reading? Favorite authors? Titles?
I still read and love paranormals, but I don't devour as many as I used to because after writing them for—gasp—fifteen years, I now want something different for my reading time. So, I also read mysteries, thrillers, romance, a little dystopian, and a little fantasy. I could never list all my favorites without taking up your entire blog, but some recent reads I enjoyed were The Darkest Mind books by Alexandra Bracken, the Hidden Legacy series by Ilona Andrews, the Faery Bargains series by Melissa Marr, the Morgan Dane series by Melinda Lee, the Stitch in Time books by Kelley Armstrong, and the Women Who Dare series by Beverly Jenkins.
What are you currently working on?
I'm just starting a novella that's adjacent to my Night Prince series. I don't have more details yet, like a title or release date, but if all goes well, it should be out by the end of the year. After that, who knows? Bones might demand to have another story told. Or Vlad might; he's been miffed at all the extra attention Bones has been getting. Or a new character might pop up. When it comes to who's getting a story, I let the characters take the wheel. In many ways, I'm just their transcriber - wink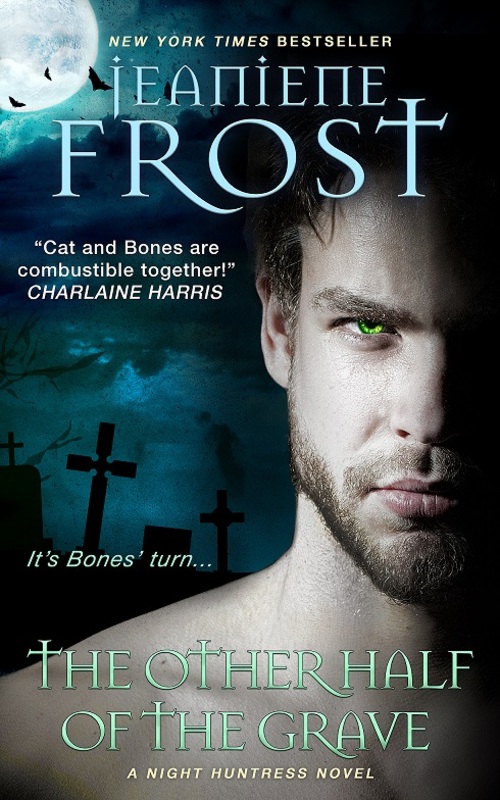 From the New York Times bestselling author of the Night Huntress series comes a thrilling new look at the iconic origin story of Cat and Bones, as experienced by Bones…from the other half of the grave.
There are two sides to every story–and the sizzling British alpha vampire, Bones, has a lot to say…
Ever wondered what Bones was thinking and feeling when he and half-vampire Cat Crawfield first met? Or how their story might differ if he were the one telling it? Now, relive the beginning of Cat and Bones' bestselling love story through Bones' point of view, which reveals a darker, sexier take on their early days, as well as a deeper dive into Bones' past, the vampire world, and other things that Cat didn't see when their story was told only through her eyes in Halfway to the Grave.
Cat had her say. Now, it's Bones' turn.
Fantasy Urban | Romance Paranormal [NYLA, On Sale: April 26, 2022, e-Book, ISBN: 2940160880143 / eISBN: 9781641971928]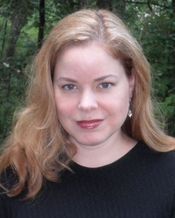 Jeaniene Frost is a New York Times and USA Today bestselling author of paranormal romance and urban fantasy. Her works include the Night Huntress series, the Night Prince series, the Broken Destiny series, and the new Night Rebel series. Jeaniene's novels have also appeared on the Publishers Weekly, Wall Street Journal, ABA Indiebound, and international bestseller lists. Foreign rights for Jeaniene's novels have sold to twenty different countries.
Jeaniene lives in Florida with her husband Matthew, who long ago accepted that she rarely cooks and always sleeps in on the weekends. In addition to being a writer, Jeaniene also enjoys reading, writing, poetry, watching movies, exploring old cemeteries, spelunking and traveling – by car. Airplanes, children, and cook books frighten her.
No comments posted.