1--What is the title of your latest release?
2--What's the "elevator pitch" for your new book?
A woman seeks to heal her maternal grief through a secret obsession with the girl next door, and together they confront ghosts real and imagined in this hauntingly poignant novel.
3--How did you decide where your book was going to take place?
The secluded, foggy peninsula I had in my mind was so specific, I had to fictionalize it. I placed it in Northern California and named it 'Sam's Town' (after a song from my favorite band, The Killers).
4--Would you hang out with your protagonist in real life?
I love peculiar people—maybe because they give me the freedom to be my most peculiar self—and so yes, I would hang out with Dottie.
5--What are three words that describe your protagonist?
Now that you already know she's peculiar—she's also restless, inquisitive, and intuitive.
6--What's something you learned while writing this book?
I learned that my role as a mother had changed with my kids becoming adults, and writing this novel helped me through the transition into a new phase of life.
7--Do you edit as you draft or wait until you are totally done?
I do both. I edit as I go so I have a solid foundation to build the story on. But even after all that, it takes several more drafts to get it just right.
8--What's your favorite foodie indulgence?
Indian lentils
9--Describe your writing space/office!
From my desk I have a view of a small lake. My dog and cat sleep beside me as I write, and the ducks fly by my window on their way to the lake.
10--Who is an author you admire?
Mary Oliver is one of my favorite authors. I admire how she writes with such joy, and celebrates the beauty and wonder of the natural world, despite the ugly abuse she faced as a child.
11--Is there a book that changed your life?
JAZZ was the first Toni Morrison novel I read. I was blown away by her writing and went on to read all her novels. She made me fall in love with language and storytelling in ways no other writer had, and that inspired me, twenty-eight years ago, to try writing my first novel.
12--Tell us about when you got "the call." (when you found out your book was going to be published)/Or, for indie authors, when you decided to self-publish.
The publisher and editor of Regal House Publishing told me on Zoom. But I believe I "mystically" got "the call" while standing in line at the post office the day I sent them my full manuscript. As I waited in line to send MAGDALENA off to the publisher whose logo is a gold crown, I noticed the woman right in front of me had a big tattoo on her back of that same crown. I got the chills and had a feeling it was a sign Regal House was going to say yes.
13--What's your favorite genre to read?
I love literary fiction and I love it even more if it has a touch of the supernatural in it.
14--What's your favorite movie?
Crimes of the Heart
15--What is your favorite season?
I live in Southern California, so I love all the "seasons."
16--How do you like to celebrate your birthday?
My favorite birthdays are the ones that include surfing or golfing or anything active during the day, and then a nice dinner with my family at night.
17--What's a recent tv show/movie/book/podcast you highly recommend?
My daughter is always sending my husband and me lists of TV shows and movies she wants us to watch—and we rarely get to them. So I have nothing "recent" to recommend. As for books I'd recommend, I recently read and loved Idra Novey's TAKE WHAT YOU NEED. I have been listening to the podcast Writers on Writing for years and think any reader or writer would enjoy it.
18--What's your favorite type of cuisine?
Indian food
19--What do you do when you have free time?
I lose myself in the "green" of my yard.
20--What can readers expect from you next?
My next novel is about a woman who escapes her past by taking on a life that doesn't belong to her. She befriends a pregnant teen and a homeless woman, and together these characters discover what it is to find one's place in the world.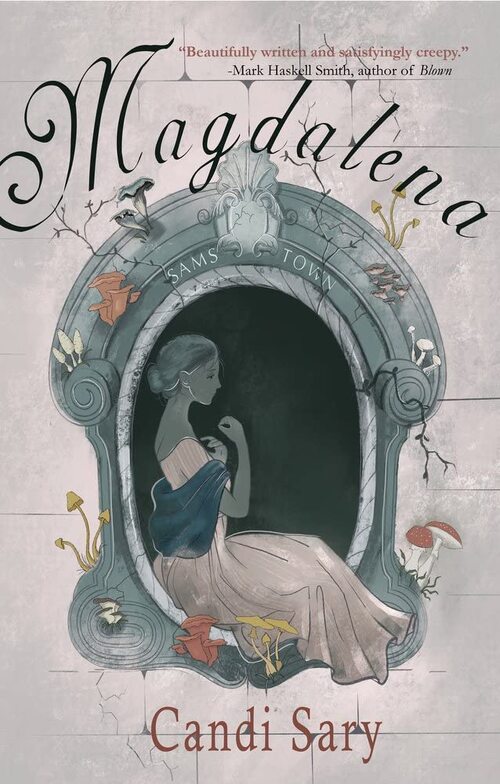 In a small, secluded town that thrives on gossip and superstition, Dottie offers plenty of both when the scandal breaks about a missing girl, a ghost, and the affair that started it all.
Having suffered a history of miscarriages, reclusive Dottie develops a strange motherly interest in her 15-year-old neighbor, Magdalena. Somewhere between fantasy and reality, Dottie finds new life in her relationship with the mysterious girl. But Dottie's entanglements with Magdalena, a curious centenarian, a compelling stranger, an ex-mobster, and a murder of crows thrusts this once cloistered woman into a frenzy of public scrutiny. To quell the rumors, Dottie puts pen to paper and discovers something as frightening as it is liberating—her voice.
Fantasy | Paranormal | Women's Fiction [Regal House Publishing, On Sale: July 11, 2023, Paperback / e-Book, ISBN: 9781646033348 / eISBN: 9781646033355]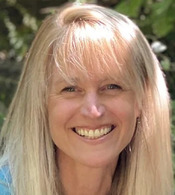 Author Candi Sary has been in the finals of several writing competitions, including the Amazon Breakthrough Novel Award and the William Faulkner-William Wisdom Creative Writing Competition. Her novel Black Crow White Lie won Reader Views Literary Award, a CIBA, and was named First Runner-Up in the Eric Hoffer Book Award. It was made into a short film by Chase Michael Wilson. Her new novel Magdalena will be released by Regal House Publishing in the summer of 2023. Sary lives in Southern California with her husband now that her two children are grown.
No comments posted.