MK Moore | Author-Reader Match

February 27, 2019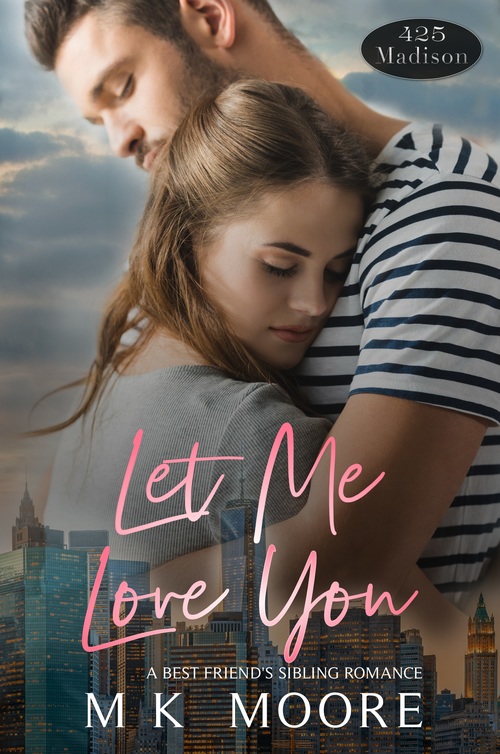 AVAILABLE
425 Madison Avenue Book 2

February 2019
On Sale: February 21, 2019
ISBN: 1796602388
EAN: 9781796602388
Kindle: B07NKLRM51
e-Book
Add to Wish List

Also by Mk Moore:
Let Me Love You, February 2019

Instead of trying to find your perfect match in a dating app, we bring you the ďAuthor-Reader Match" where we introduce you to authors as a reader you may fall in love with. It's our great pleasure to present†MK MOORE!†
WRITES:
Filthy Contemporary
ABOUT AUTHOR:
I live in Tennessee with my amazing husband who inspires me every day. There is a little bit of him in every man I write! I have always been writing something. I took the plunge and self-published my first book in July 2017.
WHAT I'M LOOKING FOR IN MY IDEAL READER MATCH:
Someone who loves love! My couples are head over heels for one another pretty quickly!
WHAT TO EXPECT IF COMPATIBLE:
No cheating, steamy love scenes, and a delicious happily ever after!
About the 425 Madison Series
Welcome to 425 Madison Ave the perfect place to fall in love. Nine delicious romances set in fast-paced & sexy NYC just waiting for you to read.
The series features stories from some of your favorite romance authors: Leigh Lennon, MK Moore, Allie York, Aubree Valentine, Kay Gordon, Lauren Helms, Sylvia Kane, Katy Ames, and C. Lesbirel.
Join these authors as they come together, each with a standalone romance for you to enjoy.
Featuring some of readers' favorite tropes: second-chance romance, best friends sibling romance to a good ol' enemies to lovers romance. We've got you covered with a sports romance, a fake relationship and even an ugly duckling or two. Don't forget a brother's best friend and falling for your soul mate. Maybe a little love triangle as well. Each tale offers you something new, something different. After all, 425
For more information, visit the series website ➝ www.425madisonseries.com
Follow the series on Facebook ➝ https://www.facebook.com/425Madison Series
425 Madison Avenue Book 2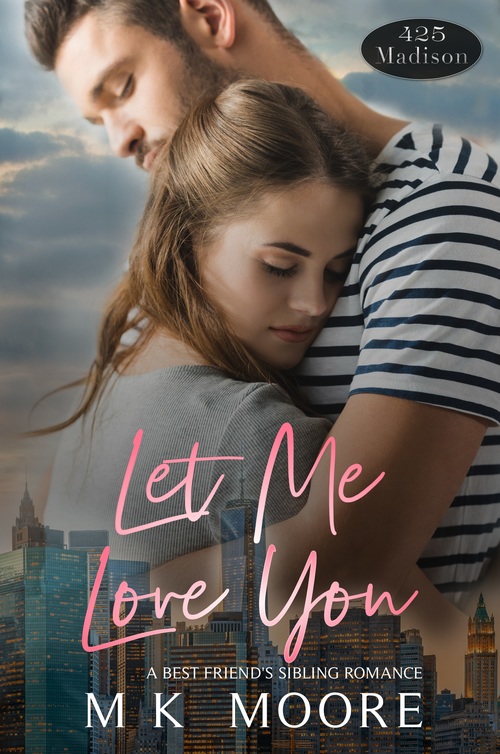 Mallory My professional life has taken off. Now if I could get a personal one, that would be great. He is so amazing. Good looking, smart, and everything I ever wanted. Why won't he let me love him?
Malachi Coming home from a life of service is hard. It's even harder when you're injured. Why did she have to be so beautiful? She is everything I never knew I wanted. Letting her love me was the easy part.
Don't let the title fool you, this book is full of all the MK Moore yumminess that you can handle. As always, you can expect a safe and steamy happily ever after.
After all, 425 Madison Avenue is the perfect place to fall in love.
Romance Contemporary [Self Published, On Sale: February 21, 2019, e-Book, ISBN: 9781796602388 / ]
Comments
29 comments posted.
Re: MK Moore | Author-Reader Match

This book looks like my perfect match! I will definitely be checking it out.
(Sara Ording 4:55am February 27)
Sounds like a great story. Best of luck with it.
(Nancy Reynolds 2:16pm February 27)
Thanks for sharing about your book... Sounds good!
(Colleen Conklin 5:42pm February 27)
Is there an imperfect place to fall in love. Oops, scared myself....
(Mary Ann Dimand 7:32pm February 27)
Awesome story line! Can't wait to read it!
(Sarah Nakoneczny 7:45pm February 27)
I like the story line!
(Melanie Rosen 10:37pm February 27)
book's interesting
(Q Q 10:58pm February 27)
I enjoy series that revolve around the same place, events, or agency. Having a
variety of authors doing the series adds a nice variety of voices and styles. I hope
your part of Tennessee didn't get flooded. We still have one Red Cross shelter
open here for those who can't get back into their homes.
(Patricia Barraclough 12:53pm February 28)
yumminess sounds really, really good...
(Virginia Campbell 1:24am February 28)
This sounds like a series I will love.
(Sharon Mitchell 3:22am February 28)
I would love to read it!
(Nicole Kuiper 12:24pm February 28)
love the cover it's gorgeous and the book looks awesome. i look forward to
reading it.
(Tammy Ramey 5:26pm February 28)
Aw, this sounds like such a good book!
(Deb Philippon 7:20am March 1)
Wonderfully sounding book.
(Sharon Good 12:48pm March 1)
Sounds like a great book!
(Jaime Minter 4:27pm March 1)
I'm all for steamy romance in books. I love love in books.
I'm up for just about anything I'M BOOKS. I'm one of those
who prefers to keep it between pages and not in my real
life. Lol. I'm too cranky.
(Candy Voisine 4:47pm March 1)
I have commented before that I love this idea of a series of books with one location. It reminds me that there are so many stories around us that we usually don't think about. Nice to see another story with this setting. It sounds great. I'm just not sure if I want to read one book at a time or get them all and binge.
(Mary Songer 4:51pm March 1)
This book sounds really interesting
(Shelley Butcher 2:39am March 2)
This looks sweet and steamy!!!
(Amber Niebaum 3:55am March 2)
I'M IN!!
(Hester Mayo 8:44pm March 2)
Diane
Can't wait to read.
(Diane Lesetmoe 1:41am March 3)
Thanks for sharing.
(Judy Gregory 2:38am March 3)
The cover is amazing! I really liked the plot too.
I love series that take place in the same location. In
this way, I can get to know the characters better and see
glimpses of my favorite character from another book. So,
this book is already on my TBR.
(Amina Ibrahim 5:31am March 3)
Sounds like a really good series. Love that cover too.
(Karen Haas 11:25am March 3)
That's a beautiful cover and the book sounds interesting.
(Anna Speed 12:58pm March 3)
Alrighty, then! Just my cuppa! Thanks for the introduction
and excerpt.
(Kathleen Bylsma 5:41pm March 3)
sounds like a great books to read
(Ann Unger 7:45pm March 3)
I am brand new to your work and can't wait to see if my
local library carries it! Thanks so much for the giveaway,
too!
(Angie Lilly 11:25am March 4)
Cant wait to read! Thanks for the giveaway!
(Sarah Nakoneczny 4:32pm March 4)
Registered users may leave comments.
Log in or register now!