Anne Marsh | When Life Throws You Lemons Make A Book

October 12, 2009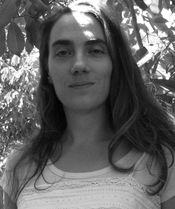 I've always loved reading. The standard family joke, when I was growing up, was that you could count on me to have my nose in a book. I had stashes of books everywhere: in the car, my bedroom, every other room of the house. I didn't walk from Point A to Point Z unless I could crack a book open first and thumb through pages as I walked. I probably missed out on quite a few other interesting sights, but I was hooked. I was a reader. It never seriously occurred to me to try my hand at writing until life interfered and quite literally slapped that book out of my hands. I'd been working my dream job for two years at Pixar Animation Studios (I was a technical writer, thank you very much, which meant that I wrote the instructions for the software the studio used to create their movies), when, out of the blue, my boss called me into his office and informed me that I was a tad bit superfluous.
And was being laid off.
Have a nice day.
It was nothing personal—it was business and the logical side of me understood that—but it still hurt. I went home, bawled like a baby—and started writing my first book. I decided that if the universe was going to make me go out on a limb and start over, I was going to start over living my dreams. I was going to go for something I'd never really thought I could do—writing romance novels.
It took almost three years to the day from when I left Pixar to when I held the first copy of THE HUNT in my hand. But I did it. With a whole lot of love and support from my friends, family and husband.
The heroine of THE HUNT has a chance to reinvent herself as well. She's a thief, even though she doesn't want to be one and her reasons are good. The universe, in the form of one sexy alpha male, also sort of stops her in her tracks and asks: are you sure you're headed down the right path? Wouldn't you rather go in THIS direction, instead? Fortunately, my Miu decides that she'd rather have a hot, sexy hero than a demanding boss any day of the week (and really, which of us wouldn't?). Not to mention, that Jafar does his sensual best to convince Miu he's her best option.
Many of us are being forced to reevaluate what we're doing with our lives. The economy has not been kind, companies are downsizing, and if we haven't been laid off ourselves, I'm betting we all know someone who has. If you've been handed lemons, how have you been making lemonade? And do you have a sexy partner of your own to help you man the stand?
Need motivation? Want a break from reality? (And I promise you: Miu and Jafar can make anyone forget for a few delicious minutes) You can check out my website, read an excerpt and enter my reader contest to win a moonstone necklace and a signed copy of THE HUNT,
Can't wait? Post a comment here for a chance to win a signed copy of THE HUNT.
Anne Marsh
Comments
33 comments posted.
Re: Anne Marsh | When Life Throws You Lemons Make A Book

Sounds like a fascinating read. I am always partial to the thieves. :) How awful to lose your dream job like that...but then, it gave you the opportunity to chase a new dream, didn't it? :)
(Rie Sheridan Rose 12:52pm October 12, 2009)
My father used to tell me that 'life is what happens while you are making other plans.' I think you have successfully navigated the curves thrown by life and done something exciting for all of us.
(Susan Driskill 2:04am October 12, 2009)
This is a definite must have for me whether or not I win! Not only because this is my preferred genre (and sounds wonderful!) but also because I feel a kinship to you due to the fact that I have always read so much that my dad nicknamed me "book maggot". He said that I went through so many books so quickly that I couldn't possibly be a "bookworm" since worms are pretty slow.
Of course, like so many of us, I have been handed lemons. In my case the main "lemon" in my life is being legally disabled at a pretty early age. My lemonade from that is the fact that, although I am unable to work, I am able to be a stay at home mom! Sure, it can be harder than a lot of jobs but the rewards are far greater and the "boss" is more forgiving. I mean, if I'm hurting too badly to complete my duties (cleaning the house or even playing with my 2 year old) I don't have to fear the loss of my "job". I definitely have the sexy partner too or I wouldn't have the two year old! LOL Also, my partner may not be home much between his job(s) and going to school to become a paramedic but when he is home he helps as much as he can and even when he's not home I know he's always there for me!
Thank you for posting this blog! The timing couldn't have been better considering I have been thinking about this a lot lately. That is another one of the ways I make my "lemonade", by looking at the bright side of things. While the silver lining is sometimes hard to see it is usually there if you either look hard enough or simply wait for it to form. Thanks again & keep writing!
(Dawn Detkowski 2:10am October 12, 2009)
Way to go on following a dream! I am a strong believer in lemonade making. About a year ago, I noticed that income was not what it should be for the family so stepped into the workforce after more than one and a half decades as a stay at home mom. Am enjoying it thoroughtly.
(G. Bisbjerg 2:18am October 12, 2009)
Congrats on Your Book The Hunt looks like it will be a great read can't wait to get it but it on my list of books to get.
sasluvbooks@yahoo.com
(Stacey Smith 4:07am October 12, 2009)
Hi Anne,
my congrats on your first book! I think it is great that you were courageous enough to go from one creative career to another and try your hand at writing. The Hunt definitely looks intriguing and alpha hereos are my fav. Will definitely be looking for this one.
(Carrie Divine 7:44am October 12, 2009)
This book sounds great!
(Kara Conrad 8:23am October 12, 2009)
Congrats on your first book; I look forward in reading it.

Isn't it interesting how life's misfortunes can turn out to be a treasure? Now you are doing something you enjoy and we, the readers, get to reap the benefits.

Thanks.
(Tracey Dent 12:32pm October 12, 2009)
Sounds like you took the road that is right for you. Look forward to reading your book it sounds interesting. Like you my daughter and I are life long readers, nose in book always!
(Elizabeth Parzino 1:13pm October 12, 2009)
Your first book sounds interesting and I can't wait to read it. Good Luck on it's success.
(Theresa Buckholtz 1:25pm October 12, 2009)
I think it is wonderful that you took a rough situation and made it work for you. We would definitely have missed out if you had decided to do something different!
(Joanne Reynolds 1:26pm October 12, 2009)
Your sure turned your lemons into lemonade - this book sounds great! I look forward to reading it.
(Cheryl Snyder 3:25pm October 12, 2009)
Congratulations on creating your own "Happily Ever After" out of misfortune. Great post.
(G S Moch 4:35pm October 12, 2009)
Hi Anne, I am always fascinated with Egyptian mythology and this storyline has me intrigued. I would love a chance to read The Hunt.
(Cathy MacDonald 4:42pm October 12, 2009)
Ann, I love your lemon story. I've always believed in "one door closes, another one opens" philosophy in life. That's because life has handed plenty of lemons, but oh, the lemonade drink is much tastier !!
(Armenia Fox 7:05pm October 12, 2009)
The book sounds really good! Congratulations and much success!
(Martha Lawson 8:22pm October 12, 2009)
Congrats on your book. It sound like a good read.

loretta canton
lbcanton@verizon.net
(Loretta Canton 8:32pm October 12, 2009)
Congrats on your book, sounds like a winner!
(JoAnn White 8:35pm October 12, 2009)
Congrats on your book. It sounds like a MUST READ book!
(Patsy Hagen 8:49pm October 12, 2009)
I love your cover, it's beautiful. Is your book about shifters?
Please give us more excerpts it sounds good.
(Diane Sadler 8:53pm October 12, 2009)
Also being a person in the Broadcast & media industry, I can relate to your issue and a change in life. I too decided to get more serious about my writing. Sounds like you have a good start and hopefully a great future.
(Ethan Nahte' 8:57pm October 12, 2009)
Your lemonade sounds ever so much better than the rotten lemons I've gotten over the last year and a half. But, like you, I do have someone helping support me, although it's somewhat grudgingly at times. This does sound like a book I would enjoy reading, so onto the TBB list it goes!

Later,

Lynn
(Lynn Rettig 9:02pm October 12, 2009)
Congradulations on your first book! I love your whole story and I look forward to reading book!
(Lisa Glidewell 9:26pm October 12, 2009)
Great lemonade story! So glad it worked out for you... and your readers benefit too!
(Michelle K 10:23pm October 12, 2009)
Sounds like you have a great start to your new career. It is so hard to have to start over. You have done well.
(Patricia Barraclough 10:27pm October 12, 2009)
I think change is a good thing. To reinvent oneself is empowering.
(Mary Preston 11:04pm October 12, 2009)
Anne, congratulations on this life
changing accomplishment!
(Sue Ahn 11:12pm October 12, 2009)
WTG. Sometimes we do have to make a change in direction and I'm glad you found a satisfying avenue. It sounds like an exciting book.
(Sigrun Schulz 12:33pm October 13, 2009)
Congrats for making a great choice!
The book sounds awesome :)
(Mariska Hadienns 12:56pm October 13, 2009)
When I was a child there was a tree in the back yard. It had a great natural reading chair about 12 ft from the ground. I would take my book and hide out.
(Patty Heerdink 4:26pm October 13, 2009)
I, too, love to read and am constantly reading. My sister lives next door and makes fun of me because I'm always on my couch reading. Reading takes me away from the hard times and really lifts my mood. My husband has been out of work for over a year and the way we have survived is to have a good sense of humor and a lot of prayers.
(Josie Roetemeyer 6:12pm October 13, 2009)
If I was supposed to write a book every time life threw lemons at me, I would be up to my ears in books! I probably do have several books in me!
(Brenda Rupp 2:02am October 14, 2009)
That is awesome! I know at first life seemed discouraging but then you found a new life and went for your dream. I love it! I can't wait to read your book. Even if I don't win I still want to read it now. I like the thought of second chances! That is just what some of us need!
(Jeanette Huston 1:49pm October 14, 2009)
Registered users may leave comments.
Log in or register now!