Pamela Sherwood | Families in Romance: The Ties That Bind--And Sometimes Strangle!

December 21, 2012
Waltz With A Stranger
Pamela Sherwood
AVAILABLE

December 2012
On Sale: December 1, 2012
Featuring: James Trelawney; Aurelia Newbold
416 pages
ISBN: 1402273223
EAN: 9781402273223
Kindle: B008XPAW9S
Paperback / e-Book
Add to Wish List

Also by Pamela Sherwood:
A Song At Twilight, October 2013
Waltz With A Stranger, December 2012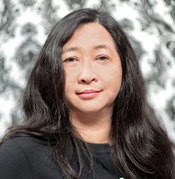 Birds in their little nests agree;
And 'tis a shameful sight,
When children of one family
Fall out, and chide, and fight.
--Isaac Watts, "Love Between Brothers and Sisters"
One of the writing mantras I've adopted in the last few years is "Make it messy!"Â  Think of the most complicated situation you can, drop your characters into it, and let the drama unfold. And one thing that can be guaranteed to complicate any situation, any time, is family.
Some authors prefer to have their main characters be orphans, which is an idea that holds a distinct appeal. Orphaned heroes (and heroines) are free and unfettered: they can strike out on their own, "light out for the territory," as Huck Finn puts it: leave their pasts behind and create new existences and identities for themselves, without familial expectations tying them to one place or one destiny. Eventually, their story becomes one of forming connections and letting themselves be part of something larger--in romance, that means a couple, and by degrees, a family, something novel and new in their experience.
But characters with families bring a wealth of ready-made drama to the table. This is especially true of historical romances where your name, status, and connections largely defined you--and shaped your future prospects. But families are also bound by shared memories, common experiences, and deep affection--or deep aversion, depending on their level of functionality! But whether loving or contentious, close or distant, nurturing or toxic, family dynamics are always fascinating to explore.
The possibilities are endless: brothers banding together against an abusive parent or vying for an idolized parent's favor. Sisters who are constantly pitted against each other or who find their deep closeness unexpectedly tested. Parents who want their children to be just like them or nothing like them at all, and who will pull any number of strings to ensure that outcome. Families who love each other fiercely and always have each other's backs. Families who detest each other and fight like cats and dogs whenever they meet. As Eleanor of Aquitaine--matriarch of a highly dysfunctional royal dynasty--famously observes in "The Lion in Winter": "What family doesn't have its ups and downs?"
Romance is full of such families--the Bedwyns, the Bridgertons, the Hathaways, to name only a few--and the dynamic is different and distinctive for them all. Families play a significant role in my own novel, WALTZ WITH A STRANGER. My heroine Aurelia Newbold is blessed with a close immediate family: two parents, an older brother, and a twin sister, who's also her dearest friend. While not devoid of occasional tensions and conflicts, the Newbolds are a solid, stable clan who support each other in a crisis, such as the riding accident that leaves Aurelia scarred and crippled and later necessitates her removal to a German spa to recover more fully. My heroine knows just how fortunate she is in her family, and tries never to take them for granted.
By contrast, my hero, James Trelawney, has a family history that runs the gamut from wonderful to terrible: devoted parents who died in a sailing accident when he was twelve, followed by nine years with a harsh aristocratic guardian whose son bullied James unmercifully until he learned how to fight back.  Fortunately, James's experiences as the beloved son of loving parents--along with his close relationship with his maternal cousins, the Tresilians--has shaped him into a man who prizes warmth and affection over wealth and rank. A man who neither despises the Newbolds as vulgar American arrivistes nor values them only for the money he'll get by marrying one of their daughters, but who recognizes and appreciates their loyalty and closeness as a family. And that appreciation, which Aurelia shares, goes a long way towards overcoming the social and cultural barriers between an American heiress and an English lord.
Who are your favorite fictional families, and why do they appeal to you? One commenter (US/ Canada only please) will win a copy of WALTZ WITH A STRANGER.
Comments
51 comments posted.
Re: Pamela Sherwood | Families in Romance: The Ties That Bind--And Sometimes Strangle!

One of the fictional families I have enjoyed has bee Stephanie Laurens' Cynster
Family. This extended family has given me many enjoyable reads.

Going in another direction, I enjoyed TV's THE WALTONS, a very different type of
family indeed.
(Patricia Barraclough 1:52am December 21, 2012)
Stephanie Laurens, Cynsters are my favorite. The are so close, but they do love each other, even when they are fighting.
(Amy Conley 2:01am December 21, 2012)
The Bennet Family from Pride & Prejudice because they are all so different but they are also so close.
(Chelsea Knestrick 2:02am December 21, 2012)
Some of my favorites are Grace Burrowes' Windham family and Lynsay Sands' Argeneaus. I like them because of the character interactions and, no matter what, the characters always have each others backs.
(Janie McGaugh 2:35am December 21, 2012)
I'm in Ireland, but I've just been reading a great story set in Montana. This is Montana Sky by Nora Roberts and three girls who share a father but have different mothers meet on a ranch they are inheriting. One of the girls has a brother not related to the others, and she says late in the story, "It's not everyone whose sister and brother are gettng married. Not in Montana anyway!"
(Clare O'Beara 6:28am December 21, 2012)
I love the March family from Louisa May Alcott's Little Women and the Finch family from Harper Lee's To Kill a Mockingbird, because their love and devotion keeps them together through tough times.
(G S Moch 8:58am December 21, 2012)
I'd love to read this book..I must say The Bennet Family is my favorite also.
(Bonnie Capuano 9:14am December 21, 2012)
I enjoyed the characters in Fern Michaels Texas series.
Thanks & Happy Holidays
(Julie Parrish 9:31am December 21, 2012)
Anne of Green Gables - the continued stories of her family with Gilbert. And there are soooo many more. I love it when you get to read and series and grow to know all the members and their stories. Thanks. Happy holidays.
(Nancy Reynolds 9:42am December 21, 2012)
Patricia, I've heard about the Cynster family but haven't read any books in that series. I'll have to check it out in the New Year.

Amy, another vote for the Cynsters! Loving families that fight are possibly the most rewarding to read about.

Chelsea, the Bennets are flawed but so human. And so vividly drawn--Austen was a master at depicting character.

Janie, two more fictional families to add to my reading list! And families that have each other's backs are much more sympathetic than families seeking to knife each other's backs!

Clare, I've read Montana Sky. I agree--the family dynamics there are intriguing, and there's a distinct flavor of King Lear about the relationship between father and daughter. Except the father was a great deal nastier.

G S, I think I wanted to be a March sister when I was a kid reading Little Women for the first time! They get so much joy from each other's company.

Bonnie, thanks for your interest! Another vote for the Bennets!

Julie, I haven't read that series, but I observe that a Western setting seems to lend itself naturally to big, sprawling family sagas. Happy Holidays!
(Pamela Sherwood 9:47am December 21, 2012)
Nancy, I love Anne of Green Gables too! Her family history also runs the gamut. Her birth parents loved her, then she was orphaned and fostered out, then she was adopted by the Cuthberts, and finally raised a big family with Gilbert. I was kind of sorry that only Rilla got her own book, because I would have enjoyed seeing each Blythe child have an individual story.
(Pamela Sherwood 9:52am December 21, 2012)
I just finished reading Nora Robert's Boonsboro Trilogy and the Montgomery family. Talk about a close knit family and extended family! I love how supportive each was of every other family member through all the ups and downs.
Another family group I have read about was the Cynsters by Stephanie Laurens. I see I am not the only one who has followed this family religiously. How can you not? You are drawn into the series feeling as though you actually know these folks and are a part of the peripheral extended family of friends.
(Beth Charette 10:06am December 21, 2012)
Beth, by sheer coincidence, I recently finished the third book in the Boonsboro trilogy too. Nora Roberts is another author who shines at capturing the close-knit family. I think she's written her share of dysfunctional clans too, but fortunately, they never get the last word in her work.
(Pamela Sherwood 10:50am December 21, 2012)
I love stories with families! There is so much potential for
other stories. Some of my favorites are the Bridgertons by
Julia Quinn, Cynsters by Stephanie Laurens, Anne of Green
Gable series by Lucy Montgomery and March family of Little
Women series by Louisa May Alcott. I do like stories with
characters who end up creating their own families,
especially Lieutenant Dallas Eve who is baffled to be part
of a family made up of friends! My own family is a mess,
but so full of stories that draw me in every time. lol.
Merry Christmas! Thank you for writing wonderful stories.
(Wasanaa Smith 11:13am December 21, 2012)
I really enjoyed the Bride Quartet series by Nora Roberts. The four stories
of friends who were so close they became family.
(Ann Sheiring 11:33am December 21, 2012)
I loved The Malloren series by Jo Beverly, the Cynsters are classic too.
(Carla Carlson 11:38am December 21, 2012)
Wasanaa, I agree, stories with families have huge potential--they're the gift that keeps on giving. While I haven't read any of the Cynster books yet, I have enjoyed the other families you mention. And Eve finding herself with a growing family of friends and allies is one of the pleasures of the In Death series, especially when you consider how alone she was when it all began. Her world is larger, and she's growing along with it.

Ann, the Bride Quartet series was very enjoyable. And the four women really were like sisters, even if they also had biological siblings as well.

Carla, the Mallorens! Like the Cynsters, a family I haven't yet read about--but no doubt will in future.

I think my own favorites might be the Poldarks (Winston Graham's wonderful saga) and the Emersons (from Elizabeth Peters' Amelia Peabody romantic mystery series). But I'm always willing to discover another clan.
(Pamela Sherwood 12:54pm December 21, 2012)
I love romance stories.
(Cynthia St. Germain 1:02pm December 21, 2012)
I LOVE THE ANNE OF GREEN GABLES. MY FAVORITE CHARACTERS ARE ANNE SHIRLEY, GILBERT,DIANA AND HER HUSBAND AND THE BROTHER AND SISTER THAT ADOPTED ANNE.
(Shelly Caggiano 1:06pm December 21, 2012)
Cynthia, so do I!

Shelly, Anne of Green Gables is one of those books in which nobody needs to be a supervillain in order to be interesting. There are some unpleasant characters, like Anne's occasional nemesis Josie Pye, for example, but by and large, the denizens of Avonlea are likable, if flawed.
(Pamela Sherwood 1:14pm December 21, 2012)
Please enter me into the contest. I would love to win WALTZ WITH A STRANGER.
(Anna Speed 1:39pm December 21, 2012)
thanks for this chance to win, sounds great too
(Debbi Shaw 1:56pm December 21, 2012)
1a1a great contest
(Kent Cook 1:57pm December 21, 2012)
I love stories with big families. They have so much potential for drama, adventure, scandal, and triumphs. Your hero and heroine sounds like very compelling combo. Thanks for the chance to win a copy of your book.
(Lorraine Behrbom 2:26pm December 21, 2012)
Anna, I think you're entered automatically if you comment. Thank you for your interest!

Debbi, glad you like the sound of it.

Kent, contests can be a lot of fun. I don't win often myself, so I'm always stoked when I do.

Lorraine, I agree with all you've said about books featuring large families. And I can promise that there is lots of family action in Waltz with a Stranger.


Good luck to everybody on the giveaway!
(Pamela Sherwood 2:56pm December 21, 2012)
Hi

One of my favorite families are the MacKenzie's by Jennifer
Ashley - love that series.

Thanks
(Pam Brewer 4:11pm December 21, 2012)
Pam, I found the MacKenzie series very interesting too--and I loved the late Victorian setting, of course!
(Pamela Sherwood 4:13pm December 21, 2012)
The one family that got me hooked on reading years ago is still a fav of mine... the Sherbrookes by Catherine Coulter.
(Colleen Conklin 4:41pm December 21, 2012)
I like Nora Roberts' MacGregor family
(Kathy Sullivan 5:37pm December 21, 2012)
Colleen, another series I missed, but I've heard the Sherbrookes are favorites with a number of readers

Kathy, large families seem to be one of Nora Roberts' specialties.
(Pamela Sherwood 5:42pm December 21, 2012)
A Waltz with a Stranger just might brighten this day!!
(Laura McLendon 5:56pm December 21, 2012)
One of my favorite fictional families that I have read about is from Julia Quinn Bridgerton. I liked how they interacted with each other and other people of the ton.
(Emily Bowes 6:47pm December 21, 2012)
I come from a very large extended family so series involving
large families always appealed to me. They, like my own,
always have something exciting or fun going on not to
mention the slew of unique and interesting caste of
characters. That's not to say that there isn't just as much
potential for tragedy and adversity. The key is that in the
end we all band together to get through the good and the
bad.

Here are a few of my favorite fictional families:
Jillian Hunters Boscastles
Jennifer Ashley's MacKenzies
Karen Hawkin's MacLeans and Hursts
Maya Banks McCabes

Your Waltz with a Stranger sounds like a delightful read and
I would love the chance to add Aurelia's and James' families
to my list. Thanks for the chance to win your book.
Wishing everyone a wonderfully joyous holiday season!!!
(Kamla Layne 6:58pm December 21, 2012)
I had a lot of fun with Mari Carr's Collins family in the Wild Irish series. I hated to see them end. :(
Good luck and happy writing!
(Tracie Travis 7:56pm December 21, 2012)
My favorite fictional family is the Bennets from Pride and
Prejudice.

Thanks for the chance to win this. This book sounds amazing.
(Rebecca Hagan 8:02pm December 21, 2012)
I loved reading about the MacGregor family through the years,by Nora Roberts. Thanks for giving me a chance to win your book. Happy Holidays to everyone.
(Linda Hall 8:03pm December 21, 2012)
well for family i like samll ones the mamter of taste they are zombie i am reading and little werid
but the book cover is great and the dress i love it
(Desiree Reilly 8:28pm December 21, 2012)
As a rule, I tend to jump around with my Authors, so I don't get involved with my characters, except for one family- the family of Stephanie Plum. The reason why I love to read about them in books is because you can see that they're close, yet some actions show that they want their own identities apart from each other. They have their share of spats that don't hurt each other, but the person who starts it feels relieved for getting it off their chest. They also make you want to belong to their family, if only for a moment, because their actions make you laugh, and you can picture what's happening at that precise moment in your minds' eye. There could be other families I could say I'd want to be in because of money or power, but with all the stress I've been through these past few months with my sick Father, I would pick humor in a heartbeat!! As for my family, we used to be very close. After my Mom passed away, things changed. I never realized she was the "glue" that held the family together. Have a Merry Christmas and a Happy New Year!!
(Peggy Roberson 9:16pm December 21, 2012)
Laura, well, I certainly hope it brightens the day, rather than the opposite!

Emily, I enjoyed the Bridgerton series too. My favorites might be Anthony's and Francesca's stories.

Kamia, large families are seldom dull, I agree! You can usually find something happening somewhere with someone in a big extended clan.

Tracie, Mari Carr is another author yet unknown to me. But I'll look up the Wild Irish series.

Rebecca, score another for the Bennets! It's interesting that they're the runaway favorites from Austen, rather than the Dashwoods, Bertrams, or Elliots.

Linda, Clan MacGregor seems to be popular too.

Desiree, small, close-knit families can be fascinating to read about too, if the members are well-developed. The cover for Waltz with a Stranger has grown on me since the first tine I saw it.

Peggy, humor is a powerful element for binding people together, whether friends, families, or lovers. So is trust, when you feel you can tell those people anything, even if it may not be what they want to hear.

Happy Holidays to everyone!
(Pamela Sherwood 9:59pm December 21, 2012)
The show "Roseanne" that was a fun family.
(Deb Pelletier 10:01pm December 21, 2012)
Deb, I remember "Roseanne" earning a lot of praise for being a realistic depiction of a blue-collar family.
(Pamela Sherwood 10:03pm December 21, 2012)
I recently read Mary Balogh's Huxtable series and enjoyed the family's stories very much.
(Monica Vargo 10:09pm December 21, 2012)
Monica, I read the Huxtable series too, and admired how quickly Balogh managed to tell all the stories in it: 4 siblings and a cousin!
(Pamela Sherwood 10:35pm December 21, 2012)
I'm going with a younger genre, but I loved the Weasleys from
Harry Potter. They were all different, but they were all
loved.
(Karin Anderson 11:00pm December 21, 2012)
I love the Bennett Sisters because I am one of five sisters myself - with only 7 years between us from oldest to youngest.
(MaryAnne Banks 11:32pm December 21, 2012)
Karin, the Weasleys were a normal, loving family and so completely outside Harry's experience that they were just what he needed.
(Pamela Sherwood 11:48pm December 21, 2012)
I think Modern Family is quite an interesting depiction of family---at least I enjoy the show.
(Sue Farrell 10:14am December 22, 2012)
Sue, I seldom watch TV these days, but it has produced some memorable family dramas and sitcoms.
(Pamela Sherwood 4:49pm December 22, 2012)
I love the Little House of the Prairie. It is a simpler time where friends and family celebrates together.
(Kai Wong 8:54pm December 22, 2012)
Kai, I loved the Little House books before ever watching the TV series, but both are very family-centric.
(Pamela Sherwood 9:29am December 23, 2012)
little house on the prairie of course !!!
(Danielle McDonald 3:20pm December 27, 2012)
Registered users may leave comments.
Log in or register now!