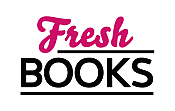 October ushers in great books with holiday themes!
Alexandra Ivy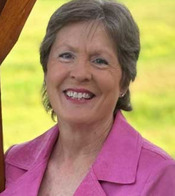 Contests
Bewitchment is in the air. Alexandra Ivy's Starbucks giveaway is here!
Add some spooky suspense to your reading list with a $25 Amazon GC from Alexandra Ivy!

Blogging at Fresh Fiction
Fresh Fiction Review of ON THE HUNT: Four Stories, Four Authors, Four Amazing Reads
September 3, 2015
~ Reviewed by Annetta Sweetko ON THE HUNT is an anthology comprised of four Read More...
Pseudonym for Deborah Raleigh.

Alexandra Ivy is a New York Times and USA Today bestselling author of the Guardians of Eternity, as well as the Sentinels, Dragons of Eternity and ARES series. After majoring in theatre she decided she prefers to bring her characters to life on paper rather than stage. She lives in Missouri with her family.
Awards
Fresh Fiction Box Not To Miss, Selection, The Intended Victim, January 2020

Log In to see more information about Alexandra Ivy
Log in or register now!
Series
Bayou Heat | Branded Packs | Ares Security | The Sentinels | Dragons of Eternity | Guardians of Eternity | The Agency | Pike, Wisconsin | Guardians of Eternity Bundle
Books:
Bewitch the Darkness, November 2021
Guardians of Eternity #21
e-Book
Guardians of Eternity, October 2021
Guardians of Eternity Bundle #3
e-Book
Faceless, September 2021
Pike, Wisconsin #2
Mass Market Paperback / e-Book
One Last Kiss, September 2021
e-Book
Slayed by Darkness, July 2021
Guardians of Eternity #20.5
e-Book
Guardians of Eternity, July 2021
Guardians of Eternity #2
e-Book
Darkness Betrayed, June 2021
Guardians Of Eternity #20
Trade Size / e-Book
Guardians of Eternity, April 2021
Guardians of Eternity Bundle
e-Book
Shades of Darkness, December 2020
Guardians of Eternity #19
e-Book
Don't Look, December 2020
Pike, Wisconsin #1
Mass Market Paperback / e-Book
Pivot, April 2020
Mass Market Paperback / e-Book
The Intended Victim, January 2020
The Agency #4
Paperback / e-Book
Conquer the Darkness, December 2019
Guardians of Eternity #15
Paperback / e-Book
Beware the Darkness, August 2019
Guardians of Eternity #14
e-Book
Darkness Returns, April 2019
Guardians Of Eternity #13
e-Book
You Will Suffer, February 2019
The Agency #3
Mass Market Paperback / e-Book
What Are You Afraid Of?, April 2018
The Agency #2
Mass Market Paperback / e-Book
Pretend You're Safe, September 2017
The Agency #1
Mass Market Paperback / e-Book
Kill Without Shame, January 2017
Ares Security #2
Paperback / e-Book
Buried and Shadowed, July 2016
Branded Packs, #3
e-Book
Blood Lust, June 2016
The Sentinels #3
Paperback / e-Book
Kill Without Mercy, January 2016
Ares Security #1
Paperback / e-Book
Abandoned and Unseen, September 2015
Branded Packs #2
Paperback / e-Book
On The Hunt, September 2015
Paperback / e-Book
Burned by Darkness, July 2015
Dragons of Eternity #1
e-Book
Stolen And Forgiven, July 2015
Branded Packs #1
Trade Size / e-Book
When Darkness Ends, May 2015
Guardians of Eternity #12
Paperback / e-Book
Darkness Eternal, April 2015
Guardians of Eternity
Paperback / e-Book (reprint)
Blood Assassin, January 2015
The Sentinels #2
Paperback / e-Book
Out of Control, November 2014
e-Book
A Very Levet Christmas, October 2014
Guardians of Eternity
e-Book
Hunt the Darkness, May 2014
Guardians of Eternity
Paperback / e-Book
Born in Blood, December 2013
The Sentinels #1
Paperback / e-Book
Darkness Avenged, June 2013
Guardians of Eternity #13
Paperback / e-Book
Predatory, May 2013
Paperback / e-Book
Bayon/Jean-Baptiste, April 2013
Bayou Heat #2
e-Book
My Lord Immortality, January 2013
Immortal Rogues #3
Paperback / e-Book
Raphael/Parish, January 2013
Bayou Heat #1
e-Book
My Lord Eternity, December 2012
Immortal Rogues
Paperback / e-Book
Fear The Darkness, September 2012
Guardians of Eternity
Paperback / e-Book
My Lord Vampire, March 2012
Immortal Rogues #1
Paperback / e-Book
The Real Werewives Of Vampire County, December 2011
Trade Size / e-Book
Bound By Darkness, December 2011
Guardians of Eternity
Paperback / e-Book
Supernatural, September 2011
Paperback / e-Book
Devoured By Darkness, December 2010
Guardians of Eternity #7
Mass Market Paperback / e-Book
Yours For Eternity, September 2010
Paperback
Beyond The Darkness, April 2010
Guardians Of Eternity, Book 6
Paperback / e-Book
Darkness Unleashed, November 2009
Guardians Of Eternity #5
Paperback / e-Book
When Darkness Comes, January 2007
Guardians of Eternity
Paperback / e-Book