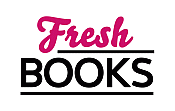 May Books for you!
Krista Davis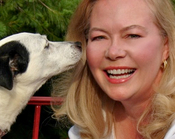 Blogging at Fresh Fiction
Krista Davis | Can Your Dog Get You a Date?
February 13, 2017
A friend of mine once had a date show up with a pillowcase. It contained his snake. No kidding. If that had been me, the Read More...
How to Look Like a Domestic Diva Without Really Trying
June 13, 2016
I have been accused of being a bit of a domestic diva. That's not surprising with books like Read More...
Krista Davis | Animals as Characters
January 4, 2016
One of the fun things about writing the Paws & Claws Mysteries for Read More...
Krista Davis | I Know Which House Is Sophie's!
June 1, 2015
Old Town Alexandria, Virginia is a beautiful place. Located along the Potomac River, just south west of Washington, DC, the colonial buildings and brick sidewalks Read More...
Krista Davis | The Legend of Becca Wraith
December 16, 2014
Is there a ghost story from your youth that stands out in your mind? One that gave you chills? Maybe a local story or a Read More...
Krista Davis | Everyone Loves A Wedding
July 23, 2009
Writing about domestic divas, Sophie Winston and her rival, Natasha, is always fun, but for my most recent book, I had the pleasure of planning Read More...
Krista Davis is the New York Times bestselling author of the Domestic Diva Mysteries and the Paws and Claws Mysteries. Like her characters, Krista has a soft spot for cats, dogs, and sweets. She lives in the Blue Ridge Mountains of Virginia with three dogs and two cats.
Log In to see more information about Krista Davis
Log in or register now!
Series
Domestic Diva | Paws and Claws | Pen & Ink
Books:
The Dog Across the Lake, January 2024
Mass Market Paperback
The Diva Delivers on a Promise, June 2023
Domestic Diva #16
Hardcover / e-Book
The Diva Says Cheesecake!, June 2023
Domestic Diva #15
Trade Paperback / e-Book
A Good Dog's Guide to Murder, September 2022
A Paws & Claws Mystery # 8
Mass Market Paperback / e-Book
A Colorful Scheme, September 2022
Pen & Ink # 4
Trade Size / e-Book
The Diva Says Cheesecake!, June 2022
A Domestic Diva Mystery # 15
Hardcover / e-Book / audiobook
The Diva Serves Forbidden Fruit, May 2022
A Domestic Diva Mystery # 14
Trade Size / e-Book
Murder Outside the Lines, October 2021
Pen & Ink #3
Trade Size / e-Book
The Diva Serves Forbidden Fruit, June 2021
Domestic Diva Series #14
Hardcover / e-Book
The Diva Spices It Up, May 2021
Domestic Diva Series #13
Trade Size / e-Book
Big Little Spies, April 2021
A Paws & Claws Mystery #7
Mass Market Paperback / e-Book
The Diva Spices It Up, May 2020
Domestic Diva #13
Hardcover / e-Book
The Diva Sweetens the Pie, April 2020
Paperback / e-Book / audiobook (reprint)
The Dog Who Knew Too Much, December 2019
Paws & Claws #6
Mass Market Paperback / e-Book
The Diva Sweetens the Pie, May 2019
Domestic Diva #12
Hardcover
The Diva Cooks Up a Storm, March 2019
Domestic Diva #11
Trade Size / e-Book (reprint)
The Coloring Crook, December 2018
Pen & Ink #2
Trade Size / e-Book
The Diva Cooks up a Storm, June 2018
Domestic Diva #11
Hardcover / e-Book
Not a Creature Was Purring, November 2017
A Paws and Claws Mystery
Mass Market Paperback / e-Book
Mission Impawsible, February 2017
Paws and Claws #4
Mass Market Paperback / e-Book
The Diva Serves High Tea, June 2016
Domestic Diva
Mass Market Paperback / e-Book
Murder Most Howl, December 2015
Paws and Claws #3
Paperback / e-Book
The Diva Steals a Chocolate Kiss, June 2015
Domestic Diva #9
Paperback / e-Book
The Ghost And Mrs. Mewer, December 2014
Paws and Claws #2
Paperback / e-Book
The Diva Wraps It Up, June 2014
Domestic Diva #8
Paperback / e-Book
Murder, She Barked, December 2013
A Paws & Claws Mystery #1
Paperback / e-Book
The Diva Frosts a Cupcake, June 2013
Domestic Diva Mysteries #7
Mass Market Paperback / e-Book
The Diva Digs up the Dirt, June 2012
Domestic Diva Mysteries #6
Mass Market Paperback / e-Book
The Diva Haunts The House, September 2011
A Domestic Diva Mystery #5
Paperback / e-Book
Fish Tales, April 2011
Paperback / e-Book
The Diva Cooks A Goose, December 2010
Domestic Diva Mystery #4
Mass Market Paperback
The Diva Paints The Town, February 2010
Domestic Diva #3
Paperback
The Diva Takes The Cake, June 2009
Domestic Diva #2
Paperback
The Diva Runs Out Of Thyme, October 2008
Domestic Diva #1
Paperback

Videos