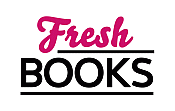 May Blossoms (books) for reading!
Rochelle Alers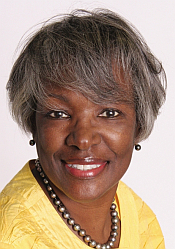 Social Media:
FACEBOOK
TWITTER
GOODREADS
BOOKBUB
AMAZON
INSTAGRAM

E-mail me when Rochelle Alers releases a new book.
Blogging at Fresh Fiction
Rochelle Alers | Title Challenge: A WINNING SEASON
August 28, 2020
A WINNING SEASON is the 10th and final title in the Wickham Falls Weddings series Read More...
Rochelle Alers | Author-Reader Match: THE SEASIDE CAFE
May 26, 2020
Instead of trying to find your perfect match in a dating app, we bring you the "Author-Reader Match Read More...
Rochelle Alers | Nostalgia: Small Towns and Mature Characters
March 28, 2012
There's the expression that there's nothing new under the sun, and I'm beginning to believe it wholeheartedly when I see the revival Read More...
Rochelle Alers has been hailed by readers and booksellers alike as one of today's most prolific and popular African American authors of women's fiction. With nearly two million copies of her novels in print, Ms. Alers is a regular on the Waldenbooks, Borders and Essence bestseller lists, and has been the recipient of numerous awards, including the Gold Pen Award, the Emma Award, Vivian Stephens Award for Excellence in Romance Writing, the Romantic Times Career Achievement Award and the Zora Neale Hurston Literary Award.
Log In to see more information about Rochelle Alers
Log in or register now!
Series
Cavanaugh Island | The Book Club | The Innkeepers | Wickham Falls Weddings | Bainbridge House
Books:
Along the Shore, August 2022
Trade Size
The Bookshop Rescue, May 2022
Furever Yours # 9
Mass Market Paperback / e-Book
Lowcountry Summer, December 2021
Paperback (reprint)
Christmas at the Château, December 2021
Bainbridge House #2
Mass Market Paperback / e-Book
The Beach House, June 2021
The Book Club #2
Trade Size / e-Book
Room Service, April 2021
The Innkeepers #3
Mass Market Paperback / e-Book
A New Foundation, April 2021
Bainbridge House #1
Mass Market Paperback / e-Book
A Little Country Christmas, October 2020
Mass Market Paperback / e-Book
Breakfast in Bed, October 2020
The Innkeepers #2
Mass Market Paperback / e-Book (reprint)
A Winning Season, September 2020
Wickham Falls Weddings #10
Mass Market Paperback / e-Book
Home to Wickham Falls, July 2020
Wickham Falls Weddings
Mass Market Paperback / e-Book
The Seaside Cafe, June 2020
The Book Club #1
Paperback / e-Book
Starting Over in Wickham Falls, May 2020
Wickham Falls Weddings #9
e-Book
The Inheritance, April 2020
The Innkeepers #1
Mass Market Paperback / e-Book (reprint)
Second-Chance Sweet Shop, January 2020
Wickham Falls Weddings #8
e-Book
The Bridal Suite, December 2019
The Innkeepers #4
Trade Size / e-Book
This Time for Keeps, September 2019
Wickham Falls Weddings #7
e-Book
Dealmaker, Heartbreaker, May 2019
Wickham Falls Weddings #6
e-Book
Twins for the Soldier, January 2019
Wickham Falls Weddings #5
e-Book
The Sheriff of Wickham Falls, September 2018
Wickham Falls Weddings #4
e-Book
Her Wickham Falls SEAL, May 2018
Wickham Falls Weddings #3
e-Book
Claiming the Captain's Baby, January 2018
Wickham Falls Weddings #2
e-Book
The Inheritance, March 2017
The Innkeepers #1
Trade Size / e-Book
Cherry Lane, June 2015
Cavanaugh Island #5
Paperback / e-Book
Home for the Holidays, December 2014
Cavenaugh Island Novella
e-Book
Magnolia Drive, August 2014
Cavanaugh Island #4
Paperback / e-Book
After Hours, June 2014
Paperback / e-Book
Always an Eaton, April 2014
Paperback / e-Book
Pleasure Seekers, December 2013
Paperback / e-Book
Secret Vows, July 2013
Paperback / e-Book
Haven Creek, June 2013
Cavanaugh Island
Paperback / e-Book
Angels Landing, September 2012
Cavanaugh Island #2
Paperback / e-Book
Eternal Vows, September 2012
Paperback
Summer Vows, August 2012
Paperback / e-Book
Sanctuary Cove, January 2012
Cavanaugh Island #1
Paperback / e-Book
The Blackstone Legacy, July 2011
Paperback
Sweet Destiny, July 2011
Paperback
Sweet Persuasions, June 2011
Paperback
Here I Am, April 2011
Paperback
Harvest Moon, April 2011
Paperback
Because of You: Wainwright Legacy, November 2010
Mass Market Paperback
Twice the Temptation: Eatons #4, October 2010
Mass Market Paperback
Heaven Sent, September 2010
Paperback
Vows, July 2010
Paperback
Breakaway, May 2010
Mass Market Paperback
More Than Words, April 2010
Paperback
Sweet Dreams, March 2010
The Eatons
Paperback
Hidden Agenda (Arabesque), November 2009
Paperback
Hideaway, October 2009
Mass Market Paperback
Man Of Fantasy, August 2009
The Best Men #3
Mass Market Paperback
Man Of Fortune, July 2009
The Best Men #2
Mass Market Paperback
Man Of Fate, June 2009
The Best Men #1
Mass Market Paperback
Secret Agenda, May 2009
Mass Market Paperback
Naughty, March 2009
Paperback
Bittersweet Love, January 2009
Mass Market Paperback
Taken By Storm, August 2008
Mass Market Paperback
The Sweetest Temptation, July 2008
Mass Market Paperback
Long Time Coming, June 2008
Paperback
After Hours, March 2008
Trade Size
No Compromise, October 2007
Mass Market Paperback
Stranger in My Arms, April 2007
Paperback
Hideaway Legacy, March 2007
Trade Size
Pleasure Seekers, January 2007
Trade Size
A Season of Miracles, October 2006
Trade Size
A Time to Keep, June 2006
Paperback
Beyond Business, April 2006
Paperback (reprint)
Beyond Business, April 2005
Paperback
Let's Get It On, November 2004
Trade Size
Living Large, January 2003
Paperback
Going to the Chapel, June 2001
Paperback
Della's House of Style, July 2000
Paperback
Rosie's Curl and Weave, February 1999
Paperback (reprint)