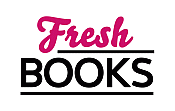 Fall into September books you'll love
B.J. Daniels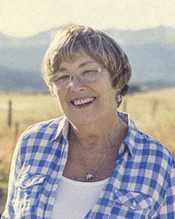 Photo Credit: Doug Loneman

Blogging at Fresh Fiction
B.J. Daniels Interview - Mystery, Romance, and Cowboys
March 21, 2022
Q: For readers who may be unfamiliar with it, tell me a little about your "Buckhorn Read More...
B.J. Daniels | Exclusive Excerpt: AMBUSH BEFORE SUNRISE
May 18, 2020
"I'M CURIOUS," JINX SAID, her voice sounding strange even to her. "How did you get that scar?" Read More...
B.J. Daniels | Melting Moments and LONE RIDER
July 27, 2015
Have you ever taken a bite of something that transports you back to your childhood? That happened to me in a small bakery in Missoula Read More...
NYT and USA Today Bestselling author B.J. Daniels was born in Texas but moved with her family to Montana at the age of five. Her first home was a cabin in the Gallatin Canyon and later a lake house on Hebgen Lake outside of West Yellowstone.

Most of her books are set in Montana, a place she loves. She lives now in a unique part of the state with her husband and three Springer Spaniels.

When she isn't writing, she loves to play tennis, boat, camp, quilt, and snowboard. There is nothing she enjoys more than curling up with a good book.
Interviews for B.J. Daniels
Fresh Chat | B.J. Daniels on WILD HORSES and The Montana Hamiltons
Wild Horses
March 11, 2015
Log In to see more information about B.J. Daniels
Log in or register now!
Series
Montana Hamiltons | Cardwell Cousins | Whitehorse, Montana: The McGraw Kidnapping | Montana Cahills | Sterling's Montana | Whitehorse, Montana: The Clementine Sisters | Montana Justice | Cardwell Ranch: Montana Legacy | Buckhorn, Montana | Colt Brothers Investigations | Powder River
Books:
River Strong, January 2024
Powder River
Mass Market Paperback / e-Book / audiobook
Dead Man's Hand & Deliverance at Cardwell Ranch, November 2023
Mass Market Paperback
Shotgun Surrender, September 2023
Mass Market Paperback / e-Book (reprint)
Dark Side of the River, August 2023
Powder River
Mass Market Paperback / e-Book / audiobook
Her Brand of Justice, June 2023
Colt Brothers Investigation #5
Mass Market Paperback / e-Book
Set Up in the City, April 2023
Colt Brothers
Mass Market Paperback / e-Book
When Justice Rides, February 2023
Buckhorn, Montana #6
Mass Market Paperback / e-Book / audiobook
Christmas Ransom, December 2022
A Colt Brothers Investigation #3
Mass Market Paperback / e-Book
Under a Killer Moon, September 2022
Buckhorn, Montana #5
Mass Market Paperback / e-Book
Sticking to Her Guns, May 2022
Colt Brothers Investigation #2
Paperback / e-Book
Before Buckhorn, February 2022
Buckhorn, Montana #4
Paperback / e-Book / audiobook
At the Crossroads, December 2021
A Buckhorn, Montana Novel #3
Mass Market Paperback / e-Book
Stampeded and Stone Cold Christmas Ranger, October 2021
Mass Market Paperback / e-Book
Best-Kept Secrets & Second Chance Cowboy, September 2021
Mass Market Paperback / e-Book (reprint)
Cold Case at Cardwell Ranch, August 2021
Mass Market Paperback / e-Book
Trouble in Big Timber, June 2021
Cardwell Ranch: Montana Legacy #5
Mass Market Paperback / e-Book
Deadly Secret, May 2021
Mass Market Paperback / e-Book (reprint)
From the Shadows, March 2021
Buckhorn, Montana #2
Paperback / e-Book
Out of the Storm, January 2021
Buckhorn, Montana
Mass Market Paperback / e-Book
Heart of Gold, August 2020
Montana Justice #3
Mass Market Paperback / e-Book
Double Action Deputy, June 2020
Cardwell Ranch: Montana Legacy #4
Mass Market Paperback / e-Book
Ambush Before Sunrise, May 2020
Cardwell Ranch: Montana Legacy #3
Mass Market Paperback / e-Book
Heartbreaker, April 2020
Montana Justice #2
Mass Market Paperback / e-Book
Restless Hearts, December 2019
Montana Justice #1
Mass Market Paperback / e-Book
Just His Luck, September 2019
Sterling's Montana #3
Mass Market Paperback / e-Book
Steel Resolve, July 2019
Cardwell Ranch: Montana Legacy #1
Mass Market Paperback / e-Book
Iron Will, July 2019
Cardwell Ranch: Montana Legacy #2
Mass Market Paperback / e-Book
Sinister Intentions, July 2019
Mass Market Paperback / e-Book (reprint)
Luck of the Draw, June 2019
Sterling's Montana #2
Mass Market Paperback / e-Book
Cowboy Homecoming, April 2019
The Parable Series
Mass Market Paperback / e-Book
Stroke of Luck, February 2019
Sterling's Montana
Paperback / e-Book
Wrangler's Rescue, December 2018
Montana Cahills #7
Mass Market Paperback / e-Book
Rugged Defender, November 2018
Whitehorse, Montana: The Clementine Sisters
Paperback / e-Book
Rogue Gunslinger, October 2018
Whitehorse, Montana: The Clementine Sisters
Paperback / e-Book
Hard Rustler, September 2018
Whitehorse, Montana: The Clementine Sisters
Paperback / e-Book
Rancher's Dream, August 2018
Montana Cahills #6
Mass Market Paperback / e-Book
Cowboy's Redemption, April 2018
Montana Cahills #5
Paperback / e-Book
Hero's Return, April 2018
Montana Cahills #4
Mass Market Paperback / e-Book
Cowboy's Legacy, December 2017
Cahill Ranch
Mass Market Paperback / e-Book
Rough Rider, October 2017
Whitehorse, Montana: The McGraw Kidnapping
Mass Market Paperback / e-Book
Dead Ringer, September 2017
Whitehorse, Montana: The McGraw Kidnapping
Mass Market Paperback / e-Book
Dark Horse, July 2017
Whitehorse, Montana: The McGraw Kidnapping
Mass Market Paperback / e-Book
Outlaw's Honor, June 2017
Cahill Ranch #2
Mass Market Paperback / e-Book
Renegade's Pride, March 2017
Cahill Ranch
Paperback / e-Book
Cardwell Christmas Crime Scene, December 2016
Cardwell Cousins
Paperback / e-Book
Honor Bound, November 2016
The Montana Hamiltons #6
Paperback / e-Book
Into Dust, August 2016
Montana Hamiltons #5
Mass Market Paperback / e-Book
Hard Rain, April 2016
Montana Hamiltons #4
Paperback / e-Book
Reunion at Cardwell Ranch, December 2015
Cardwell Cousins #5
Paperback / e-Book
Lucky Shot, December 2015
Montana Hamiltons #3
Paperback / e-Book
Lone Rider, August 2015
Montana Hamiltons #2
Paperback / e-Book
Wild Horses, March 2015
Montana Hamiltons #1
Paperback / e-Book
Deliverance at Cardwell Ranch, November 2014
Cardwell Cousins #4
Paperback / e-Book
Mercy, September 2014
Beartooth, Montana #5
Paperback / e-Book
Wedding at Cardwell Ranch, July 2014
Cardwell Cousins #3
Mass Market Paperback / e-Book
Rescue at Cardwell Ranch, June 2014
Cardwell Cousins #2
Paperback / e-Book
Atonement, March 2014
Paperback / e-Book
Christmas at Cardwell Ranch, November 2013
Cardwell Cousins #1
Mass Market Paperback / e-Book
Christmas At Cardwell Ranch, November 2013
Harlequin Intrigue
Paperback / e-Book
Forsaken, October 2013
Paperback / e-Book
Redemption, February 2013
Paperback / e-Book
Unforgiven, December 2012
Paperback / e-Book
Justice At Cardwell Ranch, October 2012
Paperback / e-Book
Double Target, September 2011
Paperback (reprint)
Branded, May 2011
Paperback
Double Play, April 2011
Paperback
Twelve-Gauge Guardian, June 2010
Mass Market Paperback
The Baby's Bodyguard, June 2010
Mass Market Paperback
Hitched!, May 2010
Mass Market Paperback
One Hot Forty-Five, October 2009
Whitehorse, Montana, The Corbetts
Mass Market Paperback
Smokin' Six-Shooter (Harlequin Intrigue Series), September 2009
Mass Market Paperback
Big Sky Dynasty, June 2009
Whitehorse, Montana
Mass Market Paperback
Hunting Down The Horseman, May 2009
Whitehorse, Montana:
Mass Market Paperback
Shotgun Bride, April 2009
Whitehorse Montana Corbetts
Mass Market Paperback
Montana Royalty, September 2008
Whitehorse, Montana
Mass Market Paperback
Second Chance Cowboy, May 2008
Whitehorse, Montana
Paperback
Matchmaking With A Mission, April 2008
Whitehorse, Montana
Paperback
Classified Christmas, December 2007
Whitehorse, Montana
Paperback
The Mystery Man Of Whitehorse, November 2007
Whitehorse, Montana
Paperback
Shadow Lake, October 2007
Mass Market Paperback
The New Deputy In Town, July 2007
Miniseries: Whitehorse, Montana
Mass Market Paperback
Secret of Deadman's Coulee, June 2007
Miniseries: Whitehorse, Montana
Paperback
Big Sky Standoff, February 2007
Miniseries: Montana Mystique
Paperback
Keeping Christmas, November 2006
Miniseries: Montana Mystique
Paperback
Undeniable Proof, August 2006
Cape Diablo
Paperback
Secret Weapon Spouse, May 2006
Miami Confidential
Paperback
Crime Scene at Cardwell Ranch, February 2006
Intrigue #897
Paperback
High-Caliber Cowboy, June 2005
Paperback
River Strong, January 2004
Mass Market Paperback