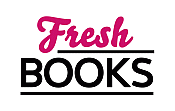 Spring for these books in March
Marta Perry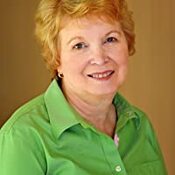 Blogging at Fresh Fiction
Marta Perry | Conversations in Character with Anna Stoltzfus
February 22, 2023
Book Title: THE PROMISE OF EASTER Character Name: Anna Stoltzfus Read More...
Amish Christmas Cookies from Marta Perry
October 3, 2022
AMISH CHRISTMAS COOKIES It would never do for anyone to go away from the table at an Amish house without Read More...
Fall Slow Cooker Recipe Potluck | A CHRISTMAS HOME by Marta Perry + Giveaway!
October 11, 2019
It's the final day of our Fall Slow Cooker Recipe Potluck! We've enjoyed following along with all of these great authors Read More...
Marta Perry | A Sweet Treat from the Author of The Keepers of the Promise Series
July 10, 2015
Good morning, Fresh Fiction fans! In my current release, THE RESCUED, Book 2 Read More...
Marta Perry | The Challenge of Writing Amish Fiction
May 7, 2012
"Challenge?"Â  I noticed someone saying recently in a discussion of Amish fiction. "What's challenging about that—just put a woman in a bonnet Read More...
Marta Perry | What's the Amish Appeal?
December 18, 2010
Awhile back, in the course of a fairly long series for Steeple Hill Love Inspired, I introduced some Amish minor characters, wondering what my editor Read More...
Marta Perry realized she wanted to be a writer at age eight, when she read her first Nancy Drew novel. Most girls reached the end of that book wanting to be Nancy. Marta wanted to be the person who created the story. The dream lay hidden for years while she pursued other career goals, but eventually it re-surfaced, and she began to write, beginning with short children's stories for Sunday school take-home papers. After seeing hundreds of her short stories published in a variety of magazines, Marta finally started work on the novel she'd always wanted to write. Thirty-some published novels later, she still feels the same excitement when she begins a new book.
A lifetime spent in rural Pennsylvania and her own Pennsylvania Dutch roots led Marta to the books she writes now about the Amish. The Pleasant Valley Amish series from Berkley Books are longer, more complex emotional stories with Amish main characters, while her Love Inspired suspense stories are shorter, more adventure-filled books set in Pennsylvania Dutch country. She also writes a Love Inspired series, The Bodine Family, set on the South Carolina coast where she and her husband have a second home.
Marta lives with her husband in a century-old farmhouse in the Pennsylvania countryside, but spends winters at their vacation home in South Carolina. When she's not writing, she's active in the life of her church and enjoys traveling and spending time with her three children and six beautiful grandchildren.
Log In to see more information about Marta Perry
Log in or register now!
Series
Pleasant Valley | Keepers of the Promise | Echo Falls | Brides of Lost Creek | River Haven | Promise Glen | Amish Holiday
Books:
A Promise to Heal, March 2023
Mass Market Paperback / e-Book
The Promise of Easter, February 2023
Amish Holiday #2
Mass Market Paperback / e-Book / audiobook
The Second Christmas, October 2022
Amish Holiday # 1
Mass Market Paperback / e-Book
Nursing Her Amish Neighbor, January 2022
Brides of Lost Creek #6
Mass Market Paperback / e-Book
A Harvest of Love, November 2021
The Promise Glen #3
Mass Market Paperback / e-Book
A Haven for Christmas and An Amish Holiday Courtship, November 2021
Mass Market Paperback / e-Book
The Guardian's Honor and The Rancher's Unexpected Baby, October 2021
Paperback / e-Book
Murder in Plain Sight, September 2021
e-Book (reprint)
Follow Her Heart, July 2021
Mass Market Paperback / e-Book
A Father in the Making, July 2021
Mass Market Paperback / e-Book
For Keeps, May 2021
Mass Market Paperback / e-Book (reprint)
The Rebel, April 2021
Keepers of the Promise #3
Mass Market Paperback / e-Book
The Rescued, February 2021
Keepers of the Promise #2
Mass Market Paperback / e-Book
Amish Secrets, January 2021
River Haven #3
Mass Market Paperback / e-Book
The Forgiven, January 2021
Keepers of the Promise #1
Mass Market Paperback / e-Book (reprint)
A Country Christmas, October 2020
e-Book
A Springtime Heart, July 2020
Promise Glen #2
Mass Market Paperback / e-Book
Amish Protector, April 2020
River Haven #2
Mass Market Paperback / e-Book
Susanna's Dream, March 2020
Lost Sisters of Pleasant Valley #2
Mass Market Paperback / e-Book (reprint)
A Christmas Home, October 2019
Promise Glen #1
Mass Market Paperback / e-Book
Amish Outsider, June 2019
River Haven #1
Mass Market Paperback / e-Book
The Promised Amish Bride, February 2019
Brides of Lost Creek
e-Book
Hannah's Joy, February 2019
Pleasant Valley #6
Mass Market Paperback / e-Book (reprint)
Naomi's Christmas, December 2018
Pleasant Valley #7
Mass Market Paperback / e-Book
Sarah's Gift, August 2018
Pleasant Valley #4
Mass Market Paperback / e-Book (reprint)
Shattered Silence, August 2018
Echo Falls #3
Mass Market Paperback / e-Book
Anna's Return, June 2018
Pleasant Valley #3
Mass Market Paperback / e-Book (reprint)
Rachel's Garden, April 2018
Pleasant Valley #2
Mass Market Paperback / e-Book (reprint)
Sound of Fear, November 2017
Echo Falls #2
Mass Market Paperback / e-Book
Second Chance Amish Bride, September 2017
Brides of Lost Creek #1
Paperback / e-Book
Echo of Danger, May 2017
Echo Falls #1
Mass Market Paperback / e-Book
Leah's Choice and Hide in Plain Sight, January 2017
Hannah's Daughters
Mass Market Paperback / e-Book
Amish Christmas Blessing, October 2016
Paperback / e-Book
How Secrets Die, July 2016
Paperback / e-Book
The Rebel, April 2016
Keepers of the Promise #3
e-Book
When Secrets Strike, November 2015
Paperback / e-Book
The Rescued, June 2015
Keepers of the Promise #2
Paperback / e-Book
Where Secrets Sleep, March 2015
Paperback / e-Book
An Amish Family Christmas, November 2014
Paperback / e-Book
The Forgiven, October 2014
Keepers of the Promise #1
Paperback / e-Book
Abandon The Dark, July 2014
Paperback / e-Book
Susanna's Dream, February 2014
The Lost Sisters of Pleasant Valley, Book 2
Paperback / e-Book
Danger in Amish Country, October 2013
Paperback / e-Book
Lydia's Hope, June 2013
Paperback
Dark Crossings, July 2012
Paperback / e-Book
Danger in Plain Sight, May 2012
Mass Market Paperback / e-Book
Hannah's Joy, May 2012
Pleasant Valley #6
Trade Size / e-Book
Katie's Way, November 2011
Pleasant Valley #5
Paperback / e-Book
Vanish In Plain Sight, June 2011
Amish Suspense #2
Mass Market Paperback
Sarah's Gift, March 2011
Pleasant Valley #4
Trade Size / e-Book
Murder In Plain Sight, December 2010
Paperback
The Guardian's Honor, July 2010
Paperback
A Time To Forgive And Promise Forever, June 2010
Paperback
Anna's Return, June 2010
Pleasant Valley #3
Paperback
Rachel's Garden, March 2010
Pleasant Valley #2
Paperback
Heart Of The Matter, February 2010
Mass Market Paperback
Leah's Choice, November 2009
Pleasant Valley #1
Trade Size
Twice In A Lifetime (Love Inspired), September 2009
Mass Market Paperback
Mission: Motherhood, July 2008
Homecoming Heroes #1
Paperback
Final Justice, June 2008
Reunion Revelations
Paperback
Since You've Been Gone / The Doctor Next Door, December 2007
Paperback
Buried Sins, December 2007
Paperback
A Christmas To Die For, November 2007
The Three Sisters Inn
Paperback
Hide in Plain Sight, August 2007
The Three Sisters Inn
Paperback
A Soldier's Heart, May 2007
Miniseries: The Flanagans
Paperback
Restless Hearts, March 2007
Miniseries: The Flanagans
Paperback
Hearts Afire, January 2007
Miniseries: The Flanagans
Paperback
Season of Secrets, October 2006
Paperback
Father Most Blessed and A Father's Place, September 2006
Paperback
Tangled Memories, August 2006
Paperback
Land's End, June 2006
Paperback
In the Enemy's Sights, April 2006
Paperback