Book Title: THE PROMISE OF EASTER
Character Name: Anna Stoltzfus
How would you describe your family or your childhood?
Living on the family farm in Promise Glen was as happy a childhood as I could imagine. I was surrounded by family whose held me close every day, especially my brother, James. We were close in age, alike in looks, and together in just about everything we did.
Significant other?
With my brother James as my confidante, his best friend, Matthew King, was a regular part of my life. Sometimes I felt that Matthew might be even more than that to me. We were growing closer every day until the night Matthew and James went off to a party but only Matthew came back.
Biggest challenge in relationships?
No one blamed Matthew for James's death, it seemed—only me. How could he let James take such a risk? Why didn't he stop him? Why didn't he save him? The beginning of love was killed on the night my brother died.
Where do you live?
I still live with my family on the farm in Promise Glen.
Do you have any enemies?
No.
How do you feel about the place where you are now?
Is there something you are particularly attached to, or particularly repelled by, in this place? I love the old farmhouse, with my grandparents in the attached grossdaadi house and my younger siblings filling every room. I might, sometimes, yearn for a little peace and quiet, but I wouldn't give up my home even for that!
What do you do for a living?
As the only teacher at the Amish school, my life is completely filled with responsibility for my students, concerns for their family lives and their futures. I love the small, old-fashioned schoolhouse where my siblings and I went, and I can't imagine anything I'd like more.
Greatest disappointment?
No other disappointment could possibly mean anything next to the loss of my brother. I see the pain reflected in my parents' eyes and long to comfort them, but I know nothing can make up for that loss.
Greatest source of joy?
My life is filled with a family that loves me and a faith that upholds me, to say nothing of a job I love. I can always find joy there.
What do you do to entertain yourself or have fun?
Like most Amish people, I find my fun and entertainment in the happy traditions of Amish life—enjoying games with my siblings, fun evenings with the girls I grew up with, singing and picnics. Even work parties are fun when I'm working with people who are friends.
What is your greatest personal failing, in your view?
My inability to forgive the person I blame for my brother's death is a terrible failing. Forgiveness is an anchor in Amish faith. Everyone else has forgiven Matthew but me, and I lie awake at night, remembering and grieving.
What is the most pressing problem you have at the moment?
It was hard enough to bear my pain when Matthew King was far away. Now that he's come back and is helping my father and grandfather on the farm, I see him every day, and it is impossible. I can't forgive and I can't forget. If only Matt would go away again.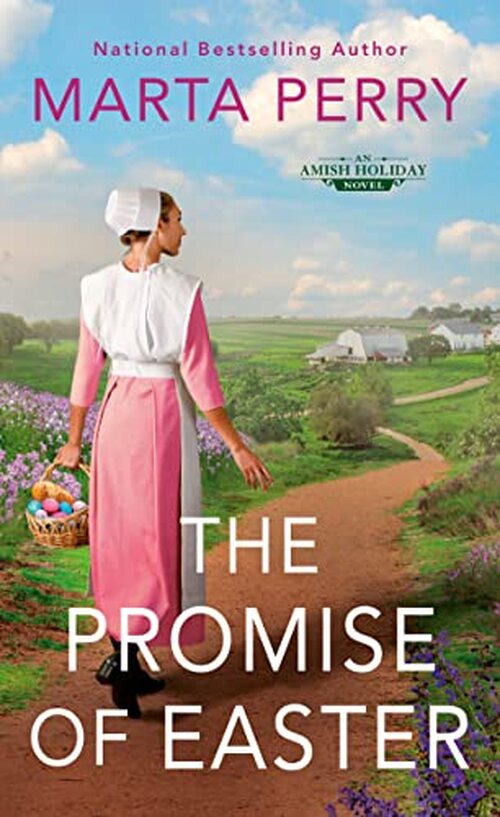 As Promise Glen prepares for the Easter season, one woman discovers that forgiveness is freedom—and maybe forever after.
Anna Stoltzfus lives a quiet but fulfilling life in Promise Glen. Though she lost her beloved brother in a tragic accident, her family is supportive and close-knit, and her job as a cherished teacher at the Orchard Hill Amish School fills her heart with joy each day. Anna knows one day she'll find someone she can love and marry, but she's perfectly happy with the life she created. Anna's comfort is quickly dashed, however, when the man Anna deemed responsible for James's death returns to the Amish community—Matthew King.
Forgiveness is at the heart of being Amish, and no one else blames Matthew; his grief and pain over losing his dear friend are obvious. Still, no matter how she tries, Anna can't let go of the reckless night that ended her brother's life so soon. The ache had been more tolerable after Matthew left Promise Glen, but now, not only has he returned, Anna's father accepts his offer to work on their farm.
As the preparation for Easter begins, Anna's regular contact with Matthew introduces her to a man far different than the boy she knew before. Perhaps the season of solemn reflection and joyous remembrance might be exactly what they both need to find forgiveness for the past for a hopeful future…
Romance | Amish [Berkley, On Sale: February 7, 2023, Mass Market Paperback / e-Book, ISBN: 9780593337943 / eISBN: 9780593337950]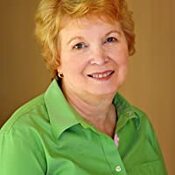 Marta Perry realized she wanted to be a writer at age eight, when she read her first Nancy Drew novel. Most girls reached the end of that book wanting to be Nancy. Marta wanted to be the person who created the story. The dream lay hidden for years while she pursued other career goals, but eventually it re-surfaced, and she began to write, beginning with short children's stories for Sunday school take-home papers. After seeing hundreds of her short stories published in a variety of magazines, Marta finally started work on the novel she'd always wanted to write. Thirty-some published novels later, she still feels the same excitement when she begins a new book.
A lifetime spent in rural Pennsylvania and her own Pennsylvania Dutch roots led Marta to the books she writes now about the Amish. The Pleasant Valley Amish series from Berkley Books are longer, more complex emotional stories with Amish main characters, while her Love Inspired suspense stories are shorter, more adventure-filled books set in Pennsylvania Dutch country. She also writes a Love Inspired series, The Bodine Family, set on the South Carolina coast where she and her husband have a second home.
Marta lives with her husband in a century-old farmhouse in the Pennsylvania countryside, but spends winters at their vacation home in South Carolina. When she's not writing, she's active in the life of her church and enjoys traveling and spending time with her three children and six beautiful grandchildren.
No comments posted.