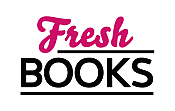 Pick up great June books for summer reading
Julianne MacLean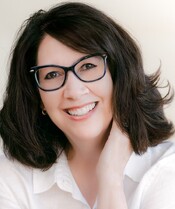 Passionate, Historical Romance

http://www.juliannemaclean.com
Social Media:
FACEBOOK
TWITTER

E-mail me when Julianne MacLean releases a new book.
Blogging at Fresh Fiction
Julianne MacLean | Highland Holiday Traditions: Ringing in the New Year with the Fireballs of Stonehaven
December 30, 2015
The New Year is fast upon us. Have you made any plans to ring in 2016? Maybe you have excited youngsters who can't wait Read More...
Julianne MacLean | Why Do Authors Leave a Series Unfinished?
August 3, 2012
Ever wonder why an author would begin a multi-book series, but abandon it before it's completed? Â I was in this situation with my Read More...
Julianne MacLean Releases Four Books in One Day - How is that possible?
June 19, 2011
Big news - I have a brand new book out which I have been keeping under wraps until now.  To quote Connie Brockway, I have "gone Read More...
Julianne MacLean | The Color of Heaven
February 8, 2011
I have a story to tell you about having a dream and not giving up, no matter how many times you get knocked down. Most Read More...
Julianne MacLean | On Romance and You Tube
November 19, 2007
So here's the deal. I am a Romance writer (I write historicals), and I do what most writers feel a compulsion to do – I Read More...
Pseudonym: E.V. Mitchell.

USA Today bestselling author, Julianne MacLean, first discovered romance novels while completing a university degree in English literature. Julianne made her first sale to Harlequin Historicals in 1999. In 2003 she moved to Avon where she wrote nine historical romances set in the late-Victorian period, including her popular American Heiress series, which was followed by the Pembroke Palace series. She then published 6 books with St. Martins Press which included the Highlander Trilogy and the Regency set Royal Trilogy. She is currently writing a series of mainstream contemporary novels in the Color of Heaven Series.
Julianne is a three-time Rita™ finalist and winner of numerous awards, including the Romantic Times Reviewers' Choice Award and the Booksellers' Best Award. She is also a devoted wife and mother. She lives in Nova Scotia, Canada with her husband and daughter.
Log In to see more information about Julianne MacLean
Log in or register now!
Series
Pembroke Palace | Highlander Series | Royal Trilogy | Color of Heaven
Books:
These Tangled Vines, June 2021
Trade Size / e-Book
A Curve in the Road, August 2018
Paperback / e-Book
The Color of a Silver Lining, June 2017
Color of Heaven #13
Paperback / e-Book
Adam's Promise, September 2016
e-Book (reprint)
Taken by the Highlander, January 2016
Highlander #5
e-Book
Return of the Highlander, June 2015
Highlander series #4
e-Book
The Color of the Season, November 2014
Color of Heaven #7
e-Book
The Color of Love, August 2014
Color of Heaven #6
e-Book
The Color of a Memory, May 2014
Color of Heaven #5
e-Book
The Color of a Dream, March 2014
Color of Heaven #4
e-Book
The Color of Hope, November 2013
Color of Heaven #3
e-Book
The Color of Destiny, September 2013
Color of Heaven #2
e-Book
The Prince's Bride, May 2013
Royal Trilogy #3
Paperback / e-Book
Seduced at Sunset, April 2013
Pembroke Palace #6
e-Book
A Kiss Before The Wedding, December 2012
Pembroke Palace #5
e-Book
Princess in Love, November 2012
The Royal Trilogy #2
Mass Market Paperback / e-Book
Married By Midnight, August 2012
A Pembroke Palace Novella
Paperback / e-Book
Be My Prince, May 2012
Royal Trilogy #1
Paperback / e-Book
Seduced By The Highlander, October 2011
Highlander #3
Paperback / e-Book
The Marshal and Mrs. O'Malley, July 2011
e-Book (reprint)
Taken by the Cowboy, June 2011
e-Book
Adam's Promise, June 2011
e-Book (reprint)
Prairie Bride, June 2011
e-Book (reprint)
Claimed By The Highlander, April 2011
Highlander #2
Paperback / e-Book
Captured By The Highlander, March 2011
Highlander #1
Paperback / e-Book
The Color of Heaven, February 2011
Color of Heaven #1
e-Book
When A Stranger Loves Me, February 2009
Pembroke Palace #3
Mass Market Paperback
The Mistress Diaries, August 2008
Pembroke Palace #2
Mass Market Paperback
In My Wildest Fantasies, November 2007
Pembroke Palace #1
Mass Market Paperback
Surrender to a Scoundrel, January 2007
Paperback
Portrait of a Lover, February 2006
Paperback
Love According to Lily, August 2005
Paperback
My Own Private Hero, December 2004
American Heiress Trilogy - Book 3
Paperback
An Affair Most Wicked, January 2004
American Heiress Trilogy - Book 2
Paperback
To Marry the Duke, June 2003
American Heiress Trilogy - Book 1
Paperback
Marshal And Mrs. O'Malley, June 2001
Paperback
Prairie Bride, August 2000
Paperback

Videos