1--What is the title of your latest release?
2--What's the "elevator pitch" for your new book?
A Hollywood icon. The heir to her fortune. And a family secret that could change everything.
3--How did you decide where your book was going to take place?
I wanted the setting to be an important part of the plot and to provide an element of external conflict, so I began searching for a natural disaster that really happened. Eventually I found my way to the Alaskan earthquake of 1964, and curiosity took me down a path of fascinating research that evoked all sorts of ideas for a novel.
4--Would you hang out with your protagonist in real life?
Definitely.
5--What are three words that describe your protagonist?
Resilient, creative, loyal
6--What's something you learned while writing this book?
I learned about one of the most powerful earthquakes in modern history, and how people naturally band together and help each other in difficult circumstances.
7--Do you edit as you draft or wait until you are totally done?
I edit constantly, always polishing what I wrote in the days and weeks before. But the high-level revision—regarding characterizations and overall pacing—happens after I've written the whole manuscript.
8--What's your favorite foodie indulgence?
Crème brulee
9--Describe your writing space/office!
I write longhand, in a comfy chair with my feet up. In the summer, my favorite writing space is my screened-in gazebo where I can hear the birds chirping and the frogs croaking. In the winter, I write in a big, white upholstered chair that faces a window and looks out over the snow and frozen lake.
10--Who is an author you admire?
Rosamunde Pilcher because The Shellseekers is one of my favorite novels, and because she wrote from childhood until her retirement at the age of 75. I'm 57 and I would love to have a career with that kind of longevity.
11--Is there a book that changed your life?
Judy Blume's Are You There God? It's Me Margaret, because it was the first novel I truly connected with on an emotional level. I was twelve years old and that's what got me hooked on reading.
12--Tell us about when you got "the call." (when you found out your book was going to be published)/Or, for indie authors, when you decided to self-publish.
It was more than twenty years ago, and I found out at an RWA conference when I walked into the Harlequin Hospitality Suite, met an editor, and she told me, face-to-face, that they were buying my book. She thought I already knew, and I was bowled over. Keep in mind that this was before cell phones, and my agent had been trying to get a hold of me for twenty-four hours, but I was on a train from Toronto to Chicago. I stepped off the train, went straight to the hotel, and found the Harlequin suite because I was a keener.
13--What's your favorite genre to read?
Lately I've been enjoying domestic thrillers, psychological thrillers, but I also like to pick up something I haven't yet read from Penguin Classics.
14--What's your favorite movie?
It's hard to pick one. How about four: Titanic, Master and Commander, Music and Lyrics, and Grease.
15--What is your favorite season?
Autumn
16--How do you like to celebrate your birthday?
Dinner in a nice restaurant (no surprise parties please!)
17--What's a recent tv show/movie/book/podcast you highly recommend?
TV show: Succession
18--What's your favorite type of cuisine?
Meat (or fish) and vegetables. Salmon and ratatouille is a favorite!
19--What do you do when you have free time?
Hubby and I like to go for hikes. I also love to read for pleasure and just putter around my house without a fixed schedule.
20--What can readers expect from you next?
Another novel with a unique setting that is just as important to the plot as the characters are.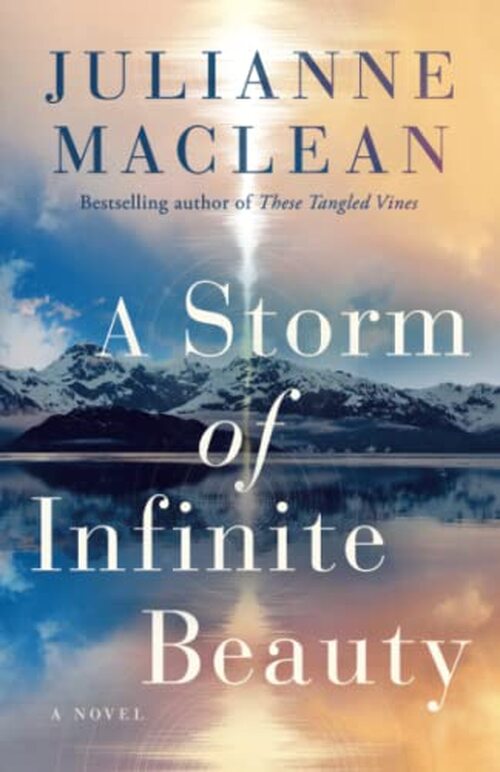 Scarlett Fontaine is a true Hollywood legend—a singer, actress, and beloved fashion icon. But Scarlett dies tragically at just thirty-six years old, leaving behind no children. Or so the story goes…
Gwen Hollingsworth is the curator at a museum dedicated to Scarlett's life. She's also sole heir to Scarlett's fortune as a descendant of the star. But all is not well in Gwen's world. She's dealing with a messy marital separation and is struggling to move forward. So when Peter Miller, a biographer and photojournalist, comes to the museum with shocking claims about Scarlett—a life of exile in Alaska, a baby born in secret—Gwen's whole world is turned upside down. Again.
Determined to uncover the truth, Gwen and Peter set out for Alaska together but soon find themselves on a path toward something far deeper and more meaningful than either of them ever expected.
A Storm of Infinite Beauty takes readers on a breathtaking journey from a lush vineyard in Nova Scotia to a rustic lodge in Alaska where old family secrets are revealed and the quest for true happiness begins.
Women's Fiction Family Life | Fiction Family Life [Lake Union Publishing, On Sale: September 12, 2023, Trade Paperback / e-Book, ISBN: 9781542036726 / ]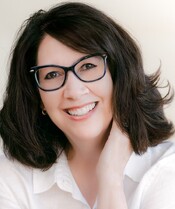 Passionate, Historical Romance
Julianne MacLean is a USA Today bestselling author of more than forty novels, including the Color of Heaven Series. A recent release, THESE TANGLED VINES, was one of Amazon's top selling Kindle eBooks of 2021 and has been optioned for film. Readers have described her books as "breathtaking," "soulful" and "uplifting." MacLean is a four-time RITA finalist and has won numerous awards, including the Booksellers' Best Award and a Reviewers' Choice Award from Romantic Times. Her novels have sold millions of copies worldwide and have been published in over a dozen languages.
MacLean has a degree in English literature from the University of King's College in Halifax, Nova Scotia, and a degree in business administration from Acadia University in Wolfville, Nova Scotia. She loves to travel and has lived in New Zealand, Canada, and England. MacLean currently resides on the east coast of Canada in a lakeside home with her husband and her mom.
She invites readers to explore her website for more information about her books and writing life, and to subscribe to her mailing list for all the latest news.
No comments posted.