Duffy Brown | Cozy Crazy

October 28, 2012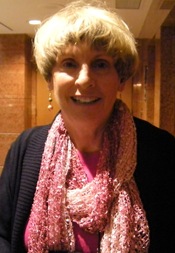 You can't swing a dead cat without hitting someone reading a cozy mystery these days. What gives? Not all that long ago grandma's and aging aunties were the only ones with their nose stuck in a cozy but not any more.
I think the BBC's new Sherlock Holmes had something to do with it. That Sherlock is young and sexy and Dr. Watson is to die for. Then again I have a crush on Sherlock so I give him credit for everything mystery.
The cozy craze might be a backlash to the dark vampire blood-sucking reads. With titles like LAST WOOL AND TESTAMENT, BEEF STOLEN-OFF, DEAD AS A SCONE and DUE OR DIE, what's not to like. No whack 'em and hack 'em stories with blood guts and gore everywhere but some fun. Remember that? When was the last time you laughed out loud over a book?
And then there's the cozy characters. The ones who solve the mystery are just like you and me. They're tooting along and then something happens to a friend or family member and they're sucked into the finding the killer...just like you and I would. Friends don't leave friends hanging. In cozies the main character makes mistakes, bungles along, and uses her/his brain and finds the killer. Okay, I haven't found any dead bodies at work lately either but if I did the cozy way is how I'd probably act.
Cozies have jobs we all want. There are books where the characters quilt, knit, make wine, cheese, wedding dresses, bake pies, dream up recipes and make fudge for everyone. Eating brownies sure beats the heck out of sucking blood!
Think Cabot Cove. Who would not want to live in Cabot Cove? Most mysteries are set in small towns and if they aren't they're set in the small area of a big city. Stephanie Plum is in the burg of New Jersey. I set ICED CHIFFON in Savannah, a small Southern city.
Castle is a cozy TV show. It's mostly set in the police station or Castle's home. The characters are unique and multi-aged...who doesn't love Ryan and Esposito and Alexis and Martha? And there's no blood and guts.
So there you have it...why everyone is snapping up cozy mysteries. Have you read one lately? Got your eye on a few? Love Castle? The new Sherlock? Â I'll give away three totes from your answers on Cozy Crazy.
Comments
45 comments posted.
What a fun sounding read. Thank you.
(Holly Vanderhule 1:21am October 28, 2012)
A blond cupcake found dead in a Lexus. How fun is that.....reading about it, of course. I would be right in The Prissy Fox gossiping along with all the other locals.
(Beth Charette 7:44am October 28, 2012)
WOW I'd love to win this!!!Sounds like a great book!!!
(Bonnie Capuano 8:54am October 28, 2012)
I like cozys for days when I want a light read.
(Sandy Giden 11:14am October 28, 2012)
I do read mysteries, including cozy mysteries. I wonder how many folks have read Charlaine Harris's pre-Sookie Stackhouse cozy mystery series? Thanks for visiting.
(G S Moch 12:01pm October 28, 2012)
Just the book to cuddle up with at this time of year.
(Liesl Lane 12:13pm October 28, 2012)
ie looks great
(Kent Cook 12:25pm October 28, 2012)
I have been reading cozies for years--they are my favorite type of escapism. The last one I read was Blood, Bath, and Beyond. I like the mystery without the blood and guts and terror.
(Sue Farrell 12:55pm October 28, 2012)
I absolutely loved ICED CHIFFON. How could anyone not fall in love with Auntie Kiki who quotes Cher? Fabulous characters, wonderful plots...no need to enter me in any drawing, Duffy's books are an auto-buy for me! Can't wait for the next release.
(Mary Kennedy 1:00pm October 28, 2012)
Oh my Duffy, you created a wonderful cozy with Iced Chiffon!
I love the quaitness of Savannah and The Prissy Fox certainly fits in with all those antique stores. A perfect place for a mystery with snickers and chuckles. I just finished reading Joanne Fluke's book, Cinnamon Roll Murder. Her books all have bakery item names and delicious stories. I really like the play off words to make-up titles. Isn't Simon Baker, the Mentalist yummy too!!
(Rosemary Simm 1:05pm October 28, 2012)
I love Castle. Cozy misteries are the best.
(Roxana Perez 1:11pm October 28, 2012)
I haven't read any of your books yet and it appears I've been missing something! That is about to be rectified.
(Monica Vargo 1:14pm October 28, 2012)
I love the new Sherlock. It has really brought me back to the mystery genre.
(Pam Howell 1:27pm October 28, 2012)
Not sure why she would want to help her x to find the "cupcakes" killer unless it was meant to be her...
(Diane McMahon 1:38pm October 28, 2012)
thanks will read
(Debbi Shaw 1:48pm October 28, 2012)
Haven't seen Castle OR the new Sherlock. Haven't seen the old Sherlock, either - I have to admit that I prefer my mind's visualization of him over what TV or the movies furnish!!

I haven't read a cozy in a while, but I enjoy them immensely, especially when the food-oriented ones include recipes!!

After the food ones, I enjoy those set in shops that cater to crafts (knitting, sewing, etc.), and then consignment and antique stores, although that order is most certainly NOT set in stone!

This one sounds great!!

Later,

Lynn
(Lynn Rettig 2:00pm October 28, 2012)
If you like BBC's Sherlock, have you tried BBC's "Zen" miniseries with Rufus Sewell? It's based in Italy, and they are great!!!!
(Kathleen Conner 2:01pm October 28, 2012)
I do read cozies for the reasons you mention, characters are
accessible. My favorites tend to be ones which include a
bookshop or incorporate culinary businesses but thats because
those are the things I most love.
(G. Bisbjerg 3:09pm October 28, 2012)
I think cozies allow for more nuanced character exposition than harder boiled sorts of mystery-- in fact, I think that's typically a thematic element. I've always liked them. :)
(Mary Ann Dimand 3:20pm October 28, 2012)
I like cozies a lot. I'm not a big fan of a gory thriller, but I like trying to figure
out "who done it". I also really like cozies with just a hint of a love interest. I
just finished reading Pies and Prejudice. That was really cute.
(Debbie Burdeen 3:24pm October 28, 2012)
I do love a cozy mystery. Benedict Cumberbatch is an excellent Sherlock Holmes.
(Mary Preston 3:25pm October 28, 2012)
Oh, do I love cozy mysteries especially ones revolving around food and maybe have a feature recipe in the back.
(Alyson Widen 4:12pm October 28, 2012)
I love to read mysteries. Add some fun adn theya re so much better.
(Debra Guyette 4:16pm October 28, 2012)
I think that everyone reads cozy mysteries because they make you feel a little homier, for lack of a better term. It's a smaller area, so people are more close-knit. They do things as a group, or in groups, like knitters, or quilt clubs. I enjoy it when a new Stephanie Plum novel comes out, because those books always leave me in good spirits when I'm done. Janet Evanovich has a way with words, and her characters definately come to life in a way that mesh so brilliantly!! There are other books I enjoy which are set in small towns which involve knitting groups or quilting groups, but they don't solve murders. They make me feel like a part of their group. I would love to read your book, and feel like a part of your Southern family. The cover is colorful and beautifully done to set the tone. Congratulations on your book!!
(Peggy Roberson 4:21pm October 28, 2012)
I'd love to read this!
(Susan Jeffers 4:23pm October 28, 2012)
I love mysteries but haven't read one lately. Iced Chiffon sounds like a great read.
(Rita Wray 4:35pm October 28, 2012)
I love cozy and read everyone I can get my hands on.
(Theresa Norris 4:39pm October 28, 2012)
I LOVE COZY MYSTERIES AND CASTLES THEY ARE MARVELOUS. THEY ARE
MY FAVORITES TOO.
(Shelly Caggiano 5:07pm October 28, 2012)
The books sound great, I'd love to win them.
(Wilma Frana 5:32pm October 28, 2012)
I love cozy mysteries especially those with bookshops, bakery, antique stores, pets, sewing, knitting, crocheting, ghosts, etc. Would love to win this and Iced Chiffon will be on my TBR list.
(Linda Luinstra 5:44pm October 28, 2012)
I LOVE Castle, I have watched it from the beginning. I really like the
chemistry between Castle and Beckett, this season so far is pretty good.
There is humor and a great cast of supporting characters. Iced Chiffon
sounds like a great read, I like these small town mysteries. Thanks for the
fun giveaway.
(Ann Sheiring 7:10pm October 28, 2012)
I enjoy a Cozy mystery.
(Cheryl McEwen 7:15pm October 28, 2012)
I truly enjoy cozy mysteries. It is always fun to see what happens and how they
are solved--without gushing blood, grey cadavers and mega-nasty characters. I
enjoy the puzzle of a good cozy without getting my blood pressure elevated. I
also enjoy the fun moments thrown in as relief from the well-written tension.
Keep writing!
(Sandra Spilecki 8:13pm October 28, 2012)
I have not read any mysteries lately but love them because I love the suspense, etc. Cozy Crazy sounds like a great read and I am looking forward to reading it
(Shirley Younger 8:31pm October 28, 2012)
I like to read cozy mysteries and would enjoy finding out who killed the blond cupcake. You seem to have added a touch of humor to make it more interesting.
(Anna Speed 8:40pm October 28, 2012)
it sounds like a read fun and great read...thanks
(Kimberly Hoefs 9:51pm October 28, 2012)
I love Castle and the new Sherlock Holmes. Castle is entertaining and fun to watch. Sherlock Holmes, well, what can I say, I have always been a big Sherlock Holmes fan. After all Sherlock Holmes is quite brillant detective.

The last cozy mystery I read is the Tea Ladies Mystery series. Five best friends solving crimes together. They are quite a team and wonderful characters to get to know.
(Kai Wong 10:35pm October 28, 2012)
I have lived in small towns and there is an attraction for me with cosy reads, I
can't wait to read Iced Chiffon. Thank you for the giveaway!
(Val Pearson 10:38pm October 28, 2012)
Love to win the books
(Lilian Gamble 10:55pm October 28, 2012)
Love cozies, and your new one sounds awesome, I like that is set in the south!
(Martha Lawson 10:55pm October 28, 2012)
My son gave me the new Sherlock to watch. Now I just need a cozy book to complete the deal. Thank you...
(Angelina Daniels-Shaw 11:00pm October 28, 2012)
I love to read this book !!!
(Danielle McDonald 11:51pm October 28, 2012)
Hi,
I've been reading these mysteries for many years now. They generally focus on women sleuths, for one factor to get me interested. Another is that there is often a focus on a location or an occupation which is interesting. We may want to read about Greenwich Village, or Arizona; we may want to read about a woman running a knitting shop or a part-time firefighter, part-time baker.
Police procedurals often tend to be men-oriented because police forces are largely male.
The image of the granny or quiet lady reading cosies probably came from Agatha Christie readers; trhey tended to want life to be set back in the thirties to forties when women didn't do anything but teach and nurse - or war work in which case there would be a very bad spy story involved.
Once the world of the amateur sleuth book got away from this dreary setting, readership exploded! There is also often a romance element, of interest to women and romance readers, and the character-based plots are more interesting.
(Clare O'Beara 6:44am October 29, 2012)
Love, love, love cozy mysteries!!! Give me wine & brownie
makers over blood suckers any day!!! Thanks for sharing!
(Robin Weiss 8:07am October 29, 2012)
The best part of the cozy mysteries is the readers. I'm so glad you all enjoy
cozies as much as as I do. The fun characters and settings.
Yeah, today's cozies aren't like your grandma's cozies. Today's sleuths live in the
real world with their iPhones, FB and twitter.
A fun way to solve the crime.
(Duffy Brown 11:31am October 29, 2012)
Registered users may leave comments.
Log in or register now!