The Story Garden's Lynn Kerstan: The Pearls and Perils of Collaboration

July 12, 2012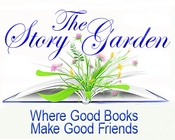 What led two independent writers with promising careers who have met only once and live nearly a continent apart decide to write a book together?
You guessed it. We didn't (and don't) have good sense. Moreover, we were (relatively) young and certifiably impractical. That was eons ago, when computers were green or gold print on a black screen and Google Search (not yet created) had nothing to search for.
But we had cyber-met on Genie, which had a group for writers, and bonded when Alicia Rasley needed a possible Shakespearean signature to be discovered for Poetic Justice, the new traditional Regency she was writing. I, a former academic specializing in Shakespeare, led her to the answer.
When another writer invited us to collaborate on an anthology of novellas about sisters, Alicia and I worked together for the first time. A friendship was born. Not long after, analyzing the experience, she suggested we try to learn from one another, her strengths being my weaknesses and the other way around.
Alicia is a master of character depth, nuance, and the emotional reactions and behaviors that lead them to do what they do. Her characters are never moved around like chess pieces in service to the plot. They are the core and the heart of the story.
I am a storyteller. I love action, conflict, and trouble that summons the best and worst from my characters as they struggle to overcome great challenges. Not epic struggles—these are people-centered stories—but personal challenges with other complications that offer those who persevere the golden promise of a rewarding conclusion. And in romance novels, that means a bond of love that will endure. It's part of our contract with readers, even though some of them don't trust us and check out the last pages before buying a romance to make sure we didn't go rogue. Neither of us has ever deprived them of what they expect, and that's unlikely to change.
Agreeing that a good read usually has Alicia's character skills and my story imagination, we resolved to up our own games by learning from one another. And rather than simply exchange thoughts and critiques, Alicia proposed we write a book together via email and learn by doing. Oh, yeah! We immediately started batting around ideas. Meantime, the editor we shared came to a conference in San Diego and took me to breakfast. I told her what we were up to, and before we'd even started writing, we had a contract and a deadline.
So that is how Valerian Caine, a Georgian Rake killed by a ricochet bullet in a duel, was reborn a century later in Regency England with tasks to complete by Christmas Day. If he ends the feud the duel created between his family and that of of the man he'd cuckolded and killed, Valerian can return to his former dissipated existence, and this time, the ricochet will miss him. Yes, a paranormal traditional Regency, almost unheard of at the time! This was in many ways a pioneer book, expanding the Regency genre and the art of long-distance collaboration.
How did it go? I have a three-inch thick stack of printouts made during our correspondence, including the plotting and planning from the get-go and the scenes we exchanged, discussed, and sometimes revised.
I'd expected Alicia to be collaborating with me on this blog, but she took off to England with her husband in tow, leaving me to fly solo. To give you hint of her voice and a glimpse of the collaboration when in progress, I'll quote a couple of bits sent me when we were planning and making choices. Inside stuff here, for those who wonder how authors really work.
Alicia writing 12/11/1993: ~What will happen after the marriage? Hmm. I think Dorie will escape and run off to Green Acres, and Max will follow her there. That, I think, was the scene of his torture, so it will all bring back memories and all that. They'll have some good sex and all will be well. (You and I are worrisomely confident that good sex will take care of all our plot problems.) ~
*FYI, there is no graphic sexual content in this book.
Here's an example of what underlies the Gwen and Ghost relationship. Alicia understood these characters early on, long before we gave any real thought to the ending:
~I think the Ghost and Gwen story will end heartbreakingly. It will be really beautiful. What you might need to do, though, is make it clear to Ghost that he's the ONLY one who will ever truly cherish Gwen, so that in leaving her he faces dooming her to loneliness even if she does marry. It will kill him. She will never know the kind of love he can give her, because no other man will ever know the secret wonders of her wit and charm, even if another comes to love her. Another won't love the right things.~
Here's how Alicia analyzed our working relationship.
~I think we'll do fine together, if we just air our grievances immediately and agree not to let the minor stuff get too major. I don't know that we have anything to prove to each other. (I can SO write a dark&dangerous hero! I can! I can! I'll show you!) We respect each other and enjoy each other's writing, and have fun, so we probably won't hold too many grudges.... I hardly even remember that you told me on October 12 at 10:12pm that I didn't have any conflict and Nicholas was too perfect. Referring to the hero of Allegra's Song (Did I remember to cancel that contract on your life? Guido? Guido? Oh, no! He must be on the plane to San Diego right now....)~
We finished the book barely on time. Alicia got the final edit, because I had scheduled a research trip to England. She joined me later, and we celebrated our successful project in a country we both love. Our editor was blown away by the book. She requested no changes and said the book was seamless. She couldn't tell which of us had written what. How did we manage that?
It's simple, really. We write in character voice, so each scene is presented through the perspective of the Point-of-View (POV) character for that scene, and the dialog is written in the voices of the characters. We became very familiar with them all, and how they spoke, and how they were likely to react. I had responsibility for all scenes in which Gwen or the Ghost had the POV, and Alicia wrote the Max and Dorie POV scenes.
GWEN'S GHOST (originally titled GWEN'S CHRISTMAS GHOST) was published in November, 1995. In July 1996, at the Romance Writers of America National Conference, the book was presented with the RITA Award for Best Regency Romance. It was the first collaboration to win a RITA.
Now, thanks to innovations in technology, GWEN'S GHOST, a timeless story, can be downloaded to a computer or Kindle or a device with the proper App, and it will soon be available for other electronic devices as well.
GHOST was born in the infancy of computer technology, but in the Cloud, the story will live forever.
We'll draw one name from all those who comment and send the lucky winner a copy of Lynn Kerstan's latest, THE GOLDEN LEOPARD, and a copy of GWEN'S GHOST by the team of Alicia Rasley and Lynn Kerstan.
Comments
35 comments posted.
Re: The Story Garden's Lynn Kerstan: The Pearls and Perils of Collaboration

Grear job working together. I really like the paragraph where you discuss what underlies the relationship between Gwen and the ghost. It made me more interested in reading the book.
(Pam Howell 11:06am July 12, 2012)
Teamwork is a wonderful thing. The book sounds pretty good, too! Thanks for viiting today.
(G S Moch 11:29am July 12, 2012)
What fun you must have had coming to an agreement on characters and happenings.
Blessings,
Marjorie
(Marjorie Carmony 11:39am July 12, 2012)
Sounds like a real challenge to write a book together when you
are so far apart. Congrats on the success with it. I'd love
to win and get a chance to read these books.
(Mary Hay 11:45am July 12, 2012)
It sounds like the two of you worked really well together! I love that the process involved a lot of humor!
(Marguerite Guinn 12:09pm July 12, 2012)
I really like ghost stories! I watch Celebrity Ghost Stories on Bio Channel ALL the time!
(Sandy Fielder 12:14pm July 12, 2012)
GWEN'S GHOST is one of my favorite books! I enjoyed the insight into the
working collaboration that helped creat it.
(Cathy Maxwell 12:48pm July 12, 2012)
i will def read this book
(Debbi Shaw 12:57pm July 12, 2012)
I would love to win a paperback copy of both books...'The Golden Leopard'...by writer Lynn Kerstan...and 'Gwen's Ghost' by writers Alicia Rasley & Lynn Kerstan...both books sound very intriguing
(Lnda McFarland 1:19pm July 12, 2012)
i've never read any of your books... but would be grateful if im one of the lucky to win this and read your book...
(Rosalina Rusli 1:23pm July 12, 2012)
Both books sound great. I think team work can only enhance a story with each author contributing to the dynamics with their writing skills.
Good luck and happy writing!
(Tracie Travis 1:25pm July 12, 2012)
It was amazing how well you two worked together so far apart! No e-mails, unbeliveable. I am so glad the book turned out so well. I really look forward to reading this one.
(Kathleen Bianchi 1:32pm July 12, 2012)
Both books sound interesting. Writing together sounds challenging, but the two of you seem to know the secret of doing it successfully.
(Anna Speed 1:35pm July 12, 2012)
What a wonderful idea to decide to write together. Great teamwork and the books sound wonderful; hope I win
(Shirley Younger 2:24pm July 12, 2012)
I love when more than one author is able to blend their ideas together to create something... sounds terrific!
(Colleen Conklin 2:50pm July 12, 2012)
I can't imagine working together that closely, yet that far apart.
(Sue Farrell 4:15pm July 12, 2012)
Congratulations on the ego-suppression!
(Lisa Elwood 4:47pm July 12, 2012)
Enjoyed your blog very much, looking forward to reading your books
(Sheila True 4:56pm July 12, 2012)
It's great that you two were able to work together so well. The books sound really great and combine two of my favorite genre's.
(Janie McGaugh 5:06pm July 12, 2012)
These books are books I would enjoy reading, I hope I win:)
(Shelby Snider 5:16pm July 12, 2012)
Both of these sound like great reads. :)
(Amber Hall 5:23pm July 12, 2012)
HI I JUST LOVE YOUR BOOKS THEY ARE GREAT
(Shelly Caggiano 5:40pm July 12, 2012)
It's wonderful that you both were able to work far apart from each other and produce a successful book together...HOW AMAZING! I'd love to read both of these!
(Linda Luinstra 6:08pm July 12, 2012)
I think it is awesome that you could work together and create something wonderful together. I can't wait to enjoy the "baby" that was born.
(Patti Paonessa 6:43pm July 12, 2012)
It sounds like you two figured out the way to write a duet anthology without sweating all the tiny details. Having an overall arc and keeping each chapter in one POV or voice seems to help a lot. I bet it was intriguing what you came up with to finish the book.
(Alyson Widen 6:46pm July 12, 2012)
They both sound like great books.
(Rita Wray 7:48pm July 12, 2012)
Because the collaboration got to be such a complicated effort at times, I hope that my response doesn't get to be compicated as well!! :-) It must have been an amazing experience to write a book with a co-writer, but you must have felt like sisters in a way, since there had to be some closeness there, and you obviously had to think alike at times. The books sound wonderful, and I can't wait to get my hands on them and read them!! I also love the cover that is being shown for Gwen's Ghost. The artist did your book proud!!! Congratulations to you both for a job well done!!
(Peggy Roberson 8:10pm July 12, 2012)
It's very interesting to learn about the thought process. The books look amazing.
(Mary Preston 9:48pm July 12, 2012)
What lovely picture of a leopard! Heck with the ghosts I'm afraid, I want that leopard!
(Clare O'Beara 7:19am July 13, 2012)
Sounds like a good book there and interesting. would like to read this one.
(Diane Castiglione 10:08am July 13, 2012)
I am extremely impressed with how you were able to manage
distance! Definitely quite a challenge, and you both pulled together
and wrote a book as if it was no big deal at all =) A job well done.
(Samantha King 12:44pm July 13, 2012)
Together you guys created a wonderful book--it's still one of my favorites!
(April Kihlstrom 1:49pm July 14, 2012)
What an interesting post! I love a good ghost story,
especially it's a romance. I've only coordinated with other
authors on one project--a novella collection of 3 stories
happening simultaneously, each told from a different point
of view at a college reunion. I learned so much, and it
turned out beautifully. (If I do say so!)
(Kathleen Eagle 4:18pm July 14, 2012)
I am already a fan of Lynn, having read The Golden Leopard years ago, so I am intrigued by the idea of a collaboration on this most interesting idea. Sounds like one I would enjoy on different levels.
(Dolores Feagin 8:09pm July 14, 2012)
I remember when you two were doing this, back in the old GEnie days! And I remember how loudly I cheered when it won the RITA award. Thanks so much for the trip down Memory Lane, Lynn, and for a reason to reread this gem!
(Brenda Hiatt 4:09pm July 16, 2012)
Registered users may leave comments.
Log in or register now!