Fresh Takes from the Teen Shelves
All the news, updates and gossip for the Young Adult -- books, authors, movies and more!
So many cool books to tell you about this month!  Some are departures--new things from established authors--and some are debuts, and some are just cool. PARANORMAL/SUPERNATURAL Read More...
Contemporary YA Romances heat up the dog days of summer, with (of course) plenty of  chilling paranormal novels when things get to steamy. Read on for cool July and August Picks from the Teen Shelves. CONTEMPORARY If you've been hankering for a delicious romance grounded in reality, here are some great books to check out. Read More...

If you've been looking for an engaging contemporary or an engrossing paranormal to take to the beach or the pool this summer, you are in luck. June is bursting out all over with both fun and frightening reads. Paranormal Reads Read More...
Beauty-queen survivalists, time travel, blood magic and a little Cyrano de Bergerac--this jumbo-sized edition of Fresh Takes has a whole bunch of somethings for everyone. CONTEMPORARY (mostly) NOVELS The YA lexicon has yet to come up with a standardized way to classify the wide variety of the category. I usually break my recommendations up into "Paranormal" and "Contemporary" meaning "non-paranormal." But this time I have a historical novel. And Read More...

April is blooming with exciting YA books. Paranormal books, like this months feature from Jennifer Archer, continue to run rampant, but I'm including a bonus interview with contemporary debut author Kirsten Hubbard. PARANORMAL Veteran woman's fiction author Jennifer Archer makes her YA debut this month with Read More...

The book landscape in March is in full bloom. Lots of great releases this month, so you should hit the Teen section of your local (or online) bookstore early and often. Read More...
Visions, demons and fairies abound in this month's plethora of paranormal books. Girls undercover as boys, prom dress shenanigans and chilling danger highlight the contemporary offerings. Read on to find out more. PARANORMAL I caught up with debut author Read More...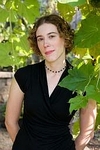 January's YA novels will take you back in time, to far away lands, and across the universe. The debut month of the year brings Eilis O'Neal's debut novel Read More...
Looking for a new book to curl up with while you escape the holiday rush? Here are a few suggestions, if you manage to grab a few minutes in the rush. Rosebush, by Read More...

I love November. It kicks off with Halloween and ends with my favorite family holiday: Thanksgiving. (All the family (and food) of Christmas with none of the give-giving stress.) And this November includes some YA releases from some of my favorite authors. First up, a contemporary novel from award-winning author, Caridad Ferrer, who graciously answered my questions about her upcoming (11/23) novel Read More...
I may have mentioned, October is my favorite month. It's finally cool enough to throw open the windows, sprawl out on my patio in a lawn chair with a pumpkin spice latte and an equally delicious book. Read More...
There's something for everyone in YA; it only seems like paranormal dominates the shelves in September. Okay, maybe it does a little, but fortunately you have your intrepid Fresh Takes Column to help you find what you're looking for. Paranormal Read More...
13 - 24 of 38 ( prev | more Fresh Takes from the Teen Shelves )