Fresh Takes from the Teen Shelves
All the news, updates and gossip for the Young Adult -- books, authors, movies and more!
So many cool books to tell you about this month!  Some are departures--new things from established authors--and some are debuts, and some are just cool. PARANORMAL/SUPERNATURAL Read More...
Contemporary YA Romances heat up the dog days of summer, with (of course) plenty of  chilling paranormal novels when things get to steamy. Read on for cool July and August Picks from the Teen Shelves. CONTEMPORARY If you've been hankering for a delicious romance grounded in reality, here are some great books to check out. Read More...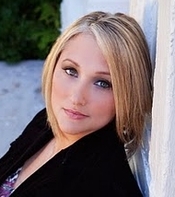 If you've been looking for an engaging contemporary or an engrossing paranormal to take to the beach or the pool this summer, you are in luck. June is bursting out all over with both fun and frightening reads. Paranormal Reads Read More...
Beauty-queen survivalists, time travel, blood magic and a little Cyrano de Bergerac--this jumbo-sized edition of Fresh Takes has a whole bunch of somethings for everyone. CONTEMPORARY (mostly) NOVELS The YA lexicon has yet to come up with a standardized way to classify the wide variety of the category. I usually break my recommendations up into "Paranormal" and "Contemporary" meaning "non-paranormal." But this time I have a historical novel. And Read More...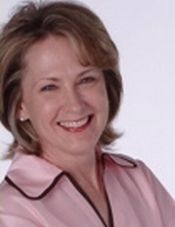 April is blooming with exciting YA books. Paranormal books, like this months feature from Jennifer Archer, continue to run rampant, but I'm including a bonus interview with contemporary debut author Kirsten Hubbard. PARANORMAL Veteran woman's fiction author Jennifer Archer makes her YA debut this month with Read More...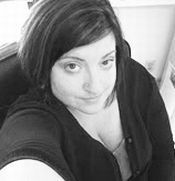 The book landscape in March is in full bloom. Lots of great releases this month, so you should hit the Teen section of your local (or online) bookstore early and often. Read More...
Visions, demons and fairies abound in this month's plethora of paranormal books. Girls undercover as boys, prom dress shenanigans and chilling danger highlight the contemporary offerings. Read on to find out more. PARANORMAL I caught up with debut author Read More...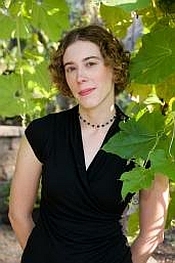 January's YA novels will take you back in time, to far away lands, and across the universe. The debut month of the year brings Eilis O'Neal's debut novel Read More...
Looking for a new book to curl up with while you escape the holiday rush? Here are a few suggestions, if you manage to grab a few minutes in the rush. Rosebush, by Read More...
I love November. It kicks off with Halloween and ends with my favorite family holiday: Thanksgiving. (All the family (and food) of Christmas with none of the give-giving stress.) And this November includes some YA releases from some of my favorite authors. First up, a contemporary novel from award-winning author, Caridad Ferrer, who graciously answered my questions about her upcoming (11/23) novel Read More...
I may have mentioned, October is my favorite month. It's finally cool enough to throw open the windows, sprawl out on my patio in a lawn chair with a pumpkin spice latte and an equally delicious book. Read More...
There's something for everyone in YA; it only seems like paranormal dominates the shelves in September. Okay, maybe it does a little, but fortunately you have your intrepid Fresh Takes Column to help you find what you're looking for. Paranormal Read More...
Let's just get this straight: I do not set foot outside during the daylight hours of August unless I absolutely have to. Fortunately for me (and you) there are some fabulous books to spend the day with in air conditioned comfort. Paranormal Read More...
July is full of cool books to help you beat the heat, with something for everyone. Find them below, grouped (loosely) by genre, so you can find what you're looking for to get you through the dog days of summer. In Read More...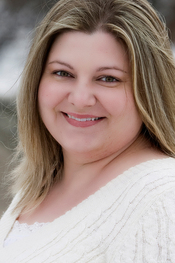 Summertime, and the reading is… well, maybe not easy, but a lot more fun than assigned reading in school. Even if you're not on a school schedule any more, here are some books to check out for vacation reading. Starting the month is FORGIVE MY FINS, by Tera Lynn Childs. I love Tera, and Read More...
Some cool books coming out this month, including from adult author Sherrilyn Kenyon and deceased (or possibly undead) author Louisa May Alcott. And more! We start with the lovely and talented Jeri Smith-Ready. She's already a successful author of grown up urban fantasy Read More...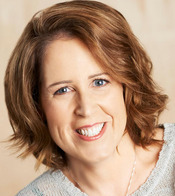 Ah, spring fever. Every April, I have the hardest time making myself do work. I just want to lay around enjoying the gorgeous weather--not too hot, not too cold--goofing off. Which for me means reading books. Here are a few suggestions for your Spring Fever Slack Off, starting with interviews with Kelley Armstrong Read More...
Here's a fresh and very eclectic assortment of new releases for March, books to curl up with as you wait for spring. Elizabeth Scott has been delighting Read More...
As I write this, it is really cold outside. Perfect weather for some escapist fun. Let's start with a little art heist adventure. In a teen book, you say? Considering that Ally Carter's popular Gallagher Girls series concerns a girl's boarding school that fronts for a spy training academy, I'd say Read More...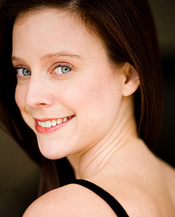 Happy New Year!  Lot's of great books coming out this year, and some of the nicest people I know are kicking things off in January. I've been looking forward to some of these books for awhile, so it's great to get to tell you about them. Leading things off is Stacey Jay's Read More...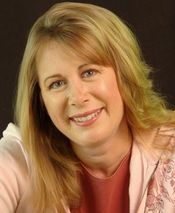 With the holidays come up, I have two cool recommendations for you. Both authors were good enough to tell me about the books and share some of the inspiration behind the books. They're good reading, and not coincidentally, would make great gifts. They're highly praised, with broad appeal for young readers. (In other words, there's nothing in them that will make your sister hate you for giving it to your niece. In Read More...
I was lucky enough to cap off my October with an invitation to speak at the Texas Book Festival on a panel called "Hot Reads for Cool Chicks."  A flattering invitation, indeed, not least because it presumes I'm cool enough to hang with some pretty neat chicks… Er, authors. Read More...
October is my favorite month. The weather cools off, Starbucks returns the Pumpkin Spice Latte… Even the book world is obliging, because it seems October books are full of my favorite things. Fairy Tale retellings: I love Sarah Beth Durst's Into the Wild, a sort of fractured fairy adventure about a real Read More...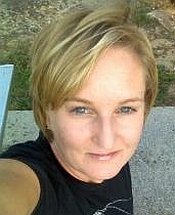 The theme for this month is hotly anticipated books. Even though these are getting buzz, if you're new to reading YA books, you may not be familiar with these authors. They're great proof that YA books aren't just for kids. The Ex Games is Jennifer Echols' third romantic comedy for Simon Pulse Read More...
It is a great time to be a teen reader. YA shelves in bookstores keep expanding to hold all the fantastic books coming out for teens and young adults. Combing through the releases for one month is overwhelming with awesome. Here are just some highlights some of the recent releases for teens, young adults, and not so young adults who enjoy all kinds of fiction. (Because here's a secret: no one checks your ID Read More...
13 - 37 of 38 ( prev | more Fresh Takes from the Teen Shelves )