Cozy Corner
Cozy Mystery Spotlights and Interviews
One of the great thing about cozy mysteries are the recipes! Everyone loves to delve into the scrumptious foods authors describe in their books, and Rebecca Adler has some of the best Tex-Mex recipes out there. After reading her latest book CINCO DE MURDER, I had to ask her for a taste of Texas. To my delight, and soon to be yours too, Rebecca Read More...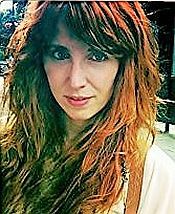 A Review of S.T.A.G.S. by M.A. Bennett S.T.A.G.S. by M.A. Bennett, is a fast-paced mystery that kept me on the edge of my seat wanting to know more. The story starts Read More...
This week I'm featuring four new mysteries you can't pass up. These four authors have supplied a variety of different types of mysteries to choose from—like the delicious cooking whodunit's of Joanne Fluke, or the sweet teas twisters of Laura Childs. Perhaps you're in the mood for Anna Lee Huber's historical cliffhangers, or the sassy sleuths of Erin Huss. You really cant go wrong with these mysteries; there's Read More...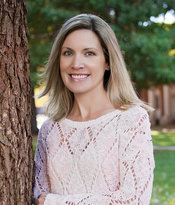 A Review by Kym and Gidget Today's blog was a special treat for me. I read the book along with a young reader, and then we sat down and wrote our reviews. This was her very first review, and I have to say, I think Gidget has a knack for the craft. Much more so than I do. A well-written review has insight into the reader's mind—its audience. The Read More...
The first week of February is always cold. Even in Texas, we're in the thirties and I have to say, the temperature is the one number I want to see move upward this month. Not the ugly bathroom scale number. Not the ridiculous prices at the grocery store. And certainly not the eye-popping numbers on my eye glass prescription. Those are bad numbers, but I do have a good number for Read More...
The new year is always filled with fresh prospects, new beginnings and hope for a better tomorrow. Yet sometimes, you just want to hang onto what made you comfortable last year. The time-tested and proven. As a mystery reader, its no different. Your favorite sleuths hold a special place in your heart you aren't about to give up. And why should you? Yet you still can't resist the shiny and new cozy Read More...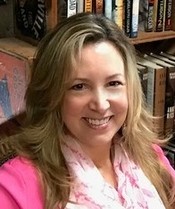 It's hard to pick the best mysteries of the past year, especially when I'm limited on space. I don't feature a book I don't love, so if you've seen it on the Cozy Corner, you know I adored it. Yet each year I torture myself by trying to list the best mysteries, and considering I never come close to reading Read More...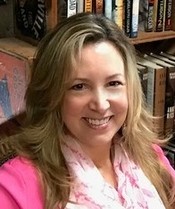 The rat race has begun! For many, the menorah is lit. Or the tree is decorated. The lights are hung. The list is complete. (Until they add to it again.) The shopping has started—on and off-line. The weather is cooperating. Sorta. And the parties are out of control! But all you want to do is relax. So here's a few cozies to help you do just that. Enjoy! Read More...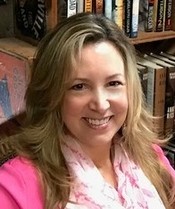 You know it's going to happen. You're going to need to escape. Because on Thursday afternoon, Uncle Bill will be deep in the eggnog—except he won't be drinking the same eggnog everyone else will be enjoying. Uncle Bill's special blend will come from the flask in his pocket, and the more he drinks, the louder his political jokes will get. If he was the only one you had to worry Read More...
The week of Readers & ritas is always a busy one in North Texas. Games to prepare, baskets to put together, and the dreaded hunts through closets for clothes that still fit. To top that off, I have edits to complete—Yikes! Needless to say, my thoughts are racing at night and going to sleep can be a chore. To relax and get my mind off my to-do list, I've decided to turn Read More...
The cozy temps of fall are just starting to reach Texas, bringing with them one of my guilty pleasures—snuggling up with a fuzzy blanket and a good mystery in front of the fire pit in my back yard. The thought of sitting in my comfy lounge chair with the fresh scent of a fire wafting through the air has allured me away from my desk the last couple nights. Once the fire was lit Read More...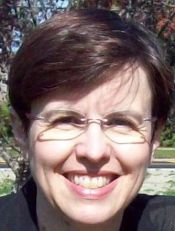 This week I had the pleasure of interviewing the author of A Magical Cat Mystery series, Sofie Kelly. Her latest mystery, A TALE OF TWO KITTIES, scratched my funny bone on the very first page and I had to get the scoop on her adorable felines. I know Read More...
This week I'm featuring three cozies that caught my attention with their titles. I love a good, quirky title. To be specific, one that can make me smile or release an inner snicker at the puniful twist the author used. Not only does it give a good sense of what the book is about, but it also gives the reader a taste of the author's sense of humor. I dare you not to Read More...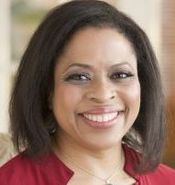 It's time to travel across the pond with author Alexia Gordon to the land of shamrocks and leprechauns. Actually, we won't be visiting any leprechauns, but ghosts and symphonies are another story. Alexia's fictional world may not be magical, but her research and writing will happily engage cozy mystery readers from beginning to end in her Gethsemane Brown Mystery series. Read More...
The best way to deal with the heat of summer is to find a place in the shade, or the air conditioning;), and read an incredible mystery. Mysteries full of spunky characters who act as spies, and everyday Janes who aren't about to let the wrong person be accused of murder. Read about a woman who loves her fiancee beyond any claim to the thrown, and a woman who will do what it takes Read More...
Is it hotter than Hades everywhere? Sweltering heat that makes the pools feel like bathwater, and the lakes a petrie dish for bacteria? We've had blistering heat that won't relent, so this week I decided to step into the shade and enjoy what the shadows bring. I wanted to test the darkest corners and see what little monsters I could find—embrace every deadly kiss the Read More...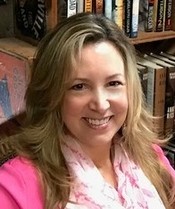 Whether you like to sit on the porch with a hardback book in your hands, or with your Kindle or Nook on your lap, this week I've chosen four mystery must-reads to enjoy during your summer nights. Pour a glass of iced tea and join these great heroines and their quirky sidekicks in a cozy corner—each one is a treat not to be missed! Read More...
The summer months are full of new treats from fresh fruit at the local market to new flavors of ice cream, all of them mouth-wateringly delicious. But I'm here to address the treats for your mind. The mysteries that catch you with the cozy warmth of small town love thy neighbor attitudes and humor to make you smile. Enjoy my four new picks this week!  Read More...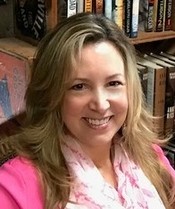 You don't need to plan a vacation or a staycation this week. Take the week off and relax from all the hubbub that has had you running around like a crazed mom of quintuplet five year olds in a toy store. Pick up a book or two, or three—the ones that have been stacking up in your to-be-read pile and just breathe. Escape into another world where ghosts are real, magic Read More...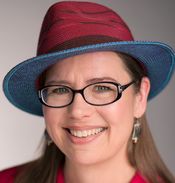 One of my favorite authors is sitting down in the Cozy Corner this week. Darcie Wilde's tales of regency England enthrall readers with layers of romantic intrigue both heartwarming and heartbreaking. Her May release, A PURELY PRIVATE MATTER, takes us on a journey that weaves Rosalind Thorne's past with her future, while she unravels the secrets behind the mysterious Read More...
Kym: Welcome to The Cozy Corner, Winnie! Kym: Many readers may not know that Winnie Archer is a pen name for your new series, and that you're actually Melissa Bourbon, Misa Ramirez, and Melissa Bourbon Ramirez. What challenges have your new name brought you as an author? Winnie: I have trouble keeping things straight myself! Different publishers like you to have different names on your books Read More...
Every now and then I go for broke—take a chance that the biggest names in the industry will answer my requests for an interview. I've never been disappointed. 😉 Like a few months back when I asked Susan Wittig Albert to sit down at the Cozy Corner and answer a few questions. She quickly responded and was open and candid with my sometimes-nosey questions. I hope you enjoy our conversation as much Read More...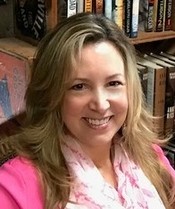 For Women's History Month, I felt it was only fitting to pay homage to the female authors of the past who continue to captivate mystery readers across generations. With their boundary-breaking literature, these women have influenced and motivated a multitude of incredible female authors who continue to expand upon their foremother's legacy. To celebrate their achievements, I asked a few women currently making history in the mystery genre about the female inspirations Read More...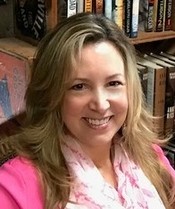 It's almost here! Can you feel it? Can you smell it in the air? Well, you can definitely see it in all the fresh new cozies popping up everywhere! Take a moment in your day to stop and savor the mysteries—they're bright, they're charming, and they'll lead you on an exciting chase for a killer. Read More...
Missy Dubois is the definition of southern charm in the small town of Bleu Bayou, Louisiana. She's got sass and spunk, with a style everyone wants—and Sandra Bretting has brought her to life in a most entertaining way with her Missy Dubois Mystery series. I was elated when Ms. Bretting agreed to sit down in our Cozy Corner and Read More...
13 - 37 of 102 ( prev | more Cozy Corner )