Readers Write
Comments and notes from our readers

Reader asks:Can you recommend a few authors like Cleo Coyle and Meg Gardiner. I love their books but have read most of them and would like to try some new authors that are similar to each of them. Thanks Our reviewers and book club members suggest: Read More...
This is about a small town called Cooper's Corner. It revolves around all the characters in this town. These books are written by 12 different authors. However, all there styles fit very well together. Where one leaves off, the next one picks up. In the center of this town is a B&B called Twin Oaks. It seems like all these books come together in this B&B. Maureen and long with her brother Read More...
Created by: OnlineMBAPrograms.org Read More...
"I like Fresh Fiction because I learn all the new info about new books coming out and about authors I am not familiar with. I have bought books based on this info alone. I have not been disappointed once. Keep it up!" ~Donna G Read More...

August will be our 5th Anniversary! It's hard to believe but it's true. We're planning something special for EVERY DAY in August -- give-a-ways, blogs and more -- but we'd like to to also highlight a few of our members! That would be you! So if you have a reason you visit us, or what Fresh Fiction means to you, please let us know. Just leave a comment below Read More...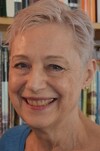 You've got multiple copies, always seem to find another and seriously consider buying it whether it's re-issued, in a used book store or just there. A book that really resonates with you, you may re-read it or not but the possession of it is really important to you. I'll start, mine is Lord of Scoundrels by Read More...

I do love the contests these authors offer at your site. - D. Dailey Woohoo! Thank you, thank you, thank you! This is amazing! books! - M. Rioli Oh my gosh! I am so excited. Thank you so much, I enjoy your emails and site a lot. - R. Granholm Thank you so much for selecting me. - D. Guyette Oh my gosh! I am so excited to win. Thank you very much for the contest. I so look Read More...
Hi, we've had a request for information on Billie Green who wrote Loveswepts in the 80s and 90s. Anyone know what's happened to her? A new name Read More...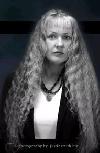 Does anyone know anything about author Lauren Bach? I loved the 4 books she put out but she seems to have fallen off the map? Is she still writing, and does she have anything coming out? Or maybe is she writing under a different name? Just wondering. Thanks, Jackie Read More...
I read a book sometime in the past year. It was new at the time. It was a romance that took place in England. It was about a husband who started cheating on a wife. He loves the wife and was attracted to the wife, but was just tempted by a new girl at work. It was written from both the husband's and wife's point of view. I can't remember the Read More...
Enjoy the Fresh Fiction website, as does my oldest daughter. We are both avid readers and have selected so many books just from your website, keep up the great work! Joyce Kissslak Read More...
Why are we being forced out of contemporary romance into vampires and witches? Authors should be aware that many of us dedicated "true" romance readers will begin haunting libraries and used book store to feed our desires and compulsions for regular readings leading to loss of revenue for both authors and publishers. Dianne Beltramini Read More...
1 - 12 of 24 ( First | more Readers Write )