History ReFreshed
Exploring what's "new" on the historical shelves
With Paris Fashion Week beginning September 24, lovers of style and all things French turn their eyes to the City of Lights. In addition to producing iconic clothing, France's twists, turns and sometime abrupt societal changes—from monarchy to revolution to empire--have long inspired historical novelists. Moving chronologically, we start with MADAME TUSSAUD Read More...
As weather turns toward spring, thoughts turn toward love…and those of us who adore lushly romantic period drama sigh and miss "Downton Abbey" anew. What to do, but search for Downtonesque-books to fill that yearning? We begin in the Victorian era with Meredith Allard's WHEN IT RAINED AT HEMBRY CASTLE. Wealthy American Daphne accompanies her father Frederick to England to visit his dying Read More...
There's something about the cold and gloom of winter that makes it the perfect time to snuggle up by the fire or the heater with a hot beverage and a novel about "the Dark Ages." Far enough from the present to be wrapped in myth and mystery, the extent record of events sketchy enough to allow inventive novelists much room to spin stories, the medieval period is full of fascinating, larger-than-life characters Read More...
It's a cliché that artistic people feel more intensely than non-artist types, are more driven by their passionate vision—and frequently live tragic lives. But in the process, they create work that enlightens and enthralls millions of viewers, listeners and readers. The novels we'll look at here fully support the cliché. Whether the artist be painter, composer, or writer, the passion that consumes them often also brings heartache and disaster. While exploring Read More...
Inspired by the release of the new film "Dunkirk," which explores the rescue of the trapped British Expeditionary Force (by every vessel the British could muster, from Royal Navy warships to fishing boats to ferries,) this month we'll look at fiction set in World War II. One of my favorite dramatizations of Dunkirk was an episode of the BBC series Read More...
For many historical fiction fans, one of the draws of the genre is watching woman of past confront challenges and restrictions to open up new opportunities for themselves.  In honor of the recent birthdays of some extraordinary women—my mother-in-law, my stepmother and my daughter—this month I showcase a group of enterprising women who dare to dream of doing something more than filling a woman's conventional place in society. We begin Read More...
Spring always brings a sense of anticipation. The cold and gloom of winter brighten into the season of warmth and rebirth, where new life seems full of limitless possibilities, encouraging the idea that hard work can lead to success, maybe even to fame and fortune. Inspired by the return of spring, the heroines of the novels we'll look at this month all reinvent themselves to become, or be associated with, the rich, famous and Read More...
Inspired by the lush PBS mini-series "Victoria," this month we'll look at fiction that explores the world of imperial rulers—and check out the life of one who had more influence on the next generation of royals than the hand that held the scepter. Read More...
As frost immobilizes the ground and chill winds blow, I think of cold castles and harsh rulers—which brings to mind the medieval period, and one of my favorite historical characters. In an era where women were chattels disposed of by fathers and husbands, to use wits and beauty and sheer drive to carve out a place of power and prominence is truly amazing, and Alienor (Eleanor) of Aquitaine did just that. Heiress to the Read More...
What could be a lovelier Christmas gift than more Elizabeth and Darcy? Given the plethora of P&P adaptations, remakes and variations, the answer must be "nothing!" For your holiday pleasure, then, I offer two other interpretations of this beloved story. The Darcy Novels by Monica Fairview Read More...
We'll continue our exploration of the exotic this month with a group of novels set in the Far East, in lands full of beauty, rich in history and culture. Beginning farthest back in time and at the highest social level, we have two views of the only female Chinese emperor, Wu Tse-tien. Weina Dai Randel's more favorable picture of the Iron Empress, THE Read More...
With the PBS series "Indian Summers" now running, this month we'll stay with the exotic and look at a genre of books that has proven perennially popular, both with romance readers (there seem to be new Sheik books out every month, contemporary or historical) and historical fiction fans—novels set in the mysterious and titillating world of the Read More...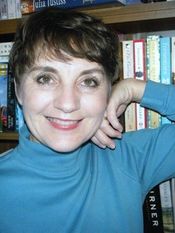 With the lush PBS Masterpiece series "Indian Summers" soon to begin Season Two, it's time to look at another round of novels that explore the exotic, complex world of the British Raj in India and the struggles for Indian independence. Read More...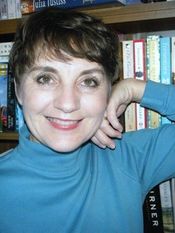 With children out of school and folks going on vacation, summer is traditionally the time for blockbuster movies, usually action-adventure or comic-book-hero sagas designed to snag the interest of kids and families. Then there are "blockbuster books"—novels that strike the popular imagination and become runaway bestsellers. Though I tend not to like those extremely popular books, since several are set in one of my favorite time periods—World War II—for Read More...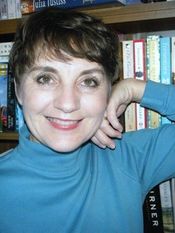 Who doesn't love to peek into the lives of the rich, famous and influential? To spark your summer reading, this month we will take a look at protagonists (some real historical figures, some fictional) who strive for fame, fortune, and glory in the chaotic decades after the devastation of World War I. We begin with Hazel Gaynor's Read More...
In May, thoughts turn to the May Pole dances and Spring celebrations in Merrie Olde England. This month's selections illumine the worlds of court and entertainment, revealing the sometimes stark reality of life for women in England in the 18th century—both high-born and commoner. Beginning with the political, we have MISTRESS OF THE COURT by Read More...
When spring is in the air, thoughts turn to romance…and what is more romantic than springtime in Paris? Or to be more exact, springtime in Versailles, as all the choices we'll explore this month take place around the small hunting lodge at the edge of a royal forest which became a palace whose very name conjures images of luxury, excess, drama and tragedy. The kings who inhabited that palace dominated the known world Read More...
In honor of St. Patrick's Day, this month we'll give a nod to the wearin' of the green with a series of stories featuring Irish characters and settings. For as the old Irish saying goes: "Always remember to forget The friends who proved untrue But never forget to remember The ones who stuck by you." And what friend is Read More...
What could be more romantic than Italy? The hush of a gondola plying the waters of a Venetian canal, the painted beauty of the countryside around Florence, the walled cities of Sienna and San Gimignano… For your Valentine month treat, I offer up a quartet of historical fiction that explores the art, craft, excitement and intrigue of Venice, Florence and Sienna. Enjoy! Progressing chronologically, we begin with Read More...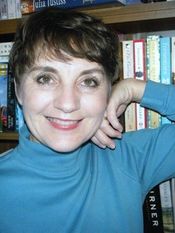 Are you as distressed as I am that Downton Abbey will soon be ending FOR GOOD? (sob) Given the world-wide popularity of the show, there are surprisingly few books set in the Edwardian era that incorporate the upstairs-downstairs, love-interest and drama that make the show so engaging (to say nothing of the yummy fashions.) But, in an attempt to offer solace, I've gathered a few volumes which segue in and beyond Read More...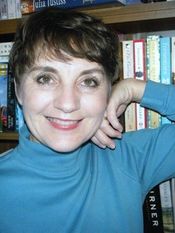 Christmas is filled with traditions whose repetition year after year provide a sense of continuity and joy, as we remember favorite moments from childhood and anticipate adding new memories to that book of mental treasures. Since many of our traditions date from the Victorian period, I wanted to offer an array of historical fiction from that era as a special Christmas tribute. However, as I began to scan the real and digital shelves, I found Read More...
Earlier this month in Anaheim, Blizzard Entertainment held its annual conference (BlizCon) to showcase upcoming releases by this originator of some of the most popular and innovative computer games on the market. In honor of one of its signature brands, World of Warcraft, which features a medieval-like fantasy landscape of warriors and weapons, we will look this time at books from the medieval world. BOHEMIAN GOSPEL by Dana Chamblee Carpenter Read More...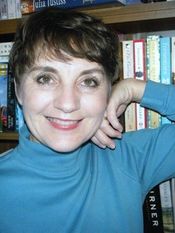 Two things historical fiction readers love: historical dramas brought to television, usually by the BBC, and series of books featuring the same characters and settings. In honor of Masterpiece Theater's new fall historical series Home Fires, which highlights the women of one small village and their work to further the war effort in the opening days of World War II, we'll look at three authors who have created series that also Read More...
With PBS set to begin another lush historical series, Indian Summers, set in the waning days of British rule in 1930s India, it's time to look at fiction that illuminates that fascinating and vanished world. THE RAJ QUARTET by Paul Scott Read More...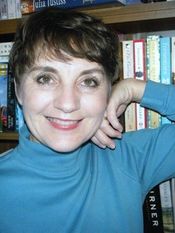 There's something about summer that makes me think of sipping mint juleps on the front porch swing under a lazy fan, lush ferns in pots, and the sound of bees buzzing in the hydrangea bushes. For this column, we'll visit Roaring Twenties-to-World War II-era fiction set in the South, New York and Seattle. MAGNOLIA CITY by Duncan W. Alderson Read More...
1 - 25 of 35 ( First | more History ReFreshed )