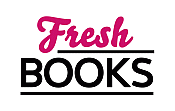 Sweet Reads in February
Darcy Burke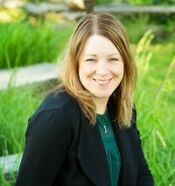 Darcy Burke is the USA Today Bestselling Author of sexy, emotional historical and contemporary romance. Darcy wrote her first book at age 11, a happily ever after about a swan addicted to magic and the female swan who loved him, with exceedingly poor illustrations. Join her Reader Group. A native Oregonian, Darcy lives on the edge of wine country with her guitar-strumming husband, their two hilarious kids who seem to have inherited the writing gene, two Bengal cats and a third cat named after a fruit.
Log In to see more information about Darcy Burke
Log in or register now!
Series
Ribbon Ridge | The Untouchables: The Pretenders | Phoenix Club
Books:
Insatiable, February 2023
The Phoenix Club #8
e-Book
Duke in a Box, November 2022
e-Book
Impeccable, October 2022
The Phoenix Club #7
e-Book
Irresistible, August 2022
The Phoenix Club #6
e-Book
Impossible, April 2022
The Phoenix Club #5
e-Book
The Rigid Duke, March 2022
Matchmaking Chronicles
e-Book
Indecent, February 2022
The Phoenix Club #4
e-Book
Intolerable, October 2021
The Phoenix Club #3
e-Book
Impassioned, September 2021
The Phoenix Club #2
e-Book
Lady of Desire, August 2021
e-Book
Improper, June 2021
Phoenix Club #1
e-Book
A Rogue to Ruin, March 2021
The Untouchables: The Pretenders #3
e-Book
The Legend of a Rogue, December 2020
Legendary Rogues #1
e-Book
The Bachelor Earl, November 2020
The Untouchables #1
e-Book
A Scandalous Bargain, October 2020
The Untouchables: The Pretenders #2
e-Book
A Secret Surrender, August 2020
The Untouchables: The Pretenders #1
Paperback / e-Book
A Duke Will Never Do, May 2020
The Untouchables: The Spitfire Society #3
e-Book
A Duke is Never Enough, March 2020
The Untouchables: The Spitfire Society #2
Paperback / e-Book
Joy to the Duke, November 2019
Love is All Around #3
e-Book
The Gift of the Marquess, October 2019
Love is All Around #2
e-Book
The Red Hot Earl, October 2019
Love is All Around #1
e-Book
Never Have I Ever With a Duke, September 2019
The Untouchables: The Spitfire Society #1
Paperback / e-Book
One Night of Temptation, July 2019
Wicked Dukes Club #6
e-Book
One Night of Scandal, April 2019
Wicked Dukes Club #2
e-Book
One Night of Surrender, April 2019
Wicked Dukes Club #2
e-Book
The Duke of Distraction, March 2019
The Untouchables #13
Paperback / e-Book
Captivating the Scoundrel, February 2019
Legendary Rogues #4
e-Book
Fabulous Firsts, January 2019
The Blue Collection
e-Book
The Duke of Kisses, November 2018
The Untouchables #12
Paperback / e-Book
The Duke of Seduction, September 2018
The Untouchables #11
Paperback / e-Book
The Duke of Lies, June 2018
Untouchables Series #10
Paperback / e-Book
Lord of Fortune, May 2018
Legendary Rogues #4
e-Book
The Duke of Ruin, March 2018
The Untouchables #9
Paperback / e-Book
The Duke of Ice, December 2017
Untouchables Series #8
Paperback / e-Book
The Desires of A Duke, December 2017
e-Book
The Duke of Danger, September 2017
The Untouchables #7
Paperback / e-Book
So Wrong, September 2017
So Hot #3
e-Book
The Duke Of Defiance, July 2017
Untouchables Series #6
Paperback / e-Book
The Duke of Desire, March 2017
The Untouchables #5
Paperback / e-Book
So Right, February 2017
So Hot #2
e-Book
The Duke of Deception, November 2016
Untouchables Series #4
Paperback / e-Book
So Good, September 2016
So Hot (Ribbon Ridge) #1
e-Book
The Duke of Daring, July 2016
The Untouchables #3
Paperback / e-Book
You're Still the One, April 2016
Ribbon Ridge #6
e-Book
The Forbidden Duke, March 2016
The Untouchables #2
Paperback / e-Book
The Forbidden Duke, March 2016
Untouchables Series #2
Paperback / e-Book
When We Kiss, January 2016
e-Book
The Idea of You, November 2015
Ribbon Ridge #4
e-Book
When Love Happens, June 2015
Ribbon Ridge #3
Paperback / e-Book
Yours to Hold, April 2015
Ribbon Ridge #2
Paperback / e-Book
Romancing the Earl, April 2015
e-Book
Only in My Dreams, February 2015
Ribbon Ridge #1
Paperback / e-Book
Tempted by His Touch, August 2014
e-Book (reprint)
Scoundrel Ever After, February 2014
e-Book
Where the Heart Is, December 2013
e-Book
Never Love a Scoundrel, May 2013
Secrets and Scandals #5
Paperback / e-Book
To Love a Thief, October 2012
Secrets and Scandals #4
Paperback / e-Book
To Seduce A Scoundrel, July 2012
Secrets and Scandals #3
Paperback / e-Book
His Wicked Heart, June 2012
Secrets and Scandals #2
Paperback / e-Book
Her Wicked Ways, May 2012
Secrets and Scandals #1
Paperback / e-Book